It's a serendipitous moment when professional Potter, Bronwyn Clarke, finds her new Tasmanian plot sits on a geological clay seam.
When Bronwyn Clarke and her partner Jeff moved to Tasmania, they settled in Deep Bay for their love of sailing. Some of Tasmania's best cruising waters are just beyond their Huon Valley doorstep. Little did they know, the natural attributes of this region would extend to a natural clay seam running beneath the pottery studio.
Moving from Sydney in 2016, the shift reawakened Bronwyn's love of making pottery. The Secondary School Art Teacher, trained through Sydney's National Art School, has some 25 years' experience as an educator and professional potter. During this time Bronwyn built an international reputation with studios in Glenbrook, Lower Blue Mountains, Bawley Point, South Coast, NSW and Terrey Hills Sydney.
Downing tools for over two decades, Bronwyn moved into Economic Development and Community Leadership Projects before she and partner, Jeff Rowe made their decision to relocate for a quieter lifestyle in southern Tasmania.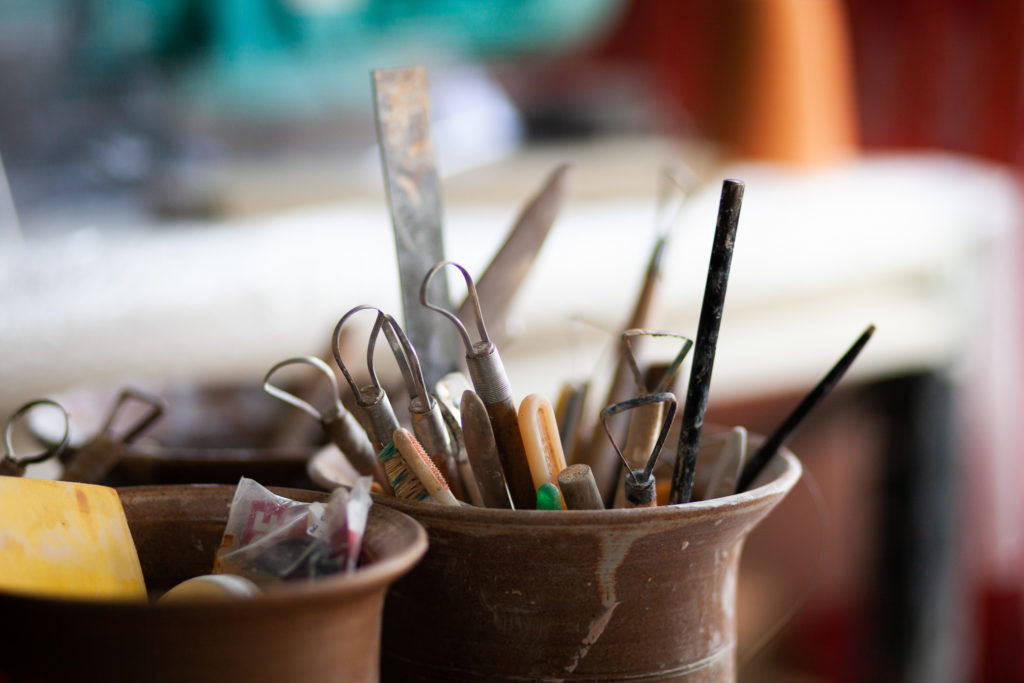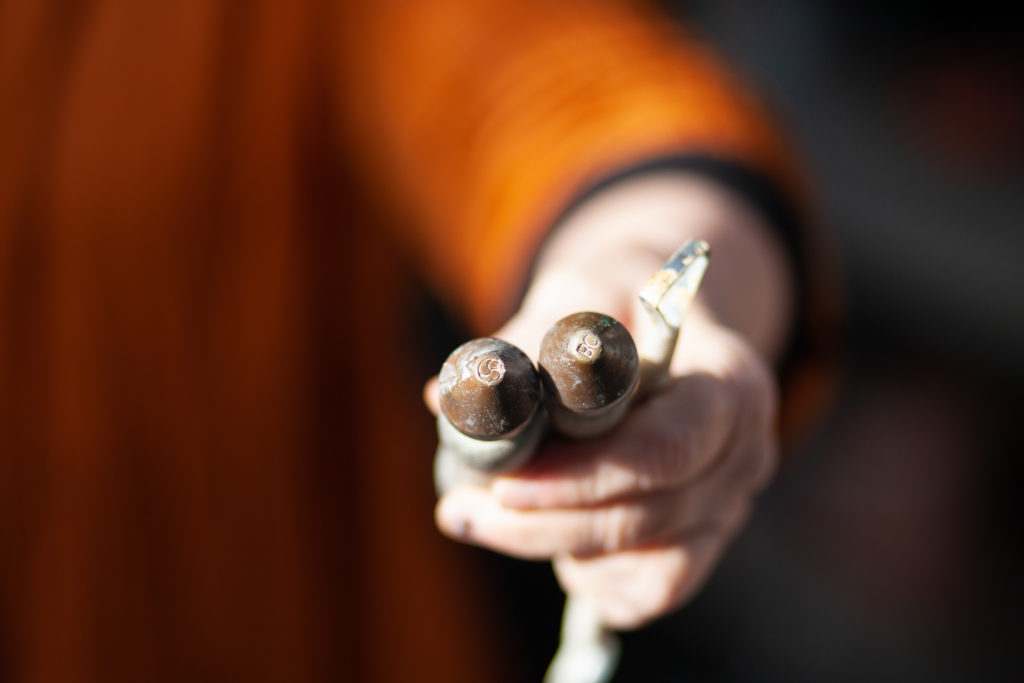 Exploring by road and water, Deep Bay's natural pallet drew them to stay longer and dig deeper. Settling into the Port Cygnet Sailing Club fraternity, the couple eventually put down permanent roots moving from their 46-foot Colin Archer yacht, Katafigio, to a block of land where their petite house is almost smaller than Bronwyn's studio.
"It was the sailing that first attracted us to Deep Bay but equally that the Huon Valley is such a profound location for creatives," says Bronwyn. "Creativity is such a diverse journey and there are so many different art practices thriving down this way. There are writers, painters, sculptors and mixed media artists that are connected and inspired by this landscape."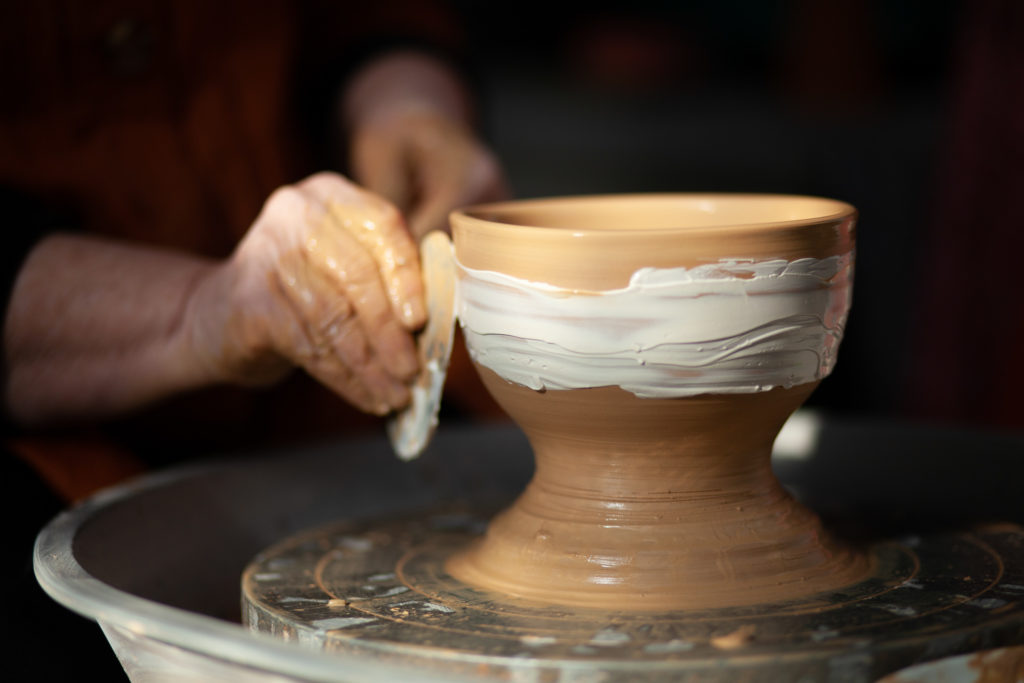 Bronwyn's work is sought after for its clean lines and refined feel. Her range features functional tableware from matte satin glazed teapots to conversation-starting latte mugs. What truly sets her pieces apart is the use of wild Deep Bay clay and her connection with a Japanese anagama kiln in Bali.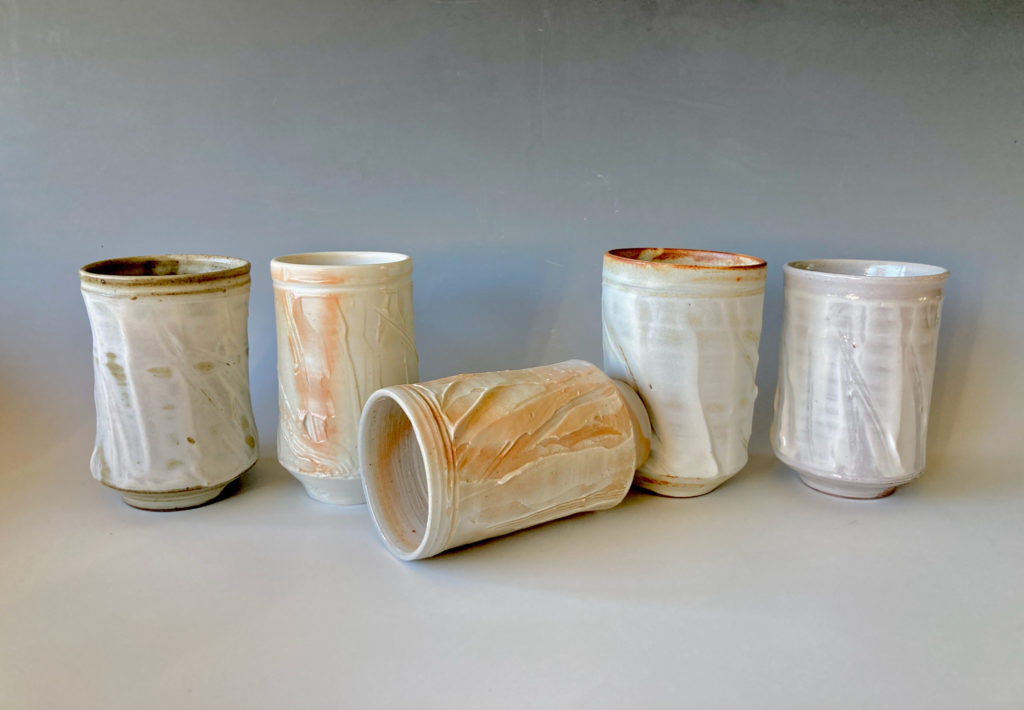 "The clay from our property is so special to work with – it's literally liquid gold. It is the point of difference that attracts interest in my work around the world. It's rare in its purity and its capacity to be fired at high temperature, which is critical for food safety," explains Bronwyn. "Making pieces with this wild clay means they are literally made of Tasmania giving them a real sense of place."
"My forte is making tea pots," smiles Bronwyn. "I just love making them. You've got to make sure of a few key things – that the spout is equal or higher than the water level and that a tipped pot can retain its lid and there's a tiny hole for steam. I don't ever make two the same. They're all one offs. My work is inspired by the landscape just outside my studio. I love listening to the birdsong and absorbing the shades of the forest – attributes often reflected in my pieces."
As Bronwyn builds her Tasmanian reputation, she continues to be part of the international conversation and knowledge exchange with potters around the world. This has led to her regular visits to Gaya Ceramics Arts Center in Ubud, Bali. This magnate for international potters is home to Masters' workshops and the Gayagama, a Japanese anagama kiln that is fired cooperatively several times a year across a 60-hour period, fuelled by wood from coffee trees.
"I've really missed going to Bali due to our current travel restrictions," says Bronwyn, "it's like my second home and extended family. There's a real sense of collegiality among those who are there and I can delve deeper into the Japanese aesthetic that attracts me to ceramics. To be able to take pieces made with clay dug from my studio and have them fired in Ubud transforms them into treasured pieces."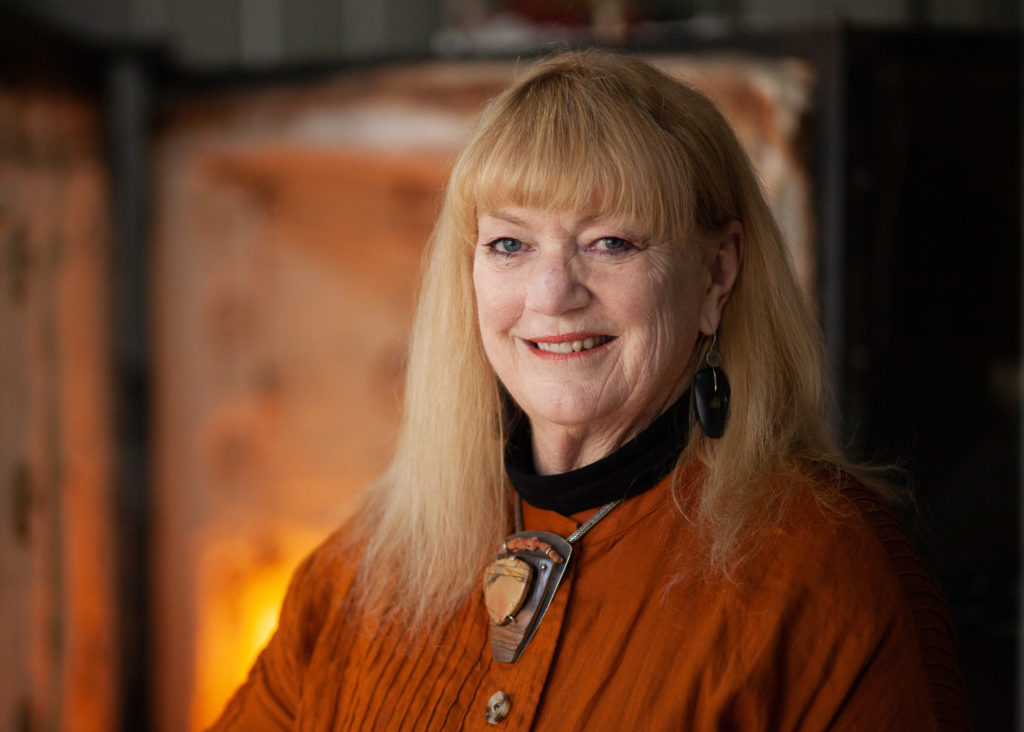 Though Bronwyn lives in the far south of Australia, she feels well connected through social media and the strong artistic community of Tasmania. From her Deep Bay studio, she has regularly sent pots to the likes of New York, arriving in pristine condition just 72 hours later.
With plans to expand her home studio, Bronwyn is excited to move back into a teaching role and offer workshops at Deep Bay. Active within her community, she is also instrumental in the @tasmanianartistsandmakersofthehuon Instagram group, a collective of local artists established in early 2019. Their inaugural exhibition at Home Hill Winery in March 2020 proved a great success, the collective now focused on online-based opportunities while travel restrictions limit in-person activations.
Bronwyn's Deep Bay Studio is open by appointment and on weekends between September and May. Keep an eye out for workshops and announcements via her Facebook or Instagram pages.
Find out more about Bronwyn Clarke