Over the weekend of the 22nd and 23rd October 2022, the Huon Valley's amazingly talented artisans and artists will be throwing open their doors for the annual Huon Valley Artists and Makers Studio Trail.
An initiative proudly supported by the Huon Valley Tourism Network, visitors will have the rare opportunity to visit some of the secret studios hidden away in the Valley, and visit the artists in their creative environments. This is a chance to talk to them about what inspires their work, and perhaps buy some unique pieces direct from the artist.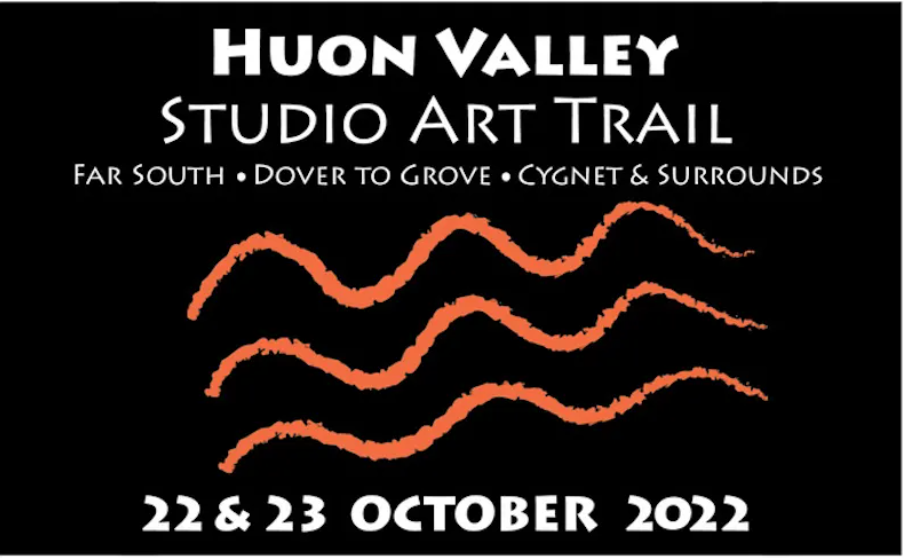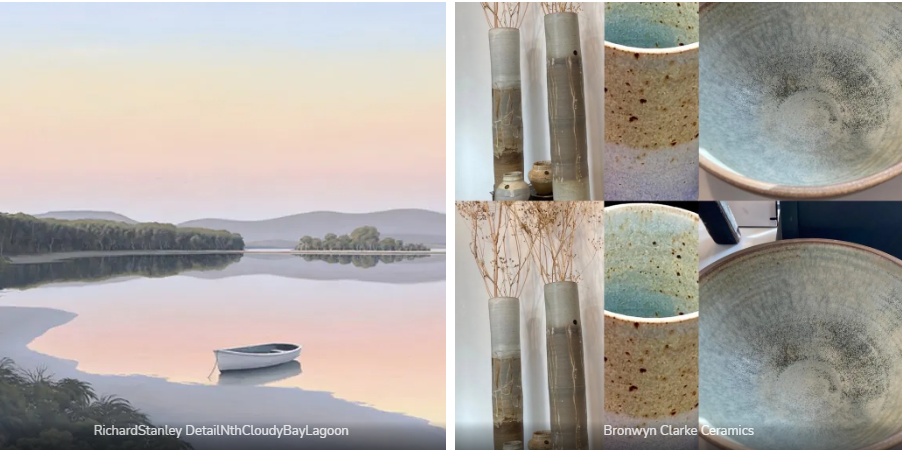 Click on the link below to bring up the full map to be able to click on the addresses and locations.
https://www.google.com/maps/d/edit?mid=1xHd0rpkOTfY2BjIWNv7p8tJEeZiY1H0&usp=sharing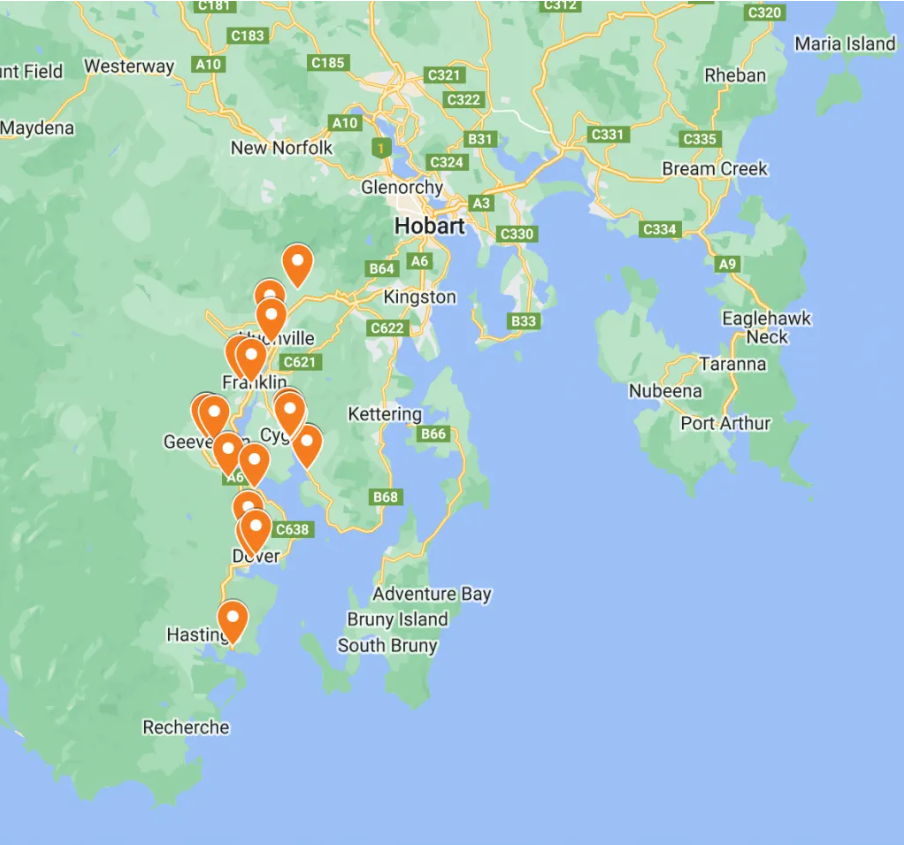 2022 Huon Valley Artists & Makers Studio Trail 22 & 23 October
Click on the links below to go through to participants' websites and social media
Lysbeth Driessen Art 15 Twin Rivers Rd, Grove
Ninapatina Unit 10/14 – 20 Louisa Street, Ranelagh
Gallery in the Square 2768 Huon Highway, Huonville
The Edge of Nature 45 Smyley St Franklin
Woof Gallery 3426 Huon Highway Franklin
The Aurora Fae Gallery & Studio 22 Church Street, Geeveston
Geeveston Town Hall 15 Church Street Geeveston
Dr Sawfish Hot Glass Studio 4696 Huon Highway, Geeveston
Henrietta Manning Artist Studio Waterloo 57 Glocks Rd Waterloo
Christine Richardson Windflower Studio 17 Stella Court Surges Bay
Joanna Lawton Art 48 Ida Rd Dover
Tracy Willans Soewn Earth 7064 Huon Highway Dover
Dover Mueum & Gallery 6989 Huon Highway Dover
Bronwen Tait Art 8848 Huon Highway Southport
Stanley's Studio & Gallery 7562 Channel Highway, Cygnet
Bronwyn Clarke Ceramics 9 Glovers Rd Deep Bay
Lois Alexander Artist 6757 Channel Highway Deep Bay
bale & bale Furniture Design 46A Lymington Rd Cygnet
Cuckoo etc Gallery & Gifts 17 Mary Street Cygnet
Cygnet Weaving Studio 23 Mary Street, Cygnet
Lovett Art Gallery 14 Mary Street Cygnet