Imagine finding a treasure trove of individually handmade ceramics in Deep Bay, HuonValley. Bronwyn Clarke is a traditionally trained ceramics specialist with finely honed skills in making table ware and exhibition pieces.
About the Maker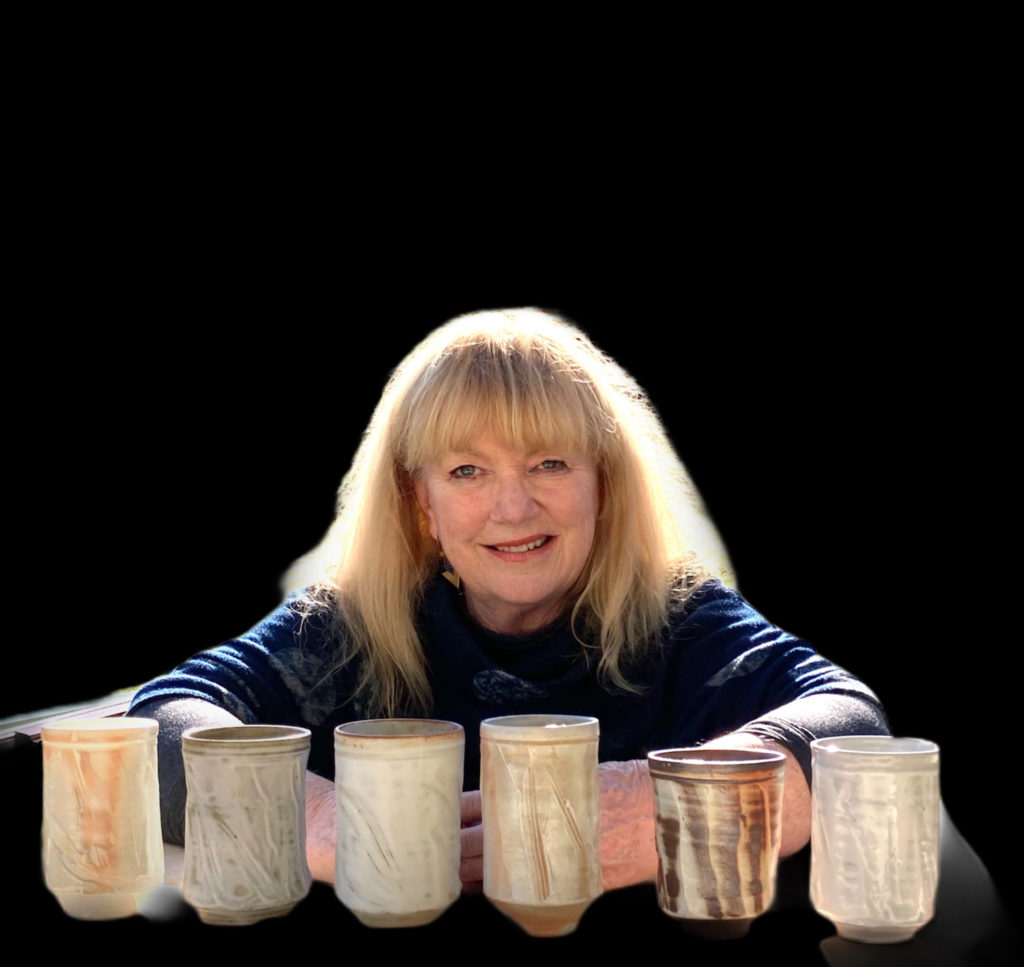 From the age of 16 Bronwyn has had an active interest in Art. Attaining a place in the top ten in Art for the NSW HSC won her a 4 year scholarship to study Art and Secondary High School Teaching at the National Art School and Alexander Mackie teachers College.
This of course was a long time ago however it created the basis for her extensive practical and academic knowledge of Arts practice with a primary focus on ceramics.
Career highlights have included solo and joint exhibitions, two decades of being the resident potter/educator in Sydney and NSW South Coast Pottery Studios, another two decades, away from clay, delivering innovative Place Management Projects for State and Local Government and more recently four years of establishing again as a full time Potter in the picturesque Huon Valley in Tasmania.
There is of course is a lot more to tell and see on a visit to Bronwyn's Deep Bay studio.
What a delight it is to find teapots, bowls, large platters and drinking vessels of all shapes and sizes made from local clay sourced from right outside her studio too.
What was to be a life of sailing in Tasmania was serendipitously redirected back to the potter's wheel when the seam of clay on Bronwyn's property was found to be suitable for high fired tableware.
Not everything on the shelves in Bronwyn's studio is made from her local clay as she does enjoy a second life making pots a few times year at Gaya Ceramic Arts Centre in Ubud, Bali.
Bronwyn is considered part of the Gaya global extended family and it is there that she has had the opportunity to pursue her love of woodfired ceramics in recent years. These are her special treasures. Each one is a miracle piece fired in a double chambered Japanese style anagama kiln for up to 60 continuous hours. The effects on the surface of these pots
are created by the ebb and flow of the flame and the fascinating blushes and ash runs which appear as magically different of every piece.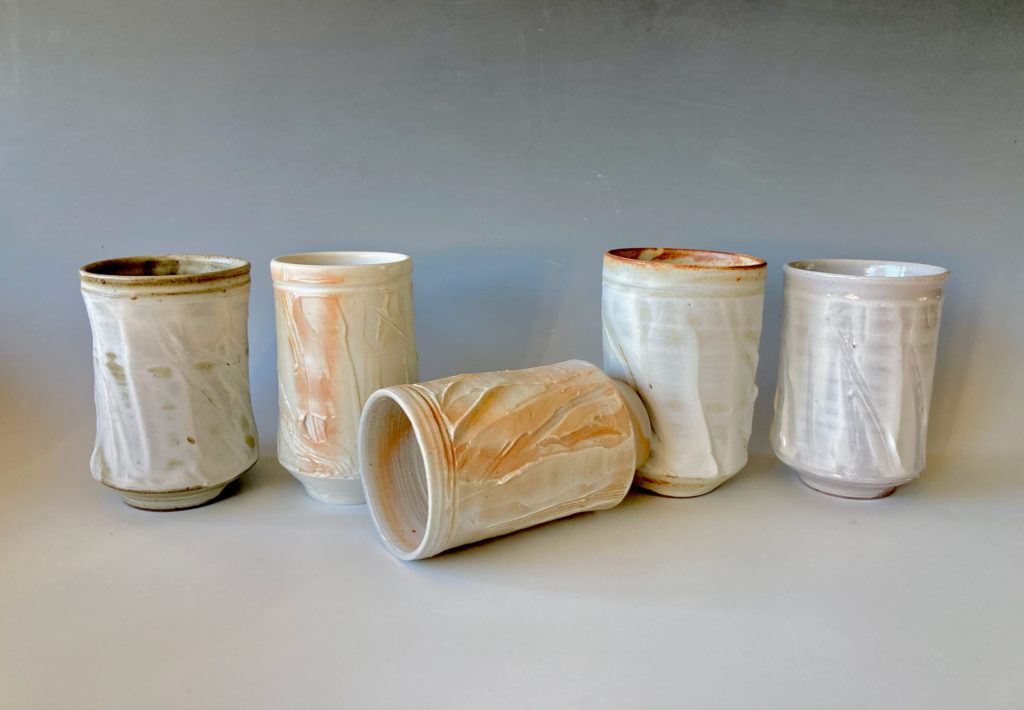 You will also find a collection of porcelain ware on display as a variant to the earthy iron infused stoneware of the local Deep Bay Clay.
Another feature of Bronwyn's pottery is her ability to make her own glazes from basic raw materials, the majority of which are mixed together to make her silky- smooth matte surfaces.
So, when you are planning your next Huon Valley visit make sure you include a stop at Bronwyn Clarke Ceramics, 9 Glovers Rd, Deep Bay –
The studio is open by appointment or when the Balinese flags are flying and the Studio Open sign is up so don't be shy simply call and check that Bronwyn is in the studio.