Geeveston has its own fairy tale. This small town an hour south of Hobart, sits on the edge of World Heritage Area Wilderness. As Australia's southern-most administration centre, it's an unlikely place for a castle. It's even more unlikely that the next-door neighbours own a horse drawn coach.
When Castle Phoenix began to rise from its foundation, so too did the curiosity of neighbours Steve and Sharon, owners of Heritage Horse Drawn Carriages. A brief visit became a two-hour journey through the 27-room vision. Already ten years in the making, the hand-built creation by artists Francis Shepherd and Christina Kent astounded their neighbours.
"We were just blown away," says Steve and Sharon who operate horse-drawn carriages in central Hobart. "Francis said how they'd love to run tours but it would take away from time required for building Castle Phoenix. It made perfect sense for us to host tours."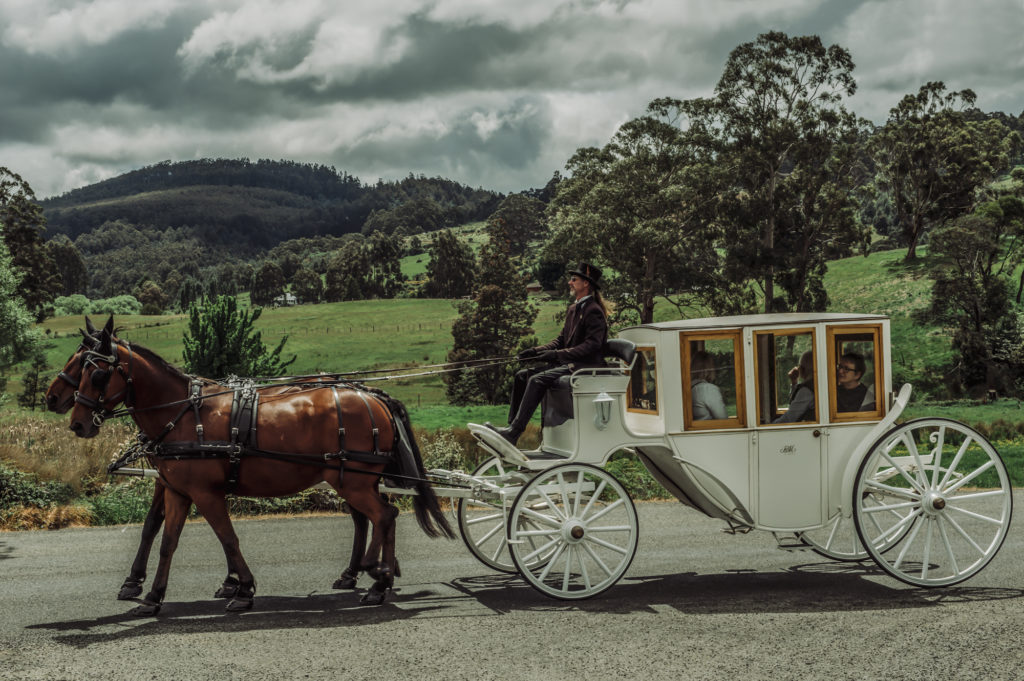 In 2006, Francis and Christina were on holiday in Tasmania, visiting the Huon valley, when they happened across the five-acre patch and bought it straight away. Water blasting three years later revealed the ideal foundations for their castle – dolerite bedrock. So began their hands-on build. But they didn't build up. Their first level was subterranean.
It would take some four years to build the basement level in preparation for concrete slab number one. Designed by the couple and refined by a draftsman, every room has curves with 300,000 brick pieces already painstakingly put in place by hand.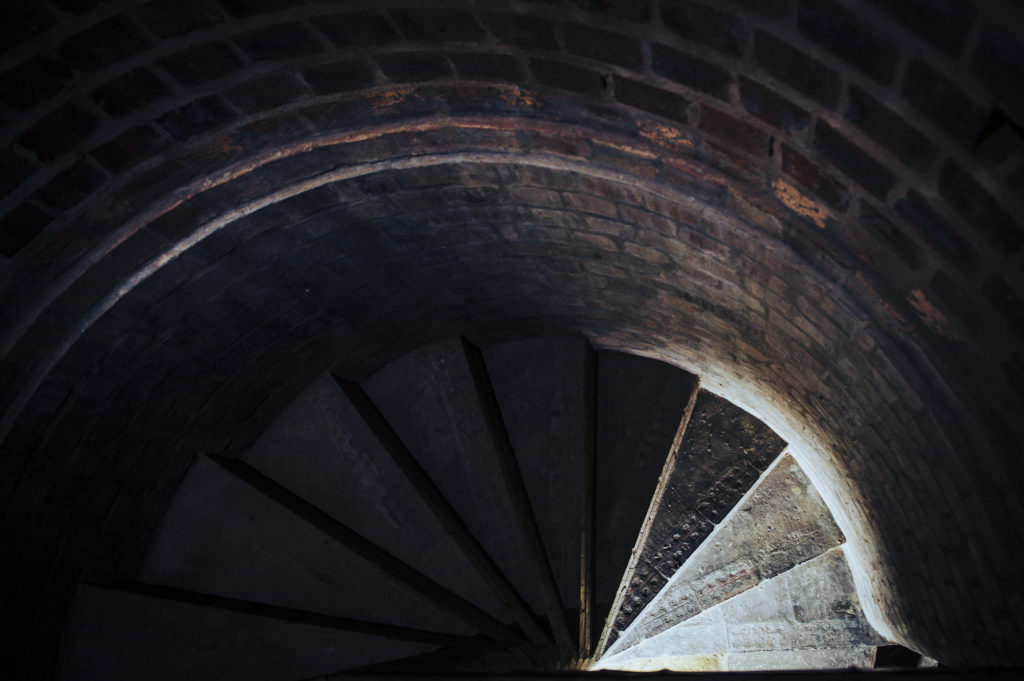 "Bricks have come from all places," explains Francis. "Some are salvaged, others are recycled, we've purchased approximately 100,000 bricks and we recently received our first donation of bricks. There are also thousands of glass bottles that will be used. Christina is a painter and Francis has a specialty in mosaics, so it's a very organic build with inspiration flowing as the build progresses."
With completion still years away, the newly launched Castle Phoenix Tours gives visitors their first opportunity to walk within the castle walls. Departing from Geeveston, guests are transported by horse-drawn coach through the lush Arve Valley countryside. The sojourn takes about 30 minutes and can include impromptu stops at roadside stalls.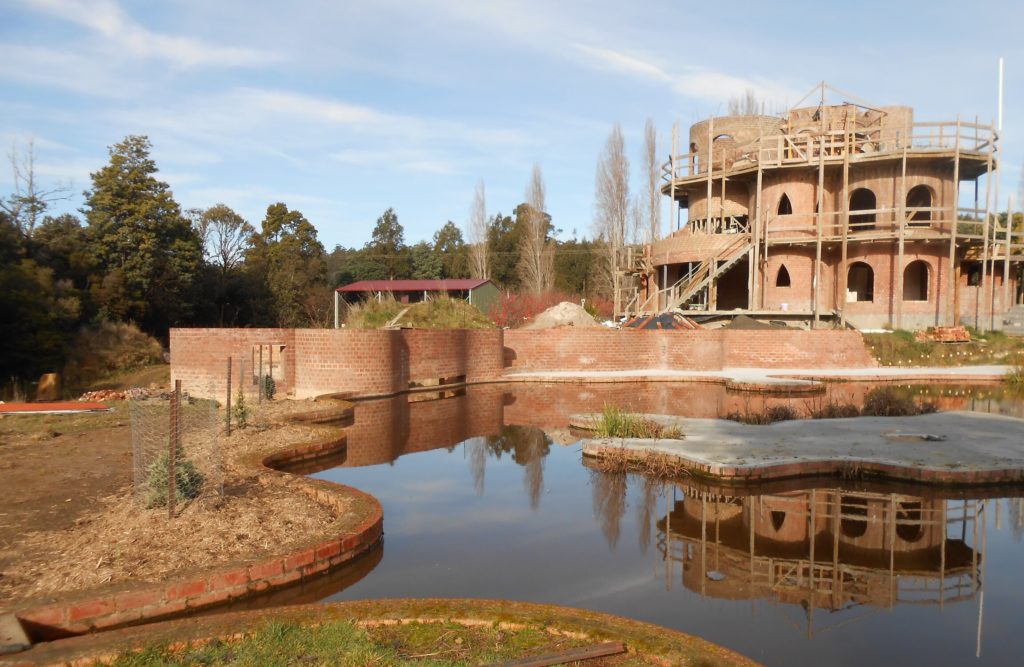 Guests are invited to step into Castle Phoenix and although it's a windowless structure currently, stepping into the entry foyer brings an echo to Sharon's voice, hinting of the splendour to come. The tour weaves through to the lofty heights of the top floor artist studios; providing a fascinating insight into the processes and techniques used.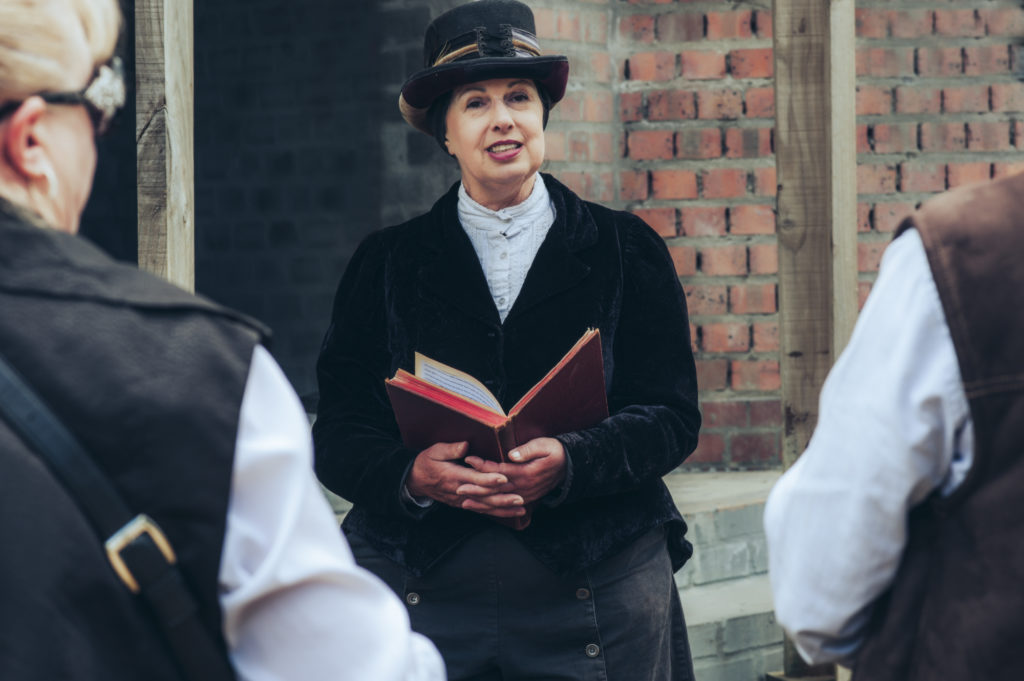 "There is a Rapunzel-style balcony and two others that overlook the lake with platypus and lower dam," explains Sharon. "every room is circular and no timber has been used only bricks, tiles and mortar. This structure is built to withstand fire, flood and all manner of elemental force. Francis has called on techniques of the Romans, buildings that are 2,000 years old. His ancestors hail from Malta and though an electronics engineer by trade, he and Christina have come from a long lineage of builders and carpenters."
Guests are treated to a full hour tour of Castle Phoenix complete with an underground discovery. In the subterranean level are some of the castle's mightiest secrets including a Roman bath; its floor featuring dolerite bedrock and hugged by a low curved roof. Perhaps the most mind-bending element, however, is the Spherical Folly. Arguably the only room of its kind worldwide, one has to stand in its centre to grasp the full experience.
The awe does not stop within the castle's walls. Exiting from below takes guests to an innovative turntable driveway where a small car can be spun to return from where it came. Adjacent to this is a curious tunnel that weaves underground to a platypus viewing nook at dam surface level. "There are plenty of platypus here on site," says Francis, "just the other day one came almost up to my nose here!"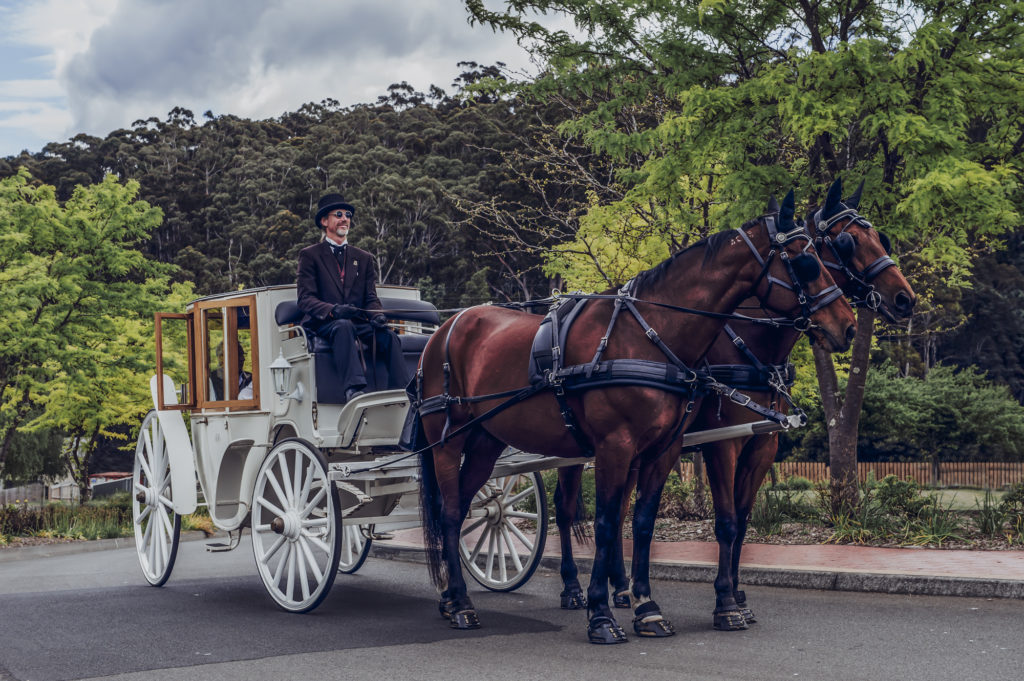 The tunnel leads out to a vast sculptural garden where Francis and Christina add artworks as inspiration calls. Crates filled with thousands of bottles and about 400 square metres of tile for the grand roof top are stored nearby. Each concrete slab is very costly, so the couple often add features to the garden while saving up for the next level.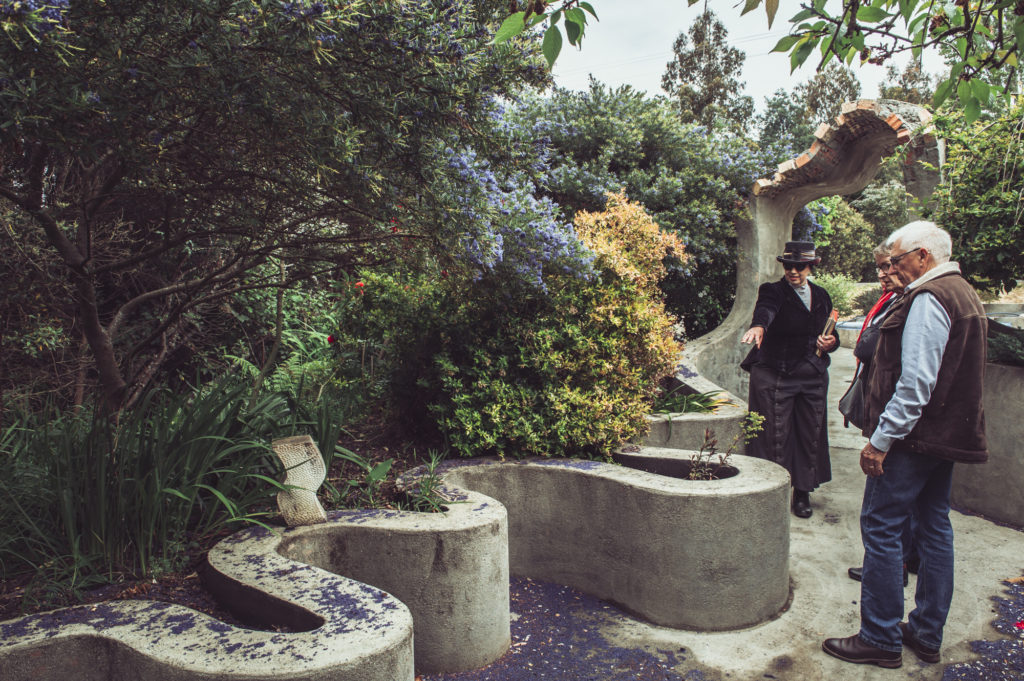 "This is the paint drip wall. Christina made it to look like paint coming out of an artist's tube. Then we have our fish over here that are really thriving," Francis adds, sprinkling a generous handful of fish food into the handmade sculpture.
In time, Francis and Christina will live in their very own castle. But for now, guests can experience a touch of Geeveston grandeur on a Castle Phoenix Tour. All tours include local organic apple juice and a two for one coffee and treat at Harvest and Light before the carriage ride. The two-hour experience is paired well with a visit to the Tahune Airwalk, Hastings Caves or Hartz Mountains National Park. This park offers a glimpse into the rugged south-west wilderness, carved by ancient glaciers across millennia.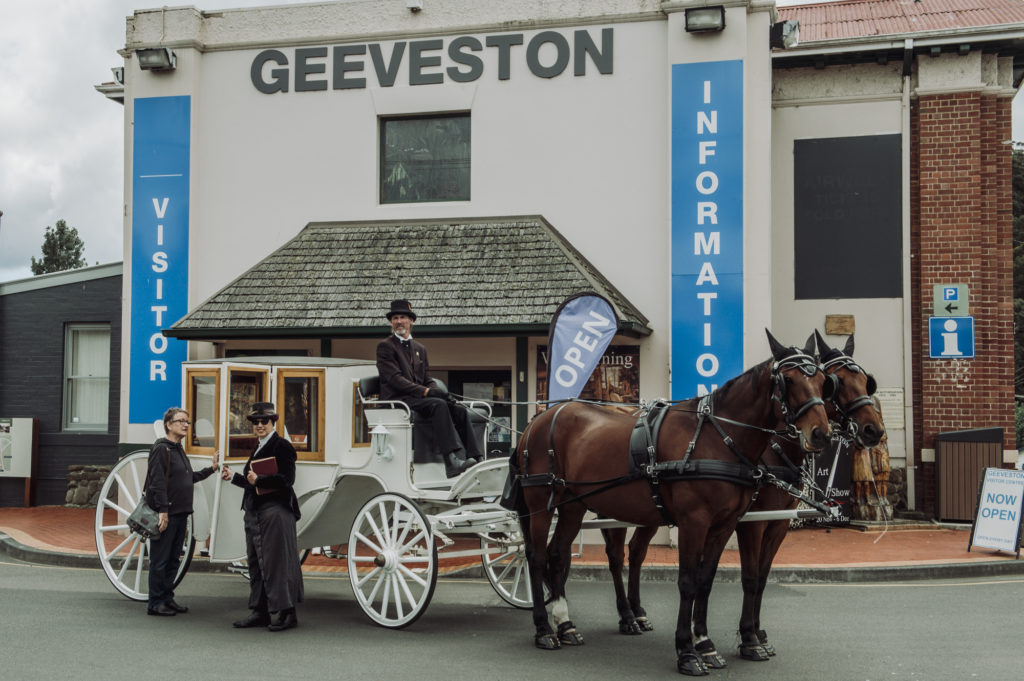 Geeveston is the gateway to wilderness and now a rare castle found nowhere else on the planet.
Find out more about Castle Phoenix tours here: www.hobarthorsetours.com.au