"All weather river cruises on a 1948 Luxurious Historic Tasmanian Wooden Motor Cruiser, departing from a private vineyard 5 minutes South of Franklin"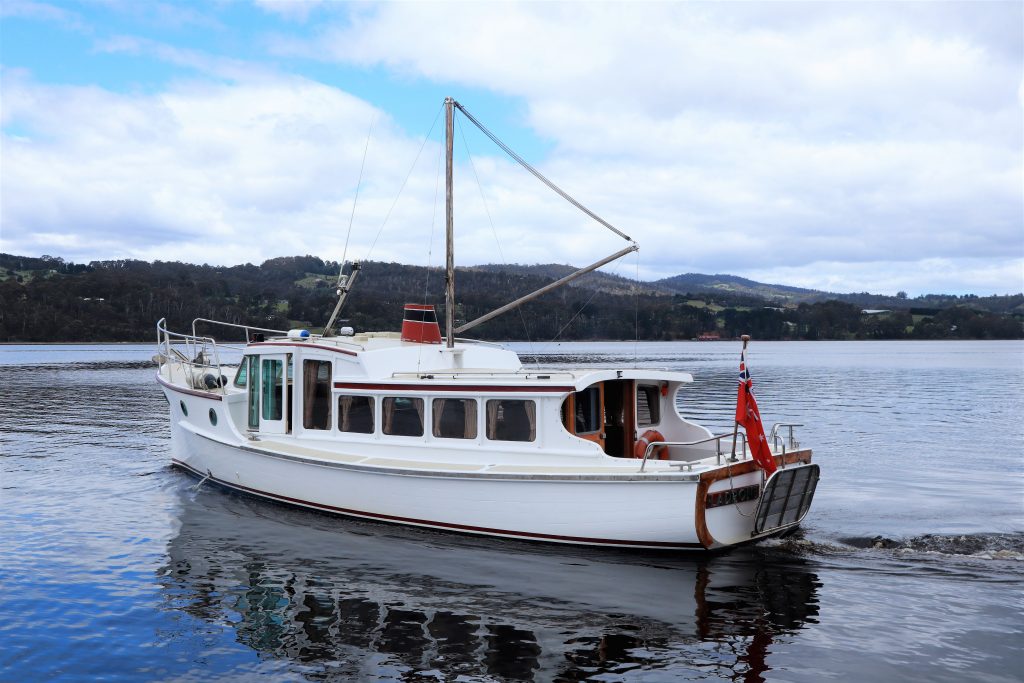 Imagine stepping back in time and coming aboard a 1948 Historic Tasmanian Wooden Motor Cruiser, while sipping a local drop, enjoying a delicious locally produced tasting board and exploring the stunning Huon River and historic Franklin town.
Our cruises are set to inspire you to imagine a life on the water and get a glimpse of the rich history of the area, the people, and the fantastic wooden boats that inhabit the waterways of the Huon Valley.
Located on a private dock at the beautiful Heriots Point Vineyard, you will have a short stroll amongst the vines before boarding our beautiful vessel La Drone. With her fully enclosed cabin for all weather conditions, luxurious comfortable seating and stunning Tasmanian black wood fit-out, it is perfect for any day out on the river.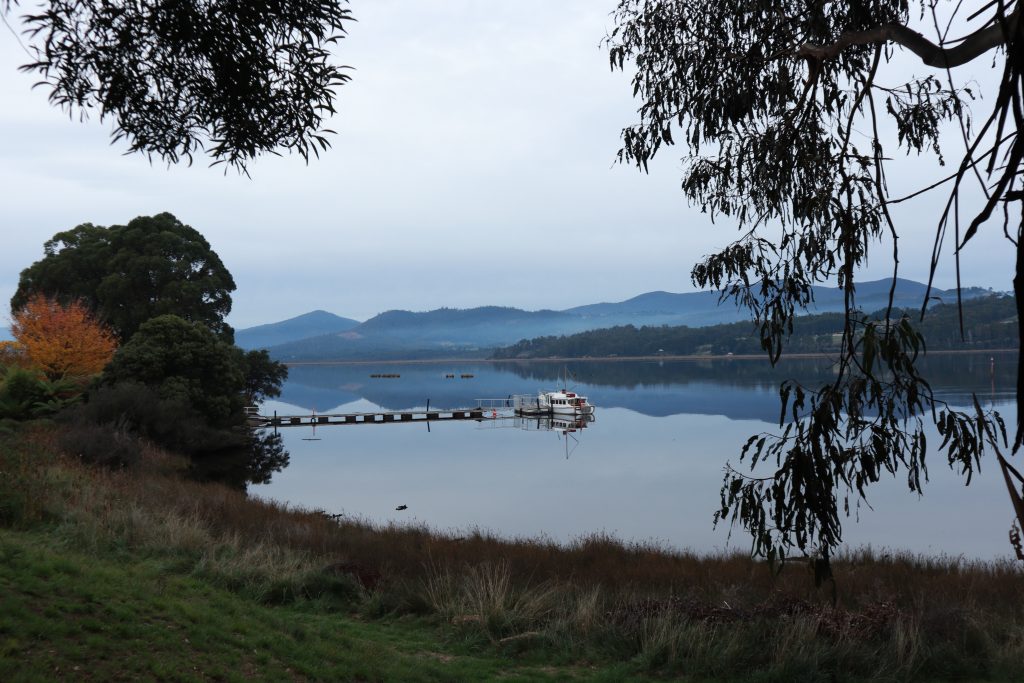 With daily cruises operating morning and afternoon and an option to hire the boat privately, we are sure to have an option to suit your specific desires.
Regular Cruises
Our regular cruises are open to operate almost everyday, all year round and head North from Heriots Point Vineyard towards the township of Franklin, exploring the rich history of the area and observing the gorgeous scenery and local wildlife.
Morning Tea on the River
Our morning cruise departs at 1030 and gets back to the dock at 1200 and includes a hot coffee/tea and a delicious scone from Franks Cider House and Cafe. This cruise is a perfect way to start your day, either on your way home after staying in the South or to kick off your day before heading to Tahune skywalk or Hastings Caves.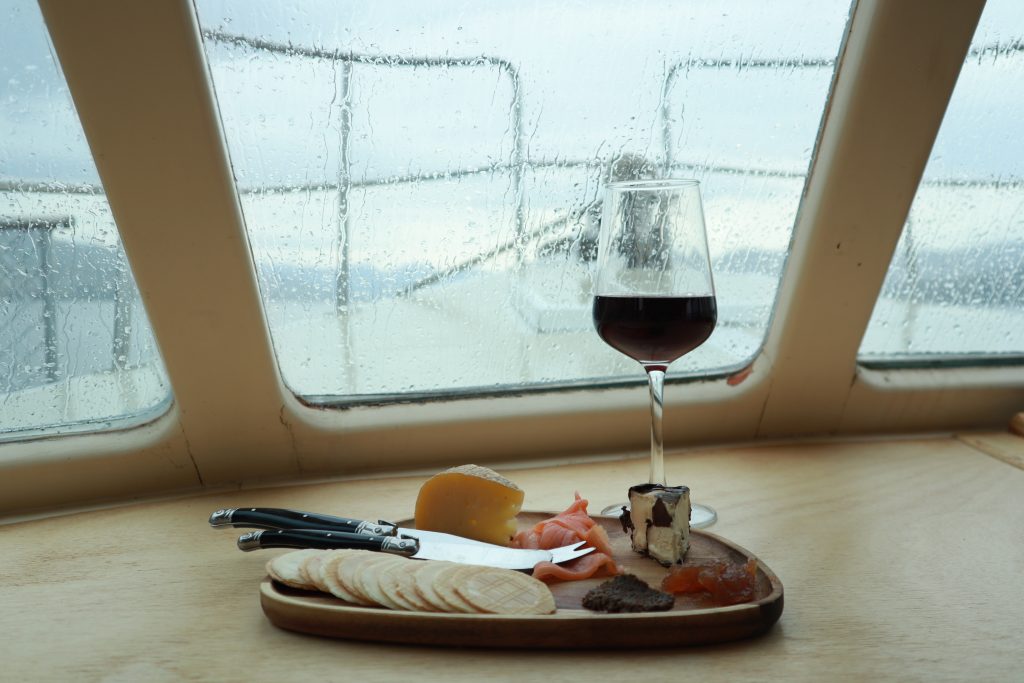 Relaxing Afternoon River Cruise
The perfect way to spend your afternoon relaxing out on the water with a local wine, cider or beer in hand and enjoying a tasting board of fantastic local produce including cheese, tapenade and smoked salmon. This cruise is a perfect way to end your trip down from Hobart after spending the morning exploring Franklin and visiting the Wooden Boat Centre.
To book online, or for more information, visit HuonRiverCruises.com.au
Follow us/them on Facebook (https://www.facebook.com/HuonRiverCruises) and Instagram(https://www.instagram.com/huonrivercruises/)