Sail Kerrawyn is a private sailing charter business run by Anastasia Konstantinidis and David Golding.
We have faithfully restored the beautiful Tasmanian fishing ketch Kerrawyn back into commercial survey with the intention of creating an adventure based sailing tourism business operating in southern Tasmania.
We offer an authentic experience on board Kerrawyn which was built of the finest Tasmanian timbers more than 70 years ago in the Wilson Brothers boatyard in Port Cygnet.
Sail Kerrawyn offer a range of calm water sailing options in and around the Huon Valley, all departing from Franklin Marina, Franklin. Custom trips can also be accommodated.
Calm Water Lunch Cruise
Join Anastasia and David for a hot meal cooked on board while enjoying a four hour trip along the Huon River. This trip allows more time to set sail and see more of the river south of Franklin, where the river opens up past Port Huon.
Be sure to note your dietary requirements and bring along your jacket as the weather can change quickly.
We look forward to welcoming you on board to share our journey with you!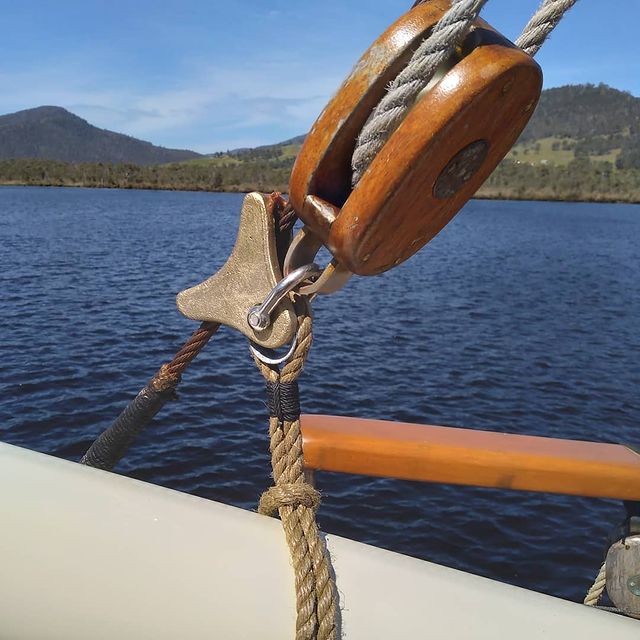 Calm Water Afternoon Cruise
Join us on board Kerrawyn for an afternoon calm water cruise with tasty treats and refreshments from the galley, while experiencing the wonderful sights of the Huon Valley.
Step back in time on board Kerrawyn, built in 1949 of beautiful Tasmanian timbers as she effortlessly takes you along the Huon River at Franklin.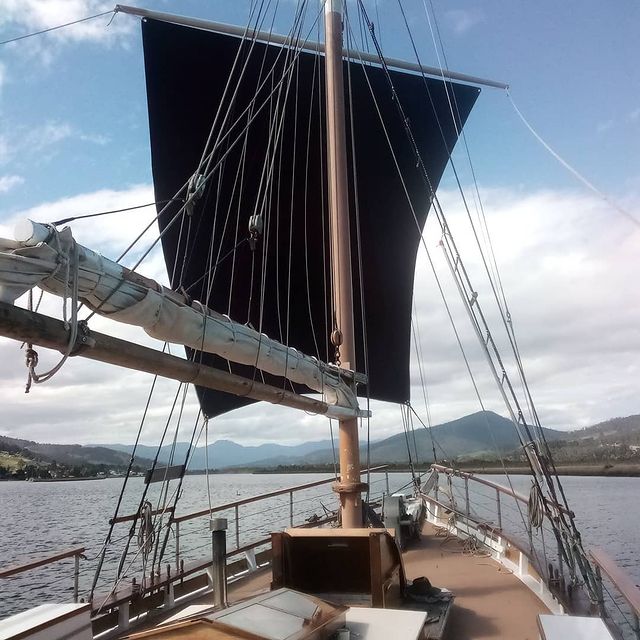 All cruises depart from Franklin Marina (next to the Wooden Boat Centre, Franklin).
Bookings can be made direct on their website – www.sailkerrawyn.com.
Follow them on Facebook and Instagram.
(All images courtesy of Sail Kerrawyn's Instagram)