During and following the events of 2020 our positive and creative Huon Valley locals have been opening up new accommodation, starting new tours, cooking up a storm, and making and growing some pretty amazing products.
Here's a list of what's New in the Huon.
New Accommodation
The Boat House
This brand new custom-built luxurious romantic couples getaway is part of a 250-acre gated property called 'The Peninsula'. Sit back in your outdoor hot tub and take in the views looking back over Port Esperance towards Adamsons Peak.
More info at www.peninsulatas.com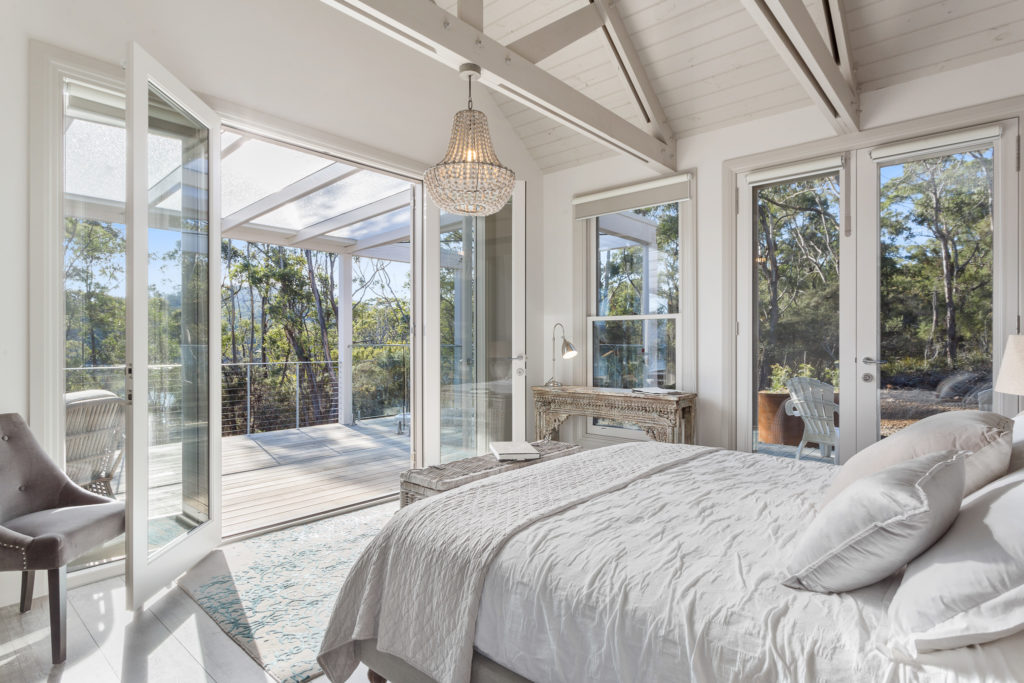 River Run Lodge
This newly renovated low-cost accommodation experience has been so beautifully and tastefully decorated it feels like luxury! Perfect for groups, families, or travellers.
You can choose from bunkhouse cabins or RV/Caravan/Camping sites. All use a shared bathroom, BBQ, Nook, Lounge, jetty, and kitchen. On request, they can make the Tavern available which features a large range of drinks and evening pot pies, and other regular specials. Esperance Adventures is also offering kayaking tours from there.
More info at www.riverrunlodge.com.au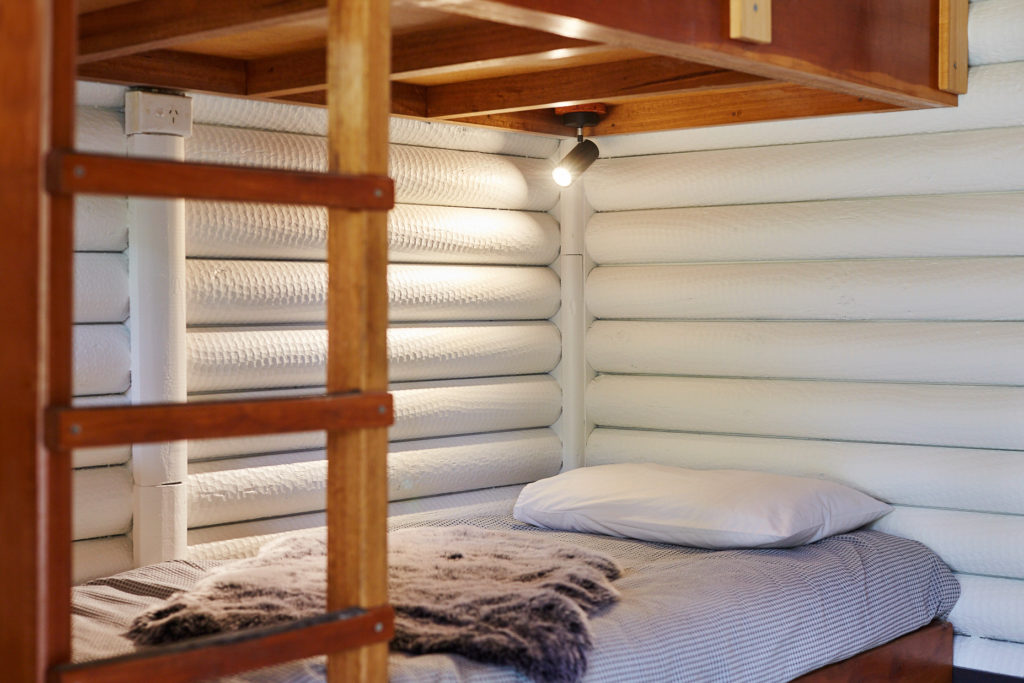 Abbey on Main
This luxury self-contained accommodation is located in the centre of Franklin overlooking the Huon River and a short walk from the local restaurants and attractions. Features 2 bedrooms, 2 bathrooms, fully appointed kitchen, laundry, wood heater and private gardens.
Visit www.abbeyonmain.com.au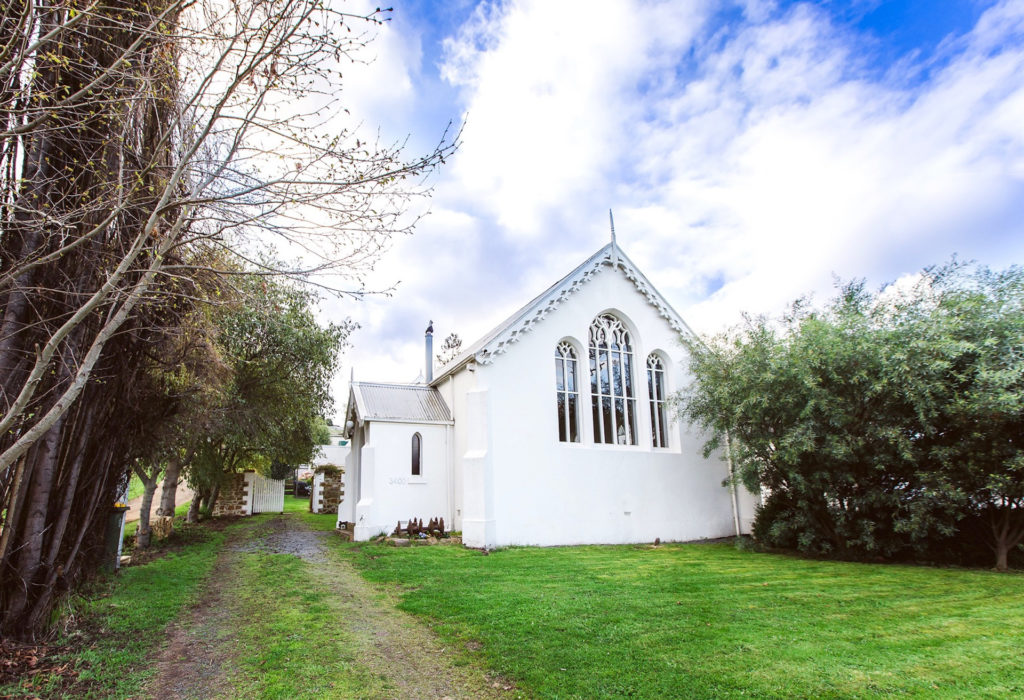 Cloud River Farm
A luxury Airbnb escape for two people situated on a stunning property overlooking the water at Petchys Bay. Its amazing hosts and beautiful gardens make it a truly special experience. Guests have access to their fresh fruit, vegetables, and herbs ( in season) to cook up their own gourmet meals.
Visit their Airbnb listing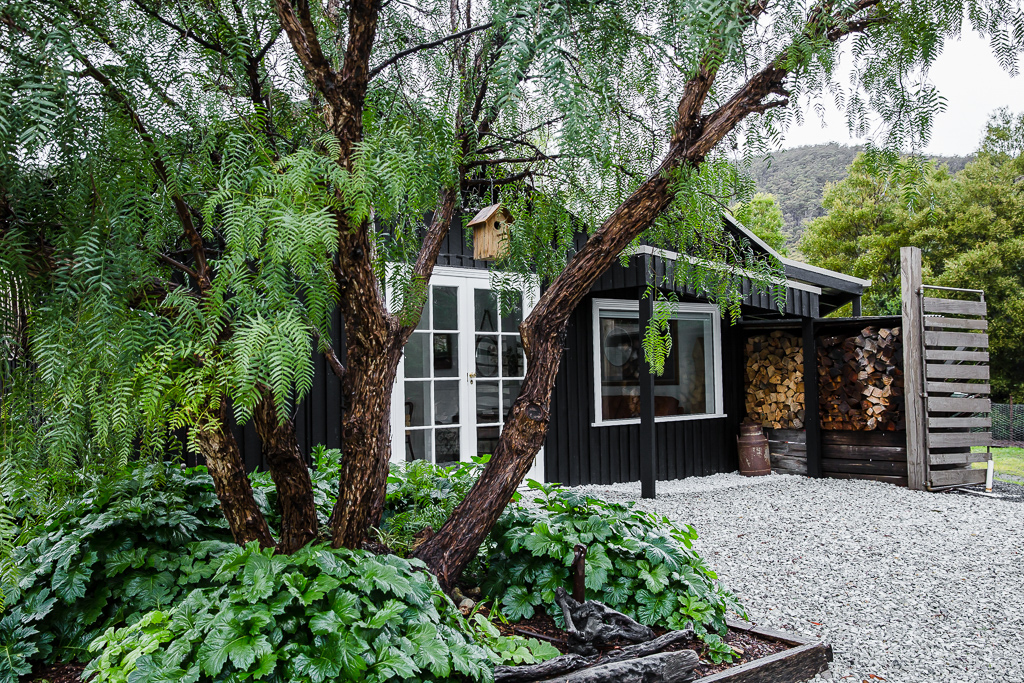 Villa Talia
If you are looking for something really special then Villa Talia is the place. Most definitely a luxury self-contained accommodation. Not only can you arrive by helicopter, sit by the firepot, or cook a feast in their gourmet kitchen, it has a large volcanic stone bath with stunning high 180 degree views across and along the Huon River.
Visit www.villatalia.com.au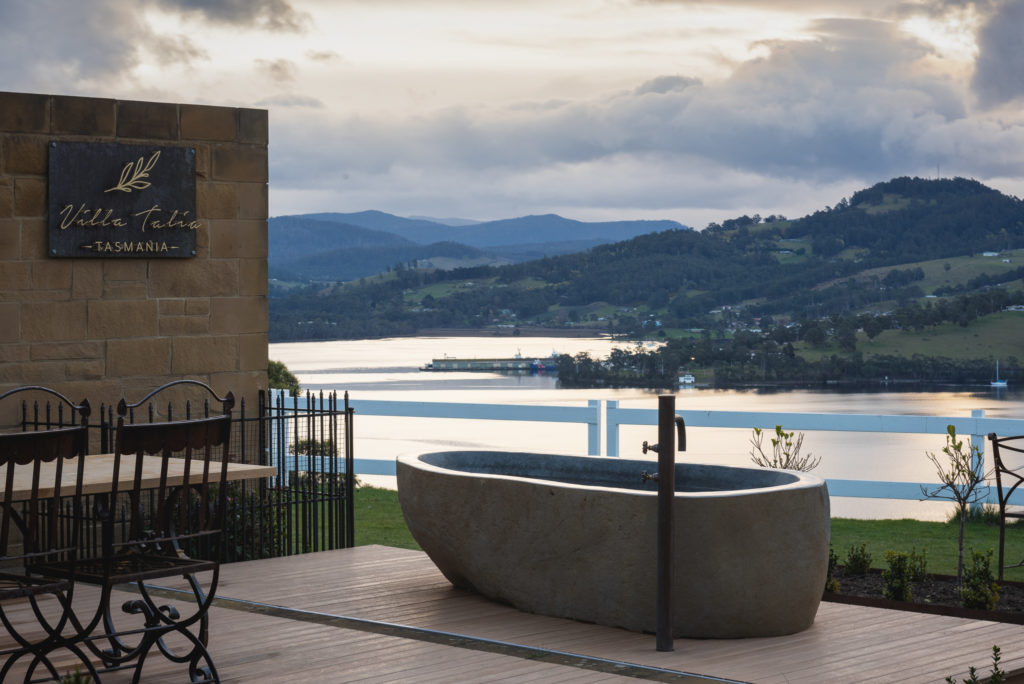 Tahune Adventures
Like the idea of staying overnight in the middle of the forest? Well Tahune have opened their onsite accommodation with an option of the Lodge, Cabin or RV Site.
For more information visit www.tahuneadventures.com.au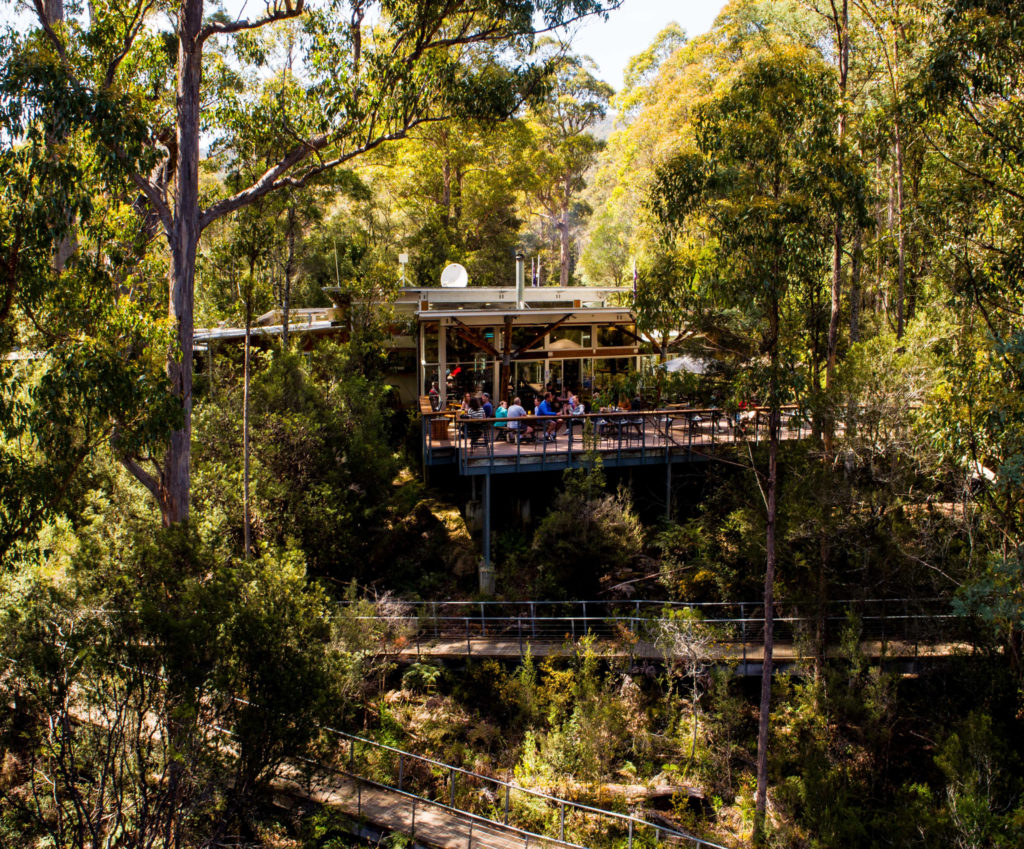 Casita Rica
This lovely one bedroom holiday home is now available for visitors as accommodation. The views are superb and is styling beautiful. Huon Valley and River views from the house and deck are stunning. A perfect base for a couples holiday in th Huon.
For more informaiton visit www.castarica.com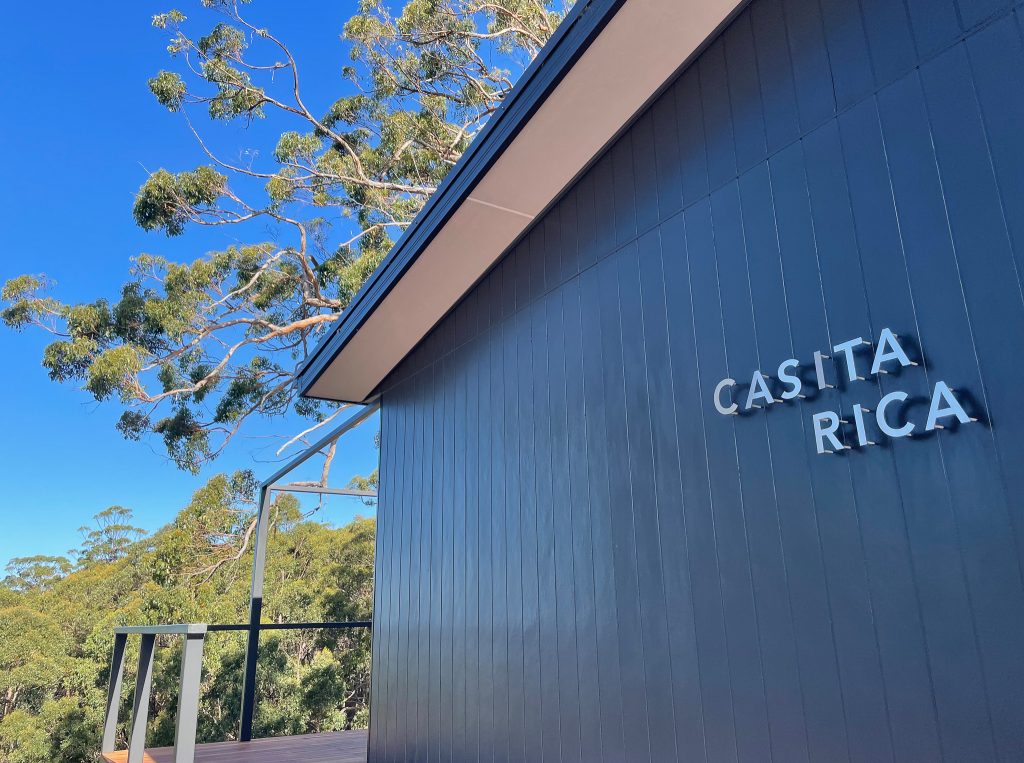 New Paddock to Plate Experiences
Port Cygnet Cannery
This place is so new and hot right now! Open only for their regular scheduled dinners, lunches, pizza nights, and events you need to ensure you plan a visit to Cygnet ahead of time so you don't miss out.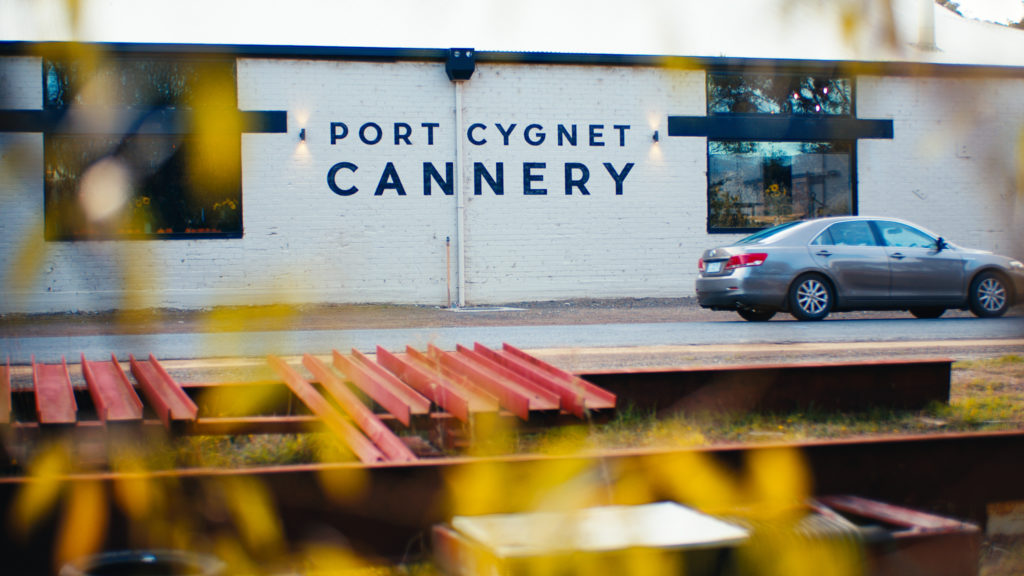 They are 100% committed to creating a true paddock to plate experience by sourcing as much as they can from their own farm. Their chefs work very closely with the farm manager to plan meals week by week.
Pizza
The Cannery does the best pizza! Only available on a Friday night or takeaway on Thursdays.
Saturday Farm dinner and lunches
Can a 100% vegetarian menu be decadent? We can assure you it can be at the Port Cygnet Cannery! The menu changes depending on what is ready to pick at the farm and is available every Saturday all year round.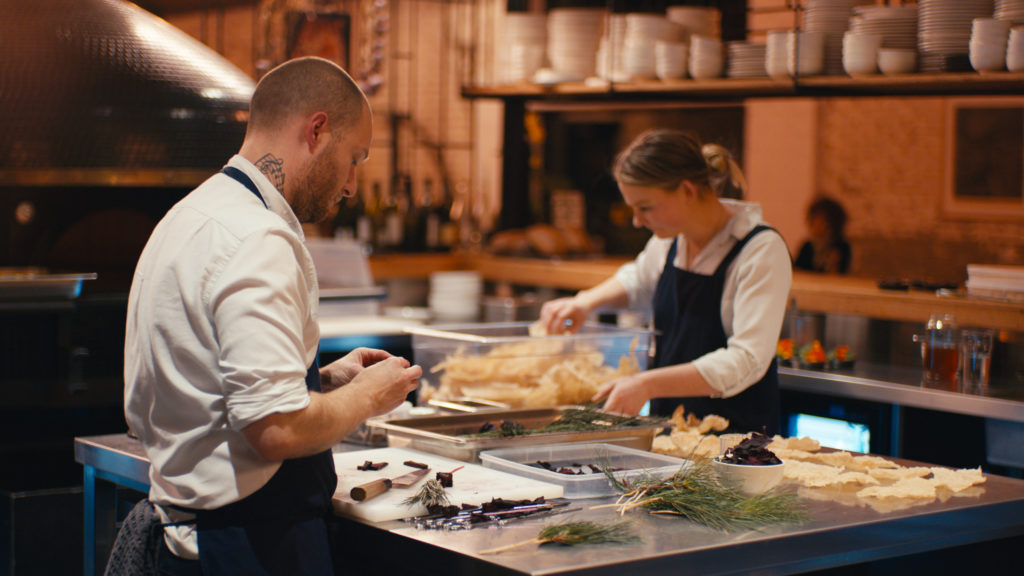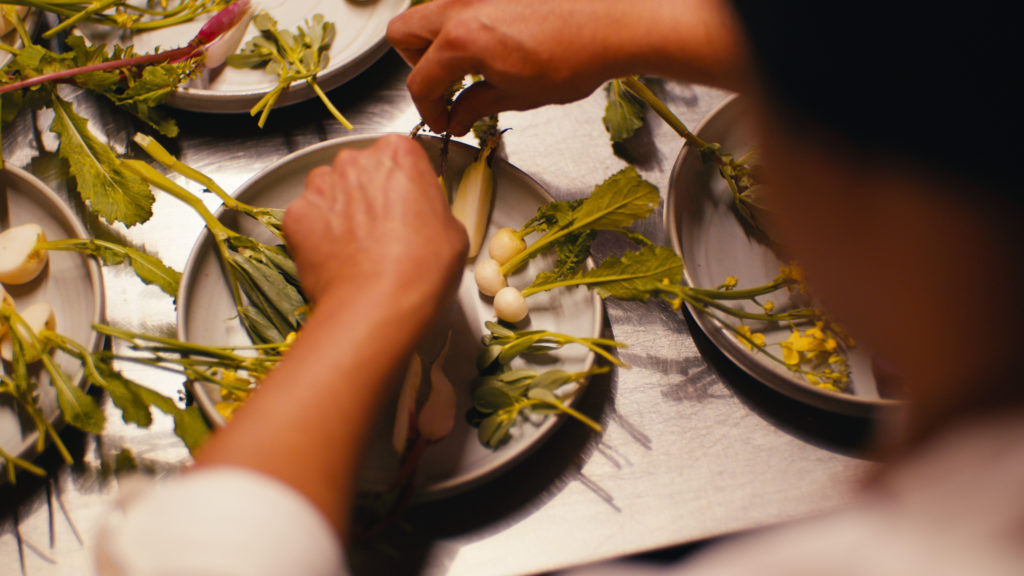 Sunday lunch
A bit more relaxed than the Saturday Farm dinners and lunches but certainly not lacking in the gourmet! You might even find some seafood and meat on the menu (changes seasonally).
Make sure to follow them on instagram or subscribe to their newsletter at www.portcygnetcannery.com
Cooking Schools, Farmgate Shops and Workshops
The Farmhouse Kitchen
Making pasta dishes may be new to her visitors but it is by no means new to Giuliana and her daughter Genevieve. Giuliana was taught by her mother Francesa who immigrated to Australia from Puglia, southern Italy in 1959.
Giuliana offers a large range of weekly pasta cooking classes at her gorgeous home in the Huon Valley. They include Traditional Pasta masterclasses, Vegetarian, Italian Bread, and Al Fresco Food to name just a few.
Occassionally you might even be lucky to have Francesa join your class.
Visit www.thefarmhousekitchen-tas.com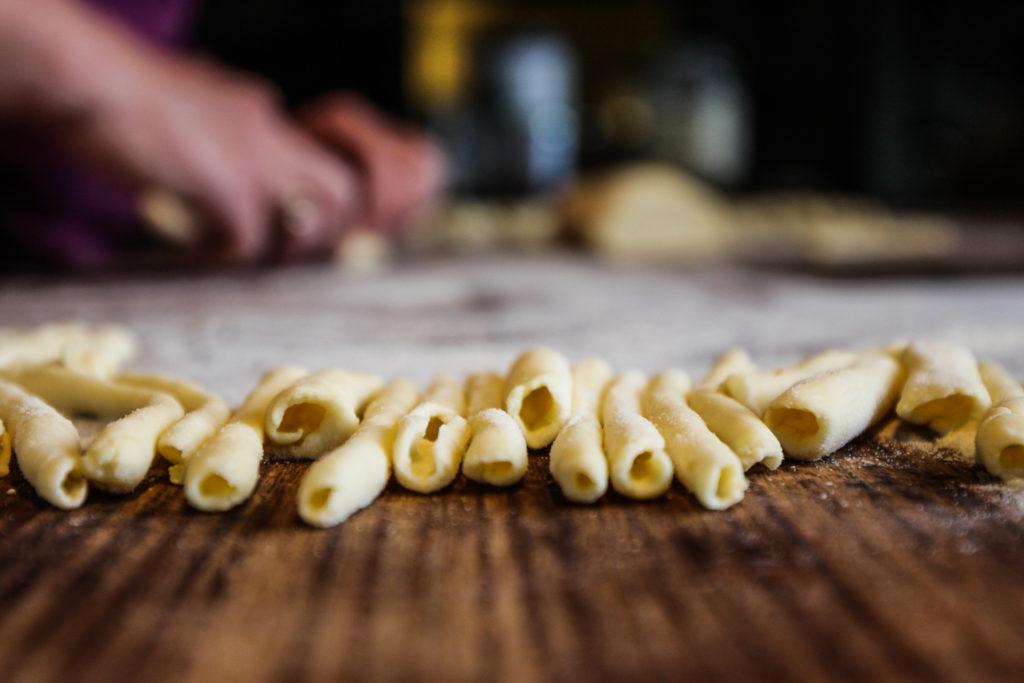 Fat Pig Farm
Made famous by the television show 'Gourmet Farmer', Matthew Evans and his partner Sadie have created their own piece of paradise, a 70 acre farm , to which they invite people to feast with produce straight out of their paddock.
They are now also providing a wide range of special event experiences including Family Farm Days, Goat keeping and Pork Butchery workshops.
Visit their website www.fatpig.farm for more information and make sure to subscribe to their newsletter.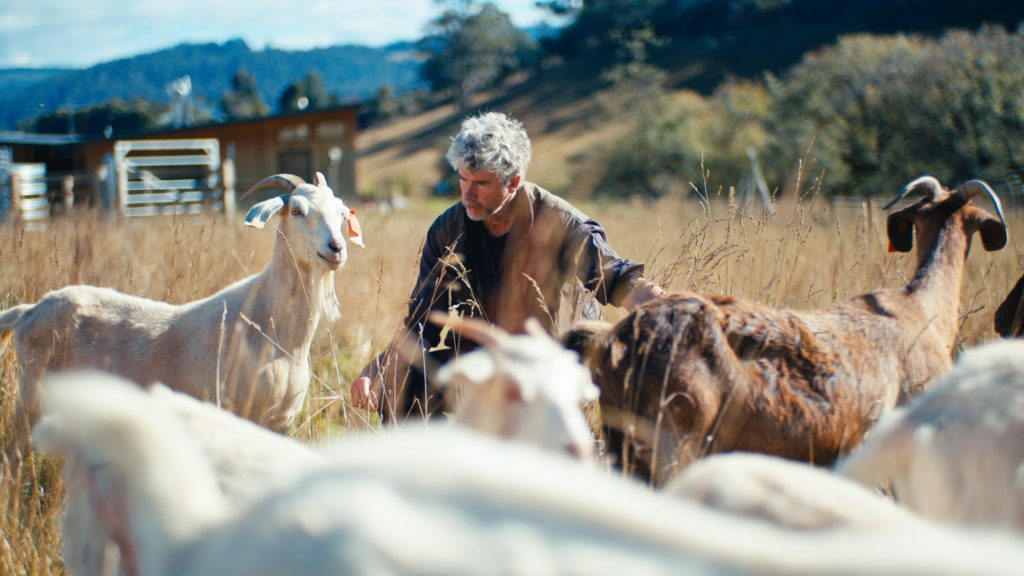 Glen Huon Dairy Farm Shop
If in the Huon, we highly recommend you drop in to visit the Bruny Island Cheese Co. Farm Shop located at their Glen Huon Diary. Not only do they stock their range of Cheese, Beer, Bread they also sell their milk fresh from the farm by the glass bottle! Filled while you are standing there.
For more information visit this page.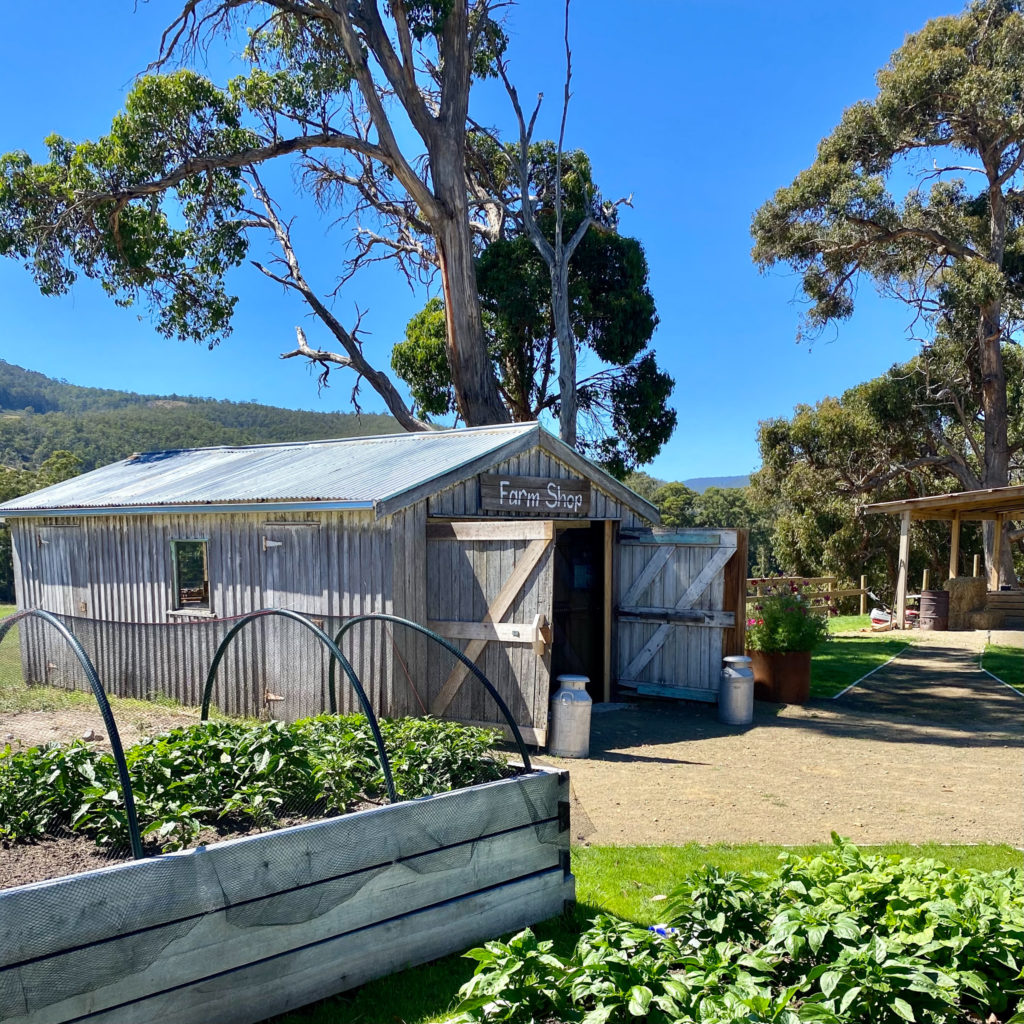 Huon Valley Made Products
Tasmanian Pepper Co
Husband and wife team Abby & Josh have released a range of Native Tasmanian Mountain Pepper Berry products. Grown sustainably on their farm in Geeveson, these pepper products can be used in savoury and sweet dishes as well as in your favourite margarita!
Visit www.tasmaninapepperco.com for more information or to buy direct.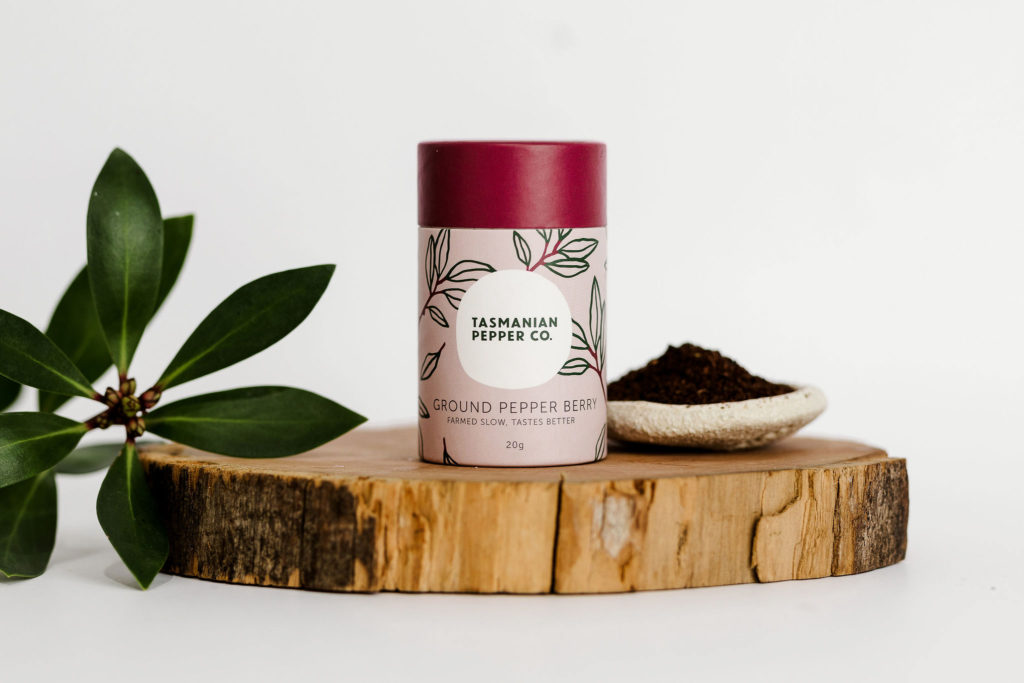 Huon Me Crumpets
Huon Valley folk certainly were appreciative of this baby born out of the COVID-19 lockdown! These crumpets really are devine and they pretty much walk out the door once they hit the shelf. Make sure you hunt them down when you are in Hobart or the Huon.
See their website for more information on where you can buy them www.huonmecrumpets.com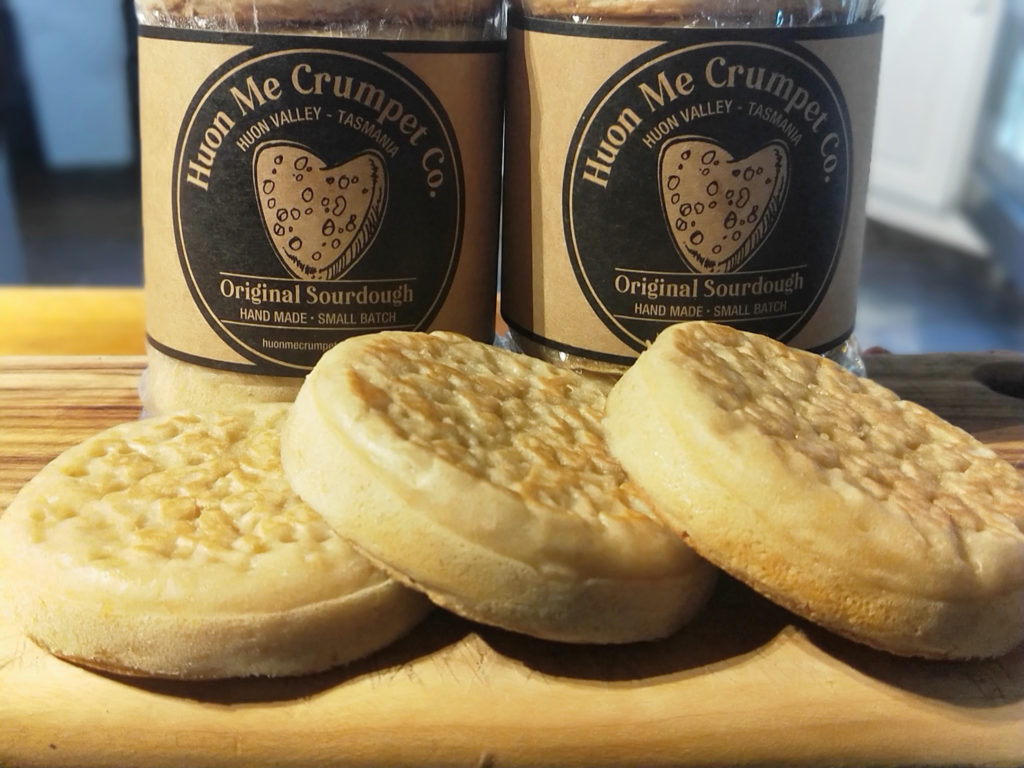 Meet and learn from our artists
Phoenix Creations
Artist David Rauenbusch handcrafts 'wooden spoons' from locally and ethically sourced vintage and recycled green timbers. And they are gorgeous!
Now he is sharing his craft with others by offering workshops during which you will make your very own wooden spoon! It's a promise.
Visit his website for more information.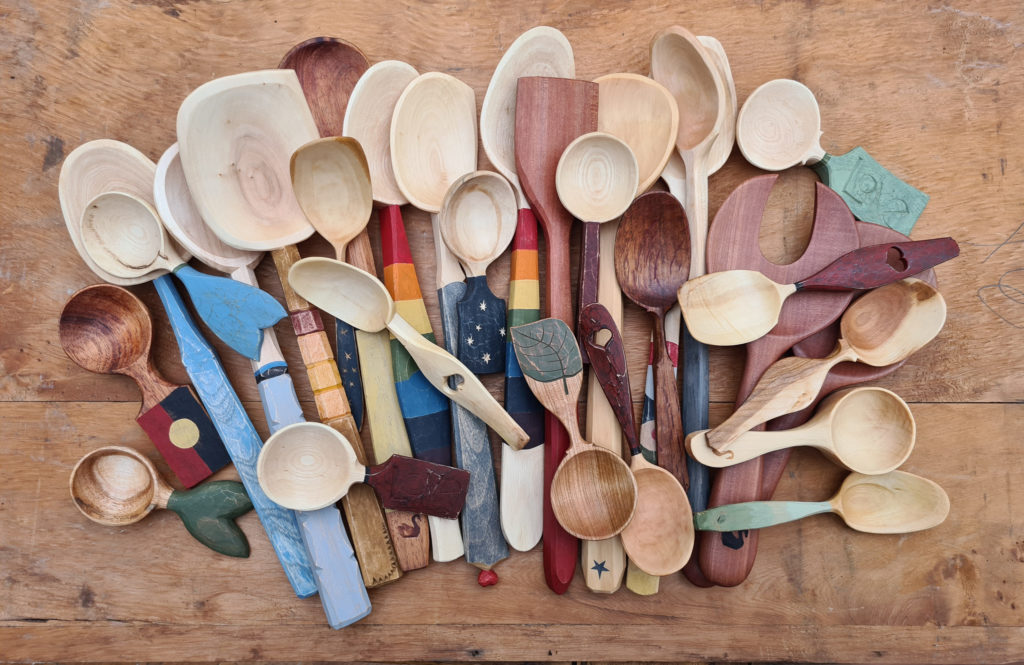 Campo De Flori
Lisa Britzman is one multi-talented woman! She makes beautiful ceramics, grows saffron, lavender and olives and now she runs workshops!
There are so many workshops to choose from including 'Ceramic tableware', 'Christmas Ornaments' and most recently the 'In the Olive Orchard' workshop in which you learn about olives, the olive oil making process and do a tasting of a range of Tasmanian olive oils.
Visit her website for more information on her workshops at www.campodeflori.com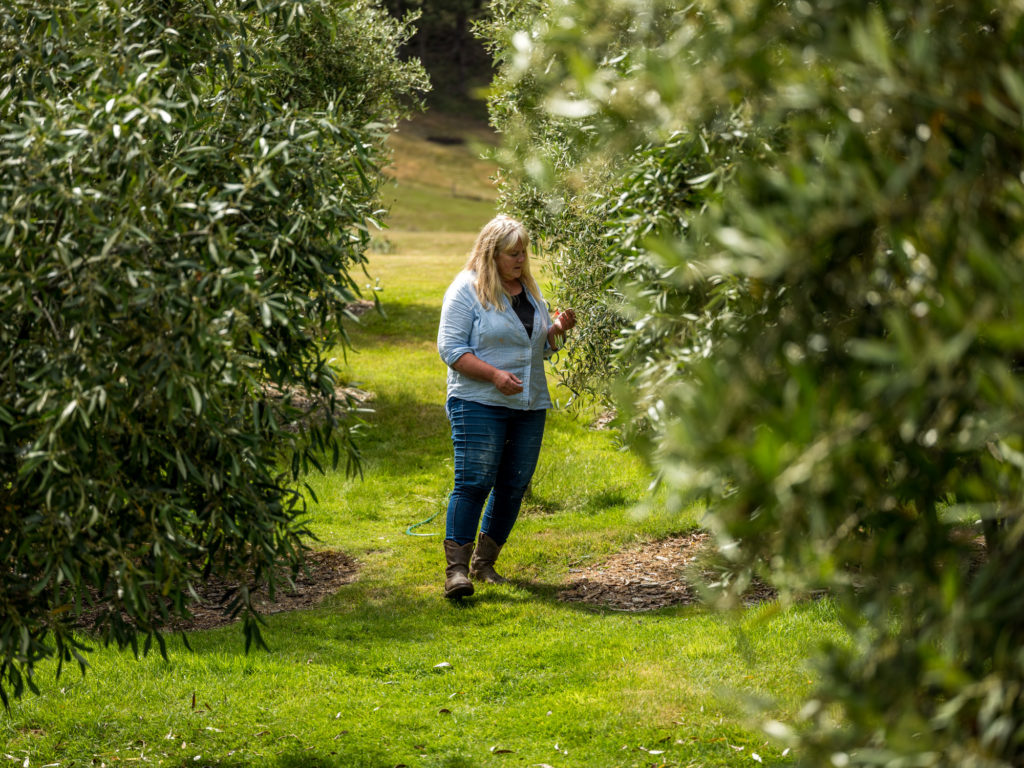 New Tour Experiences
Castle Phoenix
Ever dreamed of arriving at a castle by horse and carriage? Well, now you can! Castle Phoenix is a bonafide castle being built by an amazing couple just outside of Geeveston. Heritage Horse Drawn Carriages are providing horse draw carriage tours from Geeveston which pull up outside the entrance to the castle for a tour.
Read more about Castle Phoenix and the tours here