There are a collection of private caravan and campsites located around the Huon Valley.
A summary of the current sites available are provided below:
Huon Valley Caravan Park
Located in Huonville on the shores of the Huon River providing not just a place to set up camp but also a unique farm destination. They have both powered and unpowered sites with plenty of room for cars, caravans, and annexes.
See www.huonvalleycarvanpark.com.au for more information.
Huon Bush Retreats
A great campground option located within a private habitat reserve. They offer unpowered tent, campervan and camper trailer sites.
For more information visit – www.huonbushretreats.com/campground/
Dover Beachside Tourist Park
Located across the road from the beach at Dover. Powered and unpowered sites available.
See www.dovertouristpark.com.au for more information.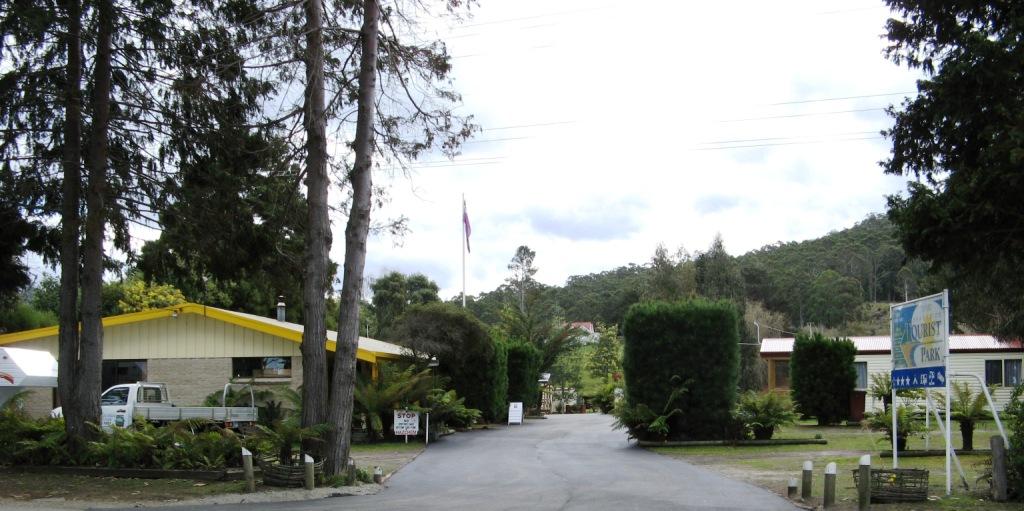 River Run Lodge
River Run Lodge is a recently opened rennovated property has bunkhouse style accommodation and RV and camping sites which share a kitchen, outdoor kitchen and bathroom facilities. It's in a forest setting by the water. Perfect for fishing and kayaking.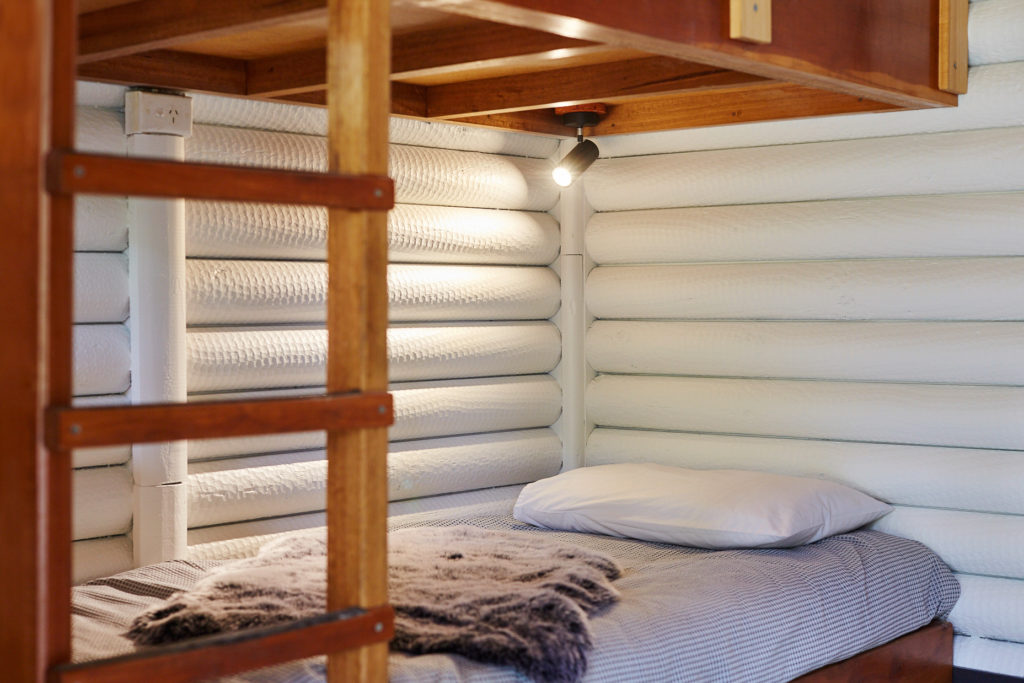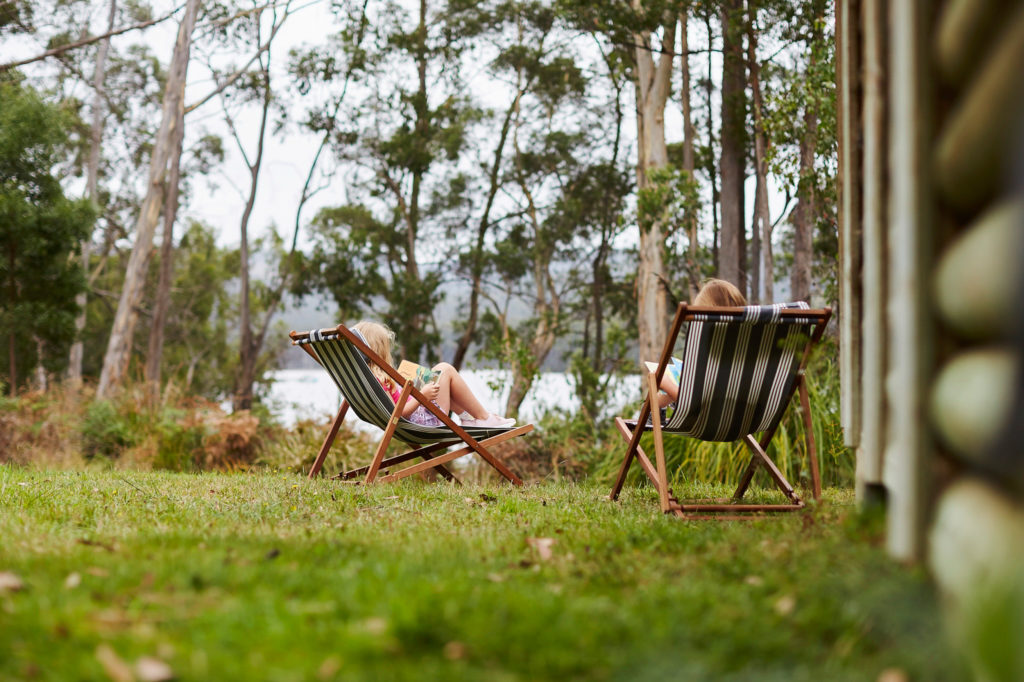 Southport Hotel & Caravan Park
Situated on 12 acres of native bush land, includes self-contained units, cabins, powered and unpowered sites. There is a pub and general store, bottle shop and petrol station as part of the same complex.
See www.southportcaravanpark.com.au for more information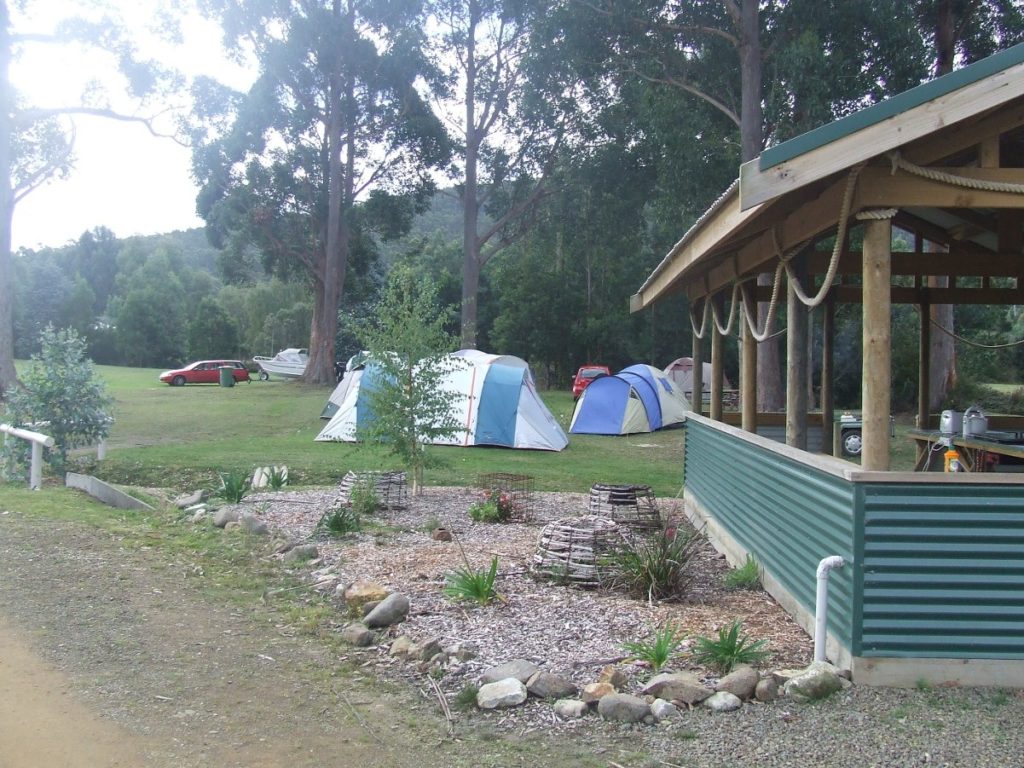 Geeveston RSL Camp
There is RV friendly campground located at the Geeveston Ex-Servicemen's & Women's Club. Check directly with them via their Facebook page for more information – www.facebook.com/GeevestonRSL
Rivers Edge Camping
Located in w ilderness setting close to the edge of a World Heritage Area on the banks of the Russell River at Lonnavale.
For more information visit their website www.riversedgecamping.com.au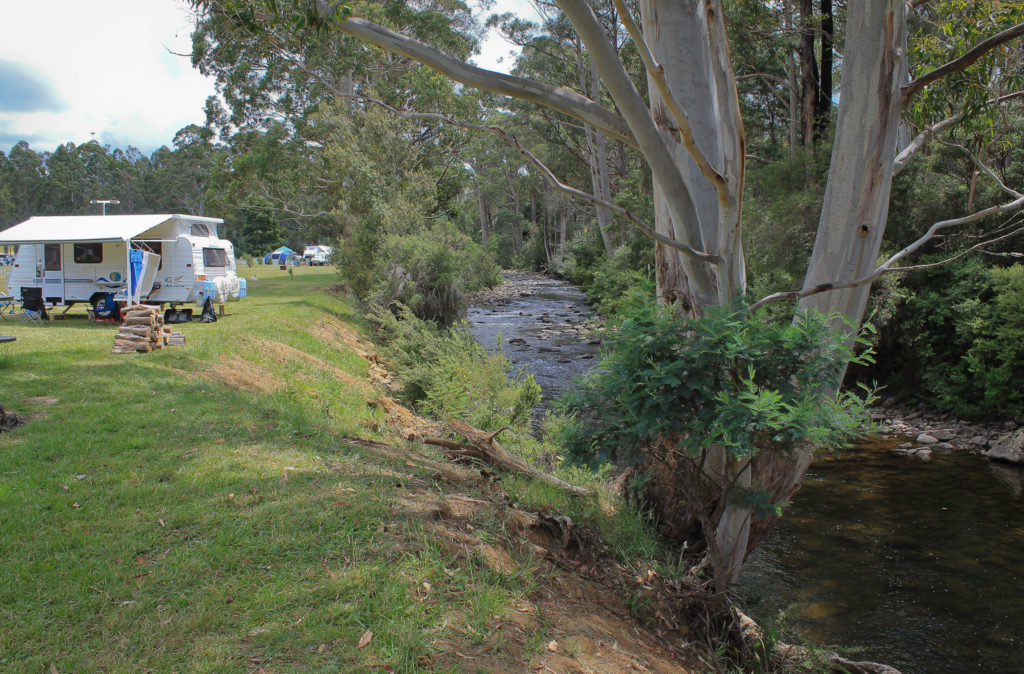 Cygnet Caravan Park
Located a short walk from the centre of the town of Cygnet.
Visit their website for more information.
Tasmanian Parks and Wildlife
For the latest information on Parks and Wildlife campsite locations in the Huon Valley visit their website
Franklin RV Site
The Franklin RV site has reopened under the management of the Palais Theatre Management Committee
CMCA RV Park Geeveston
Accessible off Arve Road at Geeveston and situated on the bank of the Kermandie River, this is the most southerly of all CMCA RV parks. This quiet park is within the Heritage Park precinct which includes public amenities and off-leash dog park within close proximity. The RV park is only a 400m walk to local shops. Geeveston is the gateway to the Hartz National Park and many other popular attractions. For more information visit their website https://rvparks.cmca.net.au/.
If you have any updates to information listed on this page please email ecodev@huonvalley.tas.gov.au