Cabins, tipees, camping and extensive private habitat reserve near Huonville.
Huon Bush Retreats is an award-winning, carbon positive nature retreat offering guests a choice of contemporary, self-contained cabins, deluxe tipees and private campsites immersed in inspiring Tasmanian native forest.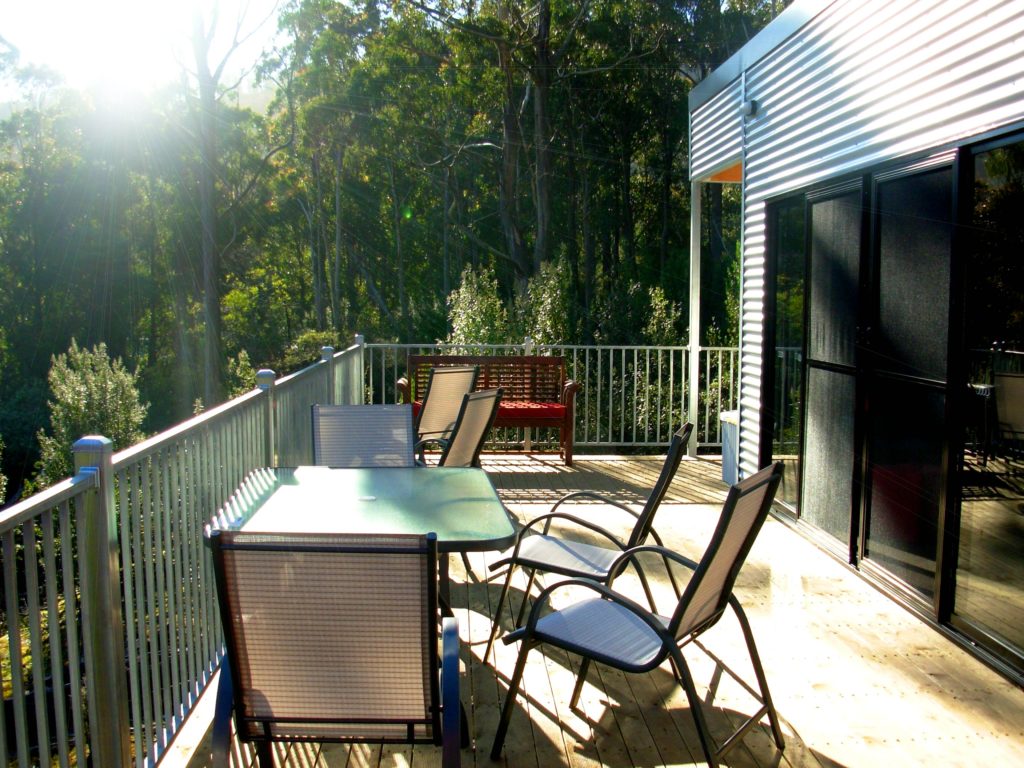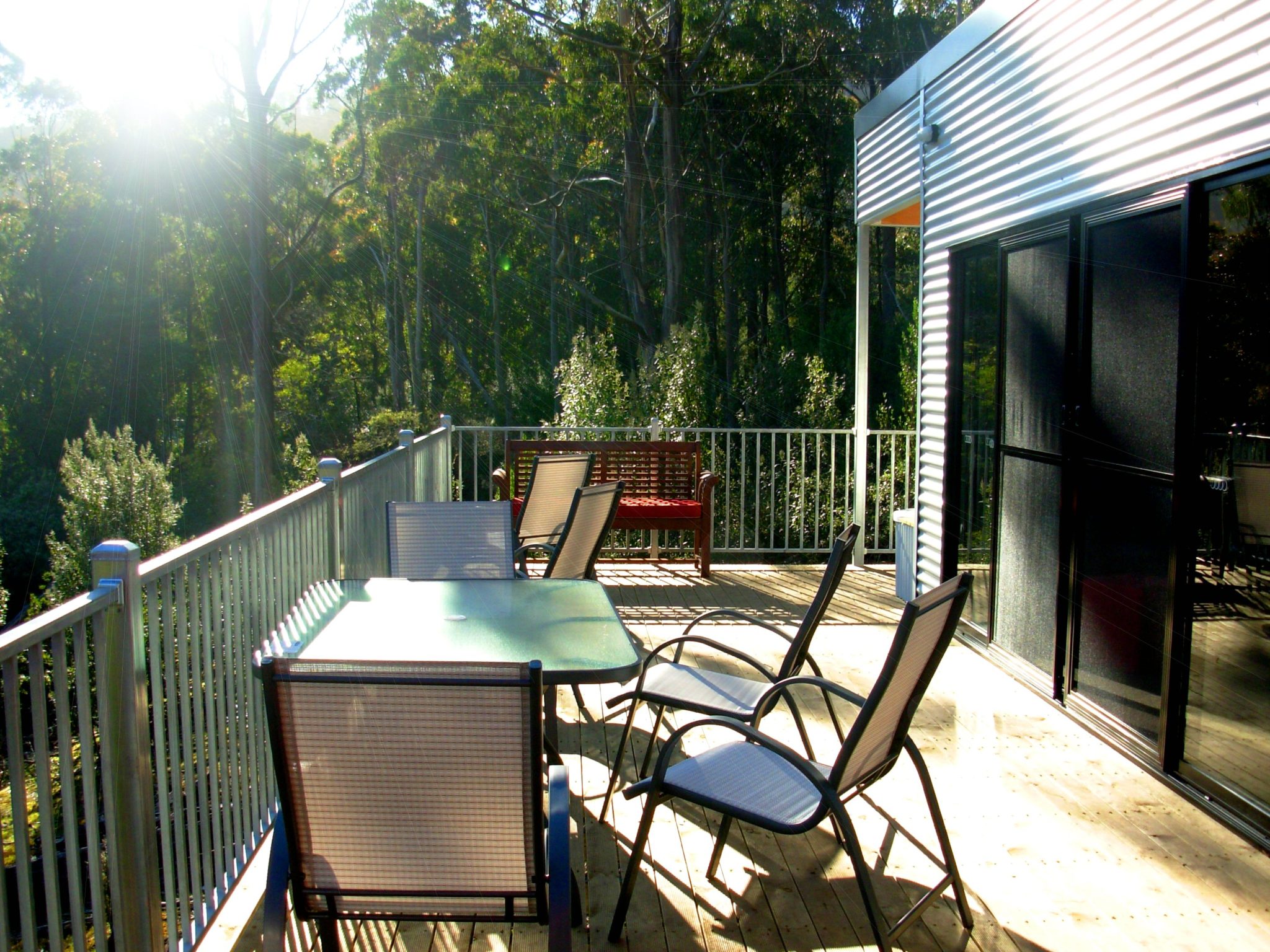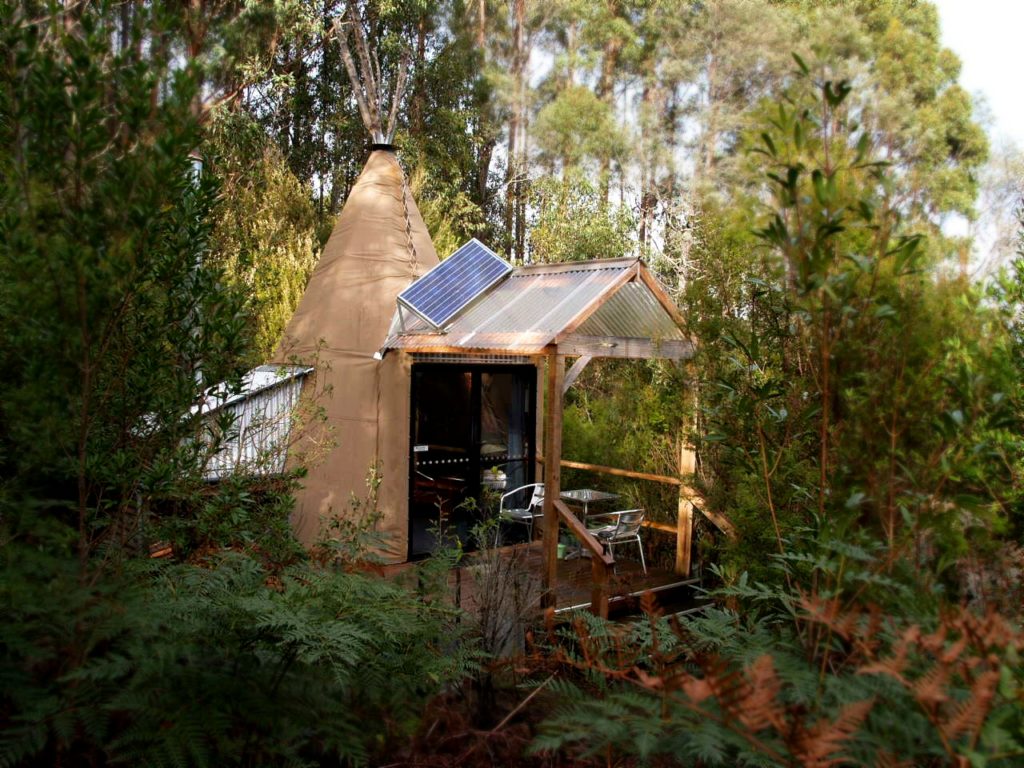 Relax by the fire with a glass of local wine or take in the view from the deck surrounded by native birds and wildlife. With 5km of interpreted walking tracks through the rainforest, to a hidden waterfall and a mountaintop, you will not miss the internet or television here.
This is proudly an eco-retreat, everything that a big city hotel is not.
Eco features include:
Wildlife without cages
Fresh rainwater
Limited 12-volt solar-powered lights and music and USB chargers,
Eco-friendly composting toilet
A cosy wood heater
Private outdoor bath.
Gas cooking facilities
End of valley tranquility is protected by 4km of winding gravel road.
For more information or bookings visit www.huonbushretreats.com
Mt Misery Bushwalk
Huon Bush Retreats has its own nature reserve and walking track available to its guests, called Mount Misery Habitat Reserve. Featuring old-growth forest, sub-alpine heathland, a mountaintop, and a small waterfall