Looking for a touch of luxury or romance for your holiday or short stay in Southern Tasmania?
The Huon Valley is the perfect place to get away from it all and take the time to reconnect with nature and each other. Only from 35 minutes' drive from Hobart, it's so close, yet you feel so far away from the hustle and bustle of city life. It surely is the best place to live in Australia.
Featuring rolling hills, rural properties, wineries, orchards, wildlife, waterways, and mountains, its not hard to find luxury accommodation with stunning views, privacy, and seclusion.
There are secluded cabins with outdoor baths and indoor wood heaters or outdoor firepots. Or luxurious homesteads with stunning views, indoor and outdoor baths, or hot tubs. Maybe you like the sound of arriving by helicopter?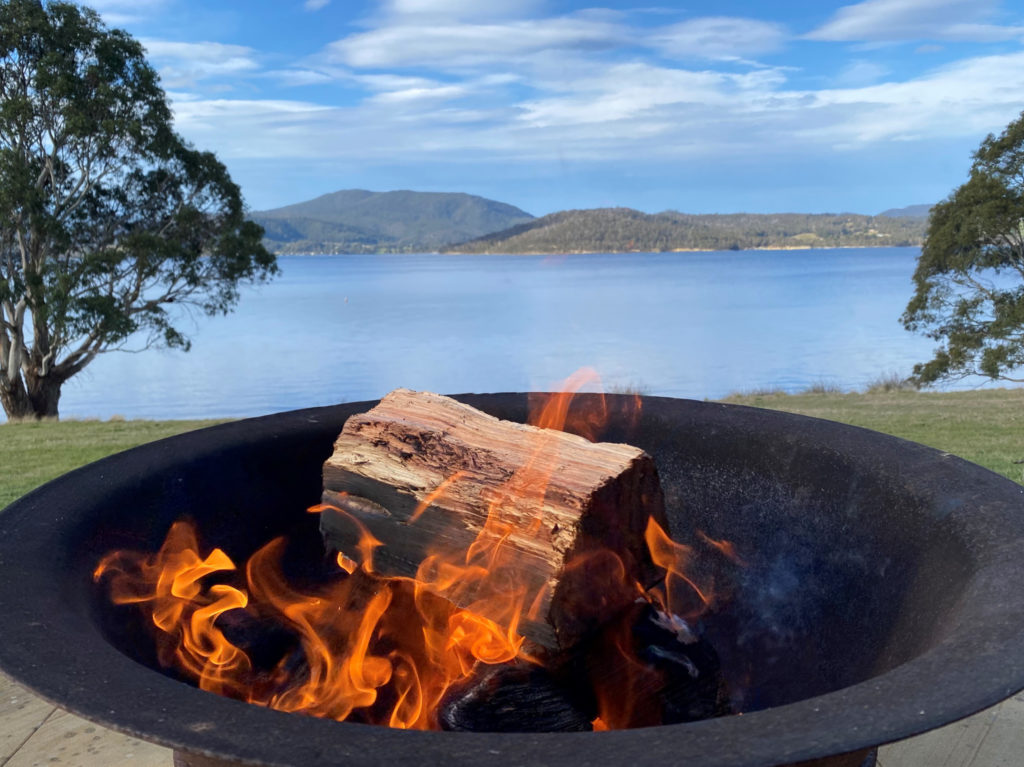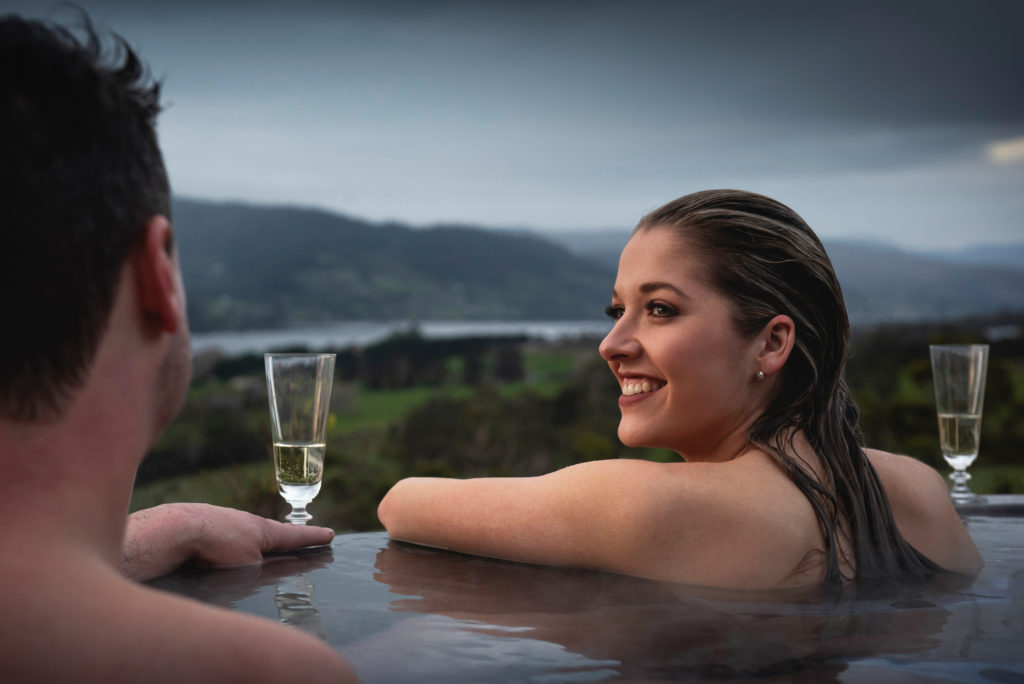 The Huon Valley is known for its exceptional boutique and quality produce, wine, cider, and spirits and there are plenty of places to buy a sample to take back to your accommodation to enjoy. On your journey, you can drop by one of the many roadside farmgate produce stalls for something fresh from the paddock and orchard.
Huonville area
Just outside of Huonville at Ranelagh, Highland Getaway offers luxury accommodation suites with a choice of an outdoor private spa bath or a private cinema suite. Includes a farm tour with the opportunity to pat and comb a Highland Cow!
If you want bush seclusion and outdoor baths with a forest view Huon Bush Retreats is a must, also located in Ranelagh.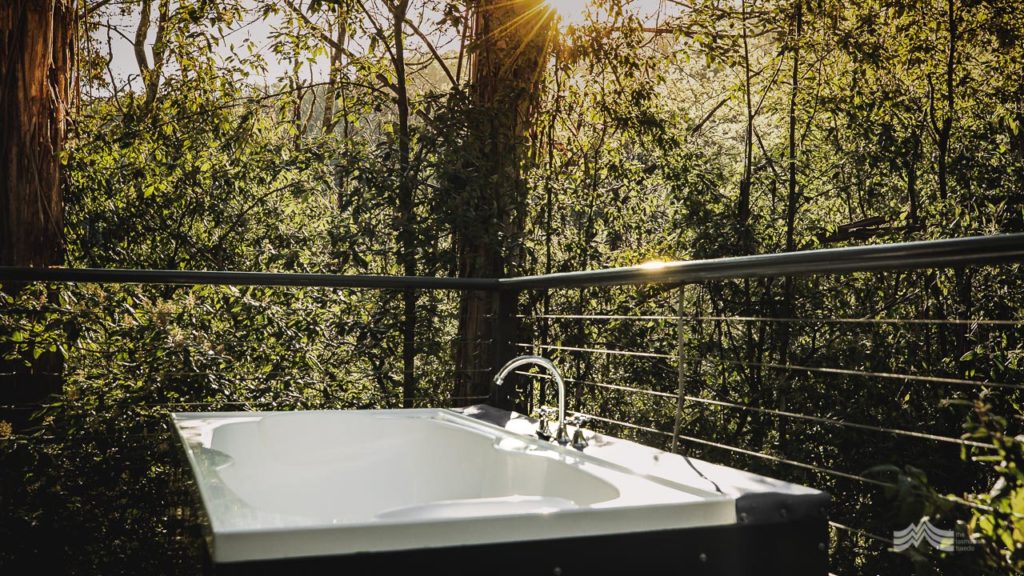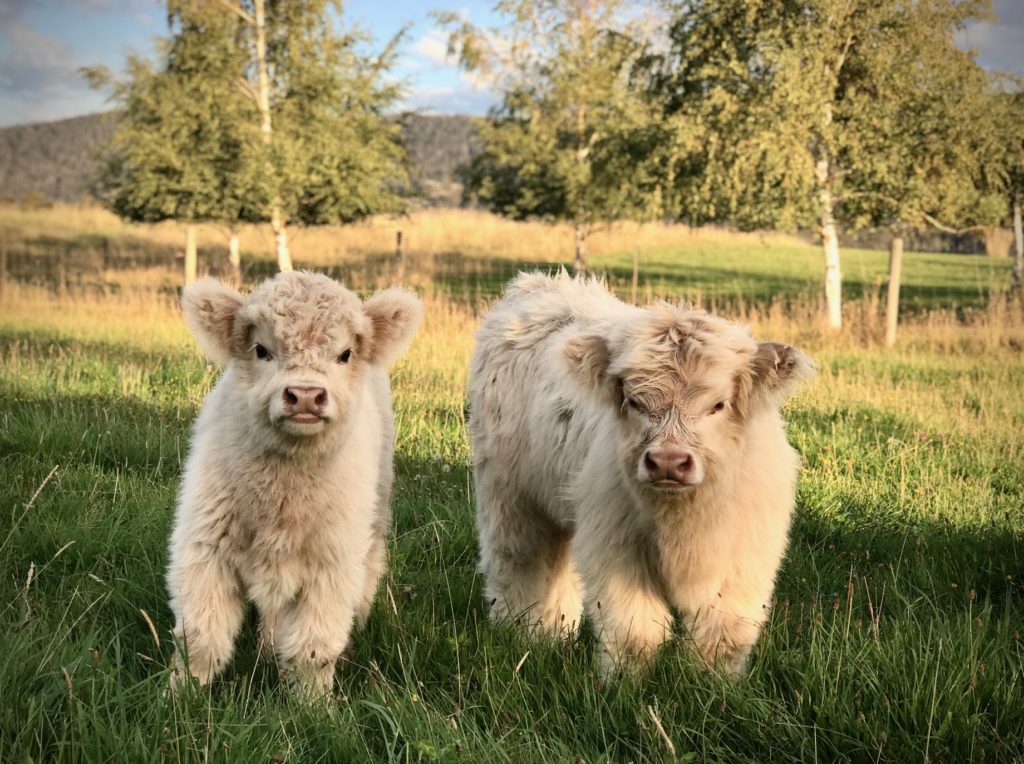 Cygnet and Wattle Grove
The rolling hills and waterside locations in and around Cygnet have numerous luxury accommodation choices such as Coast House Tasmania with its indoor baths with a view, acres of farmland by the water, and large glass opening doors and deck with stunning views of the Huon River.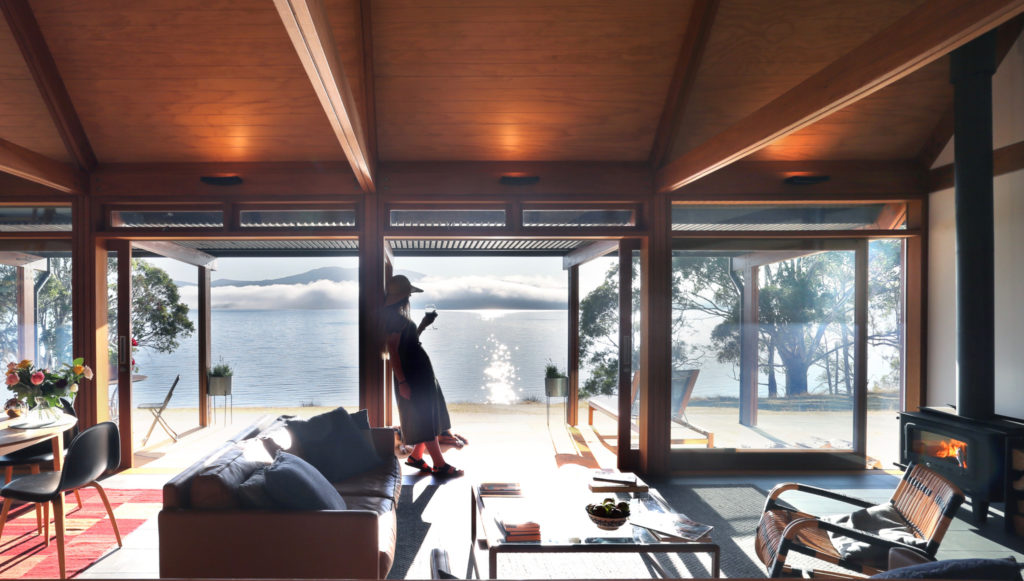 Recently opened Villa Talia Tasmania is a large homestead with a large luxurious outdoor volcanic stone bath and firepit. They also offer a helicopter service!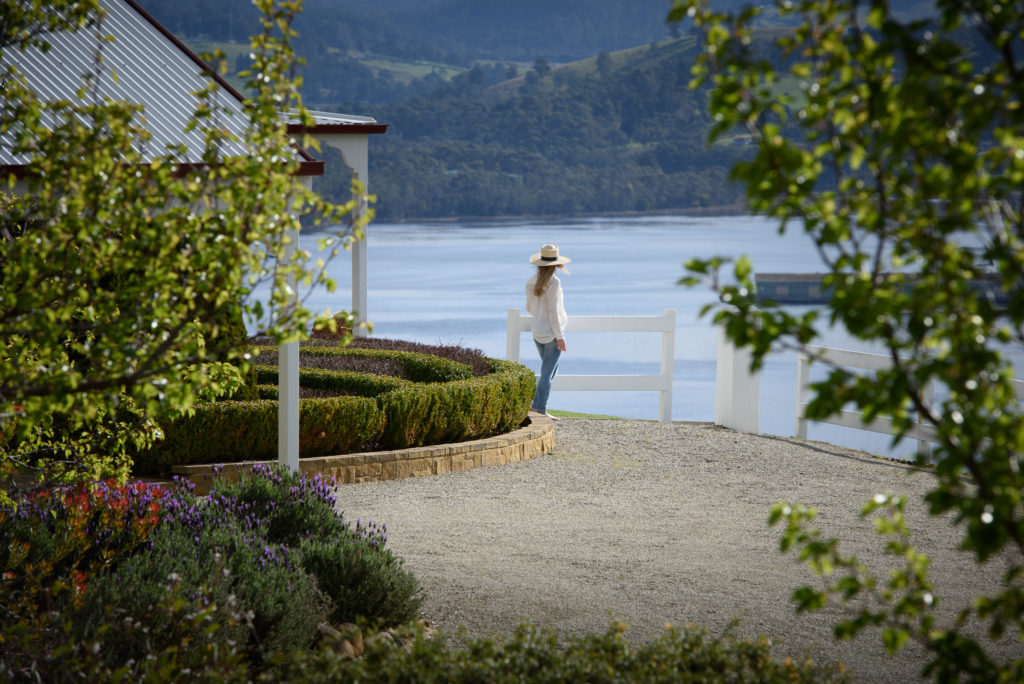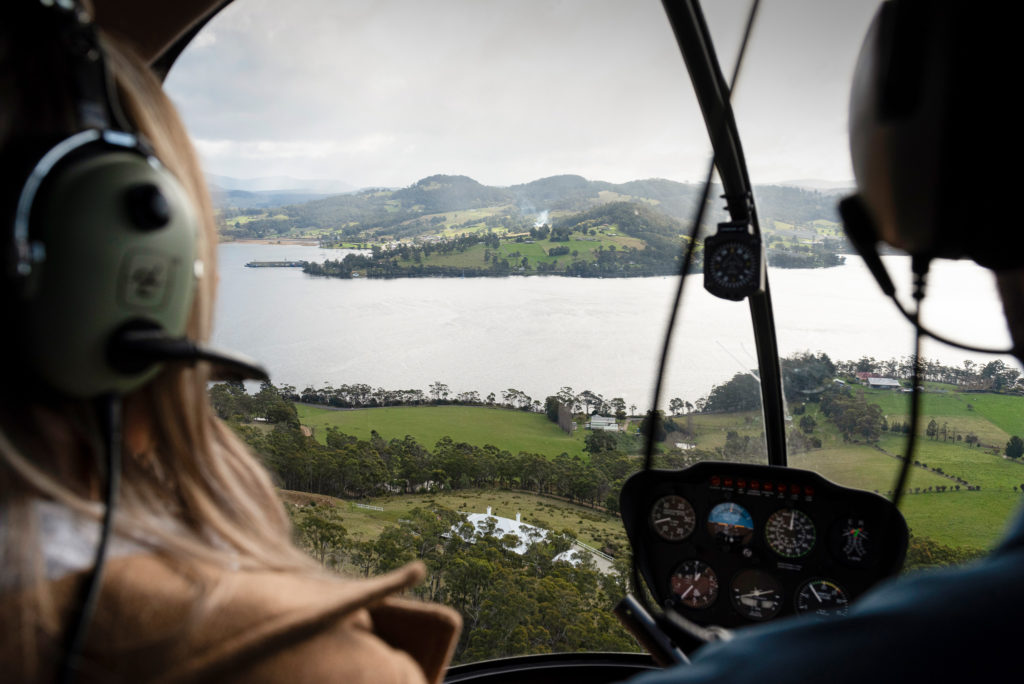 Beaupre Cottage has its own vineyard and private secluded beach for you to enjoy.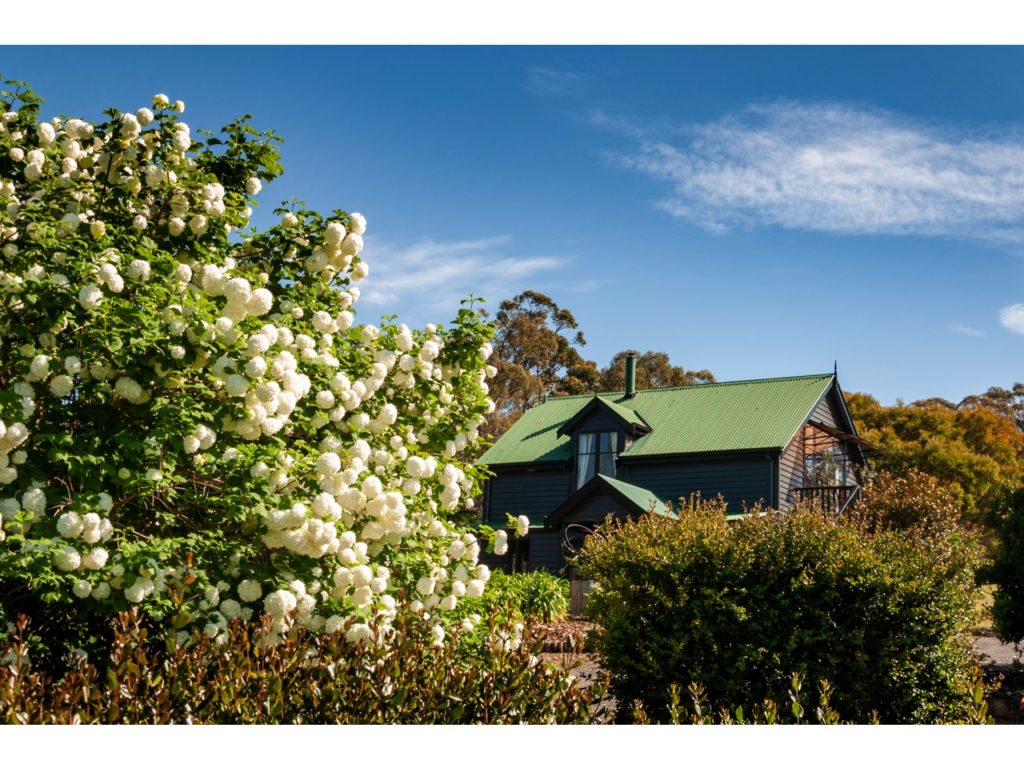 Cygnet Retreat is only a short stroll from the cygnet township while still offering valley views and lots of luxurious features such as a large hot tub – spa.
Cloud River Farm Airbnb has a luxurious feel but what really sets it off is the magnificent garden and access to their flourishing fruit trees, vegetables, and herbs.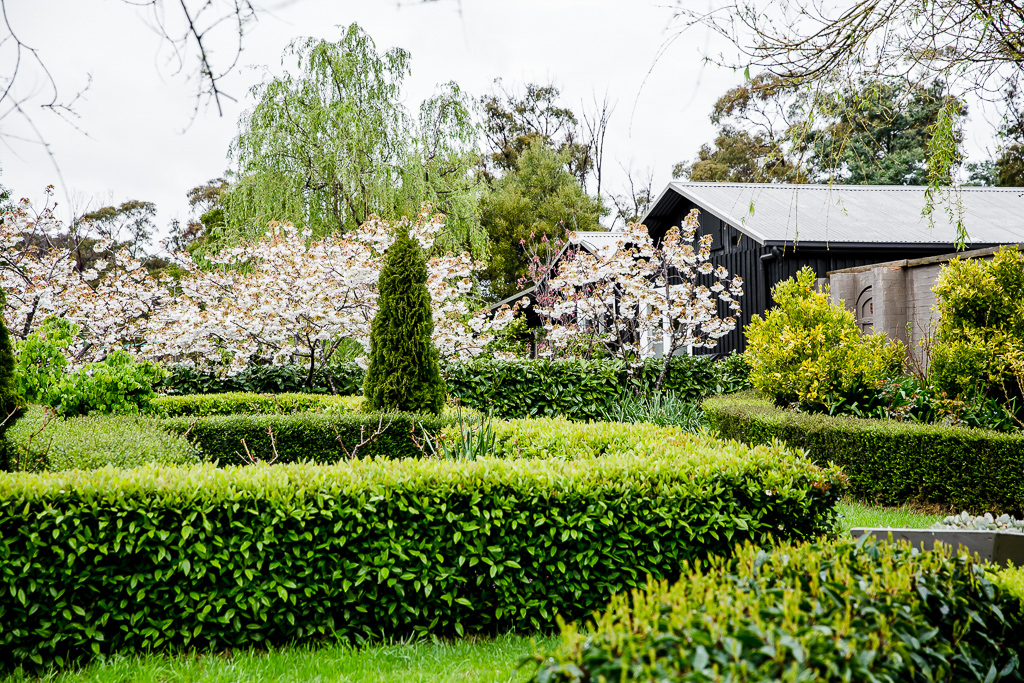 Huon Valley's Far South
The Far South is a popular area for holiday homes and shacks…many of which are totally luxurious!!
Essentially Tasmania provides a large number of luxury self-contained accommodation options such as The Peninsula, The Boat House, Tides Reach, Fair Winds, and lots more.