Located on private farmland 10 minutes from Huonville, Tasmania, the Kamp offers an intimate creekside couples experience.
Combining the retro vibe of the kombi with the rustic charm of wooden outbuildings, the Kamp offers guests the chance to enjoy an off-grid, camp style stay but with all the luxuries. From the open fire pit, abundant wildlife, magnificent private swimming holes (perfect for nudie runs), to the outdoor shower, sunny kitchen and deck space overlooking the creek and cosy pot belly stove, Kombi Kamp is a quirky, unique experience.
The star of the show is Frida, a restored 1975 blue transporter kombi who comes complete with a full size double bed for a very comfortable nights sleep. To offer a little personal touch, Frida comes styled in the guests' choice of theme – Boho Ivory, Mandala Magic or Flower Power.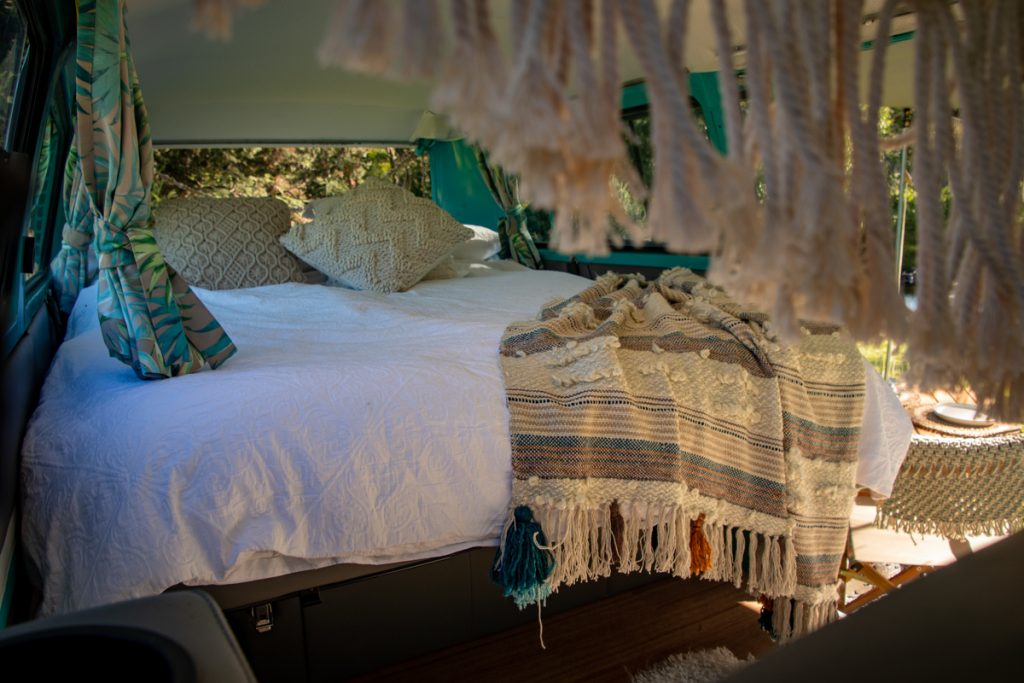 Kombi Kamp owners Pam Lane and Nic Smith have lived on the 80 acre property for over 20 years. Pam said "Kombi Kamp gives our guests the chance to experience the iconic cool kombi vibe in a stunning private rural setting. The Kamp is exclusively yours for your stay – no sharing, which makes it a perfect venue for couples seeking their own space."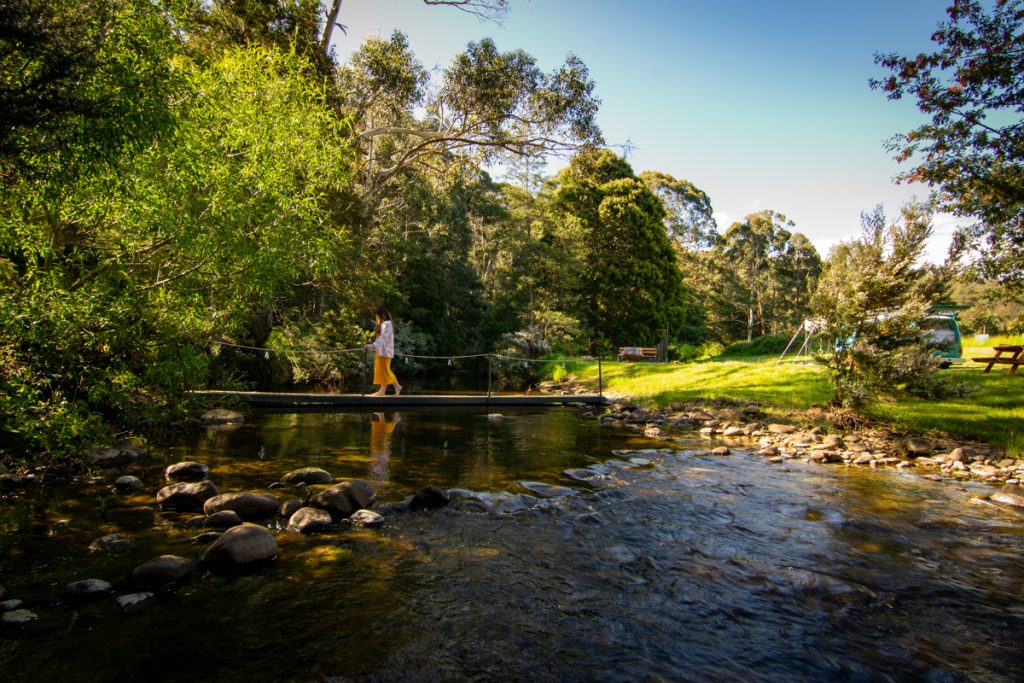 The Kamp is situated in the heart of the Huon Valley and is a perfect base for exploration of the local artisanal food and beverage scene, as well as the regions natural environment and heritage attractions.
Kombi Kamp may be booked through Airbnb at www.airbnb.com/h/kombikamp.