Adamsons Peak is a mountain in the Hartz Mountains National Park in southern Tasmania. With an elevation of 1,225 metres above sea level, it's the 55th highest mountain in the state. It is a prominent feature of the national park, and is very popular with bushwalkers.
The peak was named by John Hayes who explored southern Tasmanian waterways and viewed it from Port Esperance in 1794. It forms a dramatic backdrop to the town of Dover and the people of this scenic fishing port on the shores of the D'Entrecasteaux Channel have claimed the mountain as their own.
Dover's harbour Port Esperance, with its trio of islands named Faith, Hope and Charity, is well-sheltered by Bruny Island. Local fishermen returning home in winter often see their stunning mountain dusted in snow. In winter, when back lit, and when the weather rolls in from the west, the moody peak can resemble a pyramid-like dolerite fortress. In contrast, the face is often bathed in a glorious warm morning light.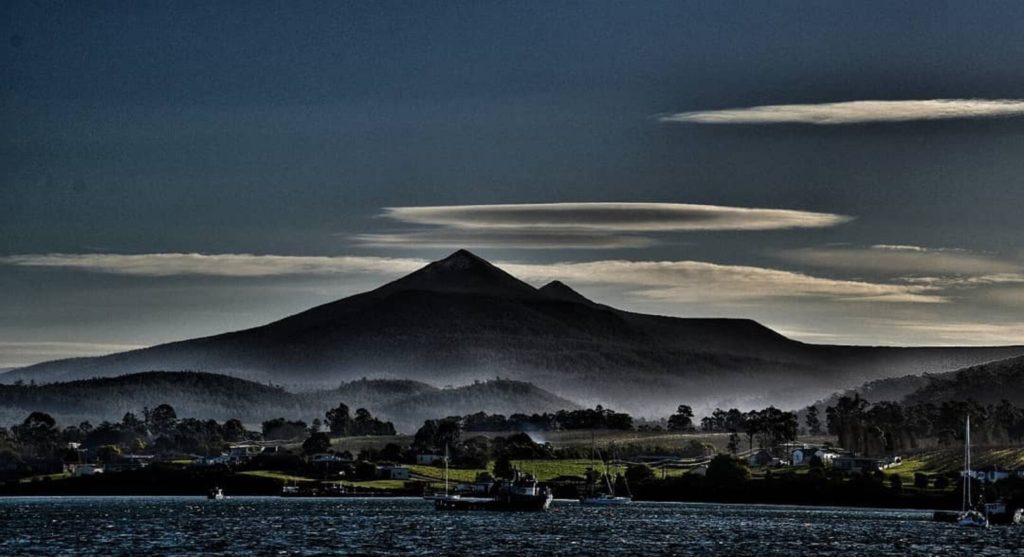 John Watt Beattie, Tasmania's most prolific early photographer captured the white-capped peaks from the bay in the late 1800s. From the bay, her smaller sister peak The Calf is snuggled at her shoulder. The locals affectionately refer to them as 'the cow and calf'.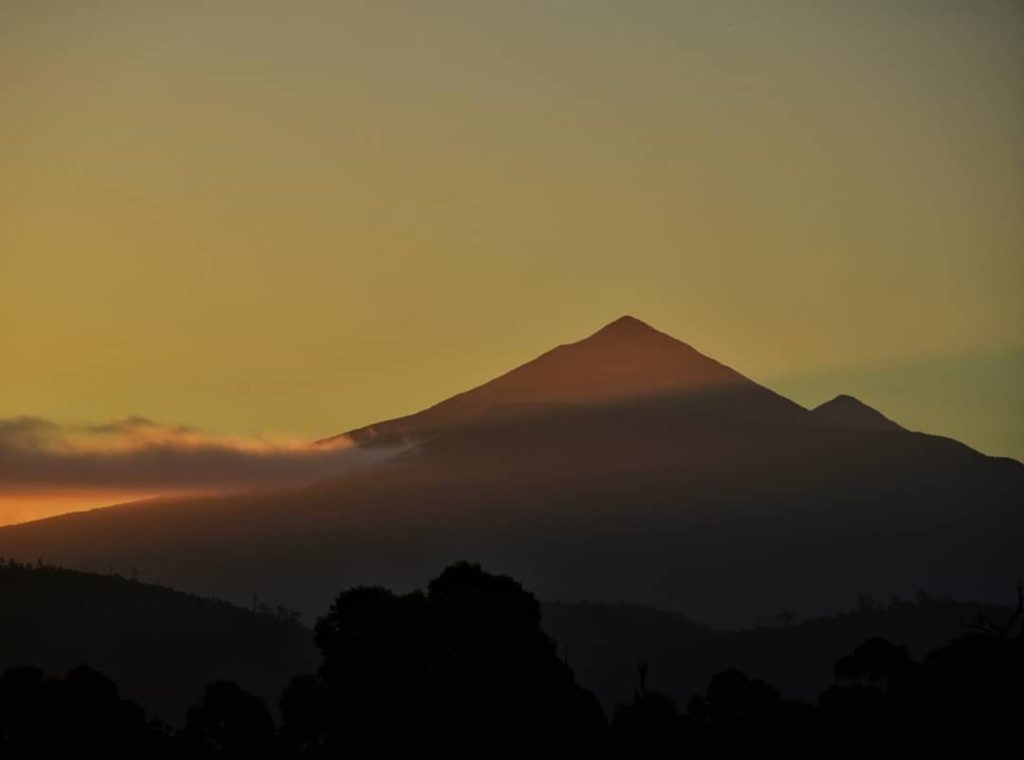 Adamsons Peak can also be viewed from across the Huon River at various vantage points in and around Cygnet, down to Verona Sands and from South Bruny Island. On a clear day you can photograph its near-perfect mirror refection from Glaziers Bay. It can also be viewed from Southport a little further south of Dover, along the road south to Tasmania's most southern settlement by road, Cockle Creek.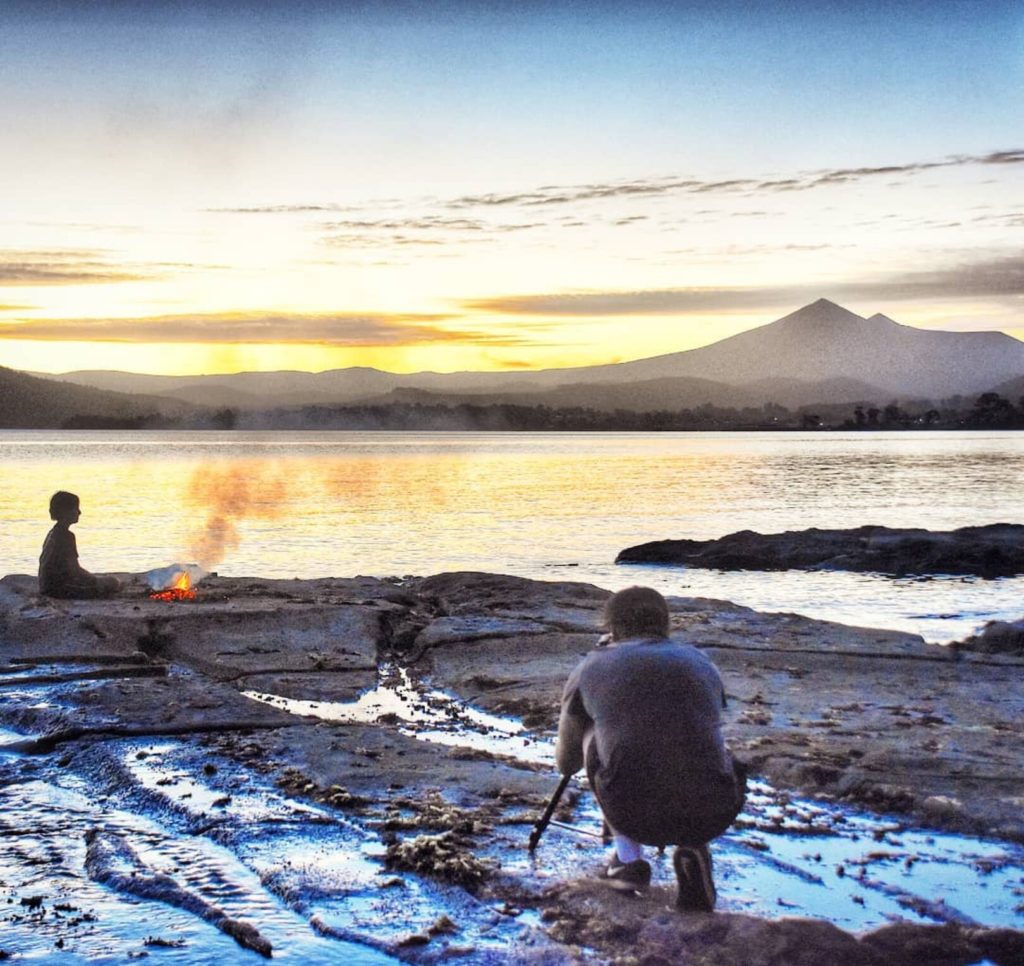 Walk to the top of Adamsons Peak?
The 6 1/2 – 8-hour return trip is recommended only for fit and experienced walkers. About four kilometres south of Dover, immediately before the Esperance River bridge, turn right onto Esperance River Road. After a while this road crosses the Esperance River, and then an intersection with Peak Rivulet Road is reached after another couple of kilometres turn left and follow this to where signs show the start of the track. A small parking area is provided for vehicles. As for the whole of South-West Tasmania, Adamsons Peak is subject to sudden changes of weather in any season – a sunny summer day can quickly change to fog, rain, icy wind and even snow. The day I photographed her in early summer there was frost on the summit rocks. Walkers must always carry warm and waterproof clothing.
Dover school artist in residence
In 2020 Huon artist Ruth Lindsell approached the Dover District School to participate as a volunteer artist in residence. One of Ruth's favourite sheltered spots is under a lovely old pine tree along Kent Beach where she sketched then painted with the students the handsome peak on a large canvas.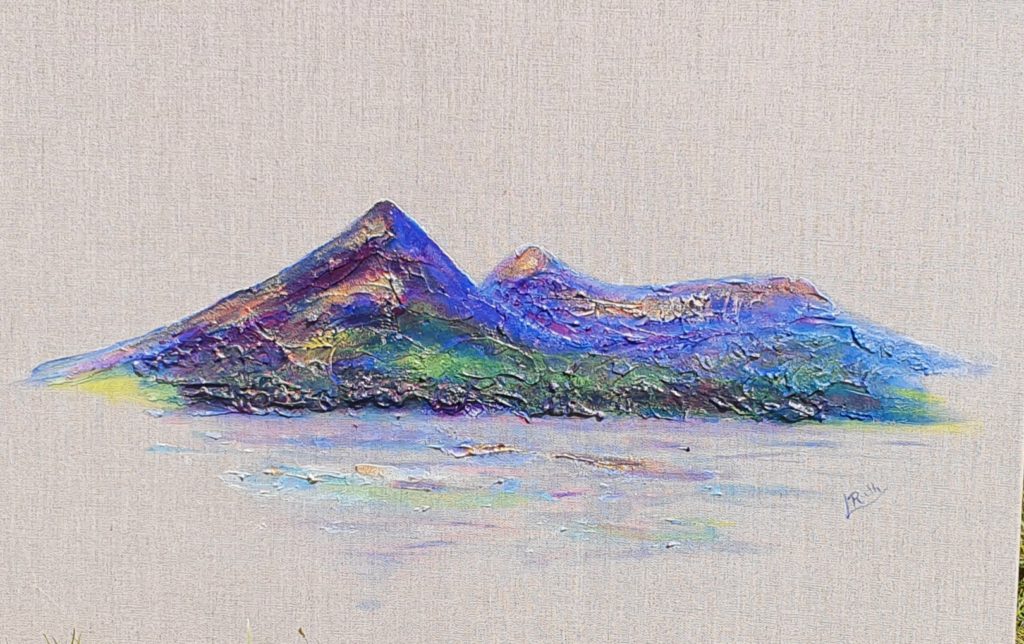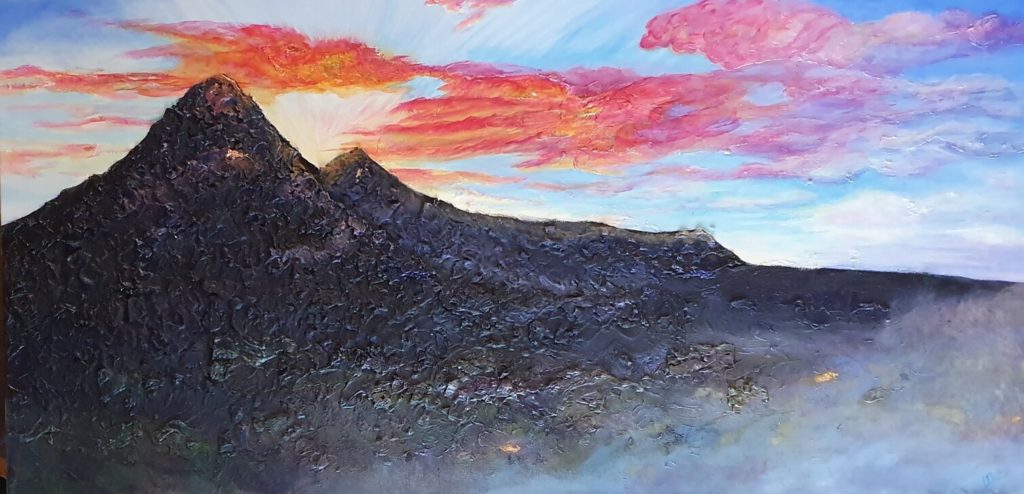 The Dover school's logo features Adamsons Peak and Ruth has always admired the work of Japanese artist Katsushika Hokusai, whose woodblock prints in 1830 offered 36 views of Mount Fuji. Hokusai went on to publish his famous 100 views of Japan's most sacred peak. And so the idea was born for the students to interpret their own precious mountain in various media.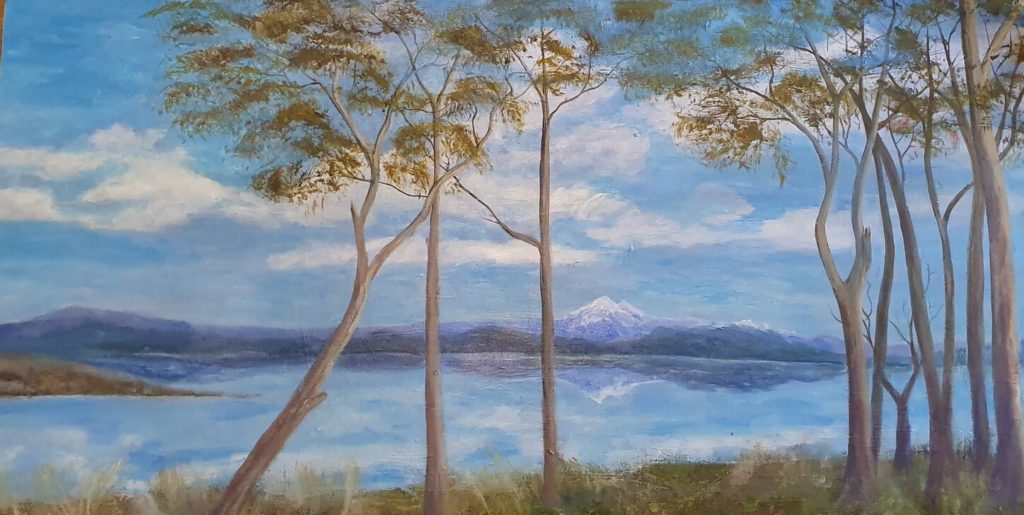 Ruth believes art is a wonderful way for the students to grow and share their awareness of their landscape, history and culture. She says that working to a theme deeply engaged the students in the project and they took real ownership of their work.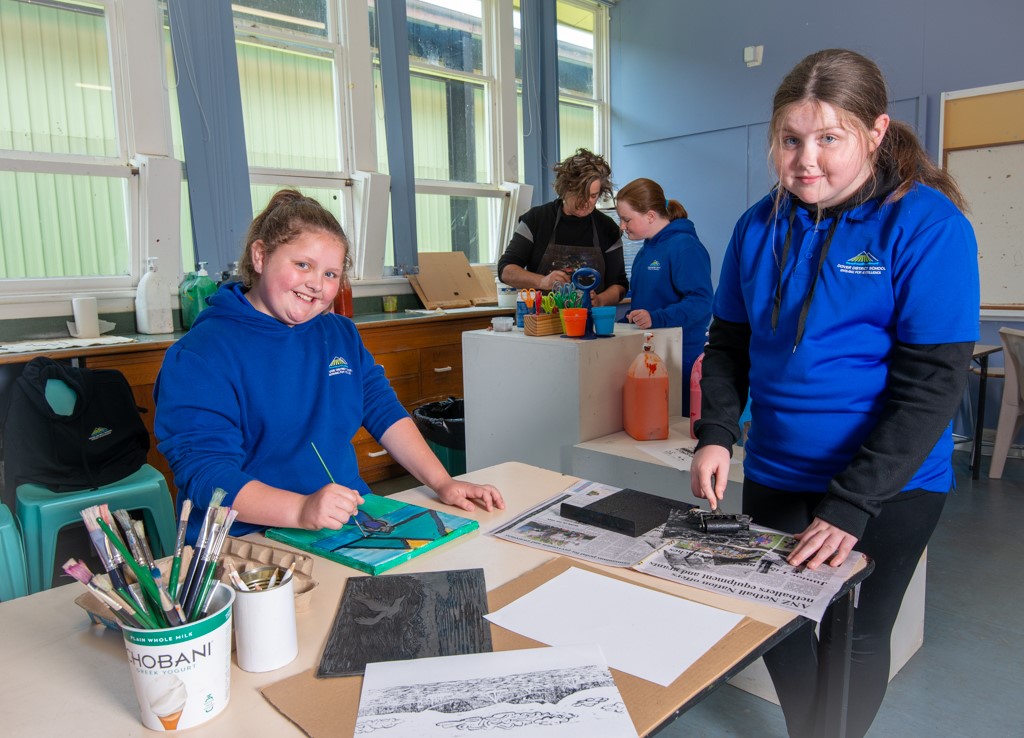 One hundred stories of Adamsons Peak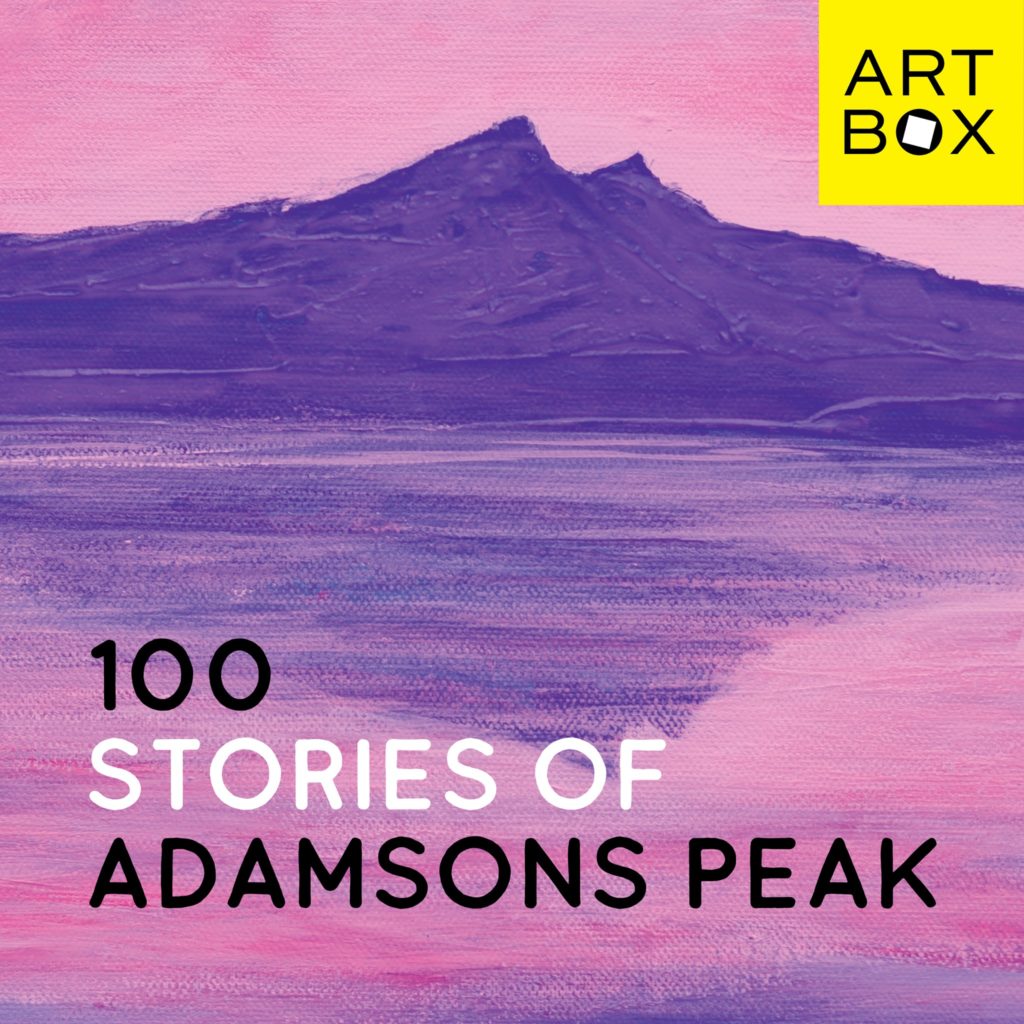 Ruth worked with the students to produce the various artworks through drawings, linocut and paint over a 16-week period. Ruth says that most of the students can see the mountain in their daily lives, so she encouraged them to bring their own memories and experiences of the mountain to their work. 'ONE HUNDRED STORIES OF ADAMSONS PEAK' combines the work of the Dover students, photographer Kristie Knight and Ruth herself. It creates a memorable tribute to the Huon Valley's extraordinary natural landmark, Adamsons Peak.
Exhibition Opening
The 100 Stories of Adamsons Peak exhibition was launched on Friday 11th December at which teacher, Sue Hall made a speech which gives insight into the special relationship the community has with the mountain.
It gives me great pleasure to congratulate Ruth, Kristie and our students from Dover District School on bringing together a fantastic exhibition.
When I began writing this short piece, I began by referring to Adamson's Peak as 'it'. It is just a mountain, after all. But it did not sit well with me.
Adamson's Peak has overlooked this amazing landscape for millennia. She has been a landmark for the indigenous peoples of the region, a point of reference for sailors, a challenge for bushwalkers and a sentinel for our town. Ever present, she stands proudly cloaked in rays of sunshine, hunkers down shrouded in mist, glowing with golden sunsets, or shouldering the rains and storms into the valleys below.
Adamson's is an enigma. While her twin peaks are instantly recognisable from afar, it is not until you get to know her, up close and personal, that she reveals her creeks and rivers, rainforests, rocky outcrops and the disappearing plateau.
Without her presence, the landscape would be an entirely different one. The myriad of habitats she protects, the hidden karst system she holds in her heart and the microclimate she sustains are key to the intricacies and wonders of the Far South. Our home.
Blazoned across the heart of our students, this mountain has more of an impact on our lives than we consciously register. She belongs to us and is of us. She is part of who we are and why we live where we do.
When Ruth first came to us with the idea of an artist-in-residence for the school, we were excited for the challenges and opportunities that would be thrown in our path. The year began full of promise, but was soon severely thwarted and disjointed, shaken and disrupted. Through the tumult, our mountain continued to watch over us and it did not take long for her to make her mark in our thoughts and subconsciousness. 100 stories, and many more, were imagined.
And so now, as she has done for eternities, she watches. And she remembers what always was, and always will be.
It gives me great pleasure to acknowledge her presence and her impact, through this wonderful exhibition and the talented artists who have entered into a personal relationship with our mountain.
Sue Hall, Advanced Skills Teacher and Support Teacher Dover District School.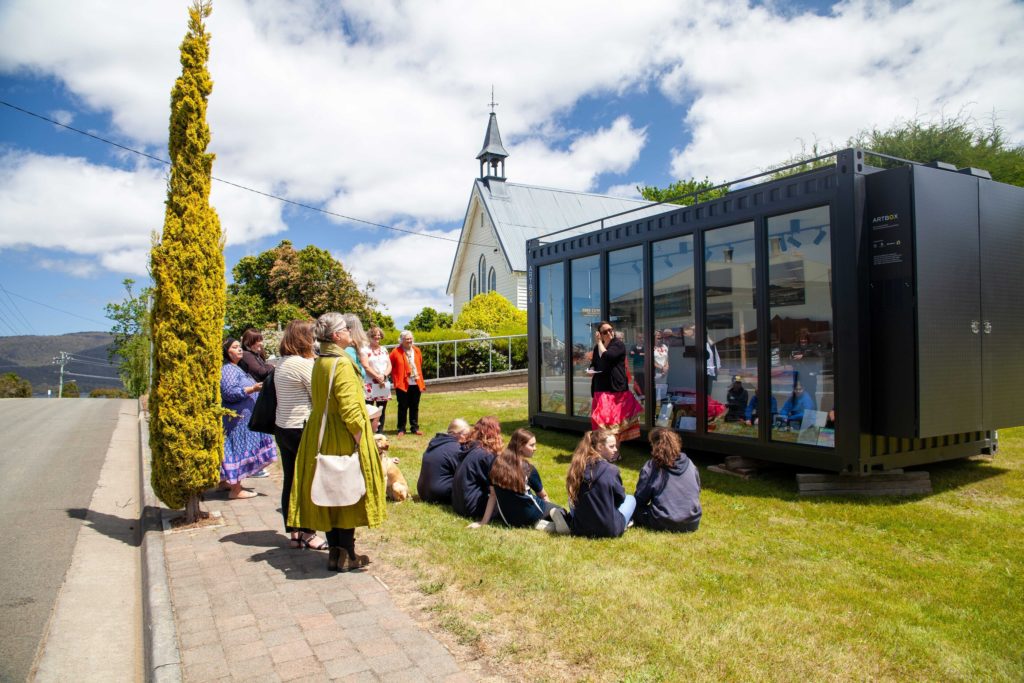 Where can you see the ARTBOX Exhibition?
The artworks will be exhibited for the community to enjoy at the Art Box in Dover from 11th December through to 27th January 2021.
The Art Box is a mobile exhibition space funded through a grant from the Tasmania Community Fund awarded to the dedicated Huon Valley Council Community Development team.
The exhibition was assembled by Ruth Lindsell, artist in residence at Dover District School, students from Dover District School, and local guest photographer Kristie Knight.
You will find ARTBOX situated on the Huon Highway in Dover adjacent to the Cenotaph.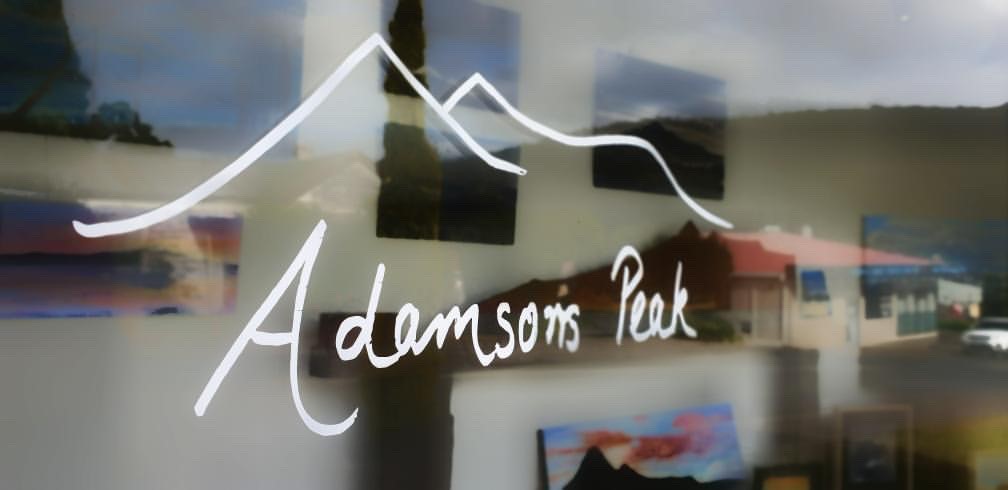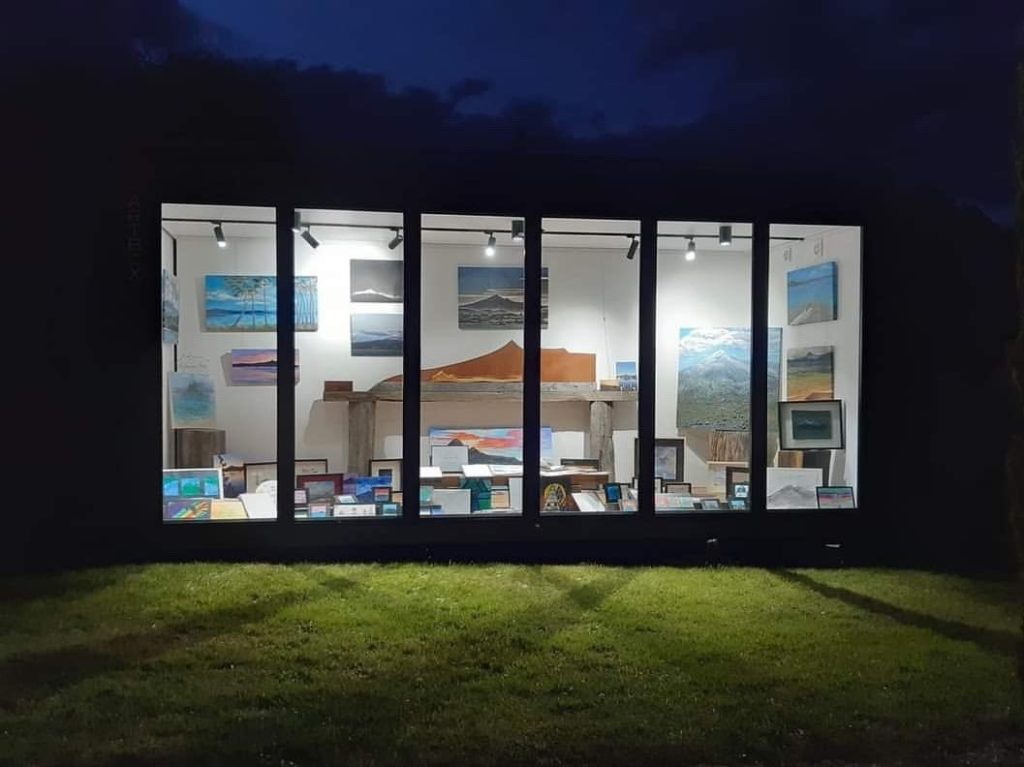 Follow Ruth Lindsell on Instagram @Ripplesartfarm and Kristie Knight on @krillknight