If you live in the south of Tasmania, the Huon Valley and the Far South are easily accessible for day trips. But if you live further afield – or if you're keen to take more time to enjoy the sights and sounds of the valley – there are plenty of options for overnight stays.
As a parent myself, I know how important it is to find family-friendly accommodation. There's nothing worse than walking on eggshells in an upmarket hotel, worrying that your toddler is going to have a past-their-bedtime meltdown. When you're travelling with kids, what you want is plenty of space, lots of activities nearby, and comfortable décor that says family rather than fancy.
Whatever your budget, the Huon Valley has overnight offerings that tick all those boxes.
The valley is especially good for kid-friendly campsites, and one of the best is Huon Valley Caravan Park. With sites available for caravans, motorhomes and good old-fashioned canvas tents, HVCP is one of those places that always tops the list when I ask friends for recommendations. Just 1.5kms from Huonville, the park is a working farm situated on the junction of Mountain River and Huon River – and a quick look at their online reviews will tell you all you need to know. Kitchen and shower facilities are all top-notch, the surroundings are beautiful, and there's even an opportunity to feed Tassie Devils each afternoon!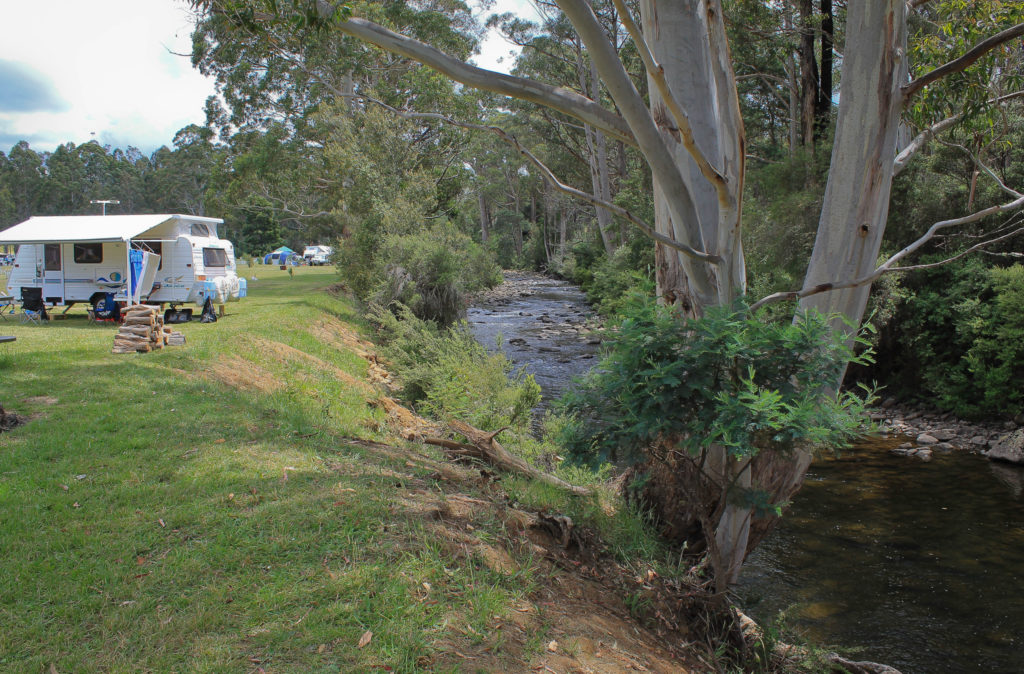 Other great campsites that are worth checking out for a family stay include River's Edge Wilderness Camping at Lonnavale which is great for fishing, cycling, and outdoor ball games; Cygnet Caravan Park, where you'll have great fun spotting platypus in the creek; and Huon Bush Retreats, where campervan and tent sites are tucked into beautiful private nooks in the forest reserve. Two-bedroom family cabins are also available.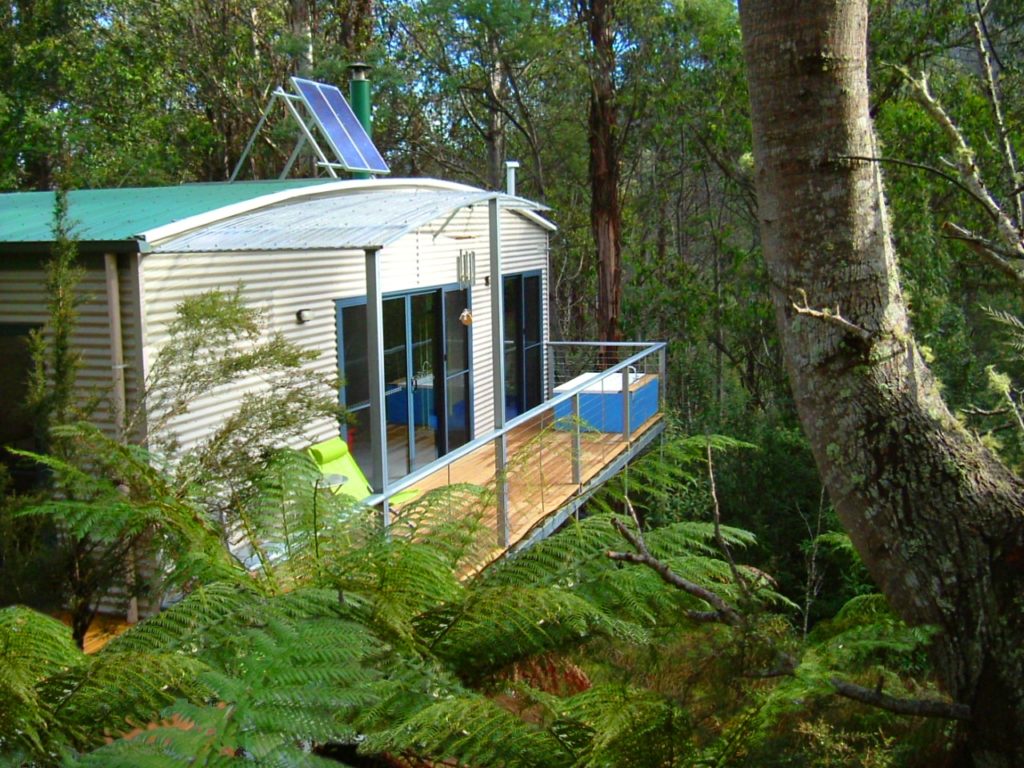 If your family is comfortable with more basic amenities, and you've got all the necessary kit, there are some beautiful wild camping options in the Huon Valley. It's hard to imagine a prettier spot to pitch your tent than Recherche Bay and the camp sites around here are all free – although if you cross over the bridge to Cockle Creek, National Park Fees apply.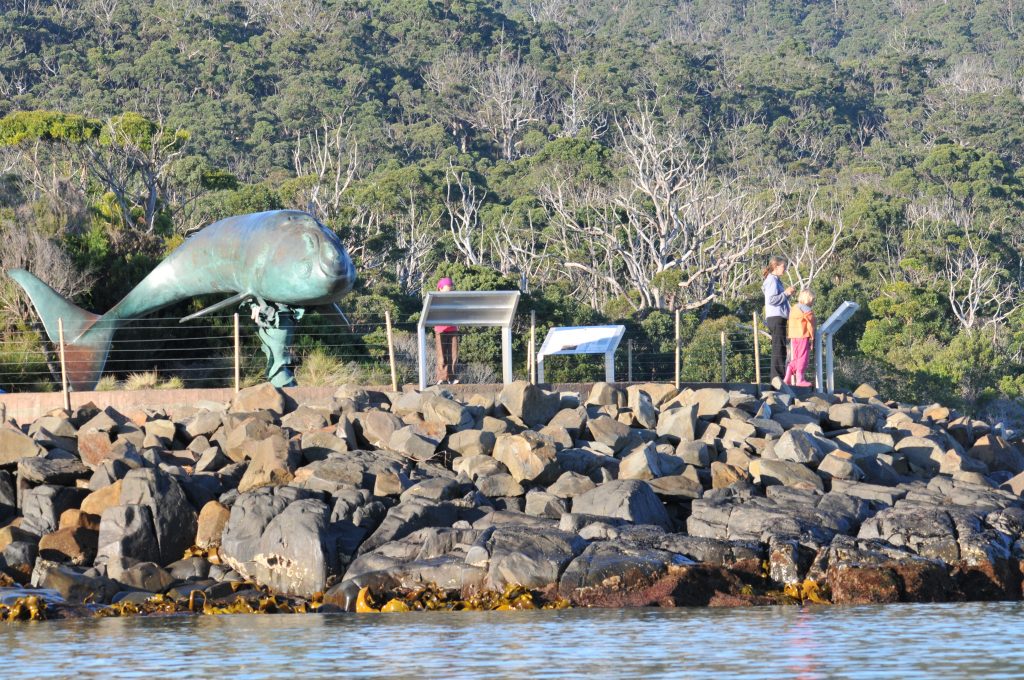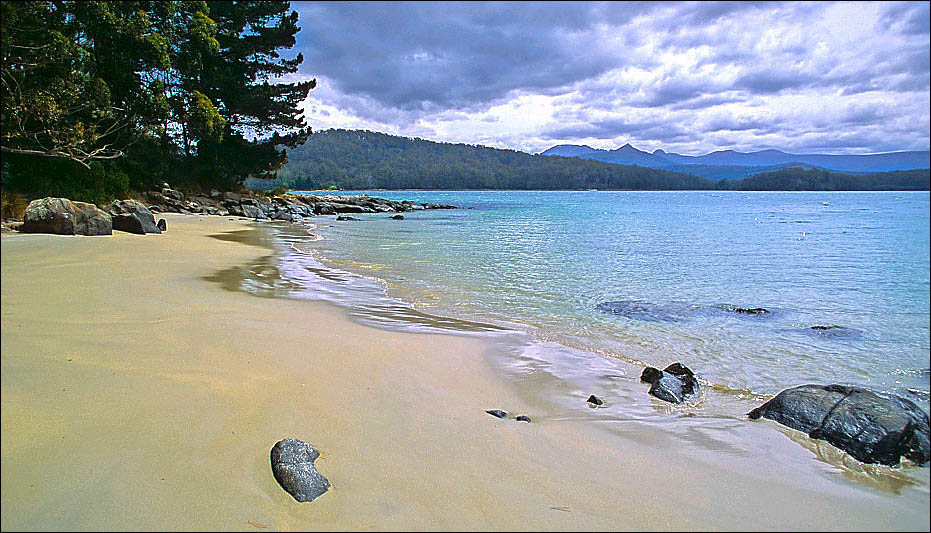 If camping isn't really your thing, but you still want to get up close and personal with nature, a family-friendly farmstay might be the way to go. The kids will still have the opportunity to spend plenty of time outdoors, but you'll have the advantage of a warm and comfortable bed at the end of the day.
Eden Farmstay at Cygnet offers the chance to immerse yourself in farm life, and get friendly with the animals. There are chooks, cows, goats, sheep, pigs and alpacas on the farm, as well as an abundance of native animals who roam the orchards after dark. Depending on the season, hosts Jo and Matt also invite you to pick your own fruit and veggies.
Kymmik Cottage in Geeveston is a very popular choice for families, and perfectly placed for exploring the Hartz Mountains and far south. It's a two-bedroom cottage, with absolutely beautiful views, and a whole menagerie of animals (including a miniature donkey!) who can't wait to meet you. Hosts Kym and Kim are always keen to welcome kids who want to join in with the farm activities each afternoon.
Another possibility is Farmstay House at Highland Getaway – a working farm that breeds gorgeous Highland Cattle. Every stay includes a farm tour in a 6 seater ATV, and even an invitation to help the coos brush the tangles out of their shaggy coats!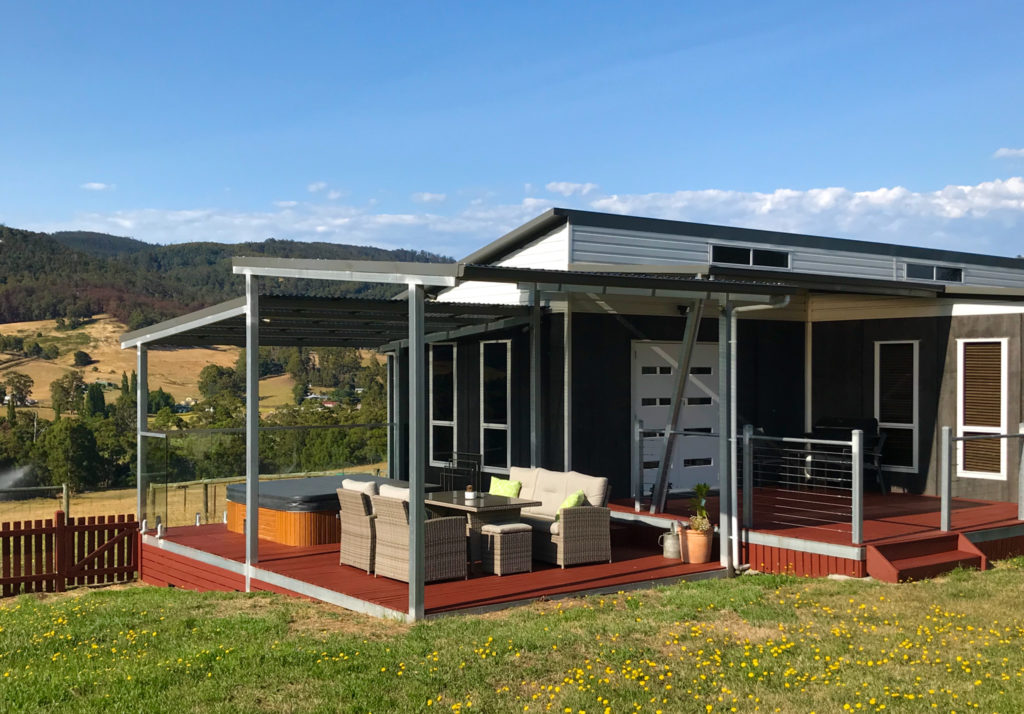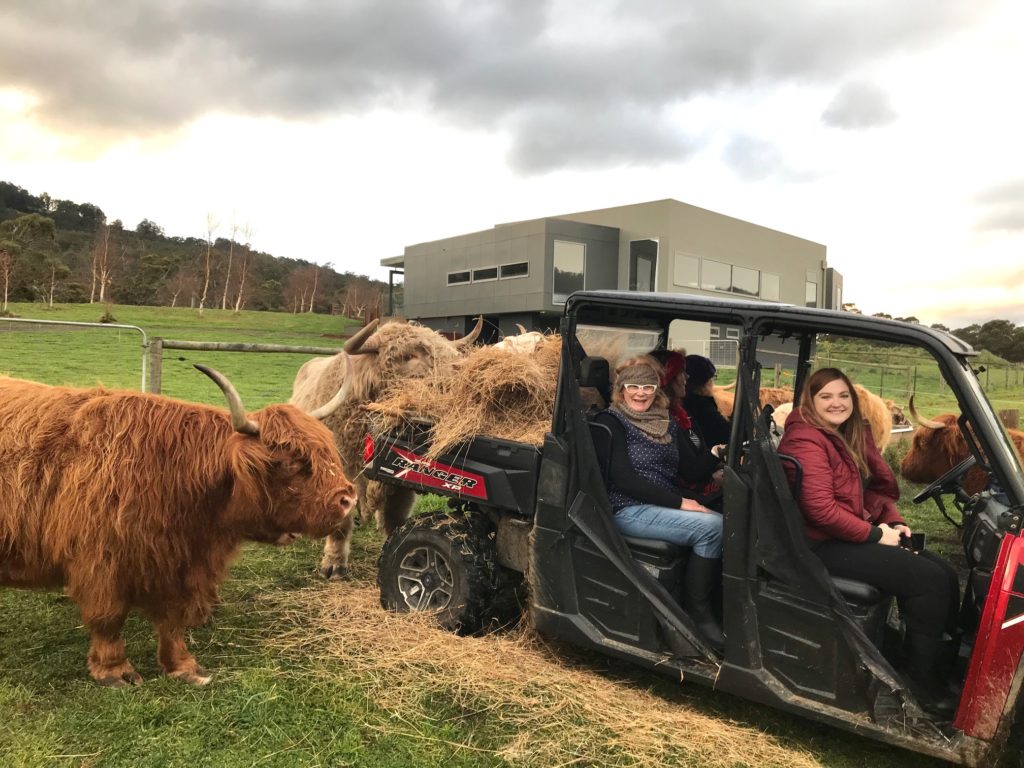 When it comes to self-catering accommodation in the Huon Valley, families of all sizes are spoiled for choice. It might be best to start by deciding if you want to be riverside, beachside, or tucked in the forest, and narrowing down your search from there.
Huon Country Cottage in Castle Forbes Bay is a three-bedroom cottage currently undergoing renovation, and it sounds like it's going to be stunning when it reopens to guests in mid-December. Keep an eye on the website for bookings opening if you want to be one of the first through the door.
Three Beaches at Eggs and Bacon Bay is another brilliant place for families to stay – just moments away from Eggs and Bacon Bay, Mickeys Beach and Randall's Bay Beach. The house is full of thoughtful touches to make your holiday with kids easier – from a fully enclosed yard with sandpit and toys, to a selection of books, DVDs and games, children's dinnerware and beach essentials – owner Cherie has thought of it all.
Larger families should check out the River Run Lodge, which sleeps up to 10. It's in a beautiful private location, surrounded by peppermint gums and with glimpses of the nearby Esperance River. There are also a good number of properties for larger families listed through Essentially Tas – a brilliant locally owned company who showcase a wide range of accommodation throughout the Huon Valley and Far South.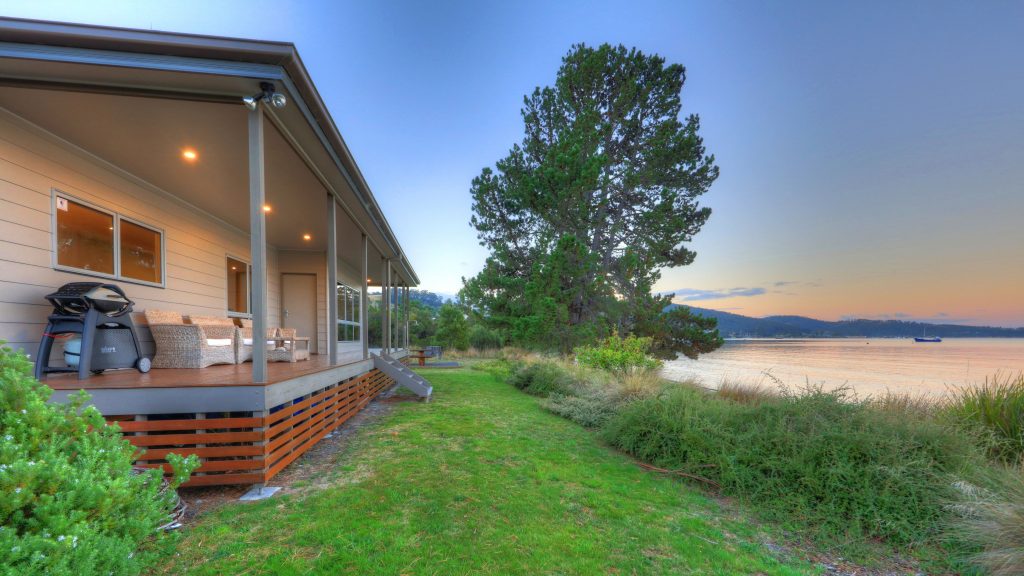 Finally, if you're looking for catered hotel accommodation in the Huon Valley, there are family rooms available at the Kermandie Hotel in Port Huon – a great base if you're keen to explore the Valley in all directions. This is a truly gorgeous spot, with lovely river views, and very friendly staff.