The Huon Valley has long been a popular day trip option from Hobart. After-all, just a 30 minute drive south of the city and you'll be at the source of some of the finest food and freshest ingredients in the country.
Apple growers, craft cider makers, boutique winemakers, salmon producers, and other homegrown produce means even many locals make the drive just for lunch.
But this is a region defined by more than just its food excellence, and if you're visiting the State, the traditional day trip from Hobart won't even come close to doing the region justice.
Because on top of the apple cider, salmon sushi, and mouthwatering apple pie (trust me, you'll order two servings), the Huon Valley also serves up incredible natural beauty, and a huge range of adventure.
And they serve it to you on a platter!
The Huon Valley is full of beaches, caves, thermal springs, and is the gateway to the southern forests and World Heritage Wilderness Walks. You can explore by jet boat, hang glider, foot, or car, and if you're hungry inbetween, fuel up on produce from local roadside stalls.
With so many things to do, the Huon Valley is not a day trip destination. It's worthy of far more time. We recommend at least four to five days for exploring the region.
Day 1: Grab some apple pie and cider, explore the Huon River and check into a Holiday Home
Stop at an Apple Shed for Lunch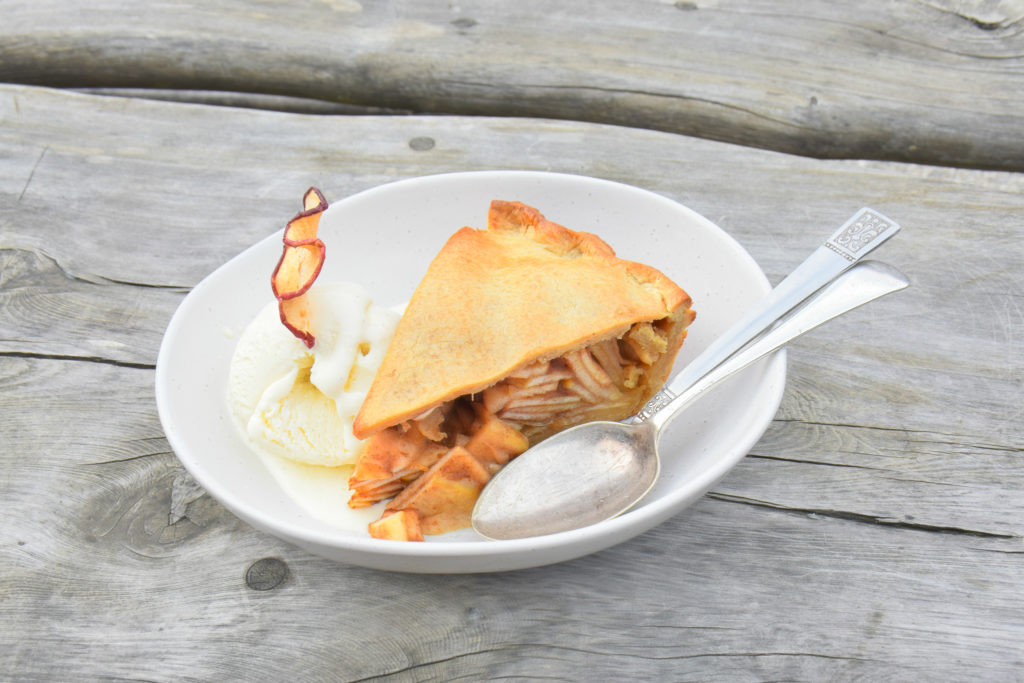 The best way to start any Huon Valley itinerary is with a stop at Willie Smith's Apple Shed for lunch.
This is a ciderhouse, distillery, cafe (order the home-cooked apple pie!) and apple museum in a 1942 apple packing shed, 35 minutes south of Hobart. It's the perfect first 'taste' of the Huon Valley as it's right on the highway, and you have to drive past!
It's also a working farm; four generations of apple farmers have tended this orchard since Willie Smith planted the first apple tree in 1888. The Smith family believes in making things the traditional way, and take pride in organic growing; they still pick from the first planted tree to this day.
Fun Fact: The Huon Valley is an apple-growing region that exports apples all over the globe, and it's from here Tasmania has earned the title of the 'Apple Isle'.
The Apple Shed is a large rustic barn surrounded by green pastures and old wooden outbuildings, and there's both indoor and outdoor seating. Inside is a modern restaurant which showcases the best of southern Tasmanian produce, and on Sundays they feature live music.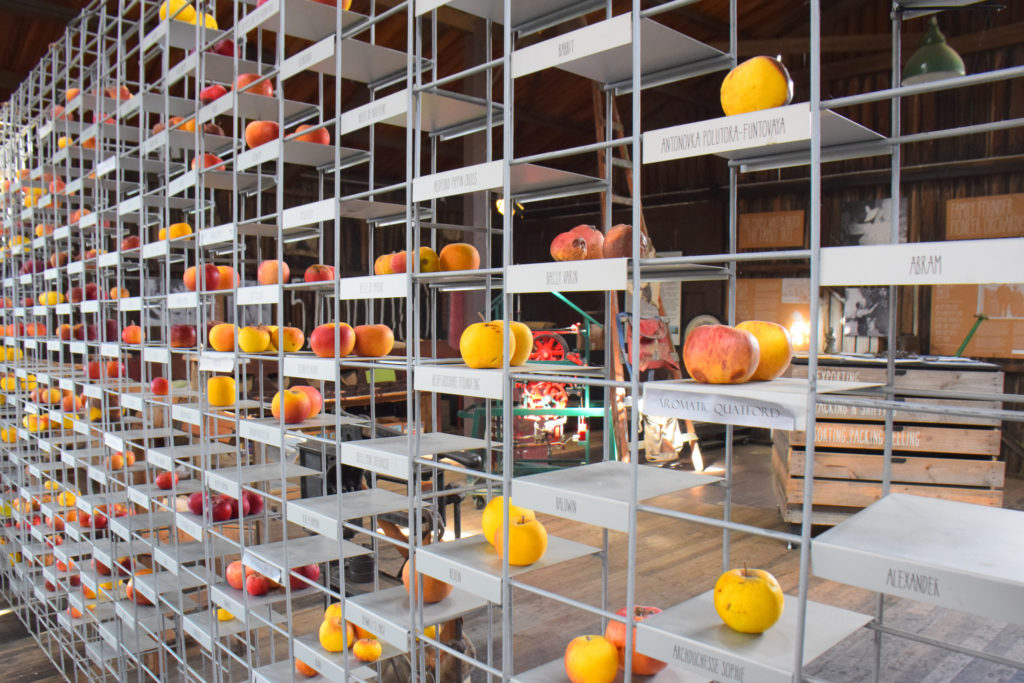 Order the best apple cider in Australia (that's not just my opinion – they cleaned up at the Australian Cider Awards), and if you're interested in the process, you can additionally take one of their distillery tours.
They produce an aged apple brandy from a copper alembic Charentais still (the only one in Australia), and their apples are juiced, fermented and bottled on the farm, right onsite (orchard to bottle if you will!).
Tours take you through the entire process from orchard, to cider, to still, to cask, to bottle, to your glass (it of course includes a tasting!).
Then discover the history of apple farming through their apple museum; a self-guided tour takes around 20 minutes and costs a gold coin donation.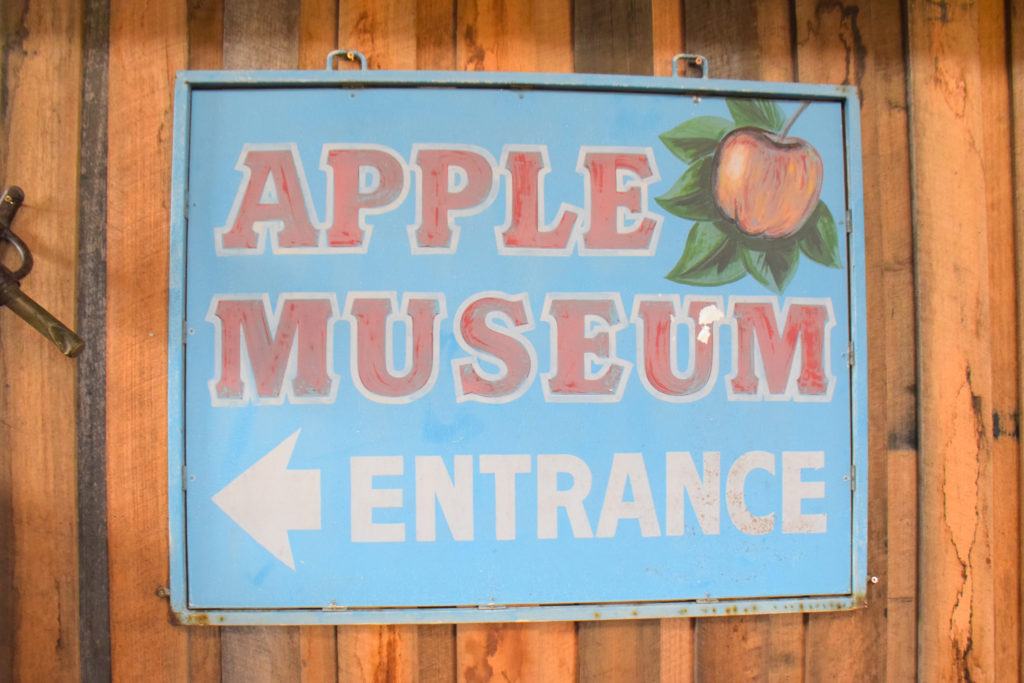 White Water Jet Boating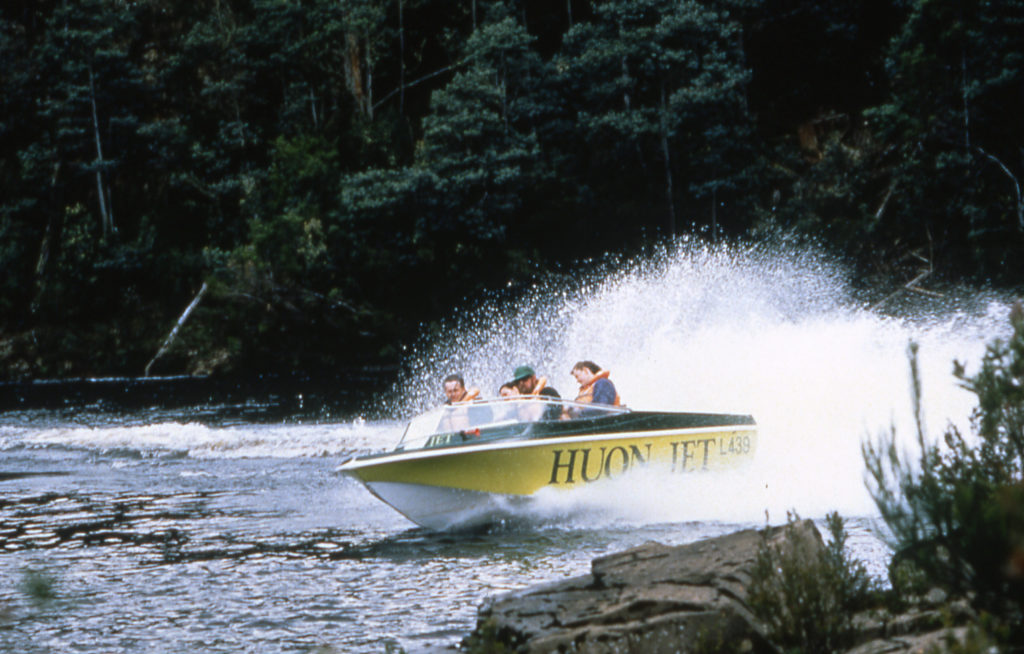 Now that you're well fed, one of the most exciting ways to discover the Huon River is by jet boating. This is the only white water rapids jet boat ride in Australia, and is a high speed and exhilarating ride along 12 km of the Huon River.
Over 35 minutes you'll race along the riverbank, weaving in and out of the forest canopy, over exciting rapids and through 360 degree spins. Adding some contrast to the experience, you'll also spend some tranquil time drifting.
The skippers are locals who have an intimate knowledge of the Huon River and its history – the river has historically been the lifeblood of the region, rich in fish and marine life, flowing for 20 km before it broadens to join the sea.
The riverscape of the Huon constantly changing, and this tour is a fantastic opportunity to gain a glimpse of the rugged beauty and wild rivers of Tasmania's wilderness west coast.
Yes, you'll be screaming from the adrenaline of the white water rapids, though you'll also be mesmerized by the mirror-like reflections of the forests in the river surface. Keep an eye out for platypus, sea eagles, and dolphins.
Planning tip: Huon Jet is 7 minutes from Willie Smith Apple Shed. We have written this guide of things to do in a strategic order which you can put straight into an itinerary.
Tours leave from their Huon Visitor Centre jetty, where you can also grab a coffee or bite to eat at the Boatshed Café. The cafe overlooks the river, and is a great place for anyone in your group to enjoy the views should they not be up for the adventure.
You will get wet (from spray) on this experience (though waterproof ponchos are provided). Bring a waterproof jacket, warm clothing (and potentially clothes to change into after), and keep electronics in waterproof casing.
Check Into a Holiday Home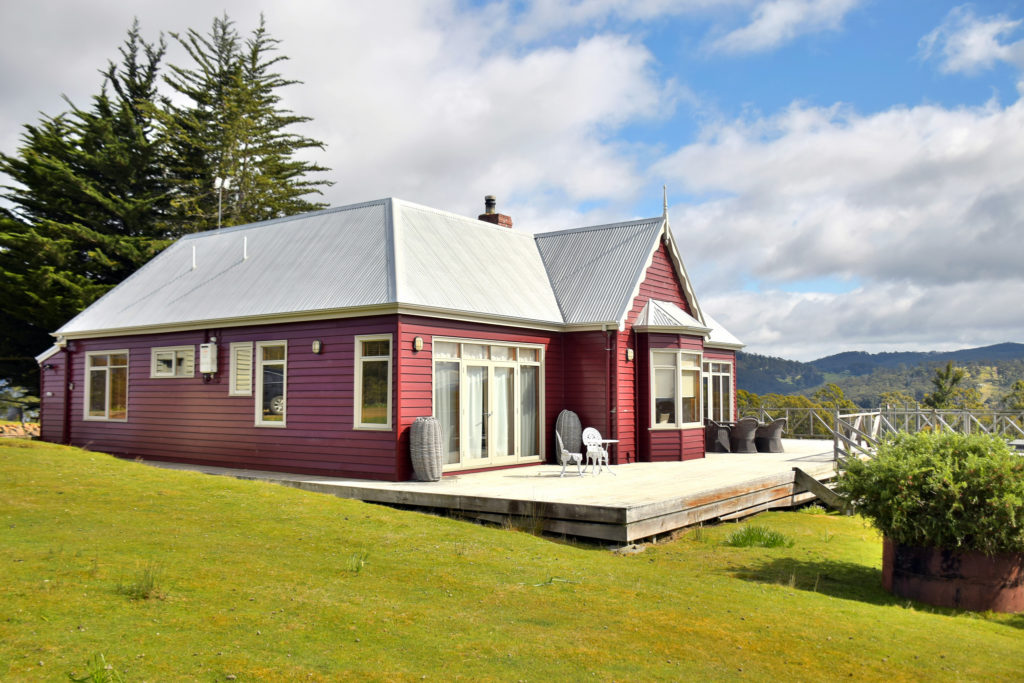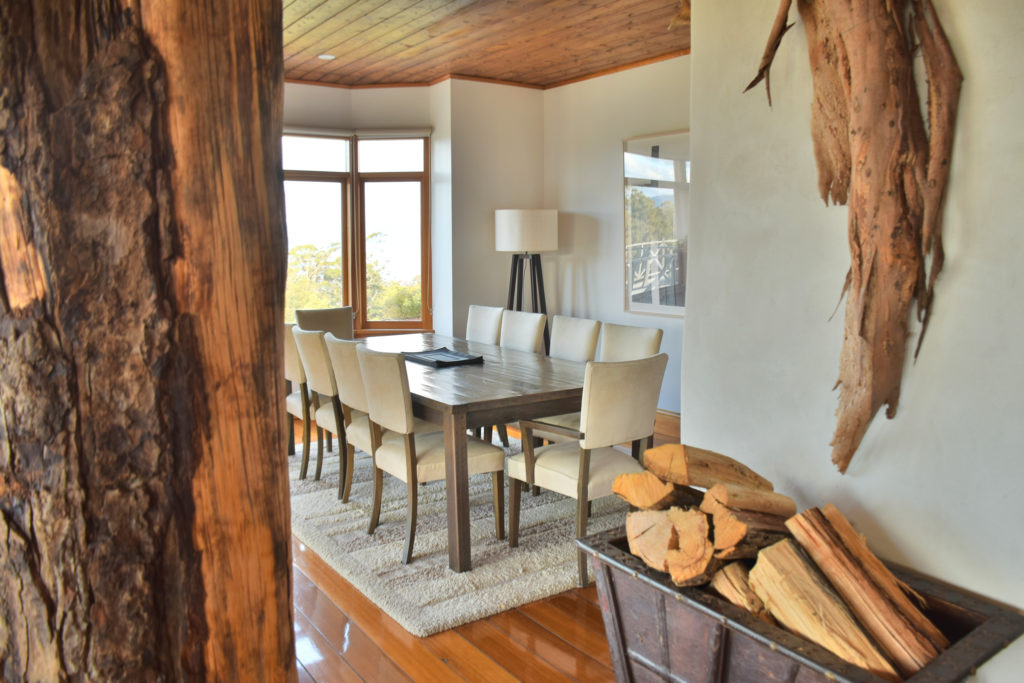 The Huon Valley is defined by a culture of holiday homes; you won't find high-rise cookie-cutter hotels here; it's authentic living in seaside towns, from cosy waterfront studios, to beach-side bungalows, and locally owned villas in forested surrounds.
Accommodation in the Huon Valley is an experience in itself, so by the late afternoon of Day 1, check-in and keep the rest of the evening free for relaxing at the property. Watch the sunset as you stoke up the wood fire, spend the evening under the stars in a jacuzzi.
Essentially Tas is a collection of unique and handpicked luxury accommodation in Southern Tasmania; we spent two nights at the stunning Cape House Dover; a three bedroom turn of the century, fully renovated farmhouse, on 250 acres of private wilderness with views stretching over to Bruny Island.
Planning tip: You could base yourself in one location for 4 nights, or split your time into two 2-night stays (use Dover for two nights as a base for the far south, and then Cygnet for North Eastern Huon).
Worth highlighting (if you can get a booking!) is Villa Talia which is among the most premier luxury accommodation in Tasmania, and listed by Australian Traveller Magazine as one of the 100 Great Australian Holiday Homes.
A deluxe boutique Holiday House on a private eight-acre property, you'll check-in to complimentary bubbles and a Tasmanian cheese platter on arrival, with panoramic views over the Hartz Mountains to the south, and water views of the Huon River.
An equally fabulous option for nights 3 & 4 in the ultra modern, sleek Cygnet Retreat (photo gallery below), a spacious 3 bedroom, 2 bathroom holiday home perched on a hill overlooking the rolling hills of Cygnet (think open plan living, chic furnishings, and a private 5 person hot tub).
Day 2: Hike to Australia's Southernmost Point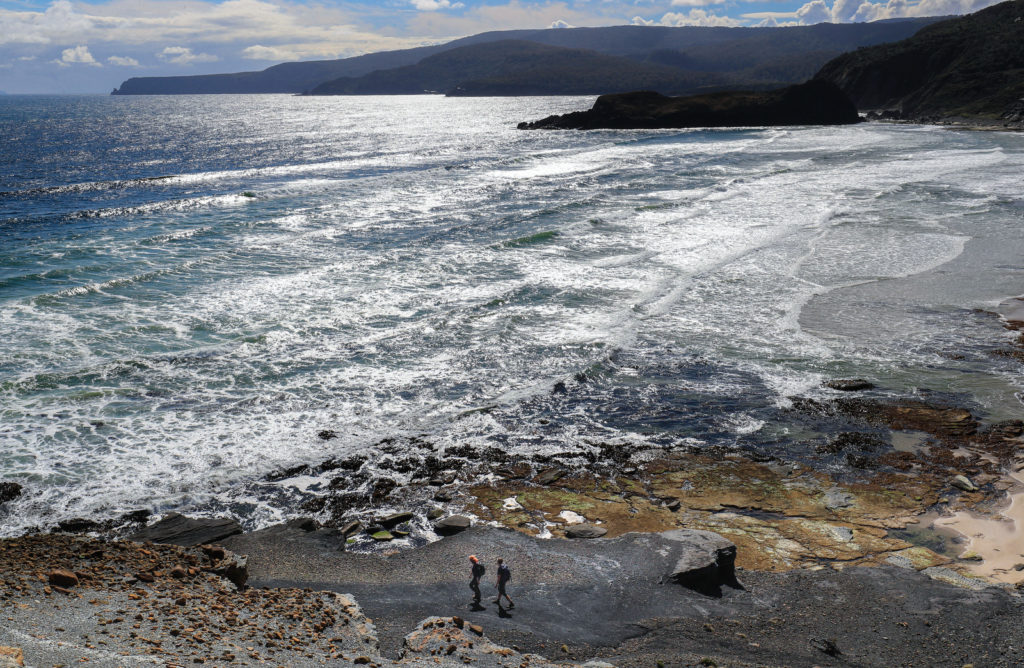 If you're following our itinerary and based yourself in Dover, you're uniquely positioned to take the South Cape Bay Trail, and hike to the southernmost point in Australia.
This is a 4 hours return (15.4km) short walk within the Southwest National Park. It starts at Cockle Creek, which is an hour drive from Dover, and this is a fantastic opportunity to experience a taste of the wild south, without doing a multi-day walk.
Planning tip: It's best to fill your car with gas in Dover, but the last petrol station you'll have access to is in Southport (plan accordingly). ​You won't miss the trailhead; there are no roads past the carpark at Cockle Creek heading south or west.
Cockle Creek Road is the southern-most ​road in Australia, and even if you just want to drive to the trailhead and not necessarily walk the South Cape Bay Trail, you'll still get that feeling of wild ruggedness and isolation.
Taking the trail, you'll walk through lush forest, woodlands and marshlands before the tack opens up onto the cliff above South Cape Bay (it'll be windy, so make sure you pack accordingly). You'll see the wildness of the Southern Ocean first hand, and its untamed beauty.
This is a Grade 3 walk which means it requires some bushwalking experience (and common sense); there are short steep sections, rough surfaces, and unprotected cliff edges. But this is the safest and easiest section of the more hazardous South Coast Track.
If it's safe enough to walk down to the beach there's a staircase at the far side of the cliff, and you can take the steps and walk along the sand as far as Lion Rock (it looks like a resting Lion).
There are no lifeguards here so you swim at your own risk.
Day 3: Largest Dolomite Cave in Australia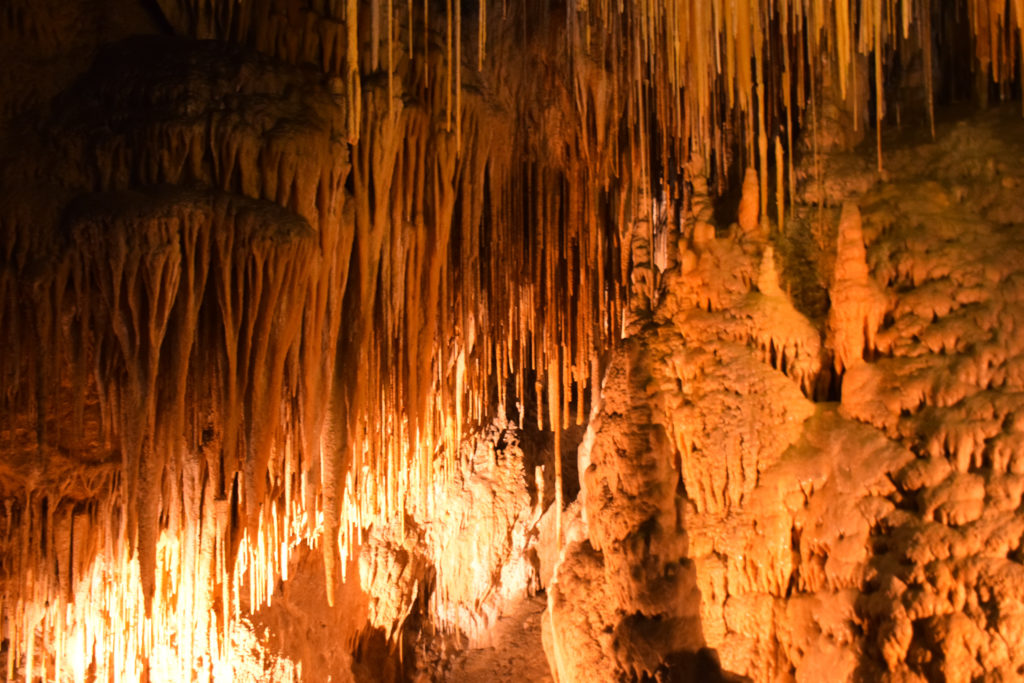 A short 30 min drive from Dover is Hastings Caves State Reserve, and while there are a variety of experiences on offer here, from forest walks to thermal spring pools and picnic tables, the highlight is touring Newdegate Cave.
Newdegate Cave is the largest cave in Australia formed form dolomite (rather than limestone), and one of the largest in the Southern Hemisphere. It was discovered in 1917 by timber workers cutting trees near the entrance.
Its chambers began to form tens of millions of years ago, and guided tours lead you deep into its depths. It's both impressive and mind boggling exploring the chambers and getting up close to its unique formations.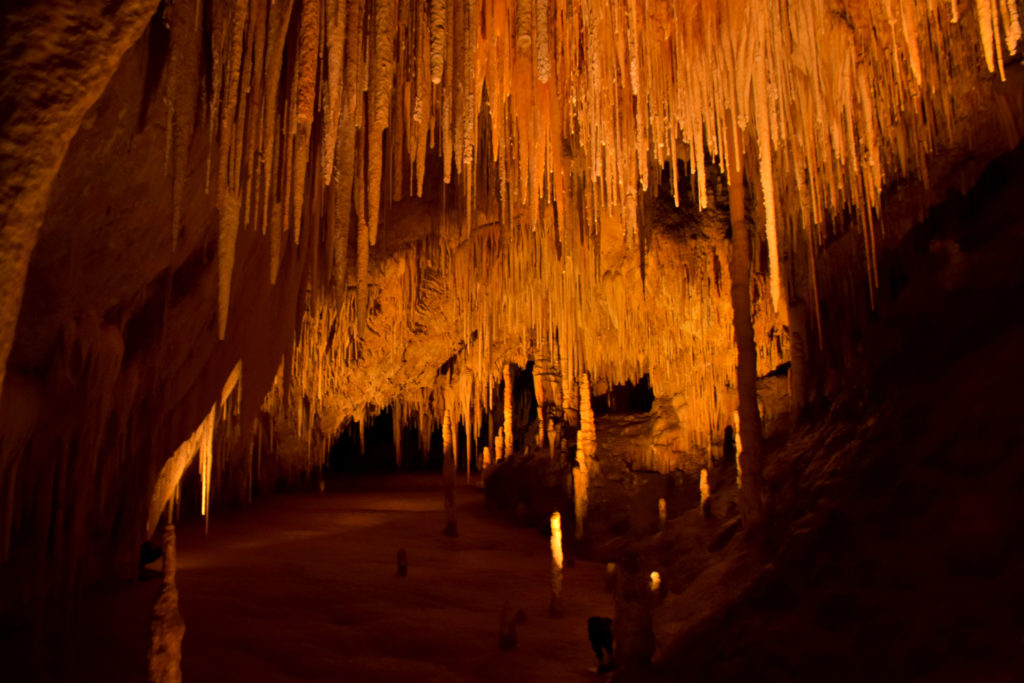 Tours go for 45 minutes, and the park guides are both friendly and highly knowledgable of the geology, history, fauna, and unique features of the cave.
Tours are popular, so it's well worth booking in advance (phone the Visitor Centre on 6298 3209 to make a booking). You'll need to arrive and check-in at the visitor centre at least 30-45 minutes before your tour, and then it's a further 5 km drive to the cave.
There's a shop with snacks and lunch items at the visitors center, and after your tour you can spend time floating in the thermal pools. Check the Tas Parks & Wildlife Service website for admission prices and tour times.
Relax in Australia's Southermost Town

Once you're finished at Hastings Caves, swing by Southport, which is Australia's southernmost town.
17 minutes from Hastings, Southport was once Tasmania's second largest town, and in the 1800's was a dynamic convict station, whaling station, timber town, and international port which exported timber to Europe.
Today though it's a beautiful sleepy seaside town, known for its fishing, and beautiful white sand beaches.
It's a small local community full of permanent residents and shack owners (my childhood was defined by holidays to our shack in Southport). Spend time walking the pretty beaches like Roaring Beach and Lady Bay.
Pro tip: If you're traveling during winter (September is the best), Southport is also the perfect place to spot the Southern Lights. Track them with real-time maps via Aurora Forecast or by joining the Aurora Australis Tasmania Facebook group for real-time alerts.
Explore Cygnet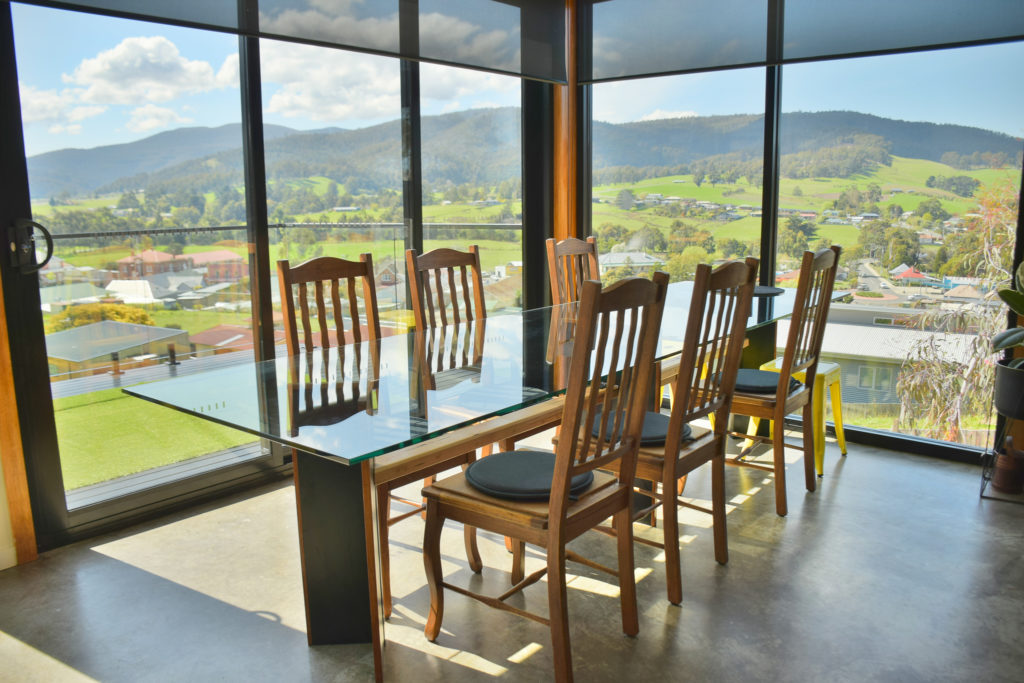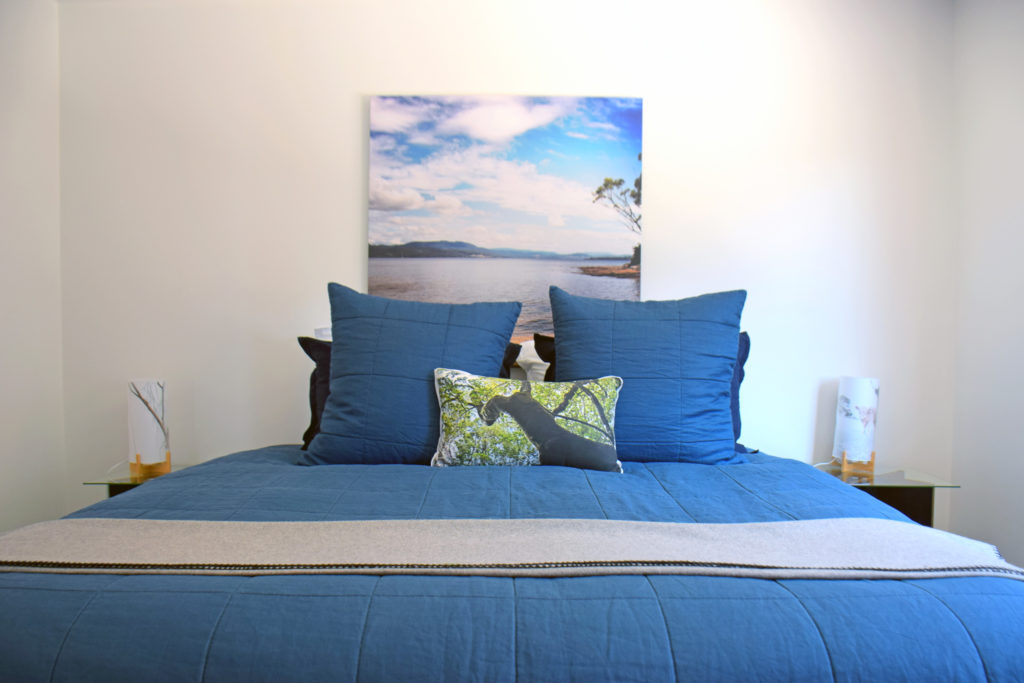 From Southport, it's an hour drive north to Cygnet, which is a small hamlet on the southern coast; a 'small alternative lifestyle town sandwiched right in between the D'Entrecasteaux Channel and the mighty Huon River'.
This is a great place to base yourself for the next two nights (we checked into Cygnet Retreat).
There are plenty of ways to spend your afternoon in Cygnet, though take some time to visit the craft shops, galleries and music studios within the town (stop at Lovett Gallery and the Cygnet Living History Museum).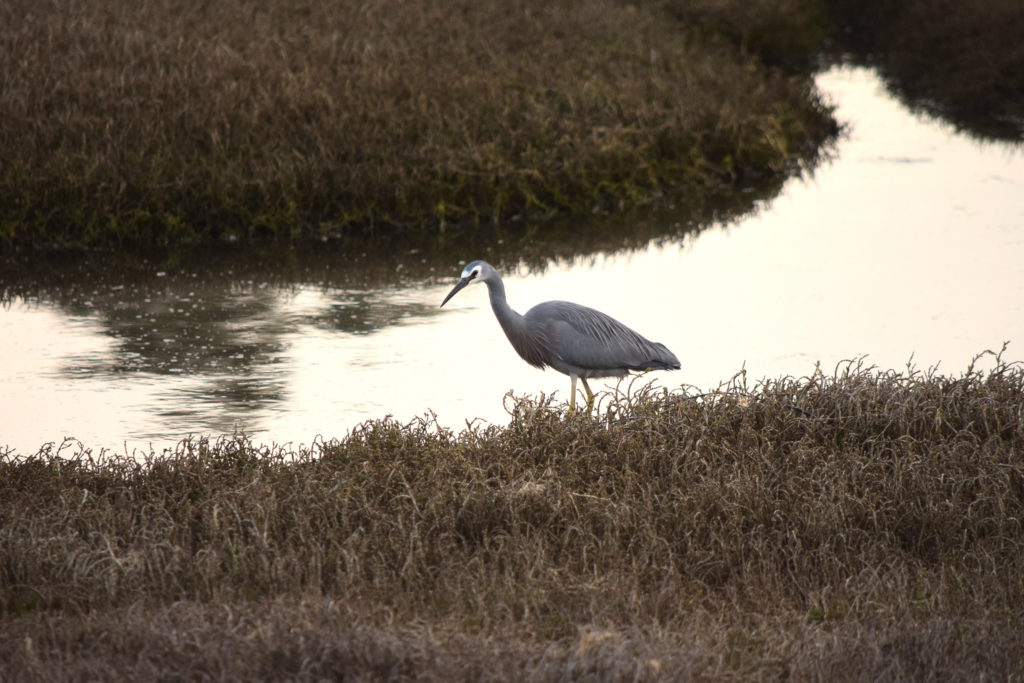 This is an apple, cherry and berry region, with plenty of orchards, though for a truly unique foodie experience, check out Huon Valley's Fat Pig Farm. This 70-acre farm hosts Friday Feasts that allow you taste paddock to plate meals while touring the farm between courses.
Day 4: Start With Eggs & Bacon
We're not talking about breakfast, but nearby Eggs and Bacon Bay Beach which is a 20-minute drive south of Cygnet Retreat. While you may make the drive just to snap a photo of the quirky name, you'll find many peaceful beaches.
Just a short distance from Eggs and Bacon Beach is Mickeys Beach in Randalls Bay Conservation Area (pictured below). Spend the morning enjoying the scenery and walking trails like the Echo Sugarloaf Walking Track.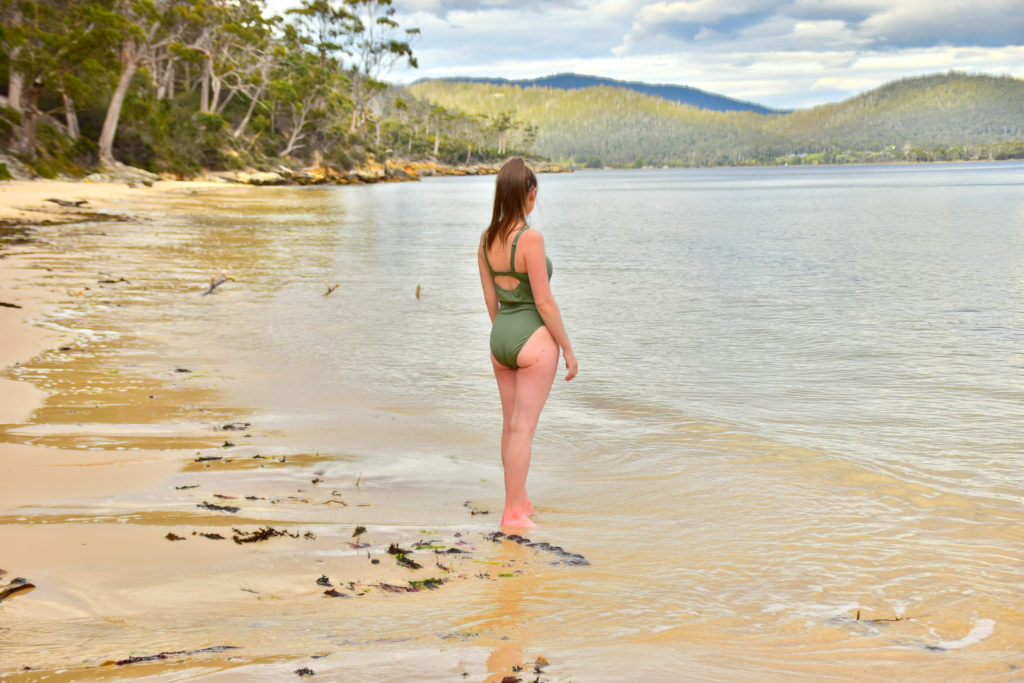 You'll have the chance to check out the coastal bushland which is home to seasonal swift parrots and sea eagles.
Snug Falls
A gorgeous high waterfall on Snug River, that drops into a narrow gorge, Snug Falls is a great short walk which takes you through a beautiful fern forest before you arrive at the falls. It's an easy one hour walk with a well signposted trail.
While Snug Falls is most impressive after rainfall, a number of waterways flow into the Snug River, so you can visit here year round and still find the waterfall flowing.
It's a 2.1 km walk (4 km return) which follows a steady descent, and can be quite slippery, so make sure you wear shoes with good grip. Native orchids tend to bloom during spring and summer.
The trailhead is off the unsealed Snug Falls Rd.
Day 5: Take a Tahune Adventure
Treetop Walk / Hang Gliding / River Rafting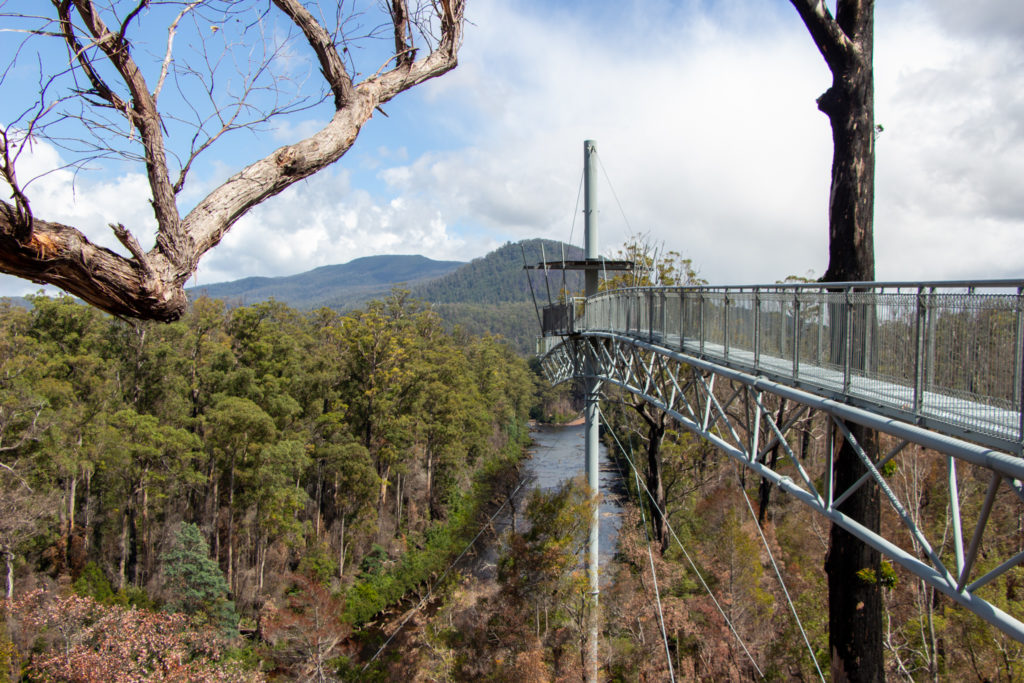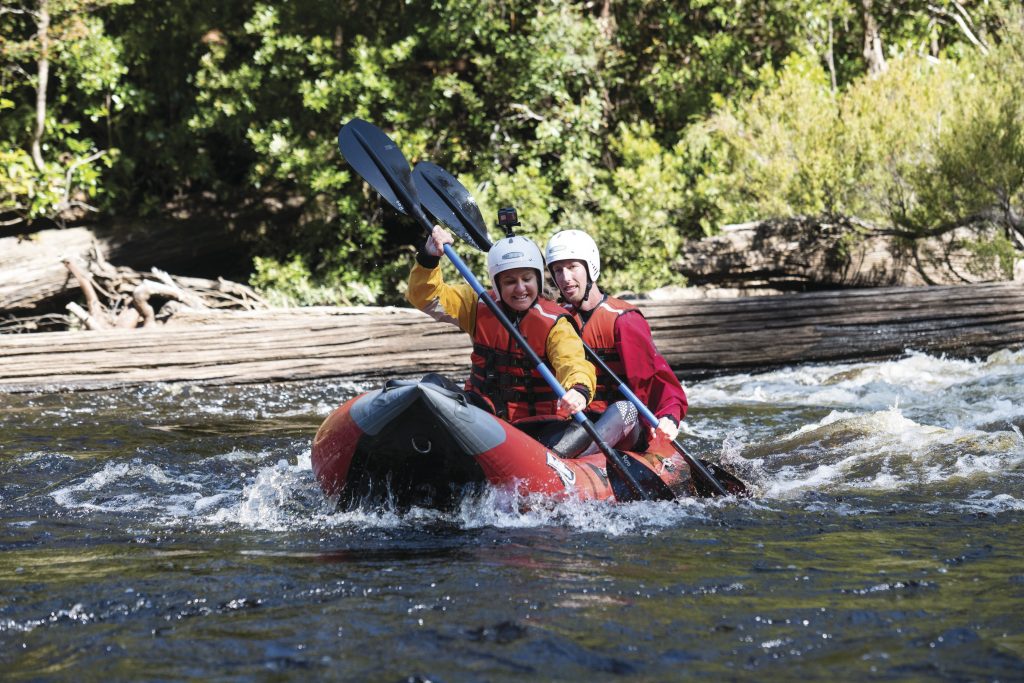 After checking out of Cygnet this morning, and before making your way back to Hobart, make the hour drive over to Tahune Adventures (currently open Saturday and Sunday, so if need be, move this to another day of your itinerary).
Tahune Adventures is a family run business by locals Melita and Ken, which allows you to experience the Tahune Forest either by the famous Airwalk, Eagle Hang Gliding, or by taking a rafting adventure on the river (or all three!).
The famous Tahune AirWalk is an elevated tree-top walk 30 metres above the forest floor, with the final cantilever section sitting 50 metres above the Huon River. It's a 50 minute walk that winds through the forest for 619 meters; you'll gradually ascend 104 steps.
Needless to say, the views of the Huon and Picton and beyond to the peaks of the World Heritage Area are spectacular, and there are plenty of stops along the way to pause, sit, and rest (keep an eye out for birdlife). This is a great photo spot.
Other walks you can take include the 1 hour Swinging Bridges Walk, a forest and riverside loop which incorporates two suspension bridges sitting 60 – 100 meters over the Huon and Picton rivers, and the Huon Pine Walk, which is a short 20 minute walk to get up close to the rare and beautiful Huon pines.
Eagle Hang Gliding is an absolute must if you enjoy adventure; a cable-controlled hang glider whisks you from the forest floor, 400 metres return across the Huon River, to a launching point 50 metres in the air. You then glide solo back to make a gentle landing.
You can also jump on a 4 hour River Rafting experience (or kayak), to raft through bouncy rapids and quiet stretches of the Picton river. This starts at 10 am and returns at 2 pm, and all equipment is provided for you.
Tickets for any of the Tahune Adventures can be purchased in advance via their website, or at the Visitors Center, where there's also a gift shop and cafe serving local Tasmanian produce (pair Tasmanian salmon and honey with Huon Valley's wonderful cool-climate wines and local ciders).
Line Up for Tasmania's Best Sushi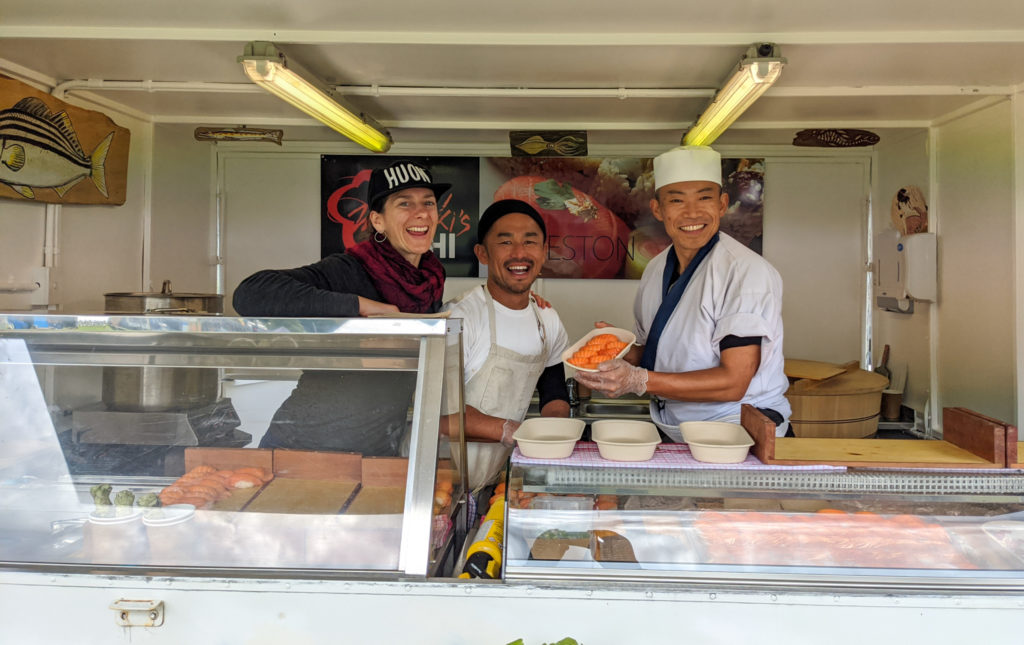 To get to and from Tahune adventures, you have to drive through Geeveston. And on Fridays, Saturdays and Sundays from 12 pm (people start queuing up before 11), you can get the best sushi in the Southern Hemisphere.
Sushi Chef Masaaki Koyama moved to the Huon Valley from Japan when he met a Tasmanian English teacher in his native Osaka. He brought with him 30 years of training, and has a cult following – even Rick Stein has visited!
In the process of moving his restaurant into the town's former Anglican church, until then you can visit his van at 17 Arve Road, Geeeveston.
He stays open until he's sold out (you can pre-order via www.masaaki.com.au).
Drive Back to Hobart
As you can see, there's no way you would fit all of the above excitement into a single day trip from Hobart. To fully experience the Huon Valley you definitely need at least 4-5 days.
For more information on the Huon Valley, visit www.huonvalleytas.com.
This is a comprehensive travel guide by Huon Valley Council with tips from locals on their favourite walks, places to eat, what to do, artists, makers, growers and producers, as well as stories from the Valley.
Read the story on Mapping Megan