Campo de Flori is a boutique farm and professional pottery studio in Glen Huon, the Huon Valley. The artisan producers Lisa Britzman and her husband David Peck grow saffron, lavender, and olives. They have a cellar door and farm gate shop which is open on weekends between 10am and 3pm, or weekdays by appointment.
Lisa also has a pottery studio on the farm where she creates bespoke hand decorated pieces, tableware for restaurants. She also regularly holds pottery making workshops.
Lavender Products
There are 1500 lavender bushes at the Campo de Flori Farm which include a mix of four different species, two of which are culinary lavenders. Their culinary lavender which is used to make tea has received a gold medal at the Royal Hobart Fine Food Awards.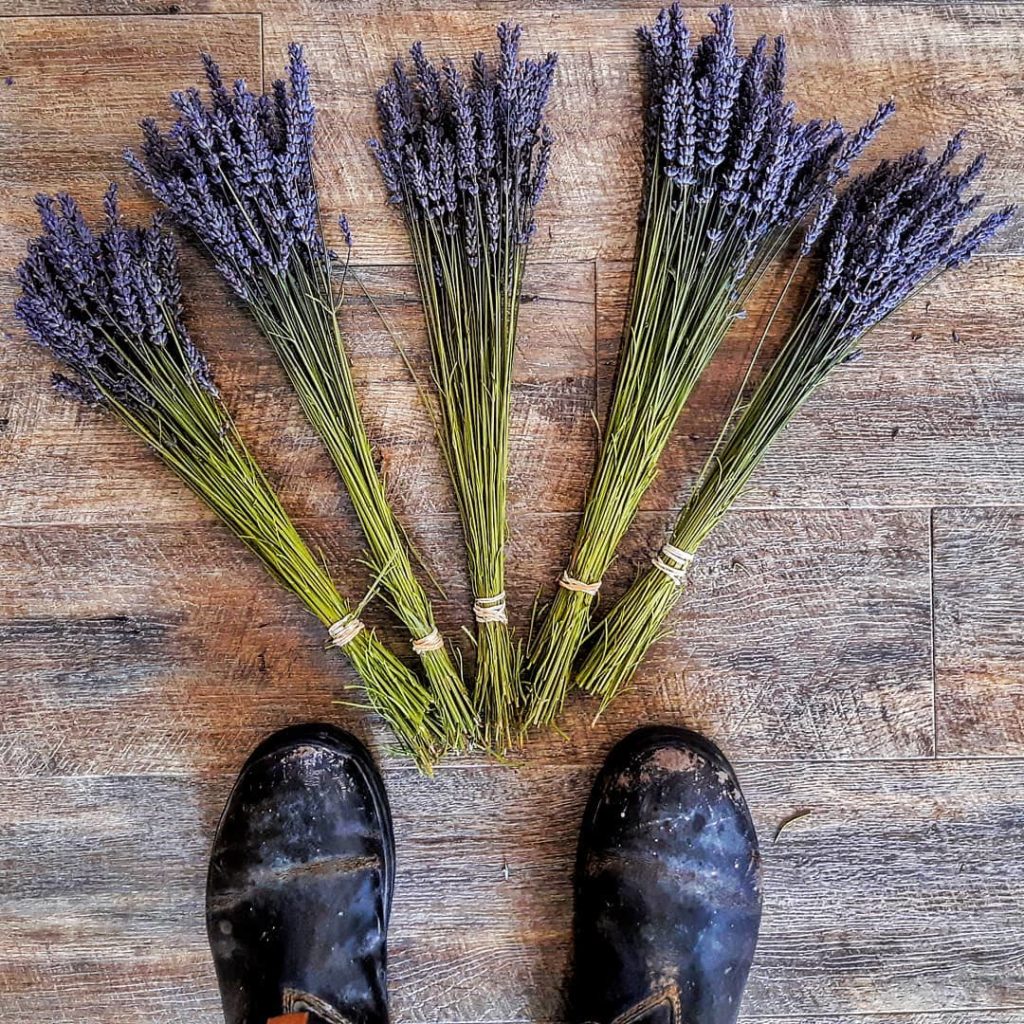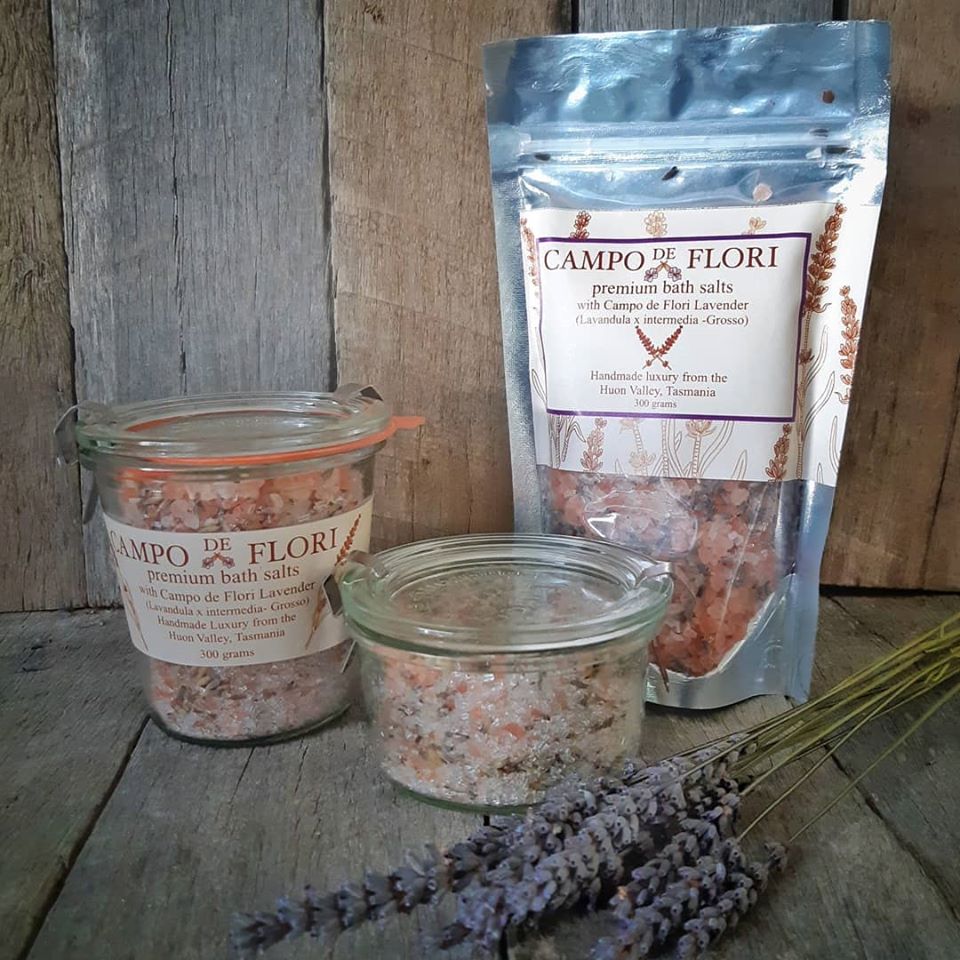 Olives
Nine varieties of olives are grown on the farm which are used to make Campo de Flori Ultra Premium Extra Virgin Olive Oil.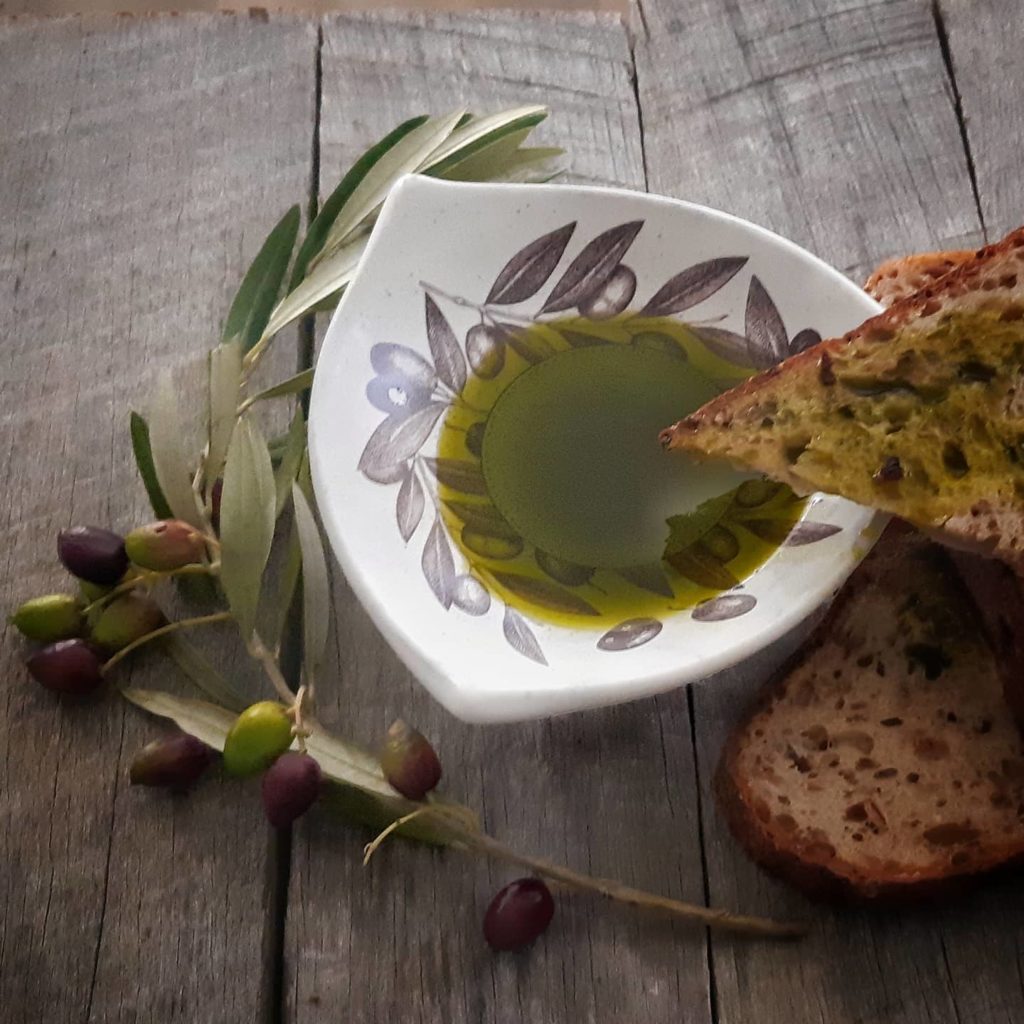 Honey
Lisa keeps several beehives on the campo de flori farm that forage on the farms, lavender, olives and wild flowers" the hives are producing honey that is only for sale at the campo de flori farm gate. Lisa also makes beautiful products from the bounty of the bees including beeswax candles and beeswax wraps. In January 2023 Lisa was part of two world records for Women in Bee Keeping being featured in a documentary at the Cairns film festival in Italy.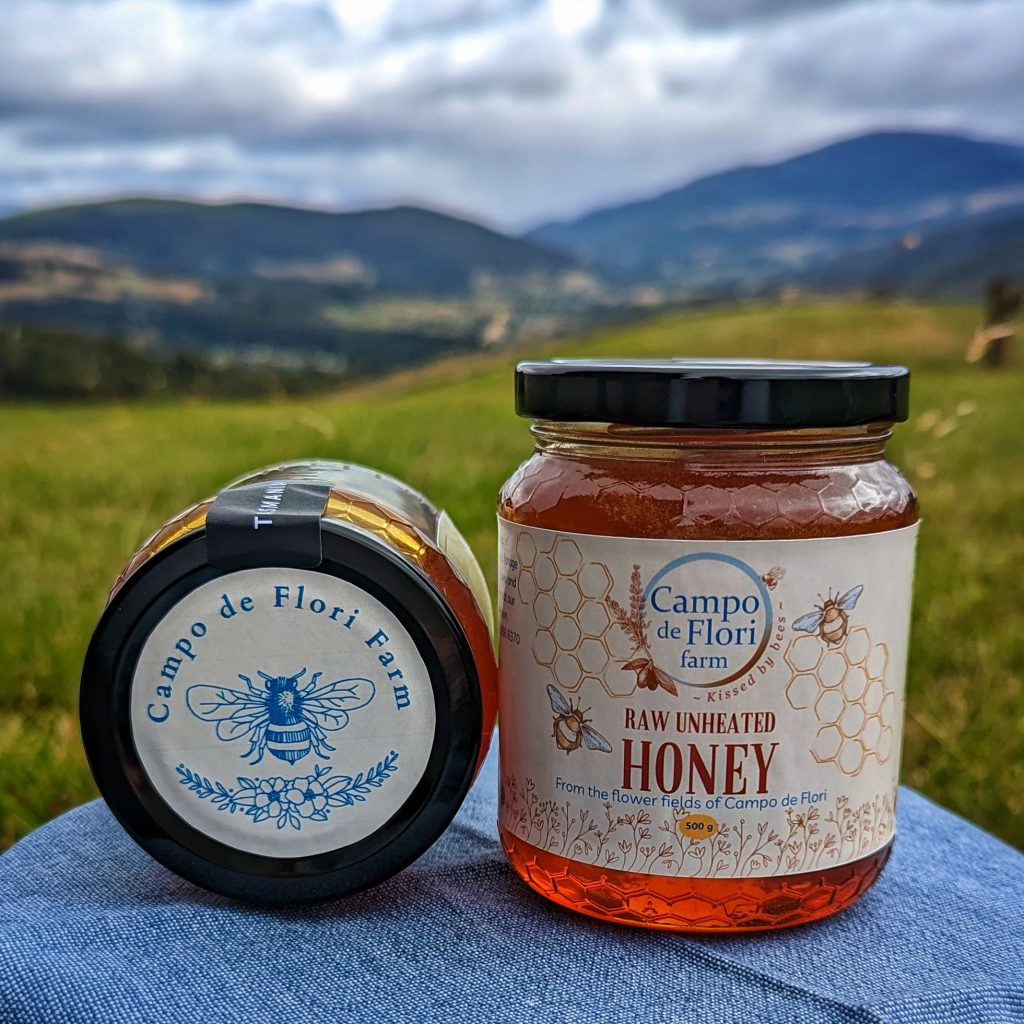 Pottery
Lisa Britzman's biggest passion is her pottery. Her happiest place is in her studio covered in clay. Lisa's pottery can be found in her online shop and in some of Tasmanians finest galleries and in mainland galleries.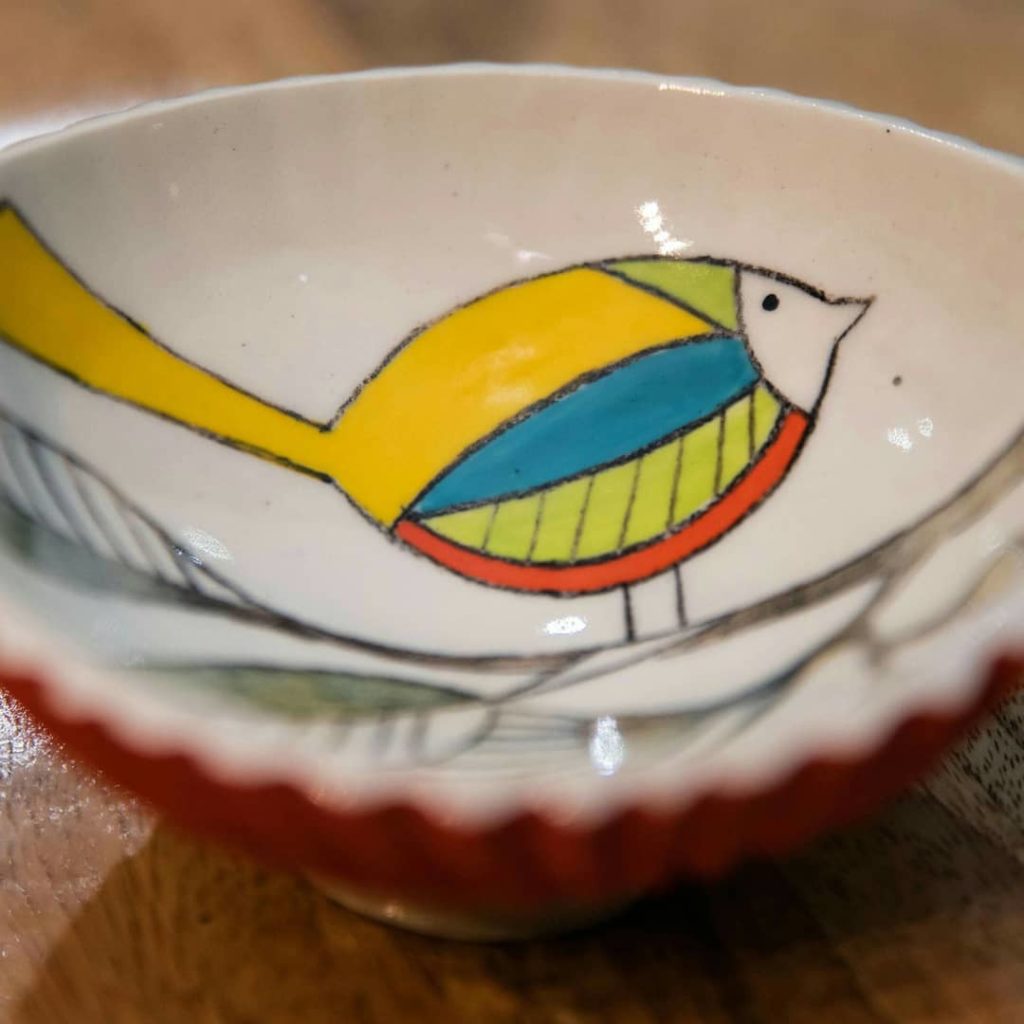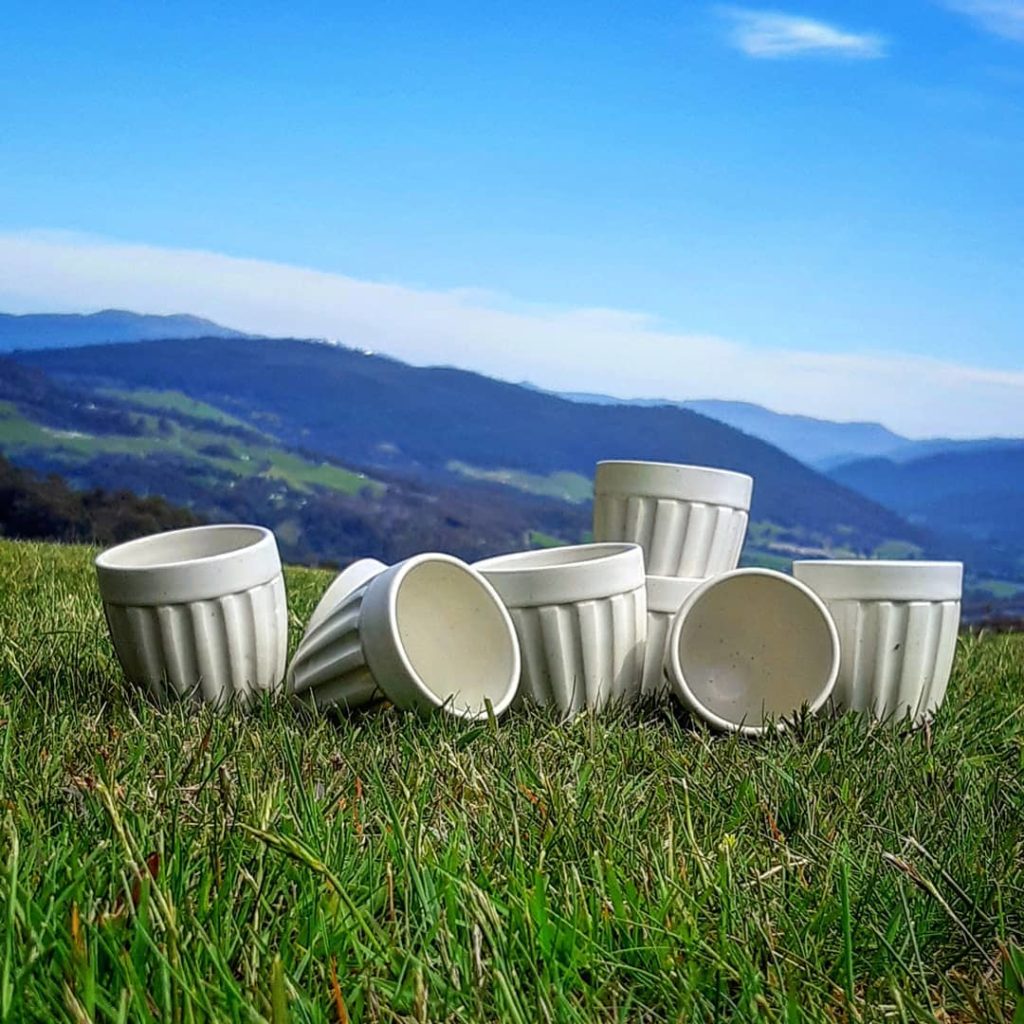 Lisa Britzman's Story
Lisa grew up in Iowa, spending time with her grandparents who were farmers. Always having an interest in nature and the arts she obtained degrees in Geology, Fine Arts and Interior Architecture. Lisa worked as an Environmental Scientist for 15 years before switching to work in the Green Building Industry.
Pottery has always been part of Lisa's life. She has been an accomplished potter for 40 plus years, teaching ceramics in Seattle before sailing to Australia with her husband and continuing teaching in Brisbane.
Lisa and David bought a property in Glen Huon, Tasmania in 2011 and designed and created their beautiful property, Campo de Flori, meaning 'Field of flowers'. They have used sustinable biological farming practices to rejuvenate the previously neglected land and they both obtained certification from NTS in biological farming.
They of course had many trials and tribulations along the way, having lived in a tent for 9 months while building their home and battling wildlife and issues with crop distribution.
The couple are now very excited to have developed some strong agriculture products and producing range of popular ceramic tableware sold in galleries, as tableware for restaurants. Lisa is also very excited to be able to offer private tuition and workshops for those interested in becoming potters themselves.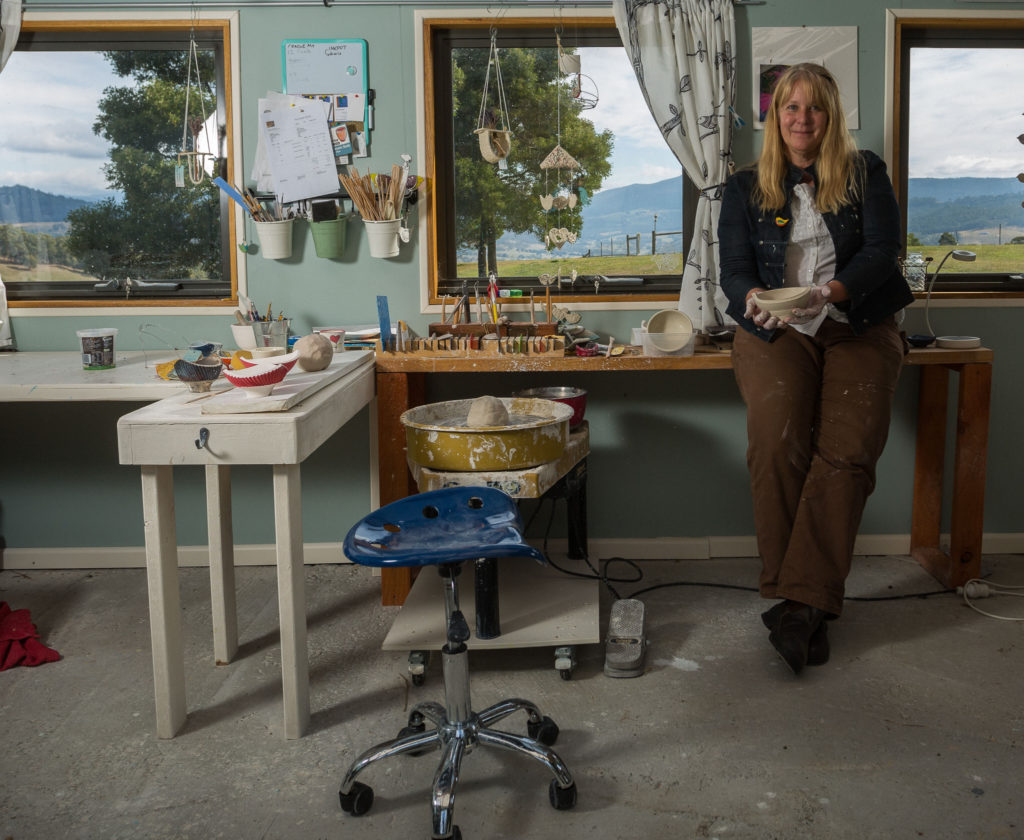 Contact
For more information on Campo de Flori visit their website www.campodeflori.com
All Campo de Flori products can be purchased online at their esty shop.
For the most up to date information on Campo de Flori you can follow them on Facebook or Instagram.
Read the following Tasmanian Tuxedo's blog about Lisa Britzmans story.