Blessed with clean air, rich alluvial soil, chilled foggy winters and long hours of summer sunshine, Tasmania's idyllic Huon Valley is a fruit-growing heaven. And only the very finest fruit finds its way into Pagan Cider.
Pagan Cider is a blend of old and new — traditional craft, paired with modern innovation. They start with the best nature has to offer, then use state-of-the-art cidermaking technology to capture the natural flavour and aroma of quality fruit in their truly modern premium ciders.
They use the tastiest fruit, lovingly grown in the Huon Valley by orchardists with generations of experience, using earth-friendly farming practices. Whole crisp juicy apples and pears and seasonal fruits such as plump cherries, fragrant quince and lush blueberries are pressed with care, then artfully transformed into special tipples of rare sparkle, clarity and balance.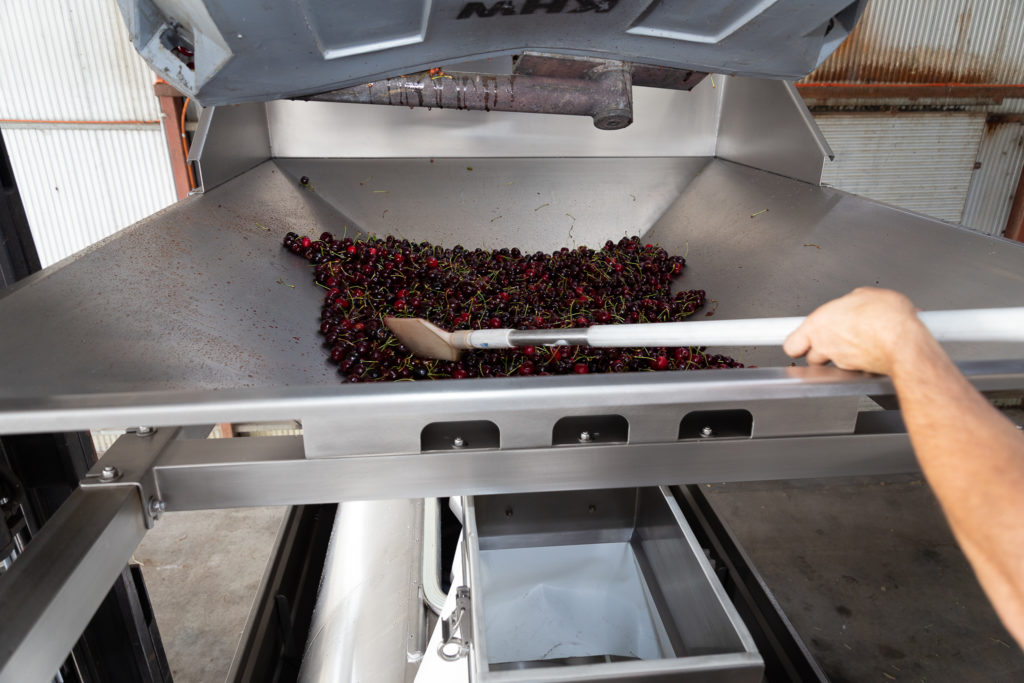 Pagan Cider uses only real whole fruit. As you would expect. However, many mass-market ciders contain no fruit at all — at heart, they are simply alcoholic fizzy cordials, flavoured with fruit juice concentrate (often imported), distinguished by their cloying sweetness and 'chemical' aftertaste.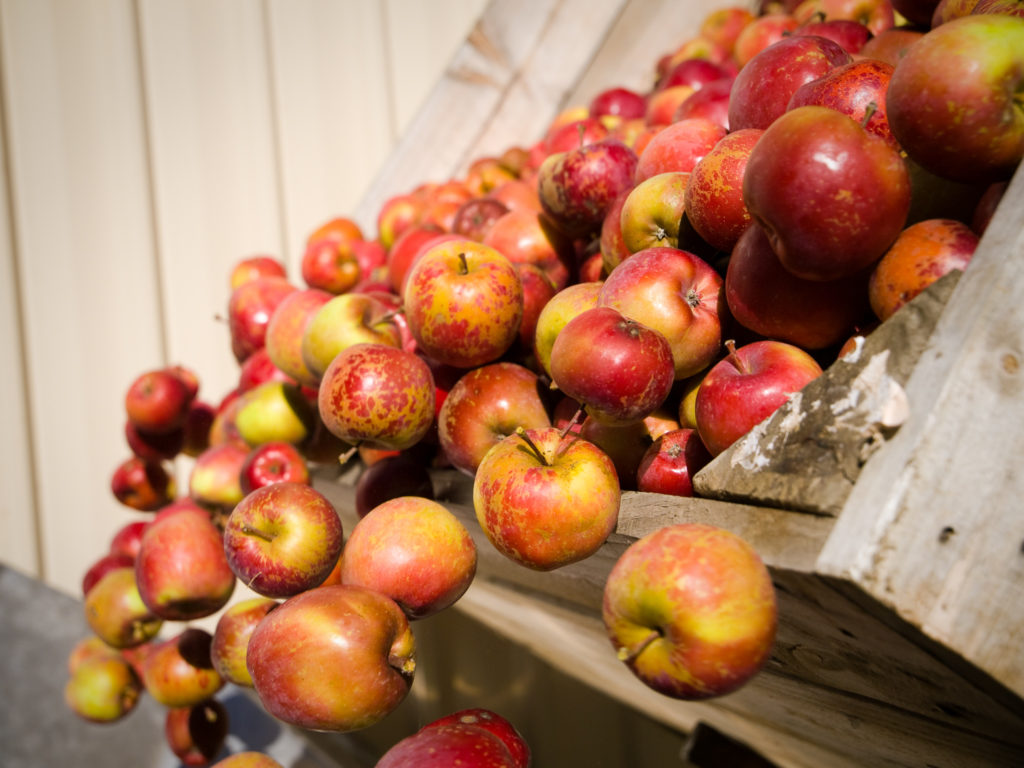 Unlike most ciders, Pagan Cider is made without adding sugar, at any stage of production. Truly, their luscious apples and cherries are sweet enough. Because they use table-quality fruit and modern cidermaking expertise, they simply don't need to balance our ciders with sugar. All you'll taste in their refreshing ciders is the natural lushness of real Tasmanian fruit.
Their cidermakers carefully control the crushing, fermenting and blending process across each and every small batch, eliminating unwanted oxidisation of our juice and ensuring a consistently fine result.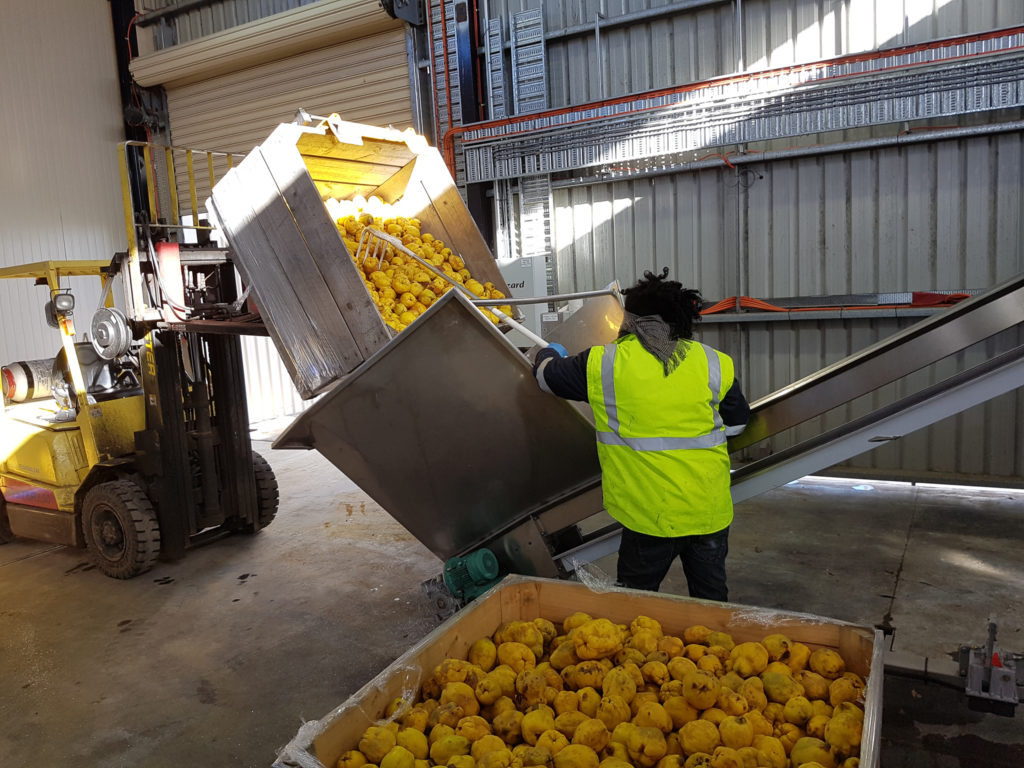 Pagan Cider is always looking for new and innovative ways to showcase Tasmania's fabulous produce.
As a small Tasmanian-owned company, their mission is to foster a sustainable premium cider industry in Tasmania. This means supporting locals every step of the way, so everyone involved in their our cider, from the orchard to the glass, gets a fair share. They are really proud to support local growers and Tasmanian innovation.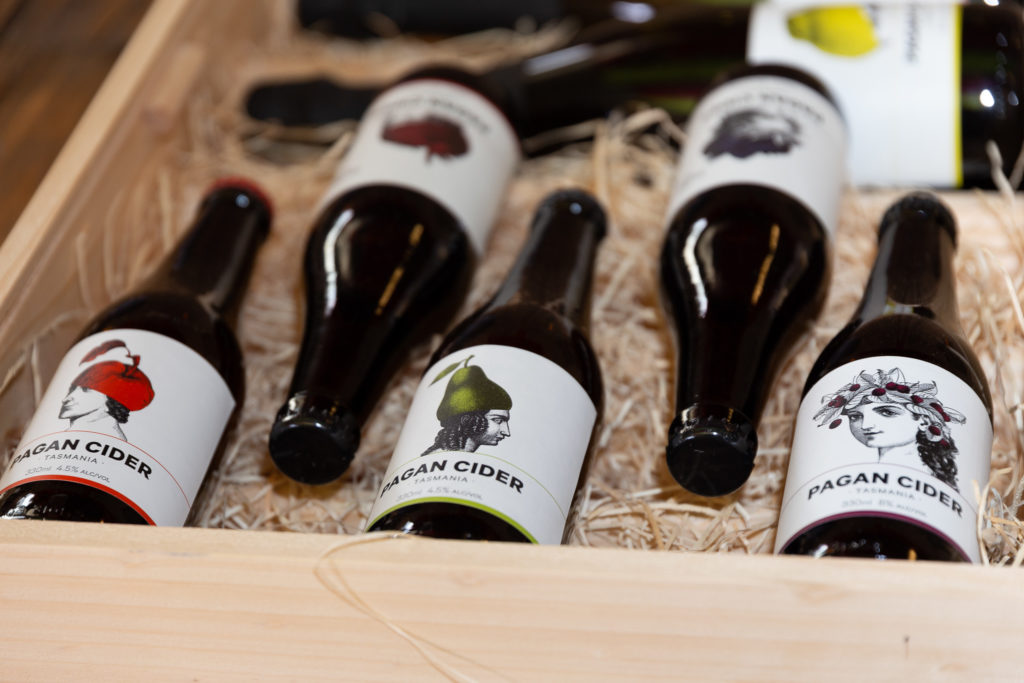 Pagan Cider Tasting notes
Apple Cider (4.5% Alc/Vol)
An elegantly refreshing, summery, thirst-quenching cider blended from four different table apple varieties (granny smith, gala, golden delicious, jonathon).
Cerise – Cherry (8% Alc/Vol)
Uniquely Tasmanian, Cerise (French for 'cherry') is a purely Pagan innovation. Our wildly luscious love child is a bewitching blend of rich dark cherry juice (from plump cherries grown in the orchard beside our cellar door) and dry apple cider. Wickedly alluring, and great with crumbly cheddar.
Pear Cider (4.5% Alc/Vol)
An enticing pear and apple cider blend (75% beurre bosc and packham pears; 25% apples). The pear cider adds softness; the apple infusion keeps it fresh and clean. Easy drinking on its own, or pair our pear with spicy Asian dishes.
Blueberry (8% Alc/Vol)
Heavenly Tasmanian blueberries, picked at perfect ripeness in the full flush of summer, take a gentle tumble with pure apple cider in this exquisitely perfumed, berry-hued elixir. Made in limited quantities, this sparkling blend truly is a blushing beauty.
Peach (8% Alc/Vol)
Such a pretty complexion, and is that a subtle hint of citrus on the nose? In this special limited-release blend, a fine backdrop of apple cider plays a strong supporting role, allowing the enchanting flavour, sweetness and refreshing acidity of sun-kissed Tasmanian peaches to shine and soar.
Apricot (8% Alc/Vol)
The world is full of surprises! This intriguing drop looks innocent enough, but an intense apricot bouquet gives the game away. Venture deep and you'll discover a perfectly balanced blend of pure apple cider fleshed out with the rich, characterful notes of tree-ripened Tasmanian apricots.
Quince (8% Alc/Vol)
This exquisite sparkling elixir is crafted from the juice of ripe, fragrant Huon Valley quinces, picked at the height of autumn, when the nights are cool and the days are clear and fresh. Blended with pure apple cider, and highly sought after, this exclusive cider is a perfect celebratory tipple.
Where can you buy Pagan?
You will find Pagan Cider in bottle shops, bars, restaurants and hotels throughout Tasmania. It is also distributed in Victoria and Queensland. You can also purchase it at the cellar door or online. Visit www.pagancider.com.au for more details.
Cellar Door – 'The Pagan Shed'
Pagan Cider has a cellar door called 'The Pagan Shed' in the Huon Valley near Cygnet, less than an hours drive from Hobart. Nestled next to a cherry orchard here you can sample their entire range of ciders in their intimate tasting room. They always have something fresh and exciting to explore including ciders not available anywhere else on earth.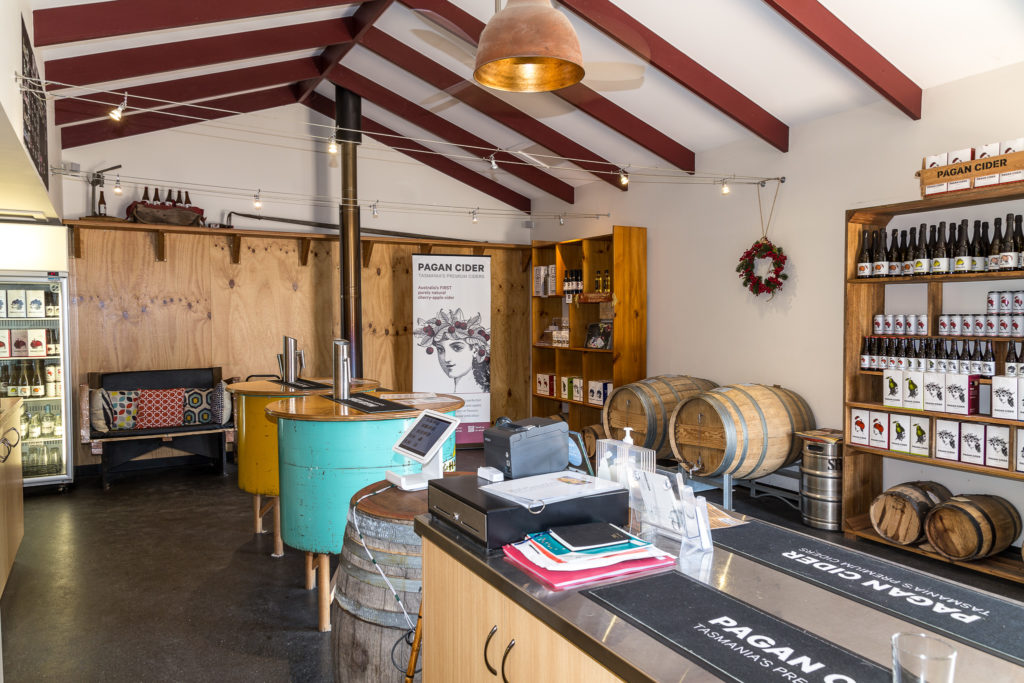 For their latest opening times please visit the Pagan Cider Facebook Page. Bookings for groups are welcome by appointment. They can also cater for private functions.