Hastings Caves and Thermal Springs Pool is situated in the far south of Tasmania's beautiful Huon Valley, a 90-minute drive from Hobart.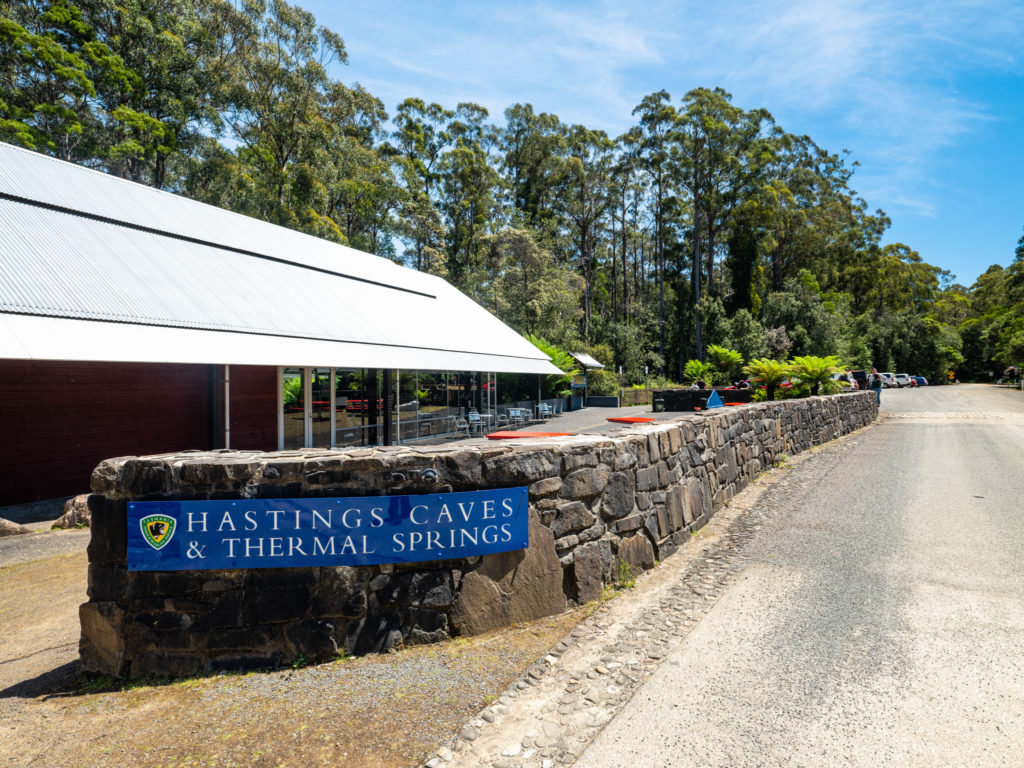 The Experience
Cave Tour – Newdegate Cave
A Parks and Wildlife Service guide will lead you through the Newdegate Cave, Australia's largest tourist cave. A living and breathing ecosystem that boasts an identity like no other. This is an opportunity to immerse yourself in an ancient yet ever-changing environment.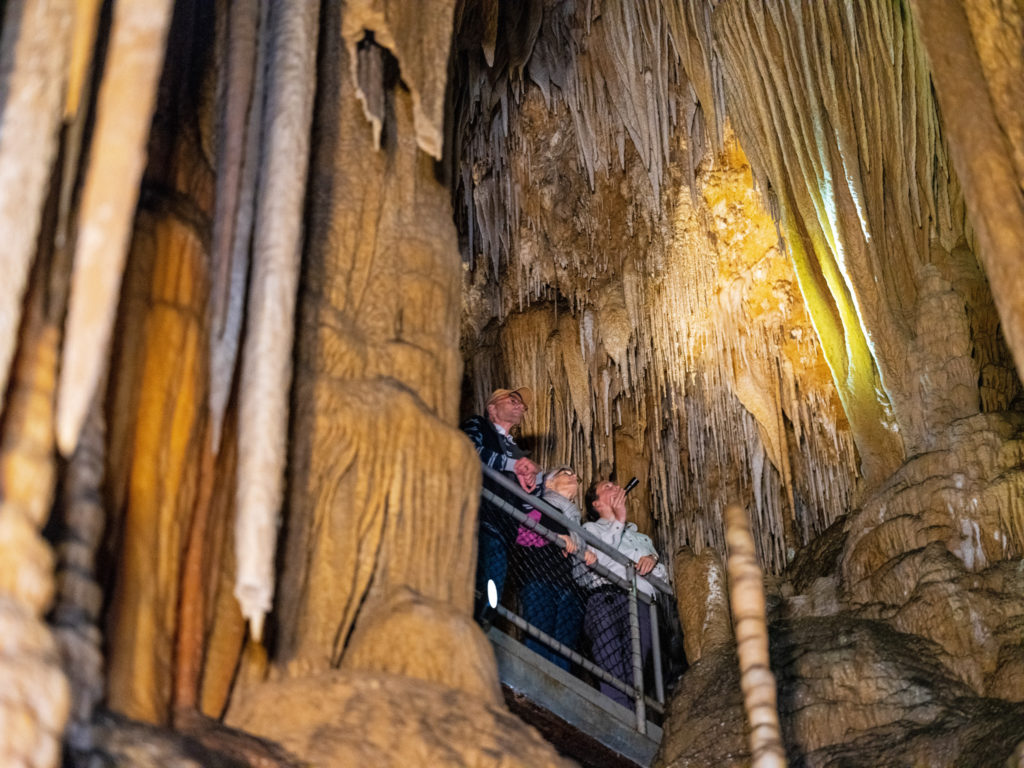 You will discover within the dolomite cave spectacular subterranean formations including flow stone, stalactites, columns, shawls, straws, stalagmites and the unusual helictites.
The cave is spacious and there are no narrow passages. The light level is low. There are 250 stairs each way, equipped with handrails.
Opening hours and cave tour times vary throughout the year, therefore we recommend checking times on the Parks and Wildlife Service website before you embark on your journey.
Hastings Visitor Centre
It is recommended you arrive at the Hastings Visitor Centre 45 minutes prior to your chosen tour. This is where you purchase tickets for cave tours or the thermal spring pool reserve experiences.
Also opportunities to enjoy a coffee or light snack in the Café area of the Visitor Centre, and shop for souvenirs.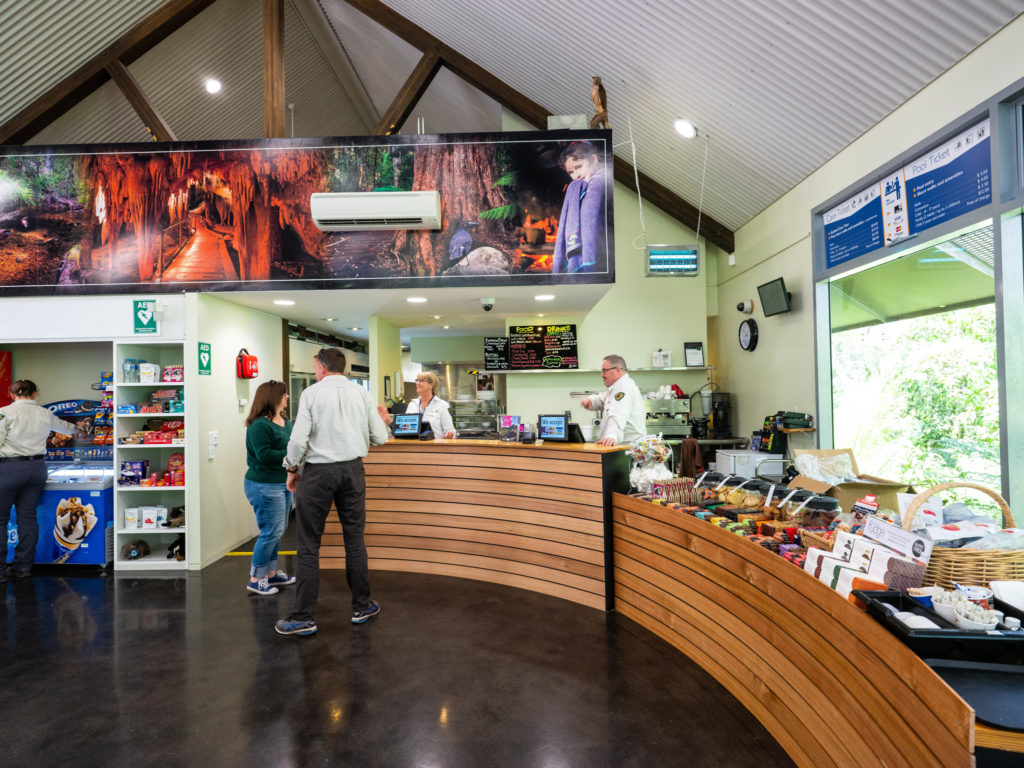 Thermal Springs Pool
Enjoy a relaxing and therapeutic swim in the 28-degree thermal swimming pool, which gathers and circulates natural thermal spring water, which is full of rich minerals.
There are picnic sites including sheltered tables and barbeques close by.
Change-room amenities are also located near the pool.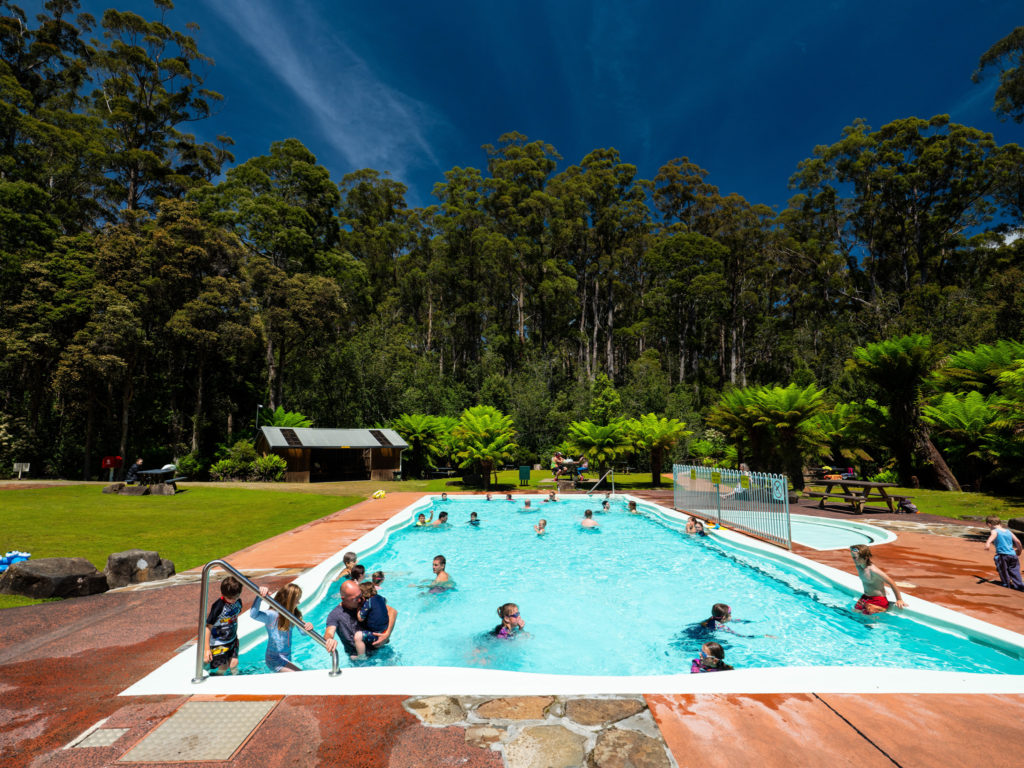 Short Walks
The Platypus walk is a lovely 5 to 10 minute track through the forest behind the pool. This wide, board walked track is wheelchair-friendly.
Remember, outdoor temperatures in southern Tasmania may be cool, pack warm clothing and wear sturdy footwear.