Southport Lagoon Conservation Area is a large portion of land and shallow expanse of water located on the south-east coast of Tasmania,
Found in the Huon Valley's Far South between Southport and Recherche Bay this peaceful and remote area has been set aside for its significant history and botanical importance.
The entire coastline of the reserve extends 27 kilometers and comprises of a series of beaches, two lagoons and group of small ocean-washed dolerite rock islands called 'The Images'.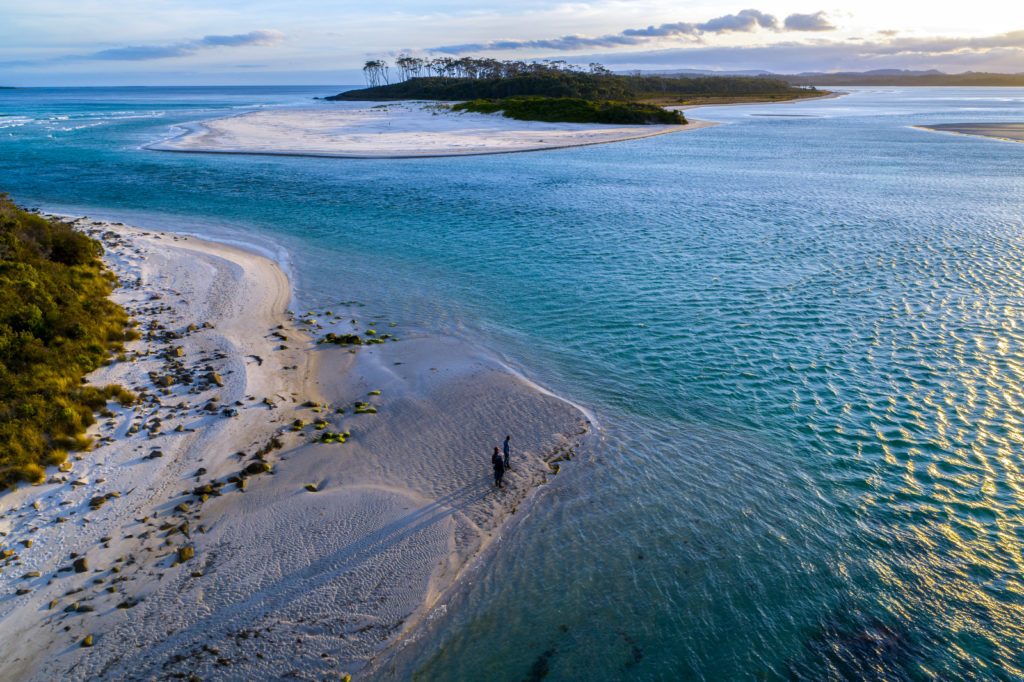 Southport Lagoon is 1060 hectares in size enclosed by a spit, with one narrow channel opening to the ocean with an extensive intertidal zone that is exposed at low tide. Just a little further to the South is Blackswan lagoon also enclosed by a spit and covering a further 50 hectares.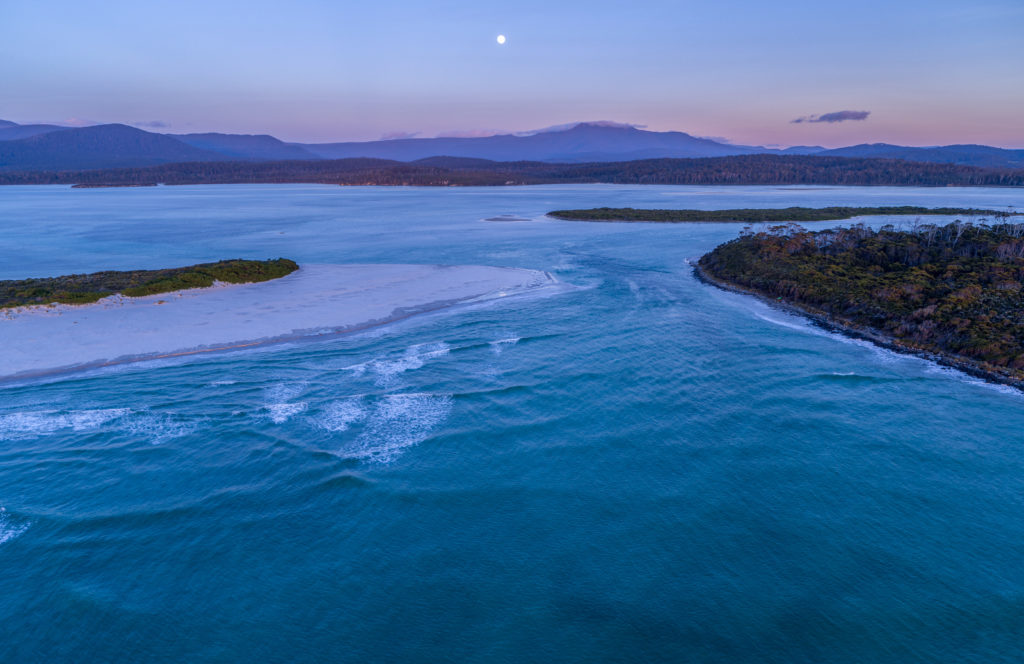 History
Southport Lagoon was part of the large territory of the South Eastern Tribe of Aboriginals attracted particularly in summer to the nearby seal colony.
In the late 18th century and early 19th century, English and French scientists visited this area to collect and identify a large portion of Australia's native flora for the first time.
In 1835 a large convict transporter, George III struck a reef directly offshore of the lagoon becoming Tasmania's third worst maritime accident. As many as 128 convicts, three children, a soldiers wife and two crew members drowned. This tragedy has been recognised by a monument on Southport bluff to the north of the lagoon entrance.
Natural conservation values
The conservation area is considered significantly important for conserving endangered venerable and rare plant and animal species. It contains large areas of relatively undisturbed coastal heathland, one of the most threatened plant communities in Australia.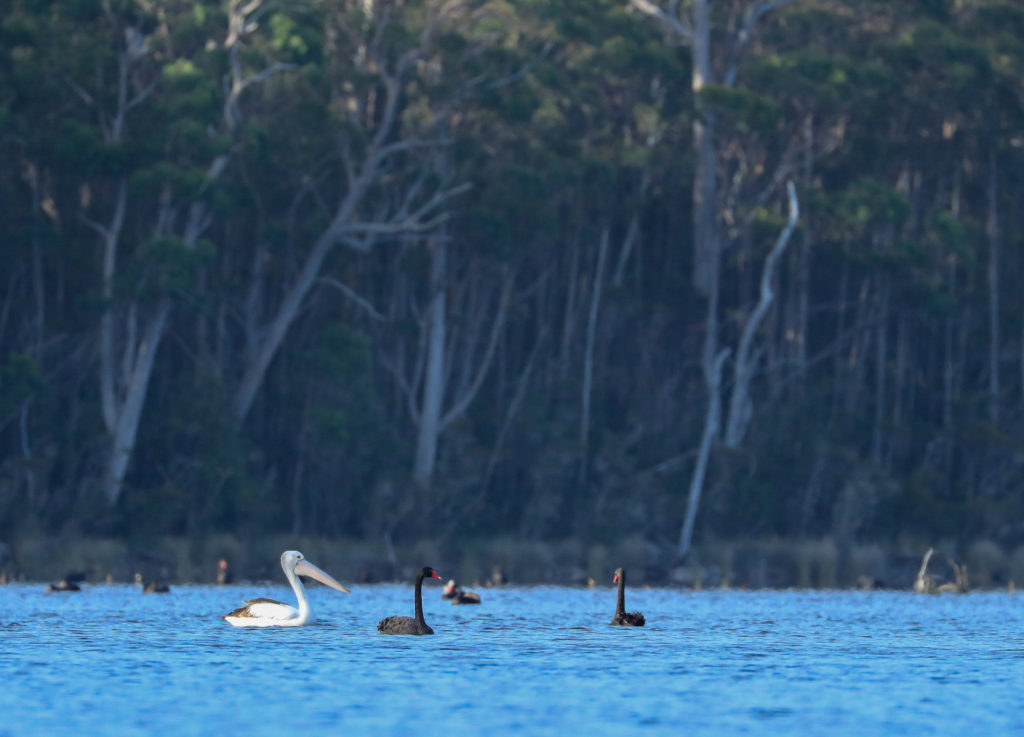 Its home to a large community of rich and varied bird life as well as a rare and endemic burrowing crayfish and seastar.
Birdlife
Many bird species are present only seasonally, such as black ducks, black swans and crested terns which are prevalent in summer. In winter you find pacific gulls and hoary-headed grebes.
In the heathland and forest areas you can find endangered species such as swift parrots, grey goshawks, white bellied sea-eagles and a pair of breeding wedge-tailed eagles.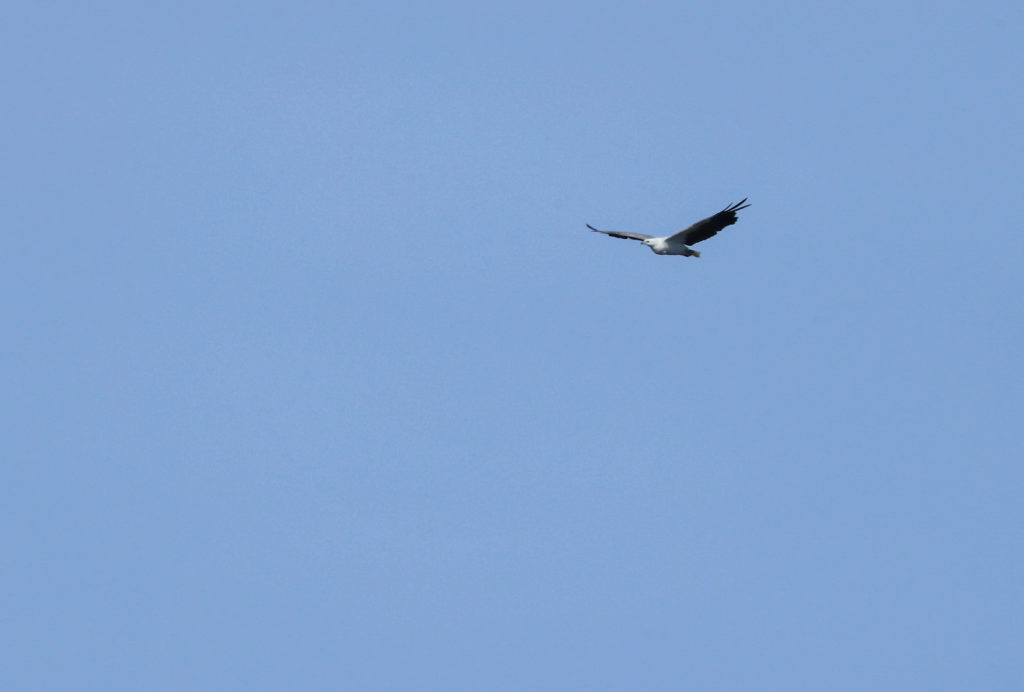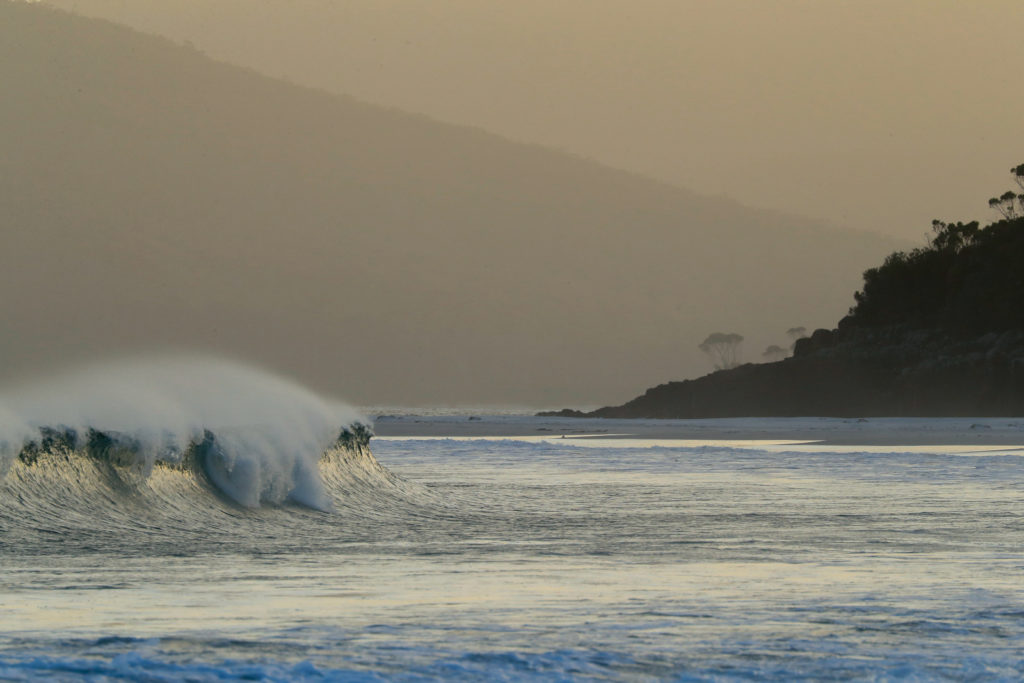 Visitor uses and facilities
Southport Conservation Area has only limited access and use in an effort to conserve its natural values.
It is very important to note that the area is not easily accessible, only by boat, kayak, 4WD, bike or on foot. There are currently no clearly marked or maintained walking tracks.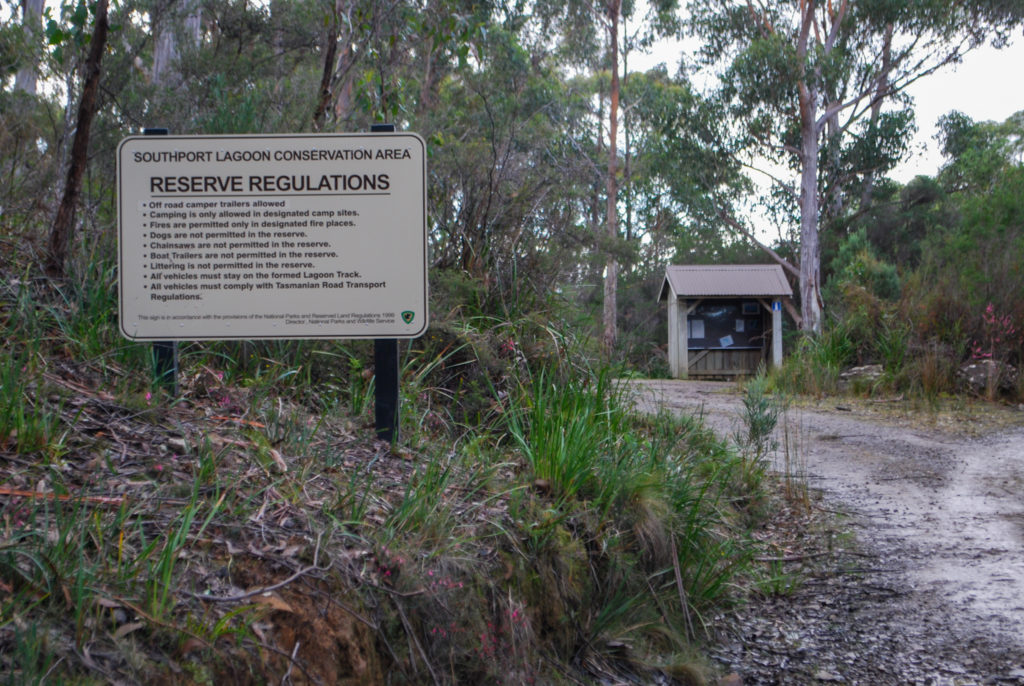 Uses allowed in this area are camping, fishing, boating, recreational vehicle use, bushwalking, scientific/nature study and surfing.
If you access the area via the campsite facilities you need to be aware that its location is on the land side of the large Southport Lagoon and has no direct access to the beach. The only access to the lagoon from this location is via water.
Vehicle access
The Southport Lagoon Track is about 1km south of Ida Bay on the left and is open to four-wheel drive vehicles only. The 5.9km track has high clearances and is rated moderate to hard, recommended only for experienced four-wheel vehicle drivers. Standard two-wheel drive trailers and two-wheel drive boat trailers are not permitted.
The track may be closed any time during the year, particularly after heavy rain and on total fire ban days so it is recommended that you check the Parks & Wildlife website before visiting.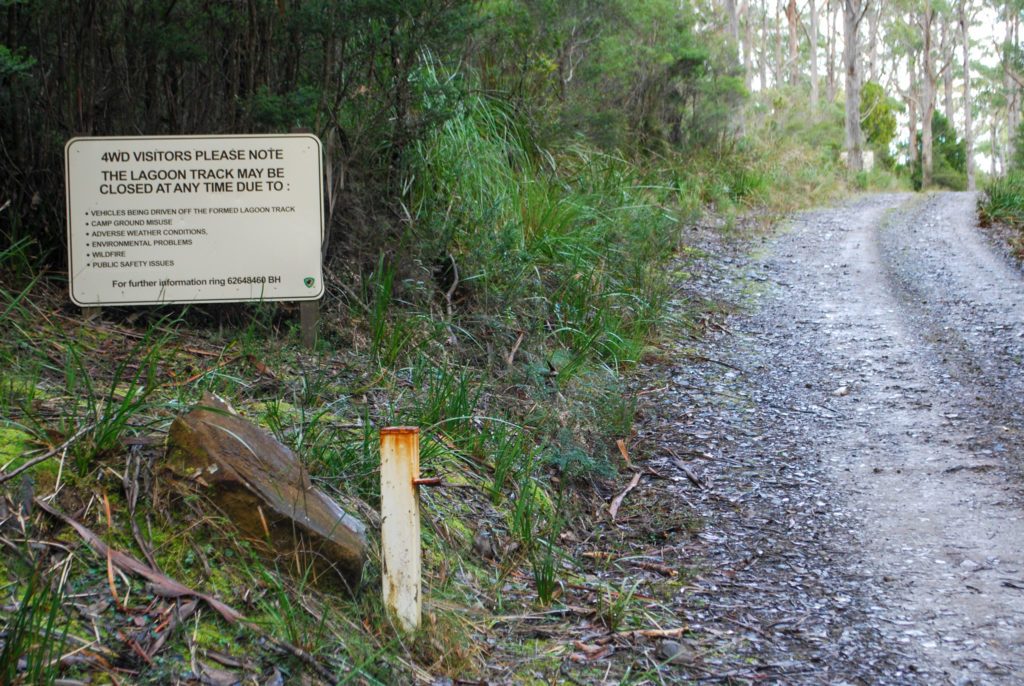 Campsites
There are 10 individual campsites available and visitors are asked not to place any foreign objects, rubbish or chemical toilet contents into them to preserve their ongoing working order.
Visitors can light fires in the designated fireplaces (must bring your own firewood), however, fuel stoves are recommended for minimal economic impact. No fires or even a fuel stove flame is allowed on total fire ban days.
Fishing
The lagoon is favoured by fishermen for is flounder, flathead, salmon and garfish. Hand hooks, lines and spears are permitted but nets, bait traps and specialist lines are prohibited in the lagoon.
The maximum allowable size of dinghies is 14 feet with a maximum engine size of 15HP. There is a 5 knot speed limit on the entire lagoon and Jetskis are prohibited.
Getting there
The Southport Lagoon Track is located approximately 100km from Hobart. To get there you take the A6 (Huon Highway) to the Southport turnoff and join the C635 to Lune River and the C636 to Ida Bay. Just 1km south of Ida Bay on the left you will see the start of the Southport Lagoon Track.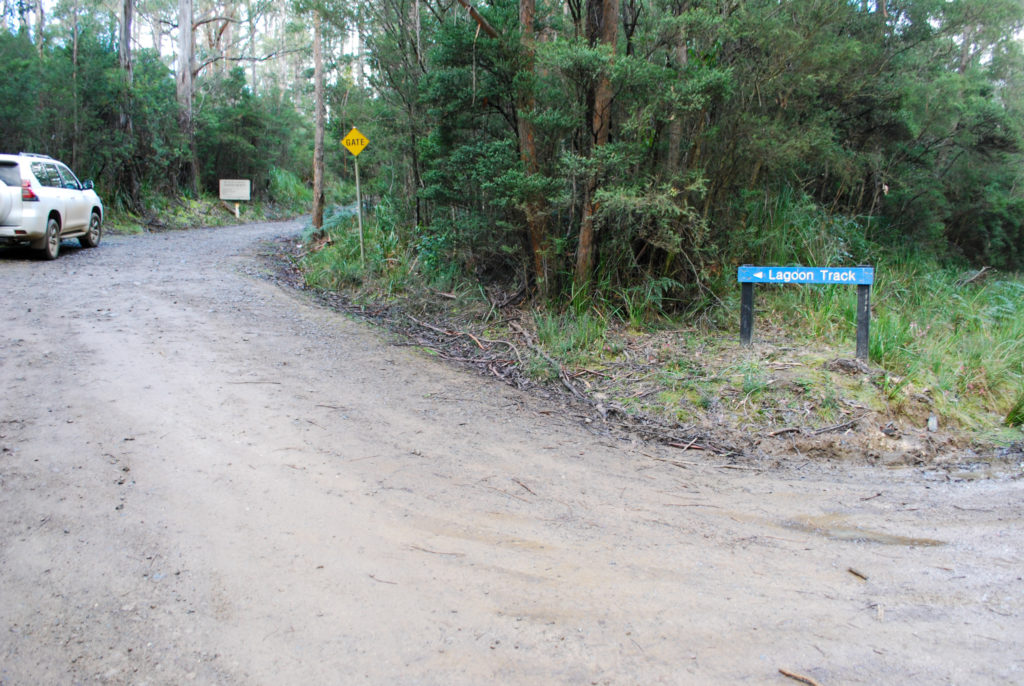 Fore more information on Southport Lagoon Area and its facilities visit the Parks and Wildlife website.
Nearby Destinations