Looking for a short or day walk, hike, or bushwalk in Southern Tasmania? The Huon Valley and its Far South have a great number of walks to suit all interests and abilities.
Hartz Mountain National Park
Hartz Mountain National Park is part of Tasmania's Wilderness World Heritage Area. Its significance is lies within its formation by ancient glaciers, its dolerite rock backbone, small glacial lakes, and its alpine plateau featuring flowers, cushion plants, and pandani. One big drawcard during the winter months is the chance to see snow.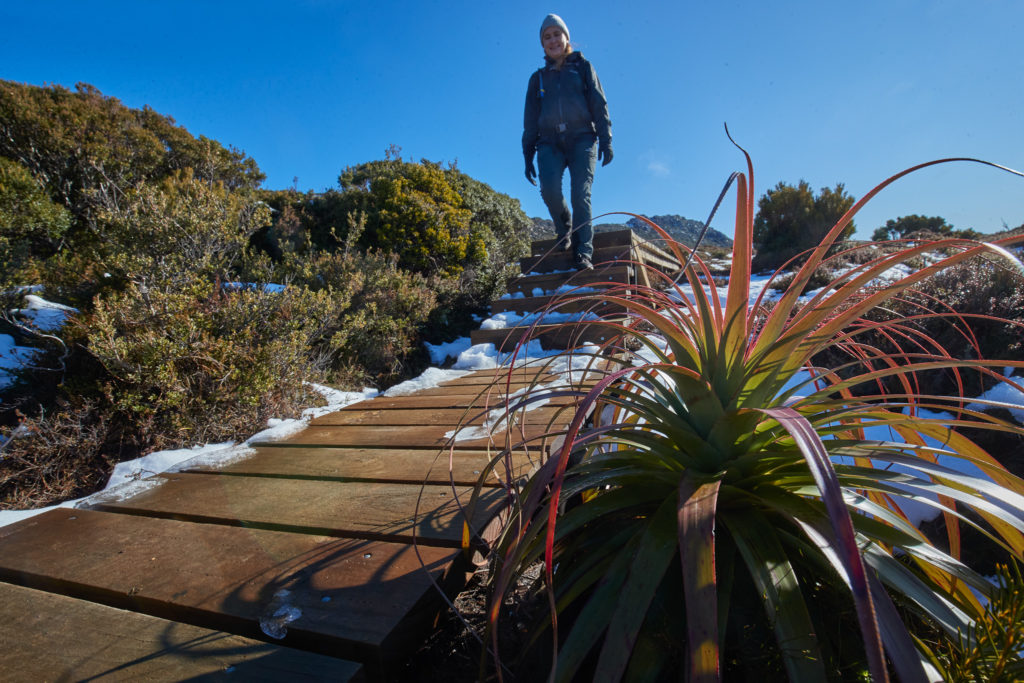 Walk options range from an easy 5mins to the Waratah Lookout to a 3-5 hour more challenging walk to Hartz Peak. The beauty of Hartz Mountain is that you can easily pick their own adventure along the way and still see some stunning glacial tarns and lakes.
To see a more detailed overview of the walks and a video visit our Hartz Mountain National Park page.
Tahune Adventures and Airwalk
If you are wanting to visit the Airwalk it also gives you an opportunity to do a number of walks offered at the same location. These include the Swinging Bridge and Huon Pine Walk. Visit their website for more information on the Tahune Adventures and their walks.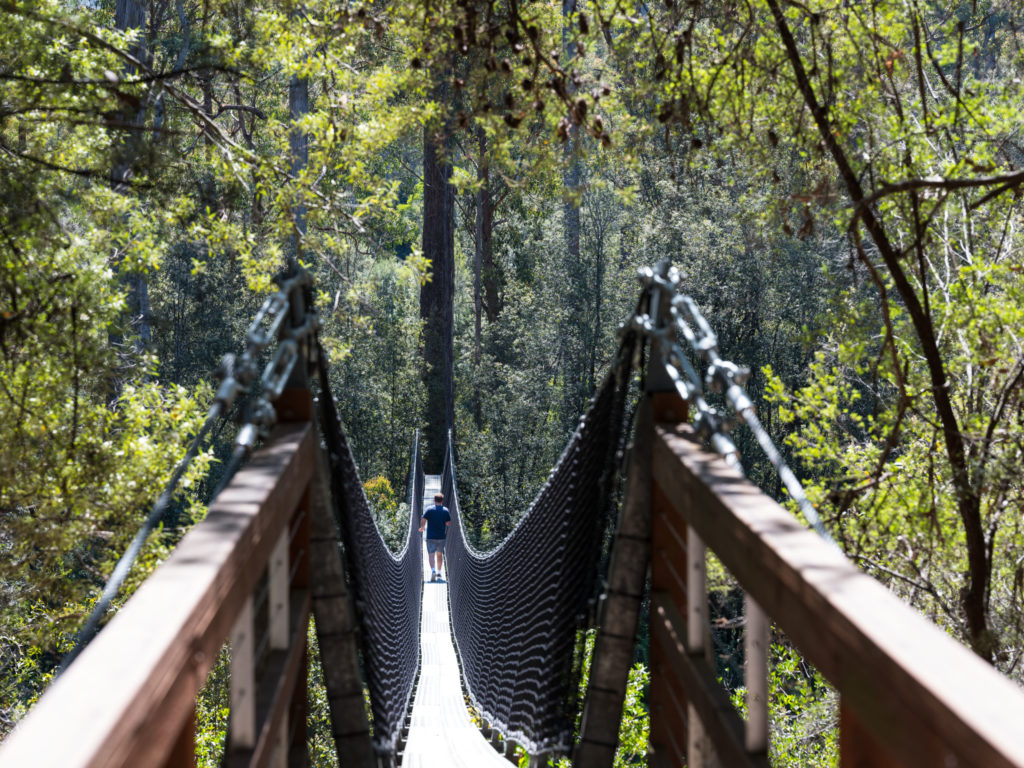 South Cape Bay Track
Have you ever driven to the most southern point in Tasmania? You can also then go even further south by foot and experience part of the South Coast Track 6-8 day walk.
The South Cape Bay Track is a 4 hours return 15.4km day walk that starts at Cockle Creek and walks into the Tasmanian World Heritage Area. It starts off with a walk through some lush ferny forest, into woodland, and across the marshlands on duckboards. Your most southern destination is South Cape Bay where you can see 'Lion Rock' across the bay. You can walk across the beach and see all the curious things that are washed up.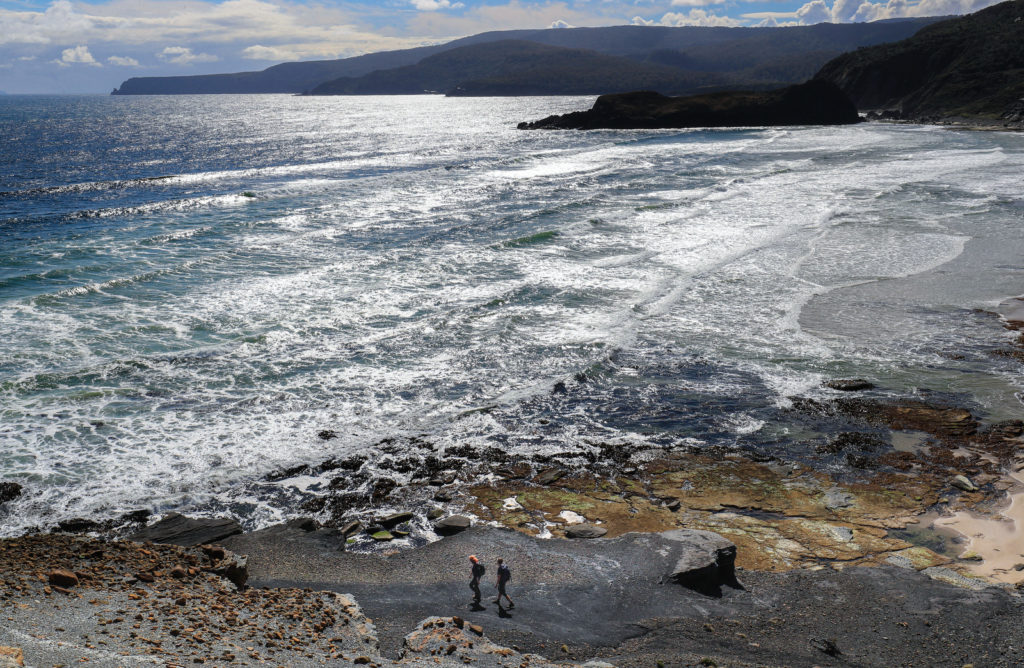 To see a more detailed overview of this walk and a video visit our South Cape Bay Track page.
Fishers Point Walk
A 2-hour walk that starts at the Whale Sculpture at Cockle Creek and follows the beaches and rocks along the edge of Recherche Bay. Best done at low tide. You will see pristine white sand beaches, forest right down to the sea, and amazing views of mountains beyond. At Fishers Point itself, you will find the ruin of the old pilot's station and light. Can be slow going over the rocks.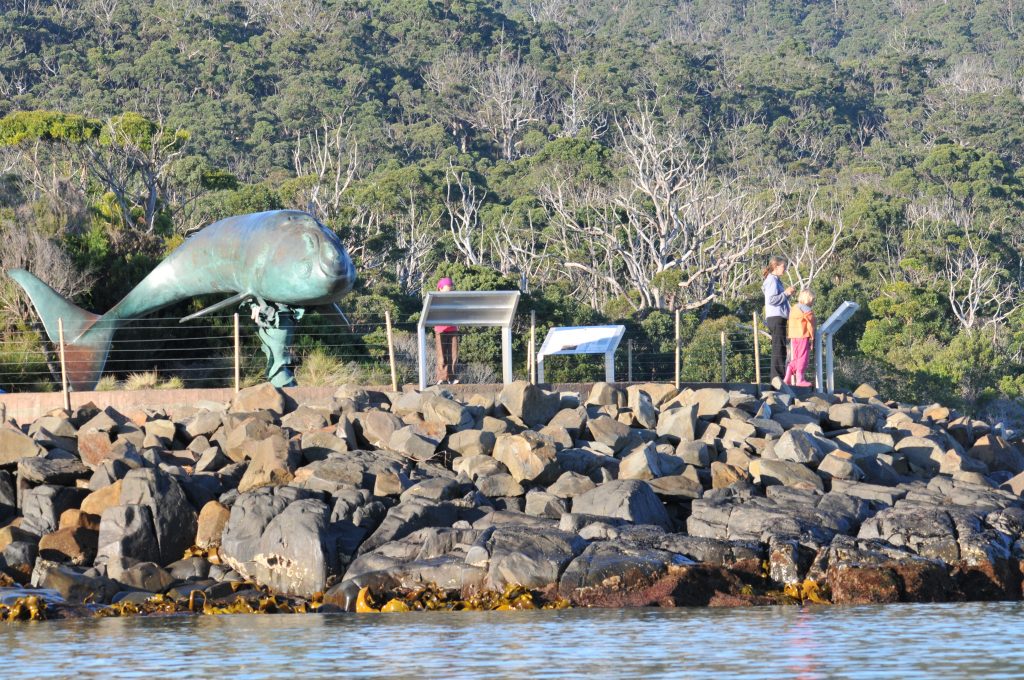 For more information follow this link.
Duckhole Lake
Duckhole Lake is a 1.5 hours return 4.2km easy walk suitable for most ages. Part of the Southwest National Park this tranquil lake is actually a flooded sinkhole and part of the extensive regional cave and karst system that includes the nearby Hastings Caves and Thermal Pools. It's a great location to sit and listen to the birds and frogs while you have a picnic.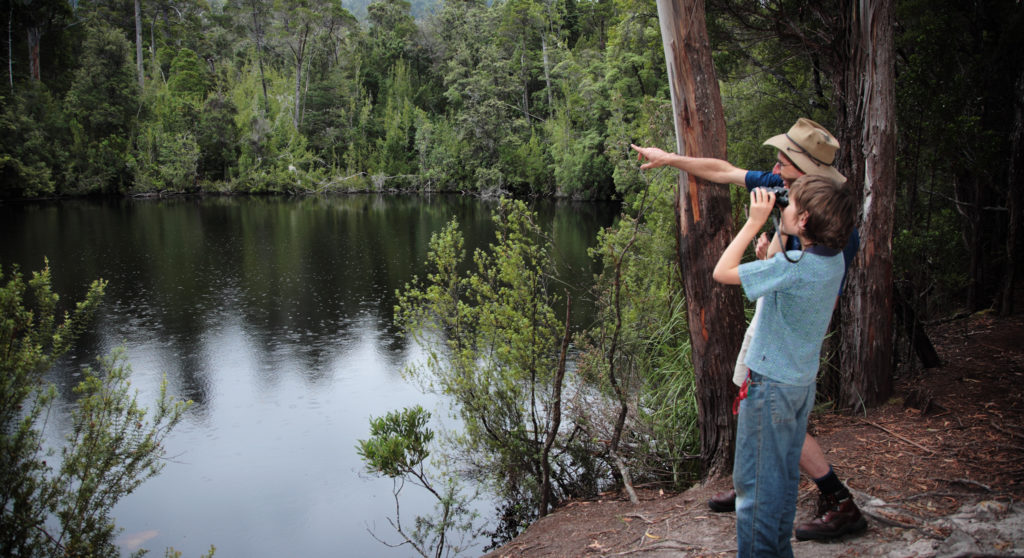 For more information on Duckhole Lake visit the Parks & Wildlife website.
Mt Misery
If you are staying at Huon Bush Retreats you have access to a number of great walks as part of their large Private Habitat Reserve. The walks range from 2 minutes to up to 3 hours. They include the easy Lookout, Tall Trees Track, Rainforest walk, and Waterfall track. As well as the more moderate Mt Misery Track which takes you up onto the sub-alpine heathland plateau to see 360-degree views towards Bruny Island and Southwest World Heritage Area.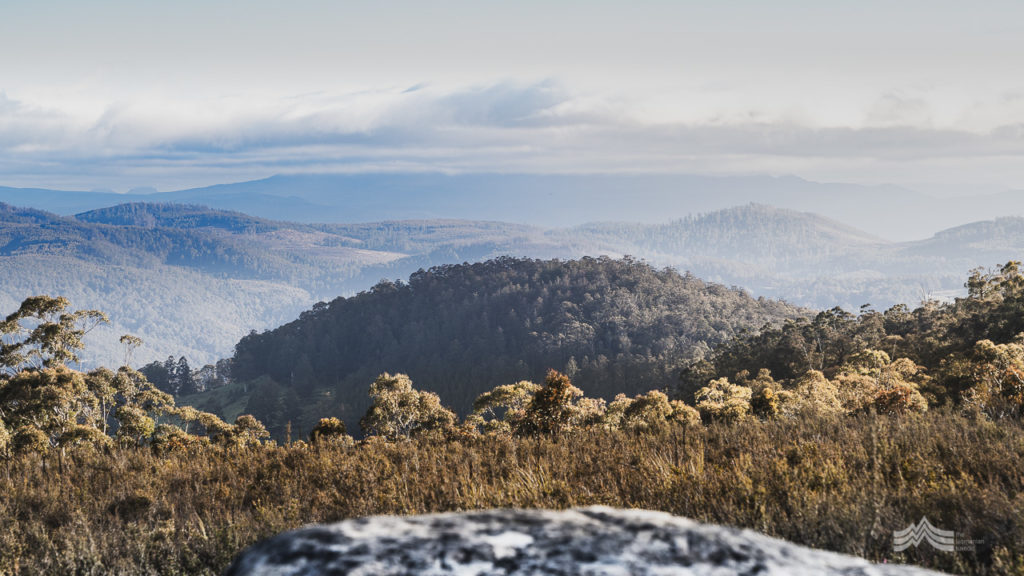 Visit their walk page for more details.
Skinners Creek Walking Track
If you are at Huonville walking along the Huon River Esplanade consider extending the walk across the road to take the Skinners Creek Walking Track. Suitable for all ages and abilities, including dogs, this walk takes you along the creek waterway with interpretative information on some of Tasmania's native wildlife.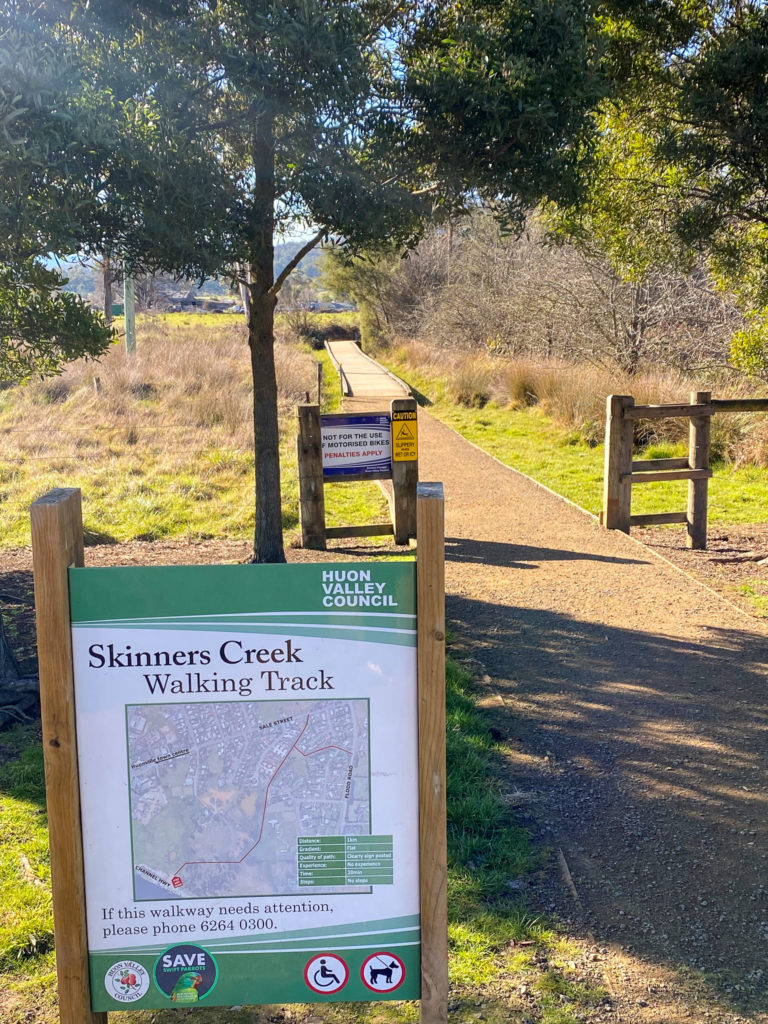 You will find the entrance to the track opposite the boat ramp and parking area.