Cygnet Old Bank is a stunning grand Victorian-style building home to luxury Bed and Breakfast, Conservatory Cafe, and popular clothing and giftware shop, Three Twigs.
Built-in 1909 and originally used as a bank, it is located in an ideal location overlooking the main square of Cygnet just 50 minutes' drive from Tasmania's capital city, Hobart.
Bed and Breakfast Accommodation
Cygnet Old Bank It provides a perfect accommodation retreat with its beautifully appointed bedrooms, luxury beds, individual bathrooms, bathrobes, and delicious breakfast served in the conservatory.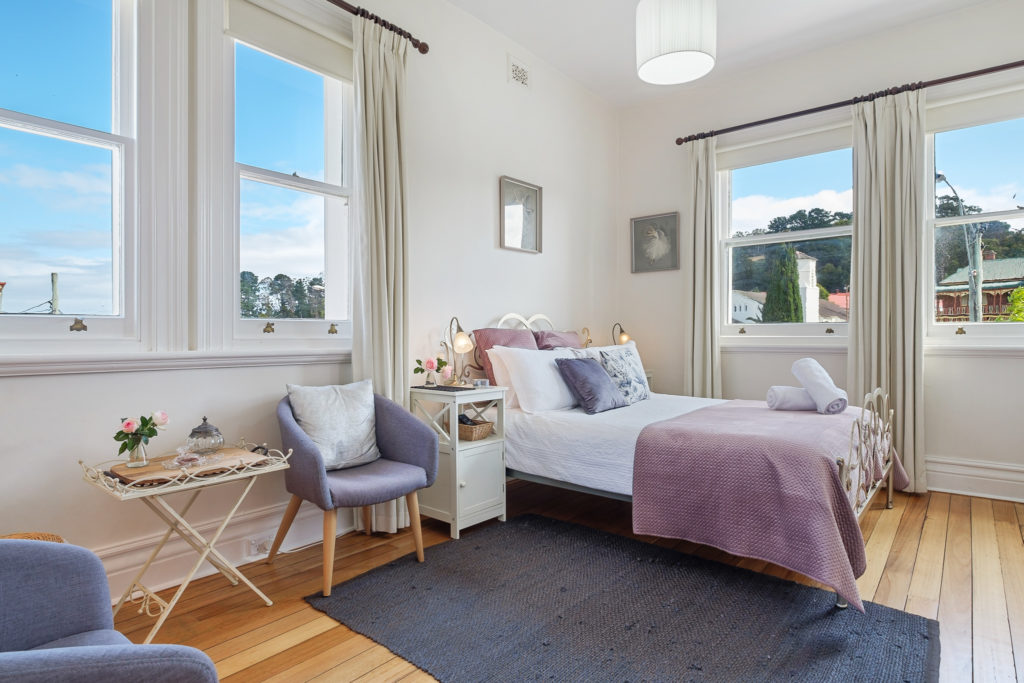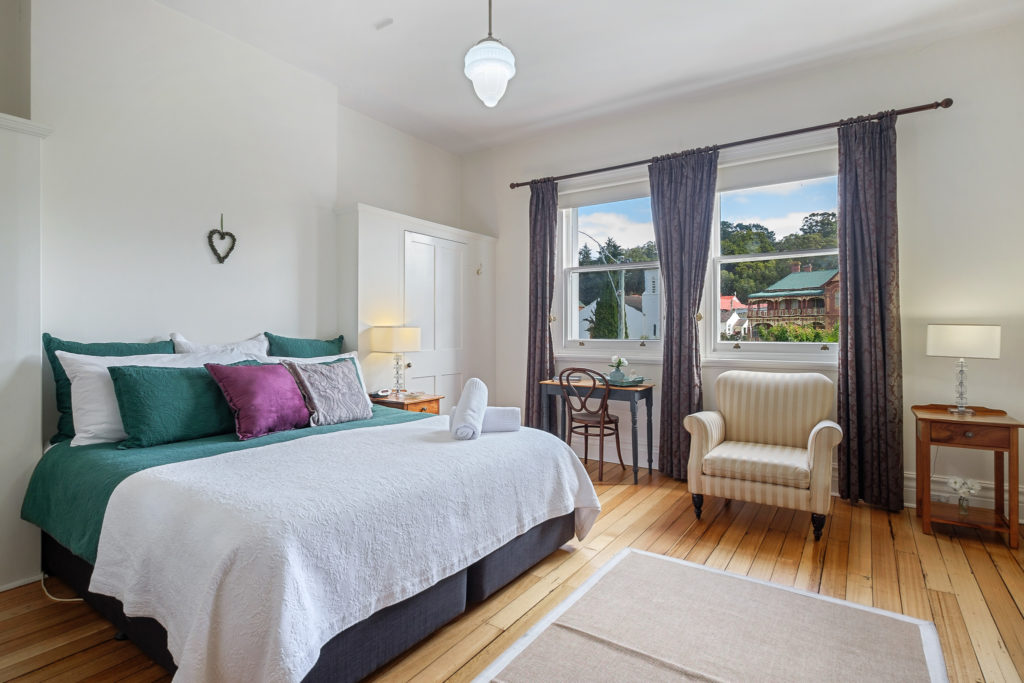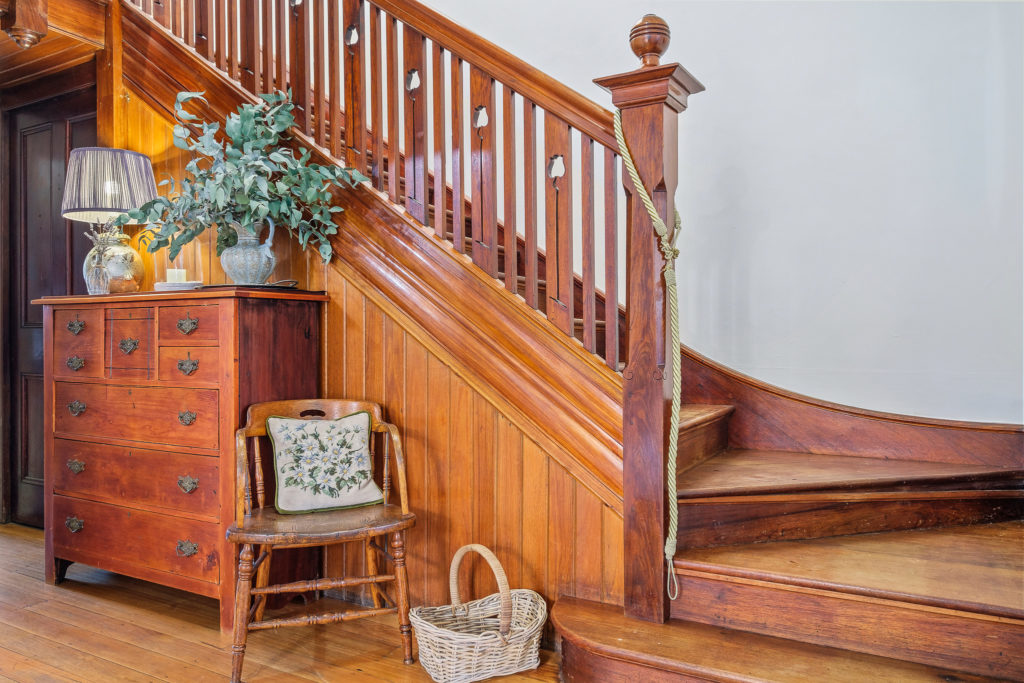 Guests can wander through the properties heritage orchard, enjoy the spacious and comfortable living areas with log fires, bay windows and its very own cafe and stylish clothing and gift shop.
Located right in the centre of town it's a perfect location to access Cygnet shops and restaurants or visit access to the Cygnet area's many festivals and food experiences. It is also the perfect location to stay while exploring the Huon Valley and the Far South.
To book visit their website www.cygnetoldbank.com.au
Conservatory Cafe
The Cygnet Old Bank Conservatory Café serves a delicious range of meals made from locally grown produce from the Huon Valley. It is the perfect lunch, snack or coffee stop during your visit or stay in the region.
The menu changes regularly depending on the season and there are a number of specials on offer each week. Along with this is a feast of freshly baked savoury items, filo's, rolls and frittatas and house-baked cakes slices biscuits and pastries. We can also cater to your dietary requirements offering a range of Gluten-Free and Vegan options.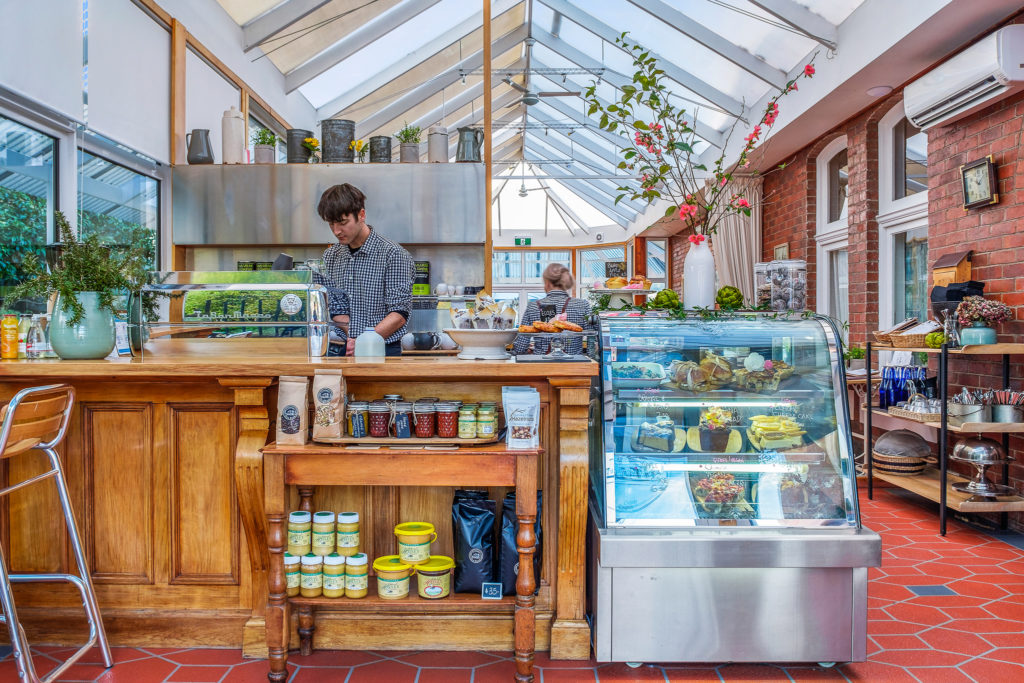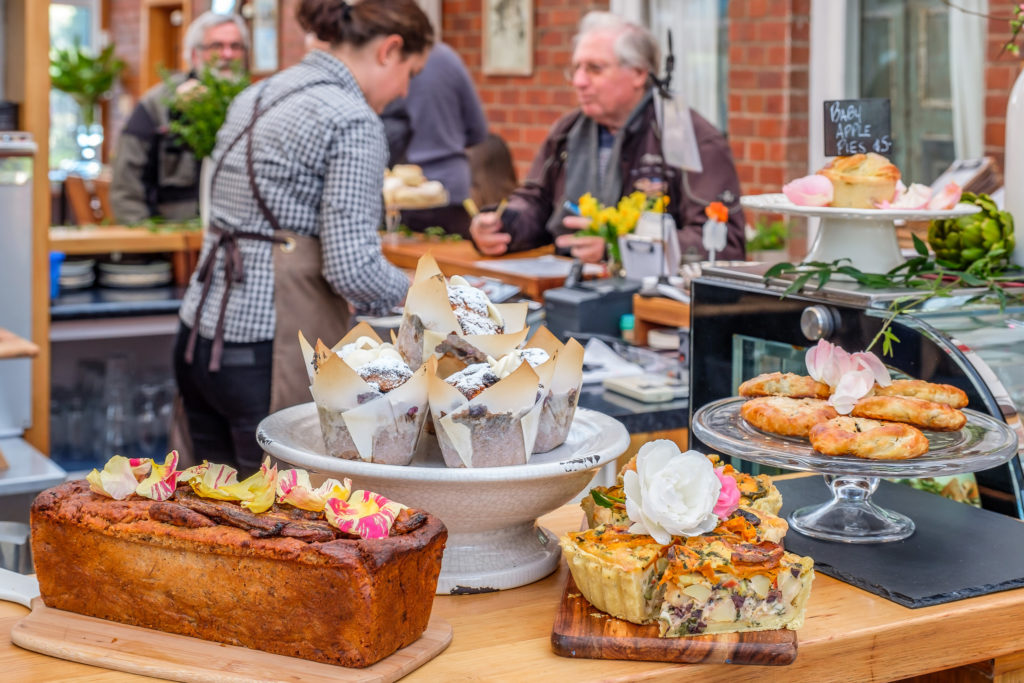 Visitors can sit within the observatory or alfresco outside in the courtyard and garden areas. If you are after a private area you can book the beautiful front dining room, Chandelier, and Stable lounges.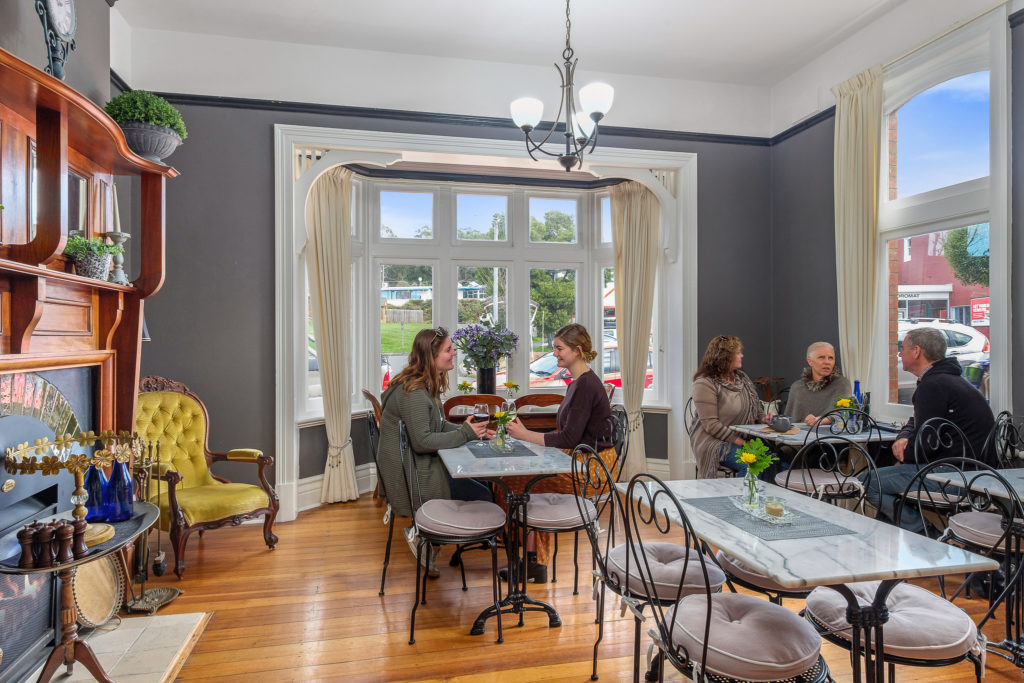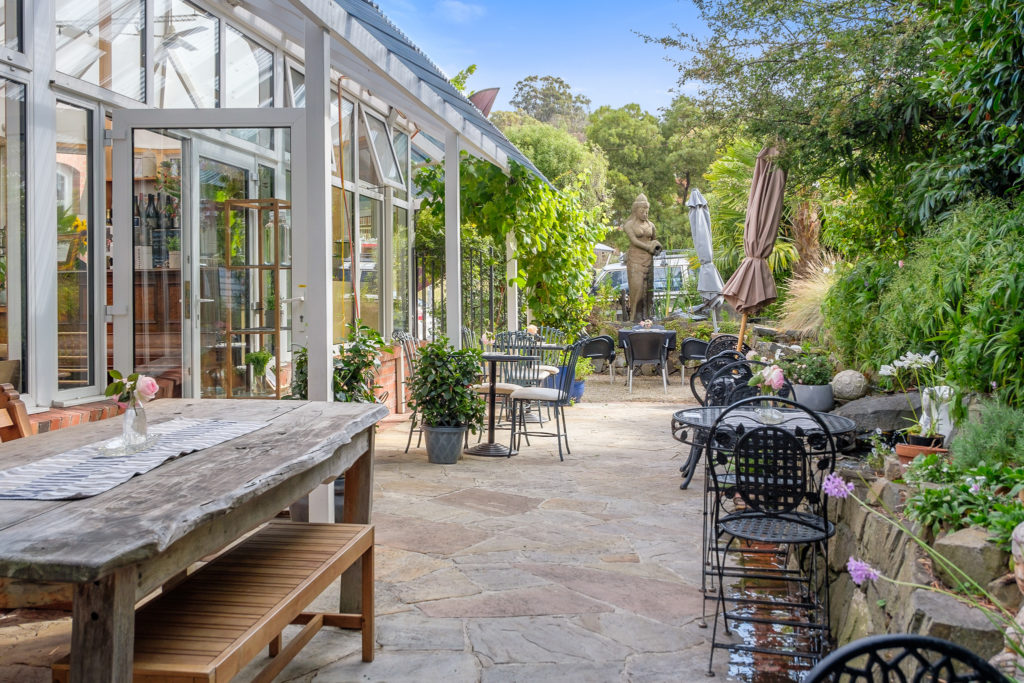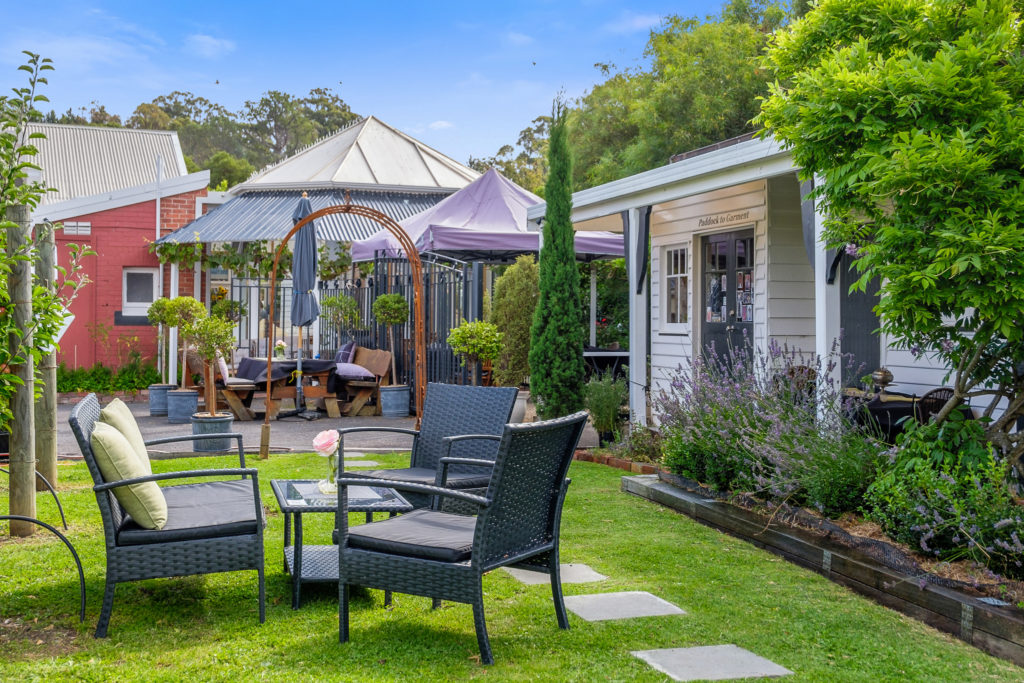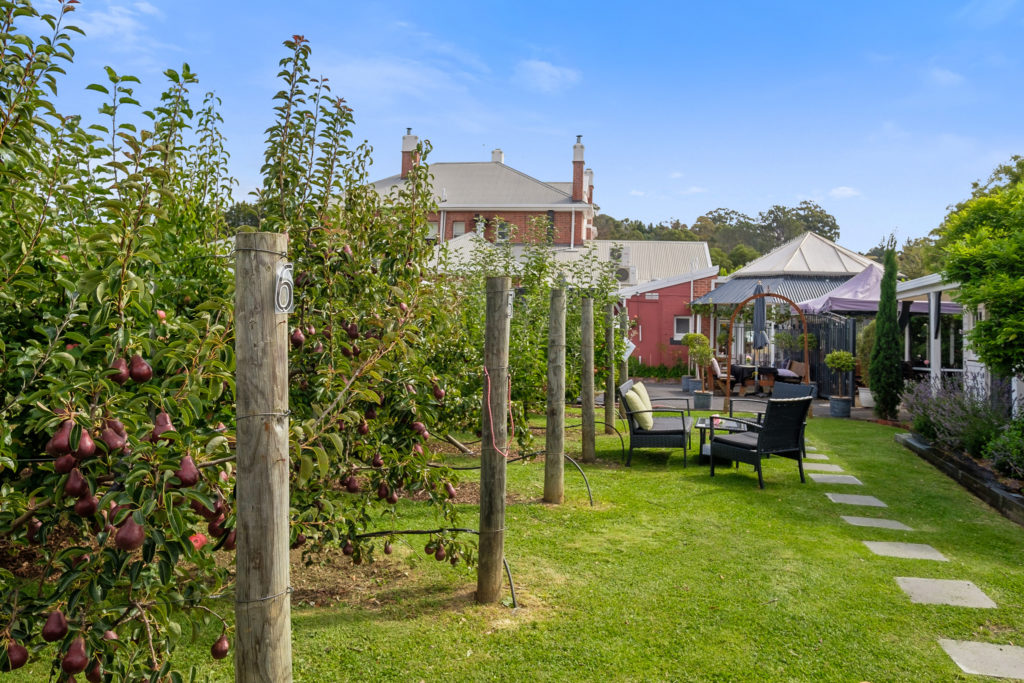 They are also available for private functions and catering using the properties inside and outside areas.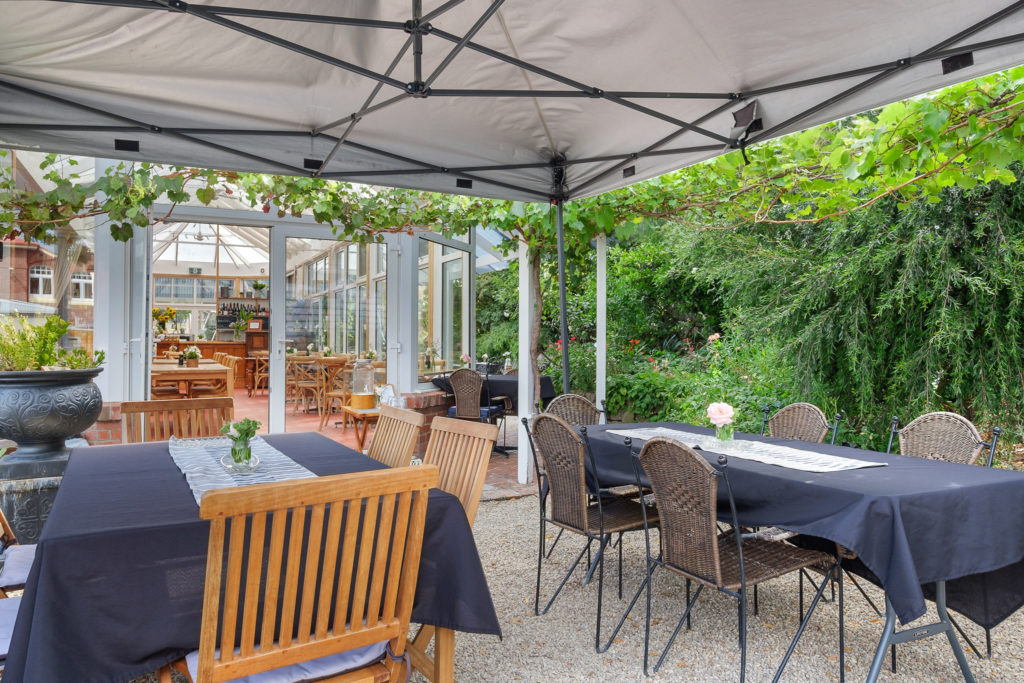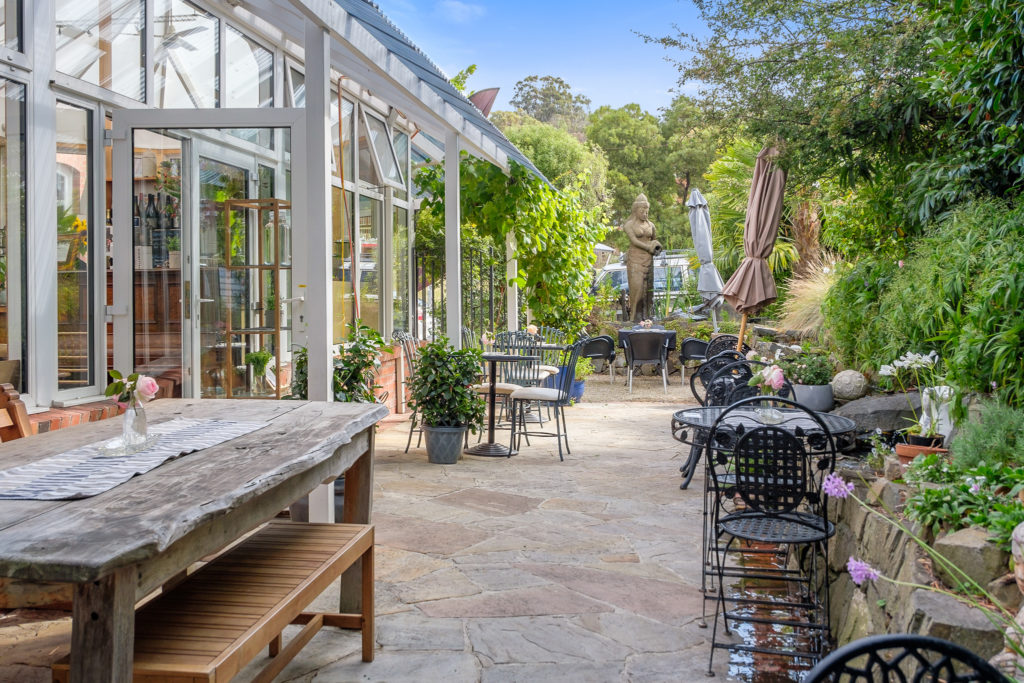 It is recommended the you visit their website www.cygnetoldbank.com.au or Facebook page for the latest information on opening hours and other ongoing events.
Three Twigs
Three Twigs is a boutique shop providing an amazing range of on trend clothing, homewares and gifts. Thier products have been hand picked from accross Europen, Australia and Tasmania.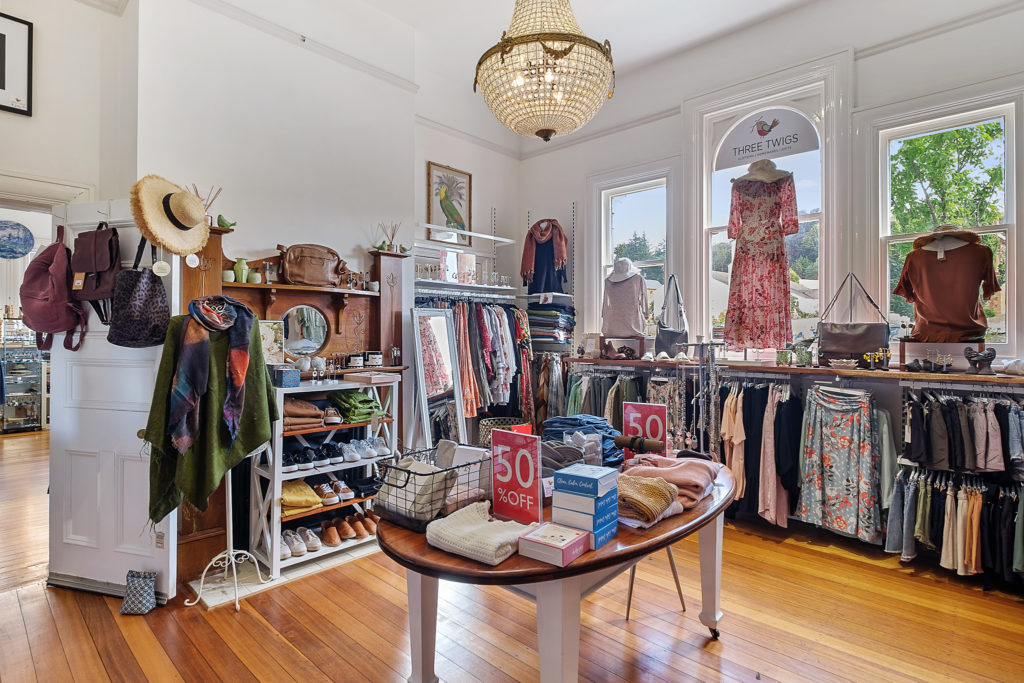 The focus is on clothing designed from natural fibres such as linen, cotton, rayon, wood and other comfortable, easy wearing breathable natural belnds.
Customers will find an extensive range of homewares, gifts, and accessories including quality leather handbags, wallets, shoes, belts, jewellery, watches, and a growing range of menswear.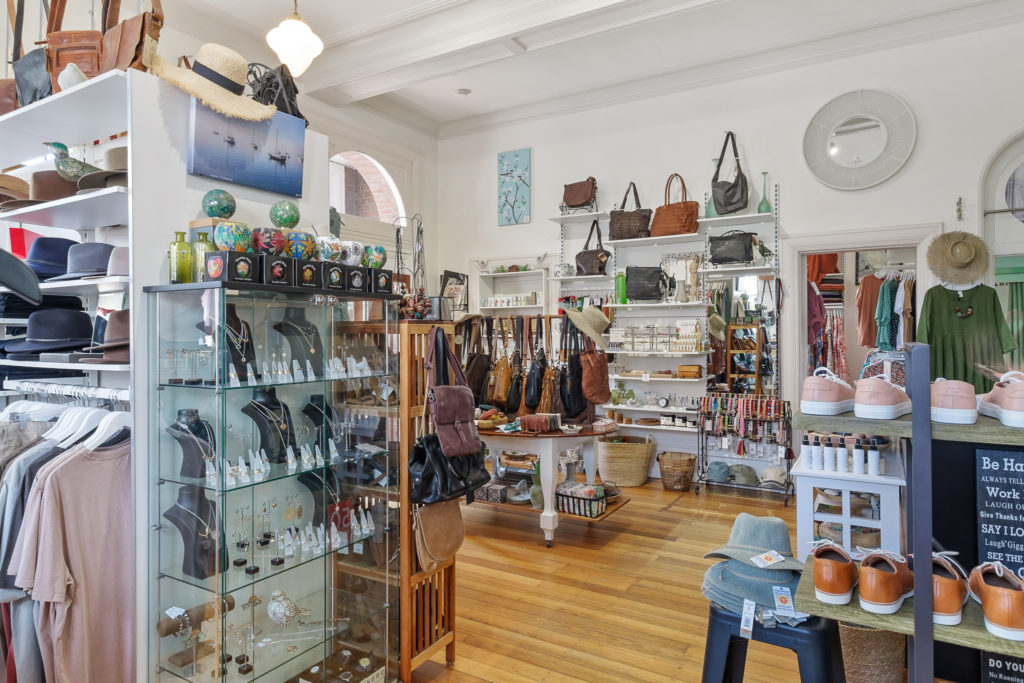 For the latest opening hours it is recommended you visit their Facebook page.