Brian Looker grew up wandering the remote New Zealand countryside. A tramper at heart, always happiest outdoors, he was the small boy who spent hours climbing hillsides, collecting birds' nests and whittling sticks. Fascinated with the natural world from an early age, Brian translated his observations into sketches and sculptures – honest representations of his surrounds through the eyes of a budding wildlife enthusiast.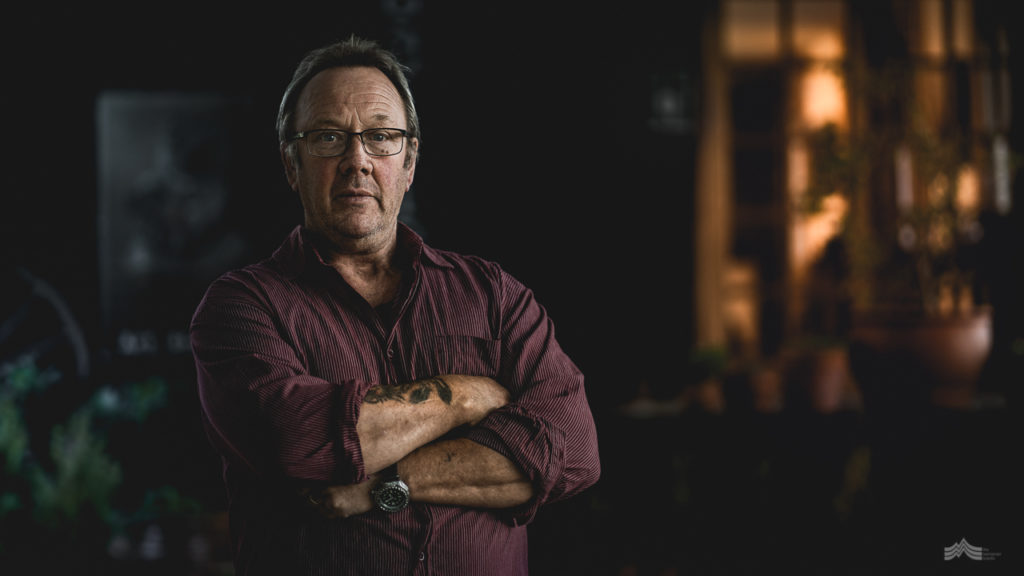 "I've been drawing and painting from a very young age," reflects Brian. "As a lad, if I wasn't out wandering the hills, I was sketching and trying to carve. They were just the things I enjoyed." He continues, "We lived in a small country community and it gave me great opportunity to spend hours roaming and exploring. In terms of my art, I just taught myself…it was very much trial and error as I simply tried to capture what I saw around me. I never really questioned what I saw in nature, I just painted and created for the sheer pleasure of it. Looking back, it was a great way to grow up."
As a young man, Brian found himself with an infantry role in the New Zealand Army. "At the time, the National Army Museum was being established. It was to be fully staffed by Army personnel, so they were on the lookout for people who could potentially construct models, molds, dioramas and even turn photos into busts," recalls Brian. "I was definitely intrigued. I'd never heard of that kind of work before and it instantly appealed to me. The Army basically created a trade specific to what they needed and I subsequently completed an apprenticeship in signwriting and design. My role as a display artist in the Army turned out to be the start of what eventuated into a really interesting career."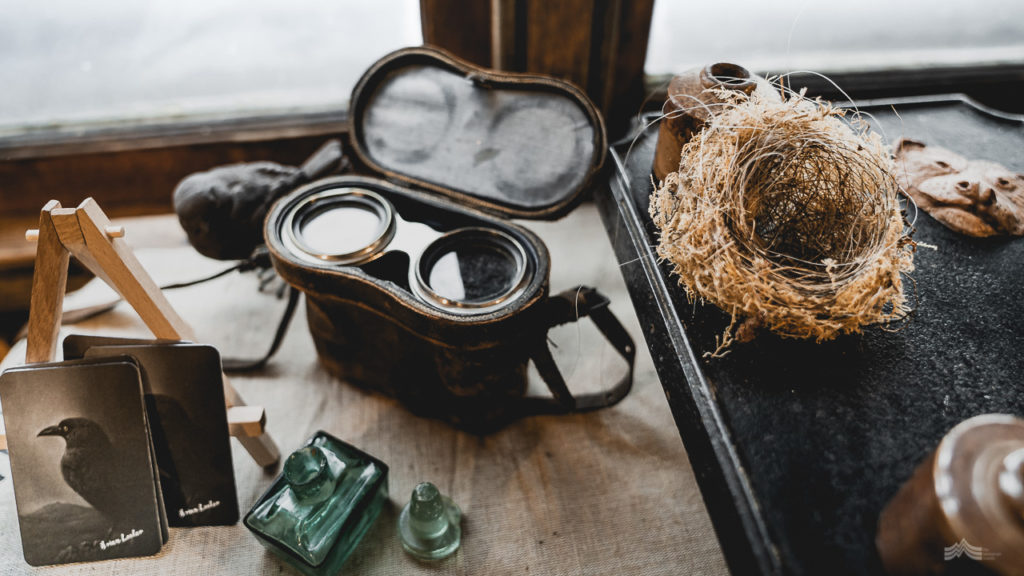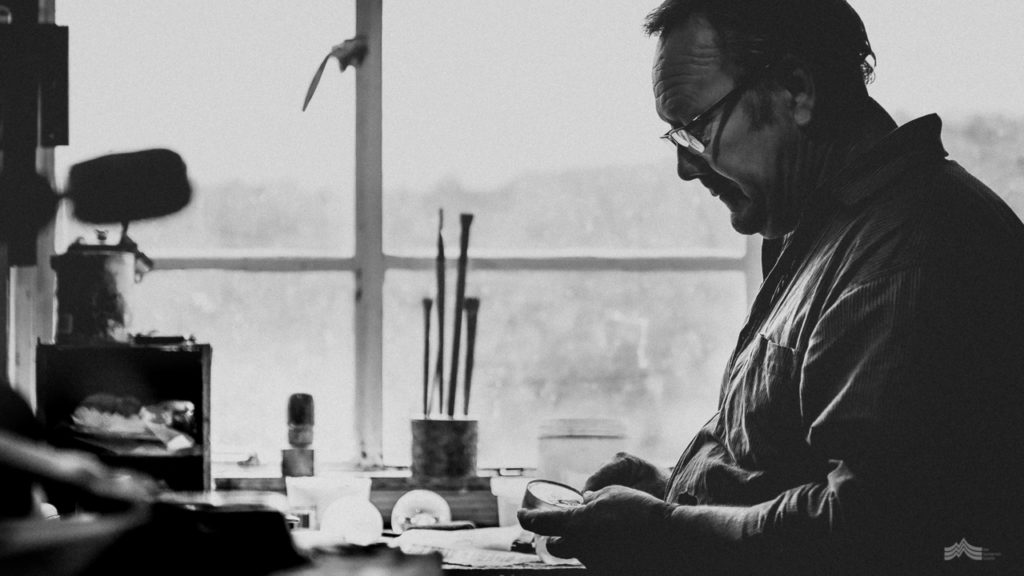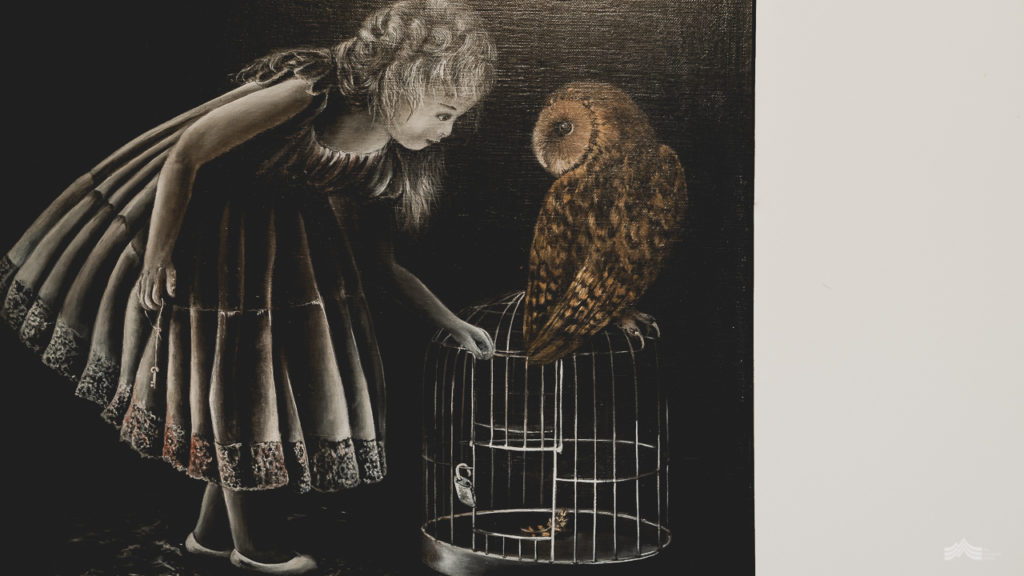 Brian's training across the ditch paved the way for a 17 year career with the Tasmanian Museum and Art Gallery (TMAG) as a Display Technician and Artisan/Preparator. A fateful trip to Western Australia to attend his brother's wedding ended in Brian buying a kombi van and exploring the entire country. "I travelled around for quite some time, picking up signwriting work, before eventually settling in Tasmania. I love it here and the role at TMAG was something I really relished. It certainly extended my skills in many areas – as a taxidermist, sculptor and as a designer of dioramas."
"Whilst I loved the display work, TMAG also provided me with great opportunity to expand my wildlife knowledge for my own art too. It helped fill in the gaps," nods Brian. "I really enjoyed field trips with the Senior Zoology Curator, Dr David Pemberton – he taught me a great deal about observing animals in the wild. That knowledge was the missing link I needed in order to make a much deeper connection with the animals I was painting. I took a lot from what I learned about animal behaviour and applied it directly to my art."
"Birds in flight are a great example," starts Brian enthusiastically. "When they take off, birds basically reduce their body size by a third in order to become streamlined for flight. I'd never noticed things like this until David pointed them out, and it's made a huge difference to my work both in terms of perspective and detail."
TMAG field trips provided Brian with a holistic view of nature. "I experienced first-hand the effects of habitat loss and the collapse of biodiversity within different environments. Trips to places like Judgement Rocks to assess Tasmania's largest colony of breeding fur seals, Albatross Island in Bass Strait, which is home to almost half of the world's population of Shy Albatross, and down to Pedra Branca to examine the vulnerable skink colony, have stuck with me for a long time. Those experiences have shaped my understanding of the connections and linkages that are essential for healthy ecosystems."
A decade ago, Brian returned to New Zealand for four years, working as a full time artist and completing a large body of work in two series. The first, 'Almost Lost,' featured the wildlife of Aoteoroa that have been pushed to the brink of extinction through habitat loss, introduced predators and human intrusion. The second series, 'Moving Forward … Looking Back,' focused on seeking and working towards a positive future while acknowledging and learning from past impacts of colonisation. The period was a catalyst for further works exploring environmental devastation.
"I now realise the devastation that an introduced species can have on an ecosystem and the repercussions of habitat loss. It's important that we learn from the impacts of colonisation and work towards a positive future."
Brian's contemporary work has an undeniable fantasy element to it. Think hares posing in rich suede waistcoats, pygmy possums perched on pocket watches, ravens bestowed with jeweled crowns and bandicoots nestled within the confines of a glass cloche. "It's really a narrative of what I've discovered over time," says Brian. "I'm heavily influenced by environmental issues that are consuming our earth and the impact of colonisation. Hundreds of Australian species have been devasted over the course of the last two centuries…habitat loss, introduced competitors, disease…these encounters are real cause for reflection on endangered and extinct native wildlife."
Brian now resides deep in the Huon Valley on the outskirts of the tiny township of Geeveston. Over the past few years he's painstakingly restored a glorious old apple shed, bringing to life his studio and gallery, Beak and Whisker, and multiple workshops where he can quietly continue his myriad of fascinating art practices. Nestled snuggly within his shady garden, it's a space that beckons one to design, reflect, create and display.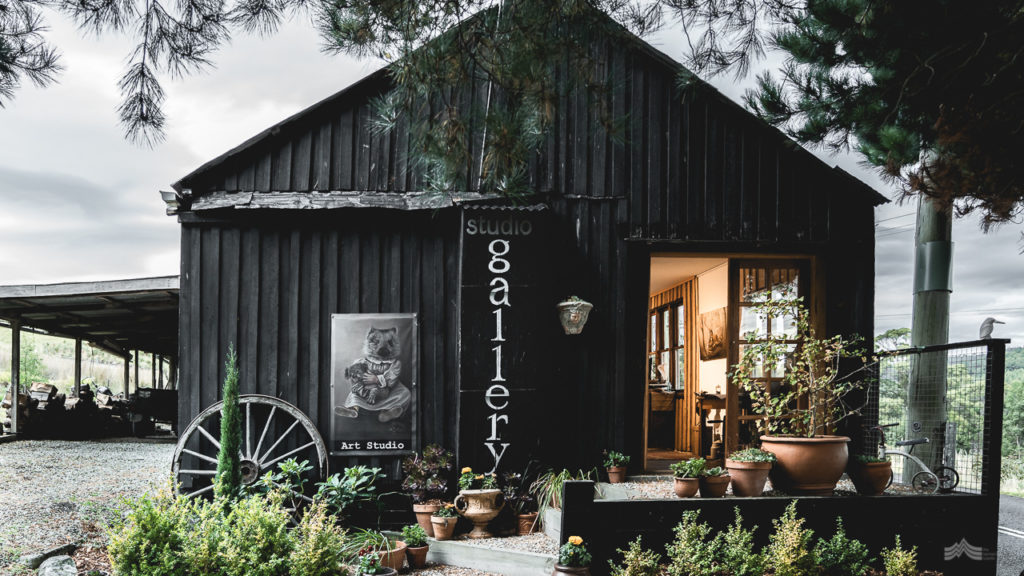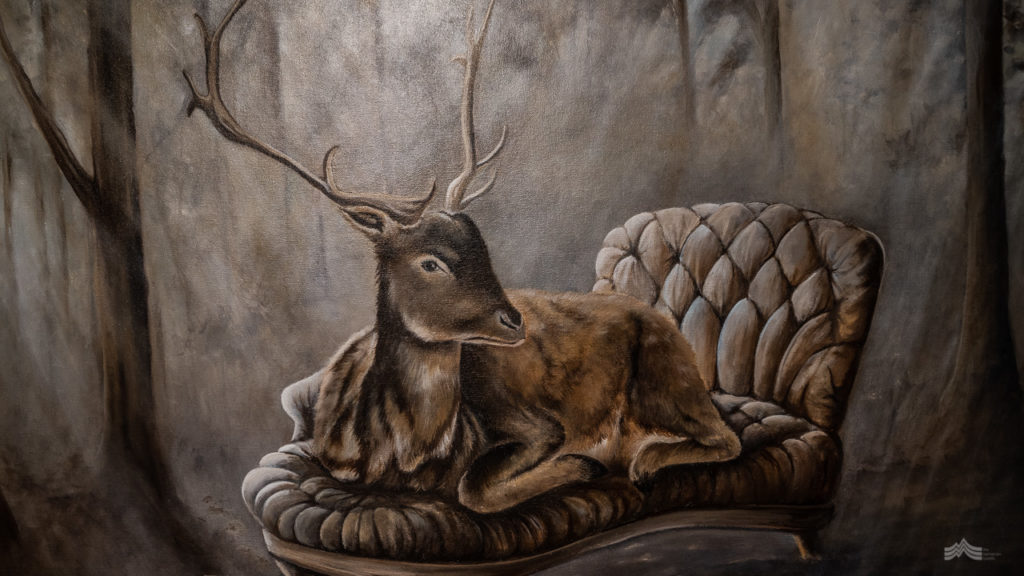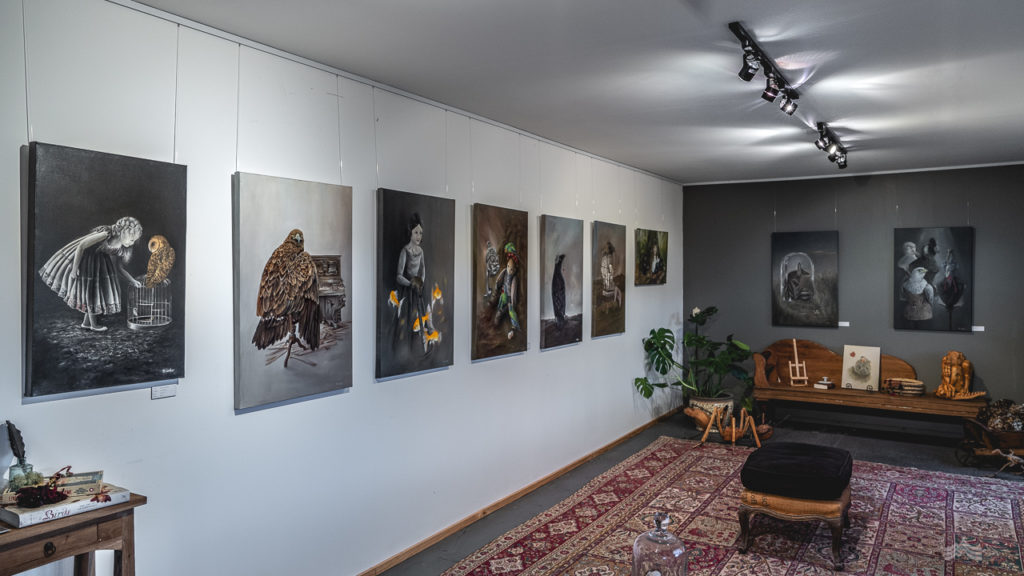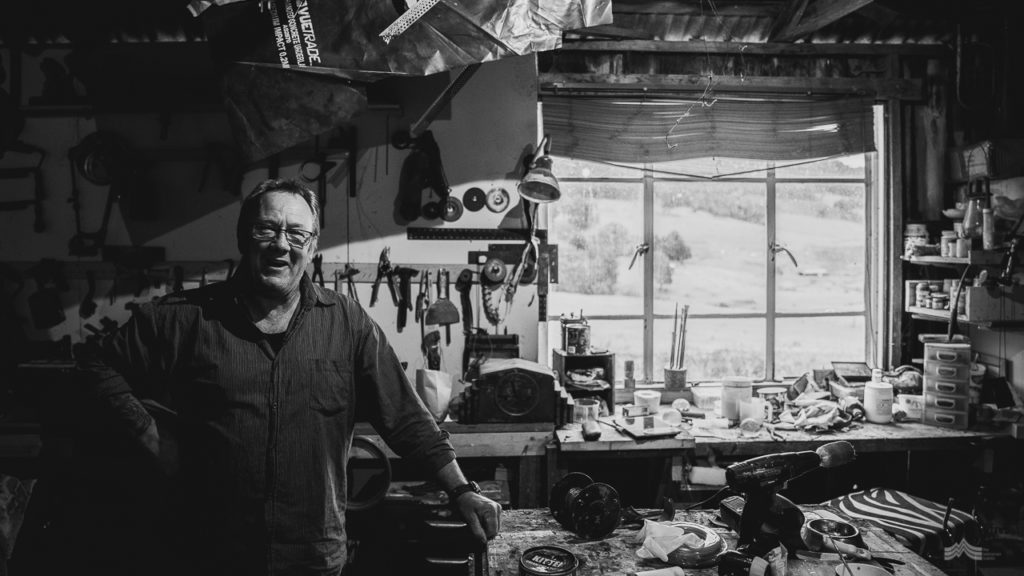 "As a lad my paintings never had underlying messages – they were just observations of what I had discovered in the field. I accepted what I saw and simply believed nature was there to be an enjoyable experience," explains Brian. "But as I've grown to understand the impact man and introduced species have had on native environments my work has become far more reflective. It is largely inspired by native wildlife and the challenges we've introduced over the past two hundred years."
Brian utilises the texture and flexibility of oils to bring each of his subjects to life. "I'd describe most of my paintings as portraits," he explains. "They tend to have a strong narrative of environmental issues…conservation, sustainability, biodiversity… and I find myself drawing heavily upon years of field observations. As an artist, my techniques are always evolving but my particular focus on wildlife and vulnerable habitats remains the same."
Brian's paintings have a truly whimsical quality about them. An almost fairytale atmosphere that encourages deep thought and reflection. Brian's signature style also sees his subjects framed gently by space. This hallmark, combined with a limited colour palette of muted tones, provides space for contemplation. "Most of my paintings now are encounters that raise questions, rather than simple observations," says Brian.
"There are no easy solutions to most of the issues we face today. I hope my paintings invite questions and thoughts whilst also conveying a sense of hope and belief in the future."
Brian credits his wife Cheryl as the brains behind many of his works. "It's not uncommon for us to sit together and chat about ideas of an evening," he says. "Cheryl reads a lot and she will often make suggestions that we then flesh out between the two of us. They often start with a bold innate object, like a hot air balloon for example, and an interesting piece of history. Then we both sketch a bit until I move onto the canvas. Things often change as I go and I regularly paint over various elements until I am satisfied with the final result."
Beak and Whisker is a celebration of the complex linkages between nature and humanity. The gallery itself is the perfect reflection of Brian's intriguing life and the journey his art has taken to date. A lush velvet footstool is the ideal perch from which to take in Brian's unmistakable style and muse over the cryptic meaning behind a myriad of his fantastical works. From a White Bellied Sea Eagle atop a luxe Victorian armchair to a Wedge-tailed Eagle huddling over a piano, each is steeped in allegory. Like clues to his thought processes, the space is peppered with birds nests, jars of feathers, vintage field binoculars and ageing skulls. The treasured finds of a dedicated forager. "The time I've spent in the field and working alongside zoologists has been invaluable," nods Brian. "Making time to just go out and enjoy nature will always be important to me."
Brian's background as a taxidermist has undoubtedly guided his ability to capture intricate detail. "The skills I've developed over the years seem to have all melded nicely together," he agrees. "A taxidermist for the museum – that experience handling native animals has certainly helped me to familiarise myself with various species. You certainly get to know the animal's anatomy," says Brian. "I don't do as much of this now, but sometimes I'm asked to help out with special projects and people bring me deceased animals to study and learn – under special permits of course."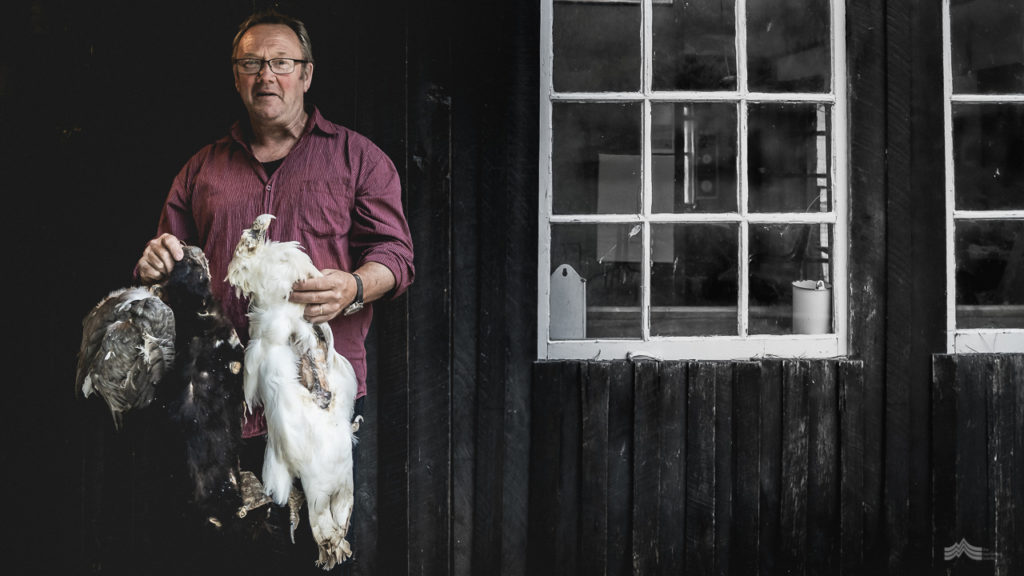 Brian is a regular exhibitor in selected and open group exhibitions throughout both Australia and New Zealand. An intriguing collection of sculptures dotted throughout the studio and the garden are evidence of his skill across a variety of mediums. Brian's long held love of carving is evident in intricate designs shaped from native timbers. "I like repurposing and reusing materials too," he explains as his eyes sweep around his busy workshop. "I'm always collecting bits and pieces for future creations…you just never know when something might come in handy."
A more energetic steampunk vibe radiates from some of Brian's more recent sculptural animals. Pieces of old automobiles, discarded farm machinery and even cogs quietly borrowed from antique clocks. Nothing is off limits. The results are retrofuturisitic delights for the senses – metal masterpieces that have arisen from piles of seemingly superfluous waste.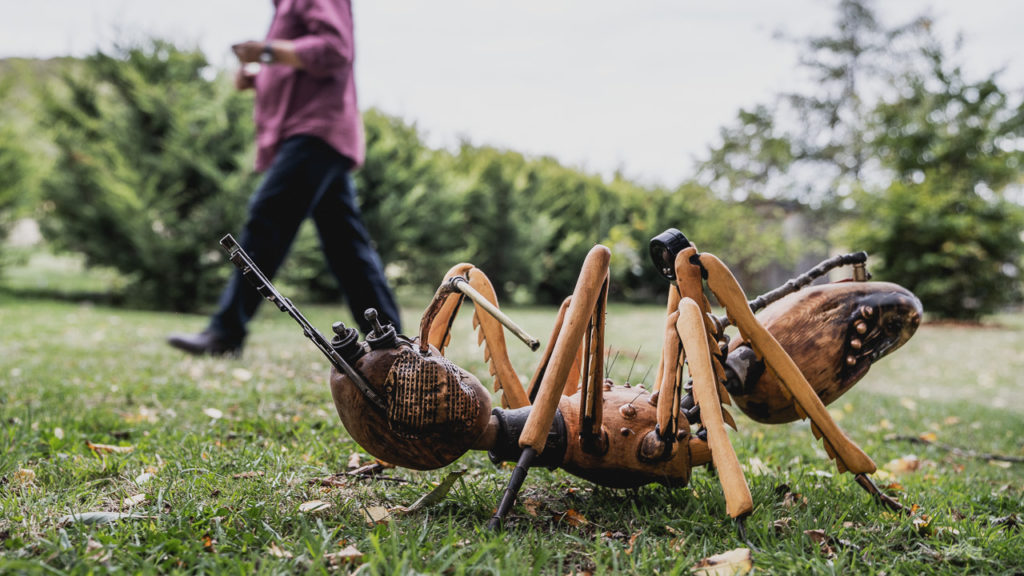 From sculpting to painting and from designing to building, Brian's talents are many. "I've always experimented in different mediums," smiles Brian. "The theme is always wildlife, but the ways I explore that are many and varied. I'm enjoying working on murals at the moment too and have recently finished one just down the road in Geeveston. I'd like to do more of that in the future."
Today Brian and Cheryl are together renovating their ageing farmhouse. It's a picturesque scene reminiscent of his childhood – rolling farmland, cheeky native visitors and a small but welcoming community. "I have an ongoing body of work underway under the title of 'Shifting Sensibilities,'" finishes Brian. "I'm exploring the changing emotional awareness and responsiveness to the current environmental issues consuming our earth. Global warming and pollution forms a key part of this, but ultimately I hope to reconnect with our natural world and our place within it."
Visitors to Beak and Whisker are welcome by appointment. Get in touch with Brian via Instagram.