Tasmania is an absolute gift to photographers, with scenery and sights that make even the most amateur photographer look good. A quick peek at the shots that are shared regularly by the @HuonValleyTas curated Instagram account reveals that the Huon Valley is one of the most photogenic regions of all.
One of the most astonishing things about the Huon and Far South is the diversity of landscapes within such an accessible area: from beaches to rivers, mountains to forests, and historic villages to fruit-filled orchards, there really is a scene to suit every taste.
It doesn't matter if you're using a smartphone or a DSLR, there are places in the Valley that allow every photographer to shine, so we've rounded up some of the best.
Head to Dover for the beautiful light. If you follow @KrillKnight on Instagram you'll know she's got a gift for capturing those fleeting moments when the light is doing something magical, and more often than not those shots are taken in or around Dover. Whether it's sunbeams pushing their way through grey clouds, an enormous arching rainbow, stormy skies rolling in from the Southern Ocean, or just another ridiculously pretty evening when the sun sets behind Adamson's Peak… head down to Port Esperance Bay and see what you can find.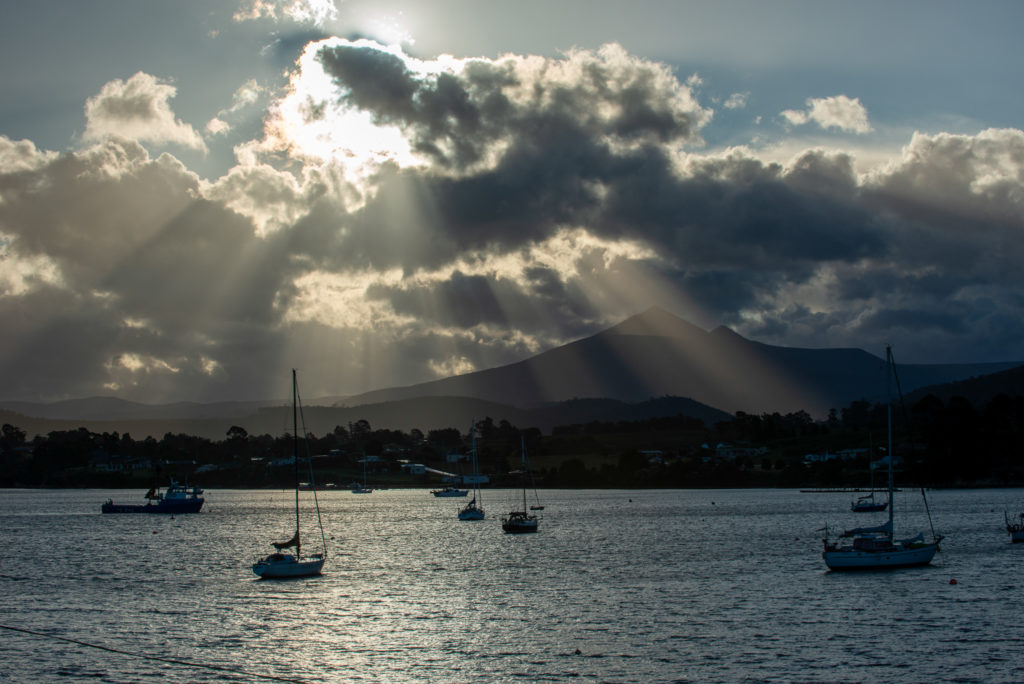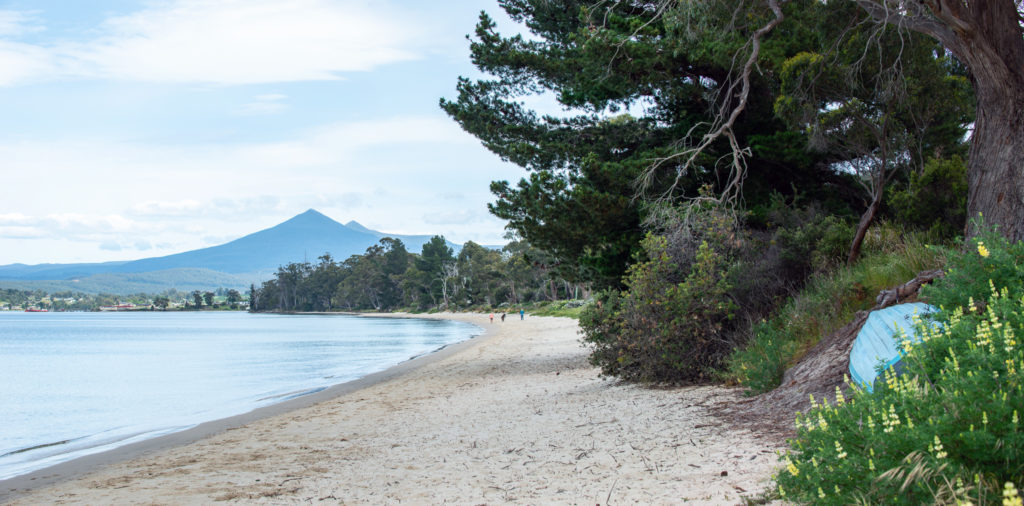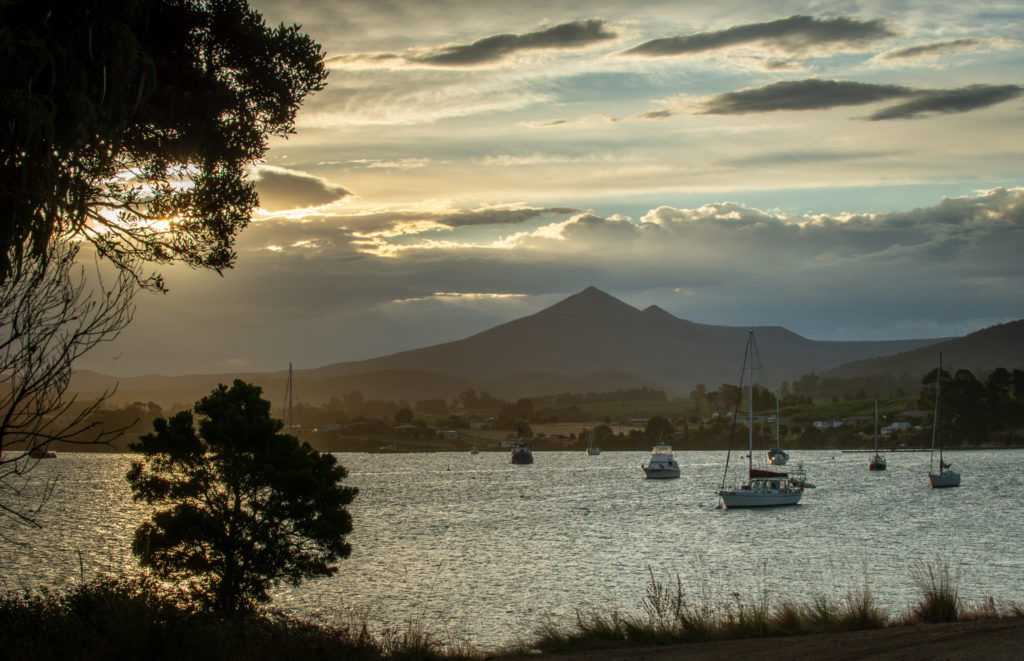 Head to Willie Smith's Apple Shed for the apples. The apple pie at Willie Smith's must be one of the most photographed pies in the world. I don't think I've ever seen someone take a bite without first pulling out their phone for a shot of that deliciously crisp pastry, generously spiced apples, and delicate edible flower garnish. But if apples are your thing, make sure you also leave time for a self-guided tour around the heritage museum. Entry is by gold coin donation, and you can expect to see old equipment, retro packaging, and an impressive apple wall with over 390 varieties on display.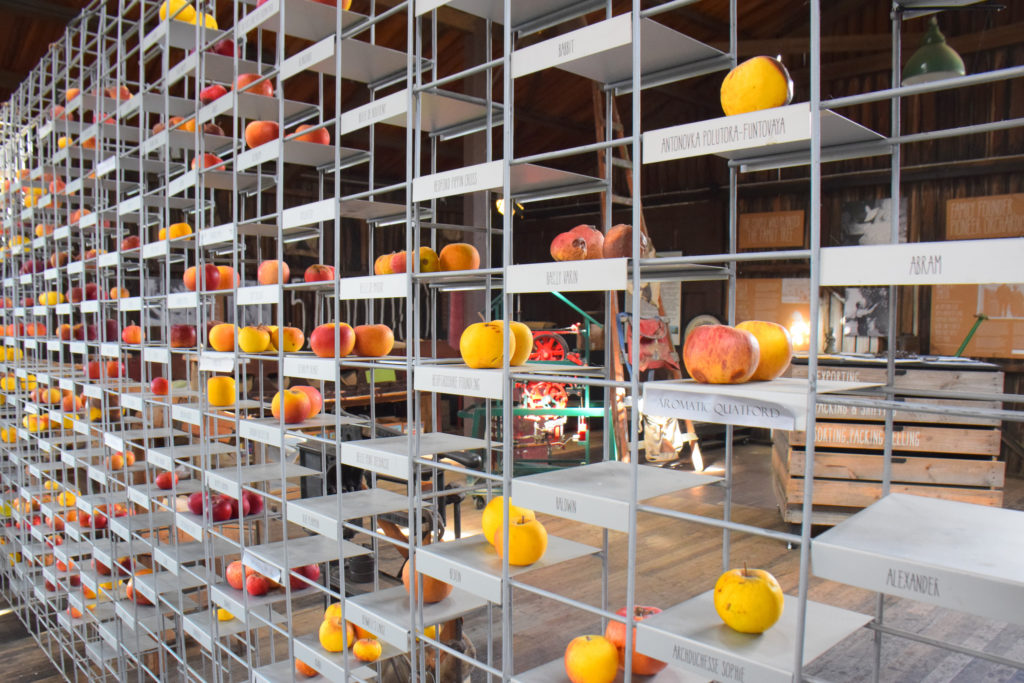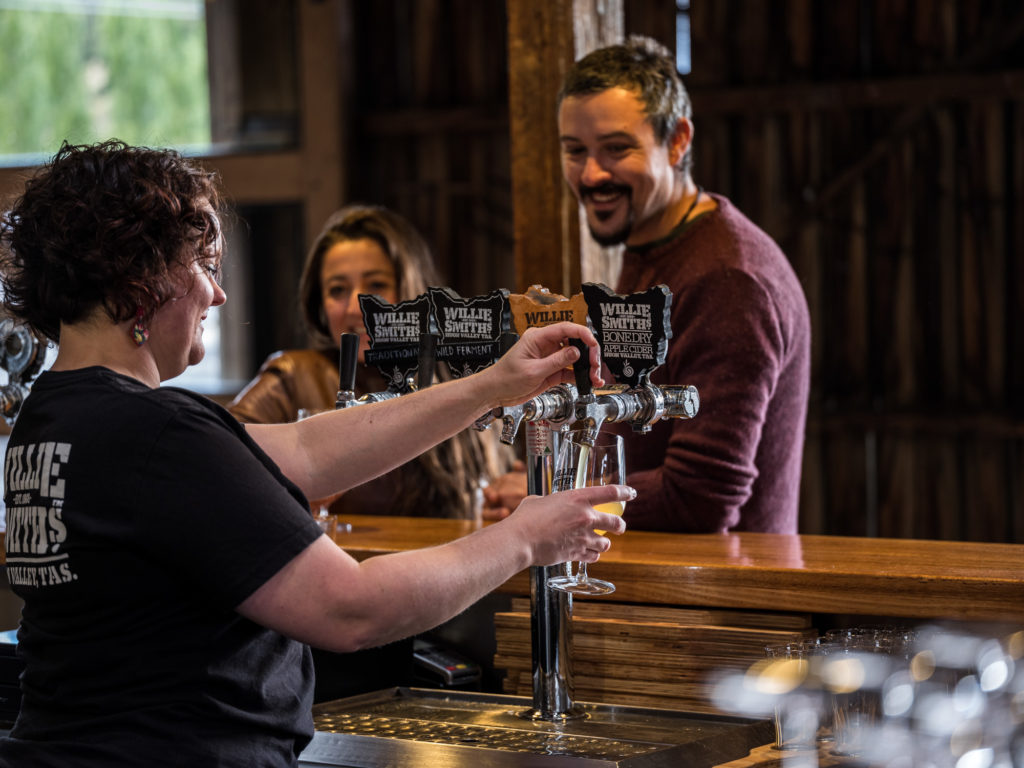 Head to Franklin for river reflections. On a still day, there's nowhere in the Valley that feels as calm and soothing as Franklin. With not even a ripple on the river, this is a great place to try your hand at photographing some of the beautiful wooden boats that are docked along the banks – from tiny colourful rowboats to the lovingly restored sailing ketch 'Kerrawyn'. There's a lovely foreshore walk so take your time, enjoy the quiet, and see if you can find the perfect picture reflected in the tannin-darkened water.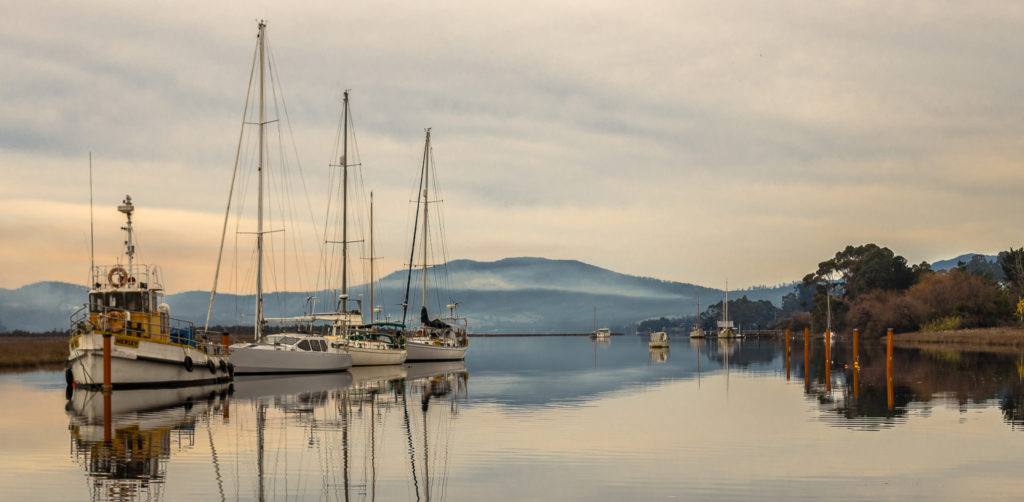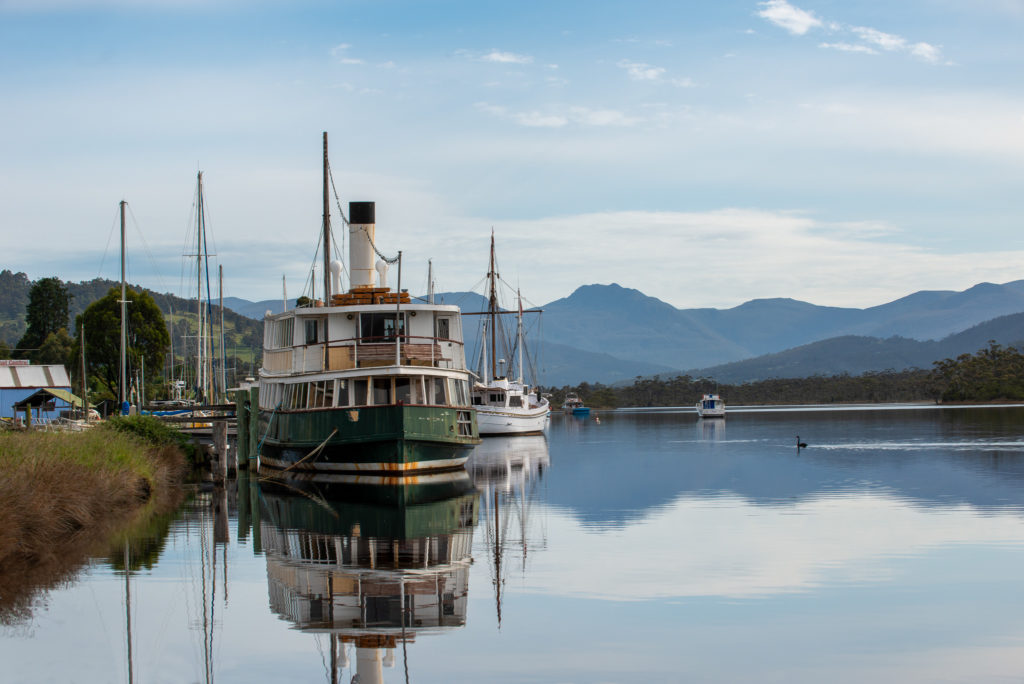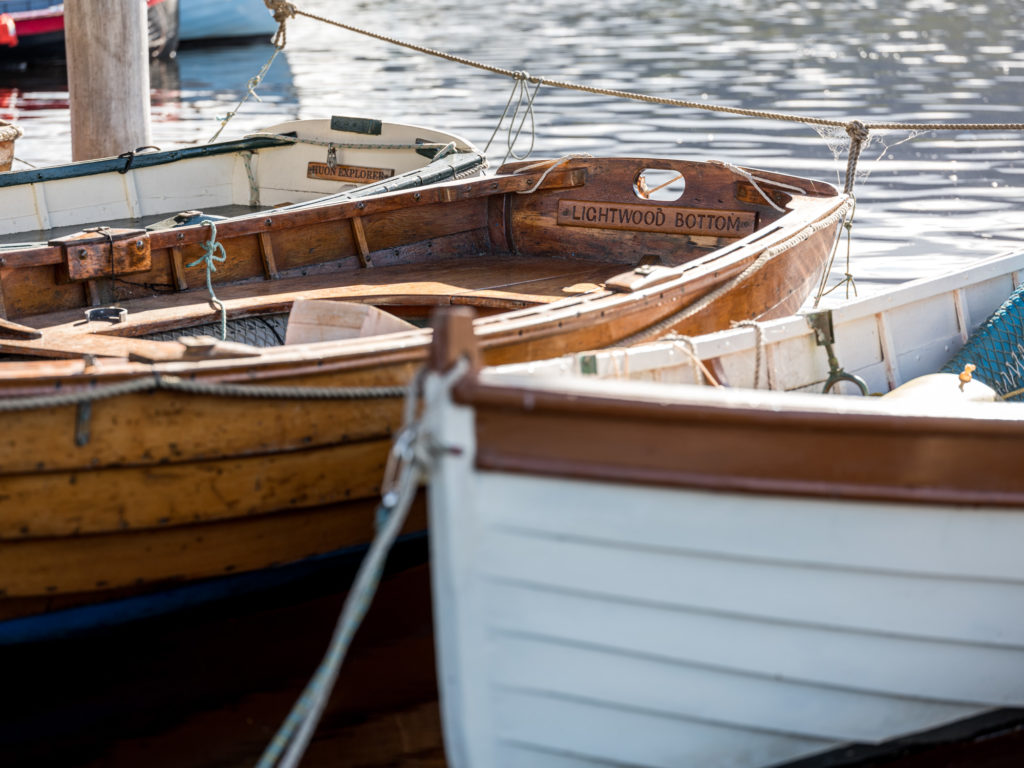 Head to Hastings Caves for underground rock formations. At Hastings Caves you can expect to see an array of dolomite formations – spacious chambers, spiky stalagmites, and intricately sculpted columns. Taking photographs in low light can be tricky, but can lead to spectacular results once you've got the hang of it – have a look at this post from Tasmanian-owned company Shutterbug Walkabouts for some top tips.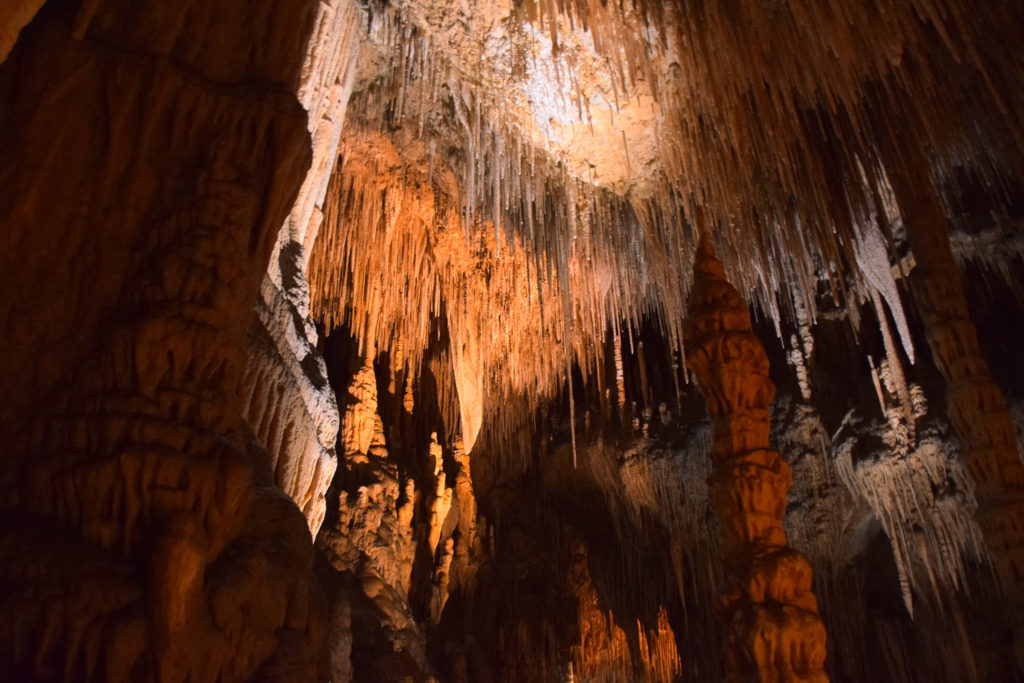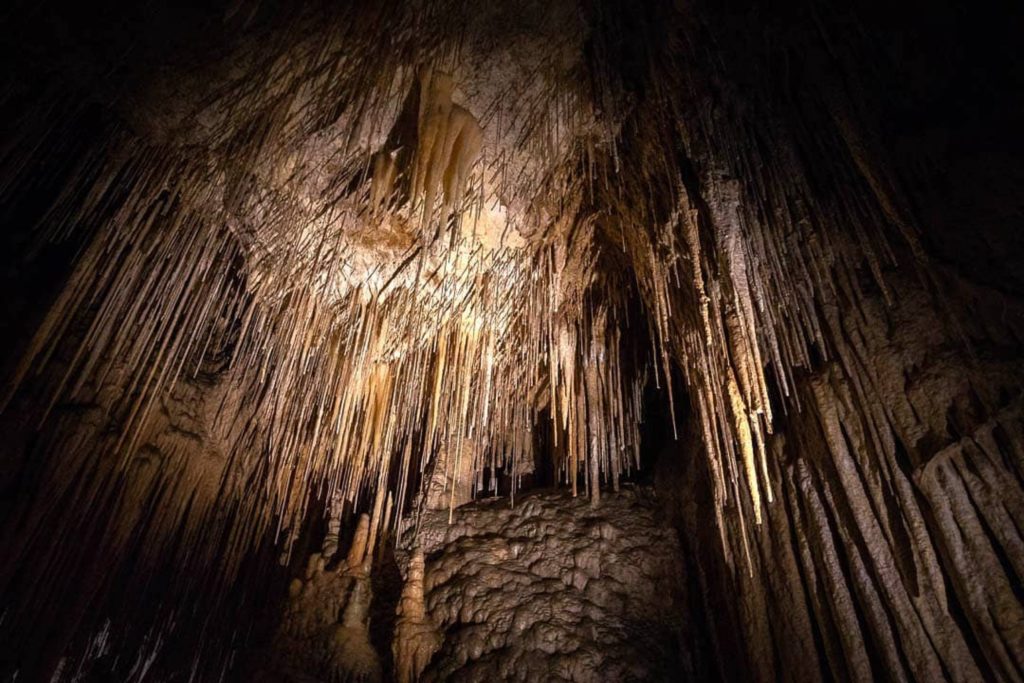 Head to Recherche Bay for sea, sand and big sky. If you make it as far south as Recherche Bay, you're likely to have the beaches to yourself, and what beaches they are. This is a genuinely spectacular stretch of coastline, with the small settlements of Cockle Creek at the southern edge of the bay (the most southerly point you can drive to in Australia), and Catamaran at the northern end. Cockle Creek is the southern edge of the rugged Southwest National Park, so you've got a backdrop of the rugged forest – but it's the clear waters, windswept sands, and ever-changing skies that really draw your attention. This is Tassie at its wild and wonderful best.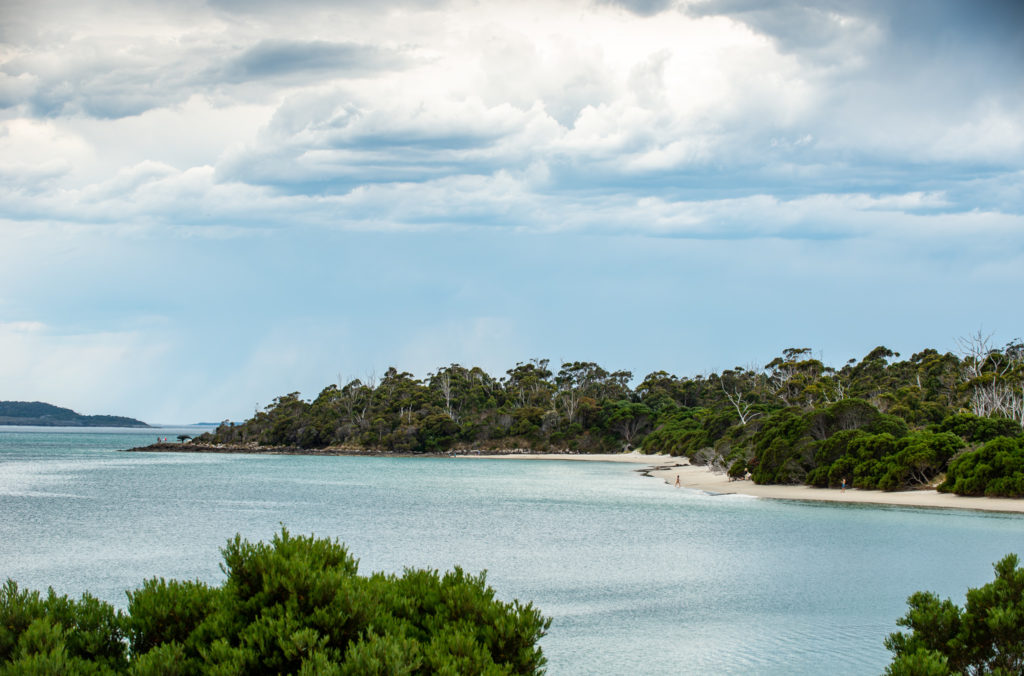 Head to Hartzview Vineyard for heritage listed Pickers Huts. There are many good reasons to visit Hartzview Vineyard at Gardners Bay: neat rows of vines, spectacular views of the Hartz Mountains, and delicious cool climate wines to name just a few. But photographers may be especially interested in the seven pickers huts that line the road to the winery. There are tiny wooden pickers huts all over the Huon Valley – basic summer homes for families who needed to harvest berries, apples or hops. Visitors are welcome to look inside, for a glimpse into working life in the early 1900s.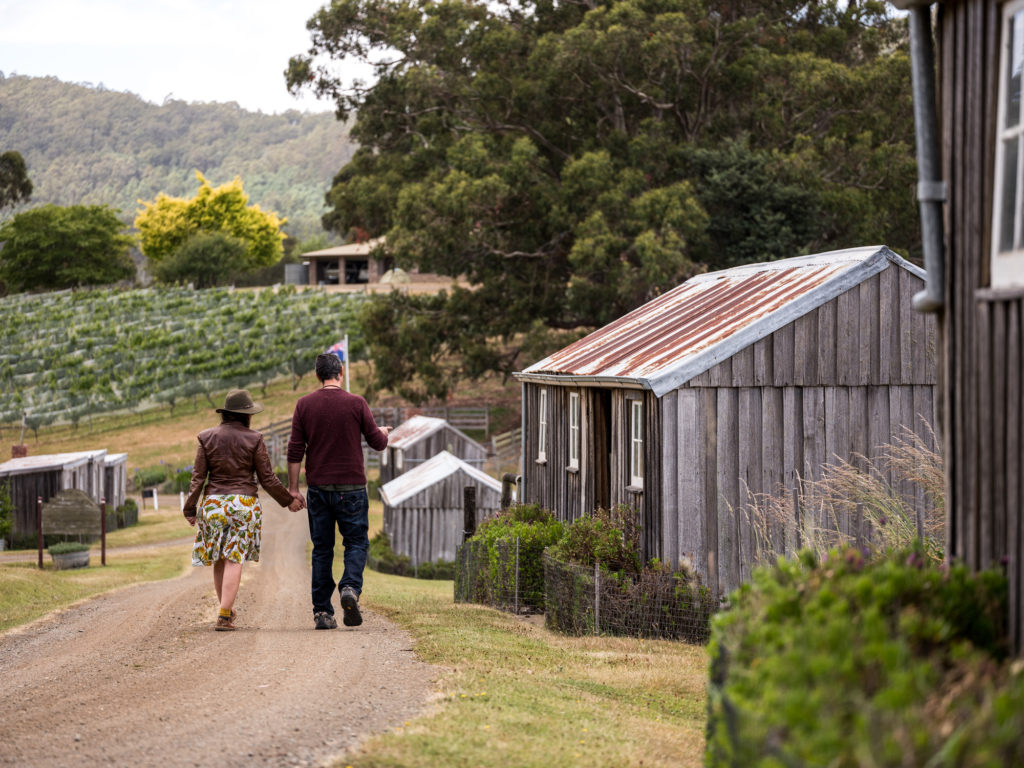 Best of the rest. There are a few 'classic' Huon Valley and Far South shots that every photographer should try and add to their portfolio. Perhaps make a road trip of it and see how many of these you can find in a day: Eggs and Bacon Bay (and not just the signpost!); a scene or building in Geeveston that you recognise from watching Rosehaven; waratah and waterfalls in Hartz Mountain National Park; a view of Sleeping Beauty (the Apple Shed at Grove and Franklin Foreshore are great spots for this); quirky roadside produce stalls; an early morning mist; an unexpected wildlife encounter; a cottage garden in Huonville or Franklin; and – of course – an orchard in full bloom.