John Clark arrived in Franklin in Tasmania's magnificent Huon Valley in the 1830s. Fresh from the voyage from England he was the first permanent white settler in the area. A purchase of land on the banks of the Huon River saw the family clear space for a simple dwelling and the planting of both fruit trees and vegetables. A diary entry by Eleanor Franklin in September 1838 perfectly captures the challenges of the time.
"…a heavy hail shower drove us in at Clark's property, he is so industrious that with the help of another man (a madman and not fit for much) he has built a hut, cleared a great deal of land and sown some potatoes etc in 12 months. It is impossible to get through some of this scrub without a hatchet."
John went on to complete his homestead Woodside in 1846, a glorious country residence perched above Clark's Rivulet. To this day it remains occupied by 5th and 6th generations of the Clark family who continue to care for the very first pear tree planted in the Huon Valley. Diligent in nature, John went on to construct an impressive flour mill on the property – three stories high and powered by a 32ft water wheel. Wheat was bought by barge along the river and the Clark name became synonymous with successful agriculture in the valley.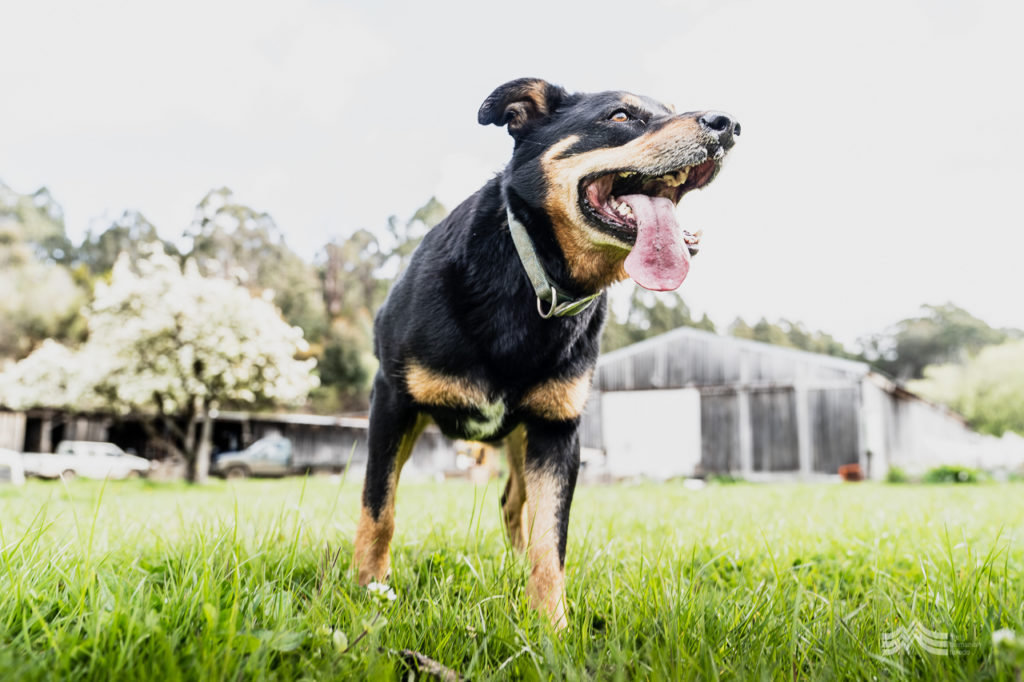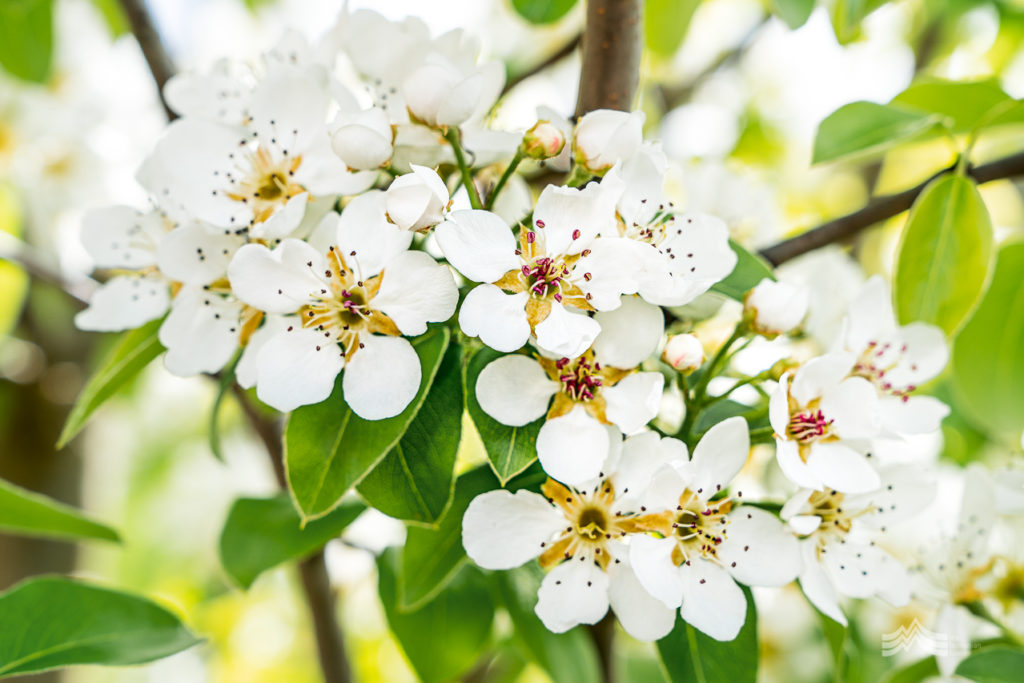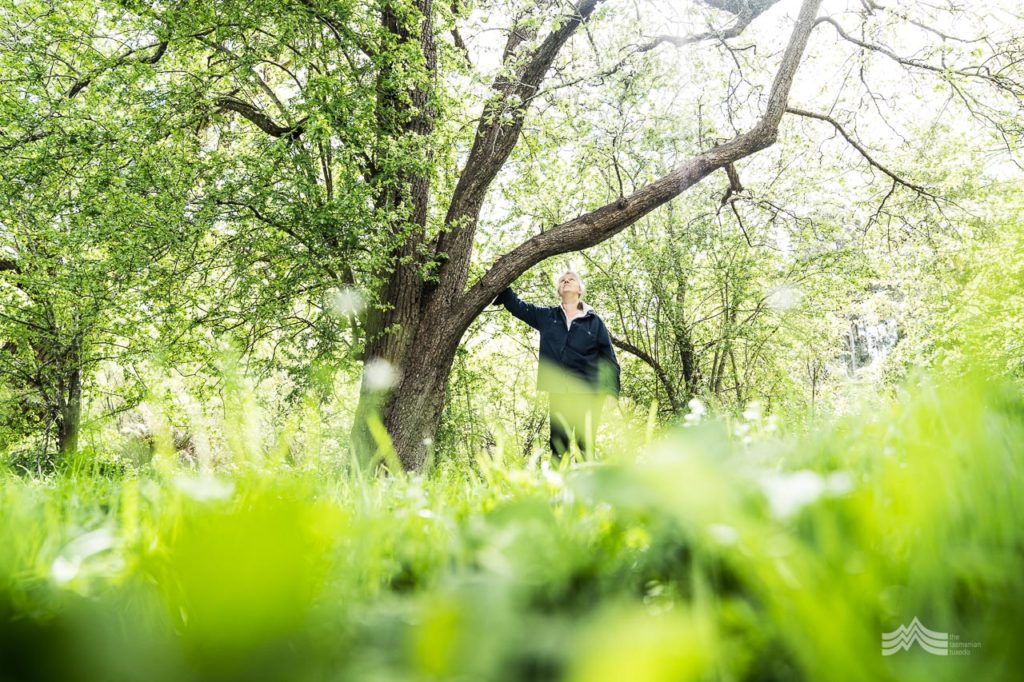 Family connection to the land has never wavered. Current custodian of Woodside, Naomie Clark-Port, John's great-great-granddaughter, recalls her own grandfather's love of the orchards. "Frank Clark was a man of few words," she recalls, smiling. "He was John's grandson and he certainly shared his love of tending to his fruit trees and pottering about in his vegetable garden. Frank was born in 1894 and was the third generation of the family to farm at Woodside. Much of the fruit that goes into Frank's Cider today comes from the very trees that Frank himself planted all those years ago."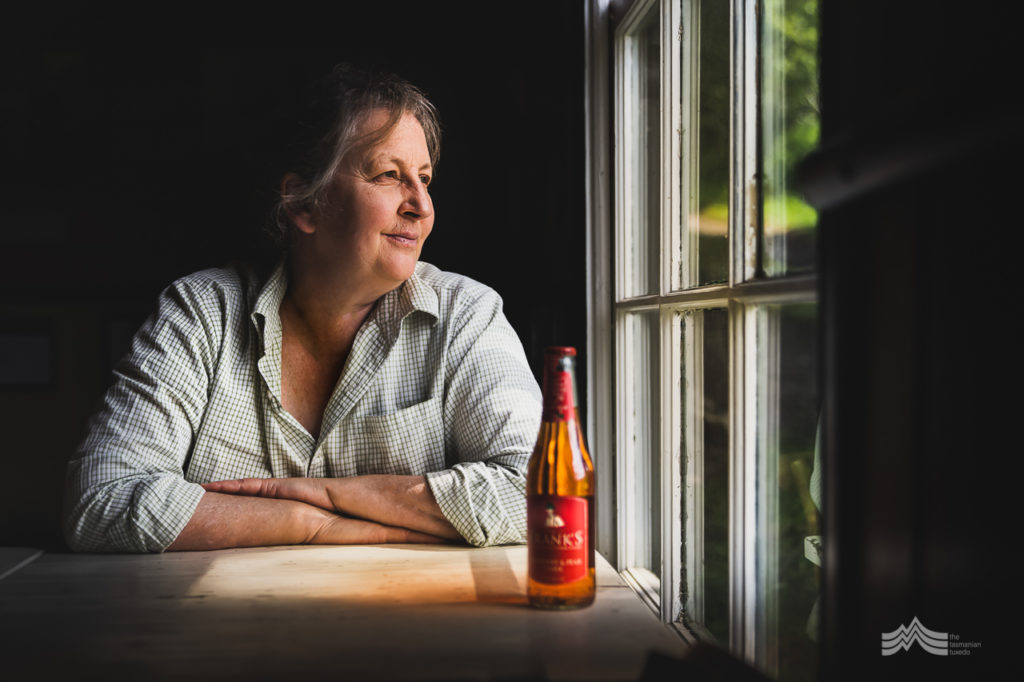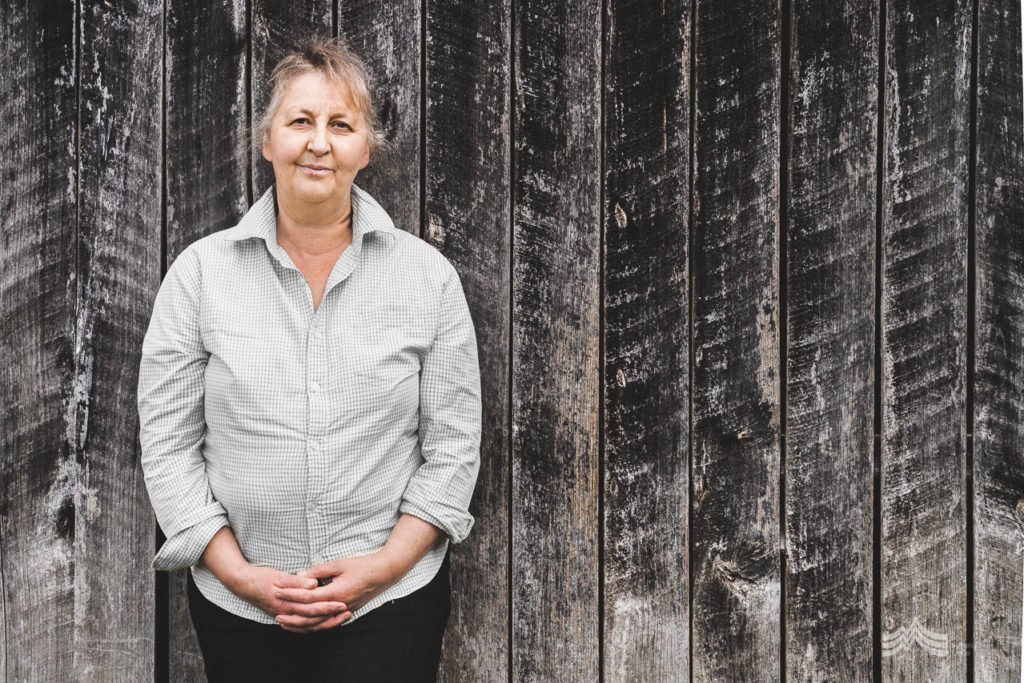 Orchards once lined the fertile banks of the Huon River, with each farm having its very own jetty. Trading ketches and later river steamers would collect cases of apples and other commodities for transport north to Hobart and beyond. By the 1860s, the first year of detailed records, there where 120 varieties of apple produced in Tasmania. By 1885 there were well over 500 orchards in the Huon, giving the district prominence in both total production and quality of its fruit.
Today, Naomie and her children tend to the same orchard that Frank planted, naming their cider venture in honour of his memory. "He was a man of few words," shares Naomie. "An orchardist all his life who loved the outdoors. I imagine he would take one look at this now and grumble in his deep voice, 'You wouldn't want to call this after me.' He was never one for attention and not known for conversation, particularly after returning from the war. He was a hard worker though, always active in the church community and the bowls club. My dad, Brian, was a lot like him too. I worked the orchard alongside him and he's the reason I'm here today.
Frank was responsible for the first commercial plantings in the valley, where the trees were neatly planted in rows. "We certainly know he made cider too," explains Naomie. "We still have his original handwritten recipe and it's what we based our own cider on today."
Sharing many fond memories of her grandfather, Naomie clearly has a soft spot for the man behind the brand. "I'll always remember he had a little tartan biscuit tin," she muses. "As a little girl I would go and find him in the orchard, and that tin was usually packed with tomato sandwiches, cream puffs and jelly cakes. Delicious treats made by his sister, my Great Aunty Win. They lived together in Woodside when I was a child. She had polio and never married, while Frank's wife May died young. He always had a hat on too, with a little rim of hair just visible underneath."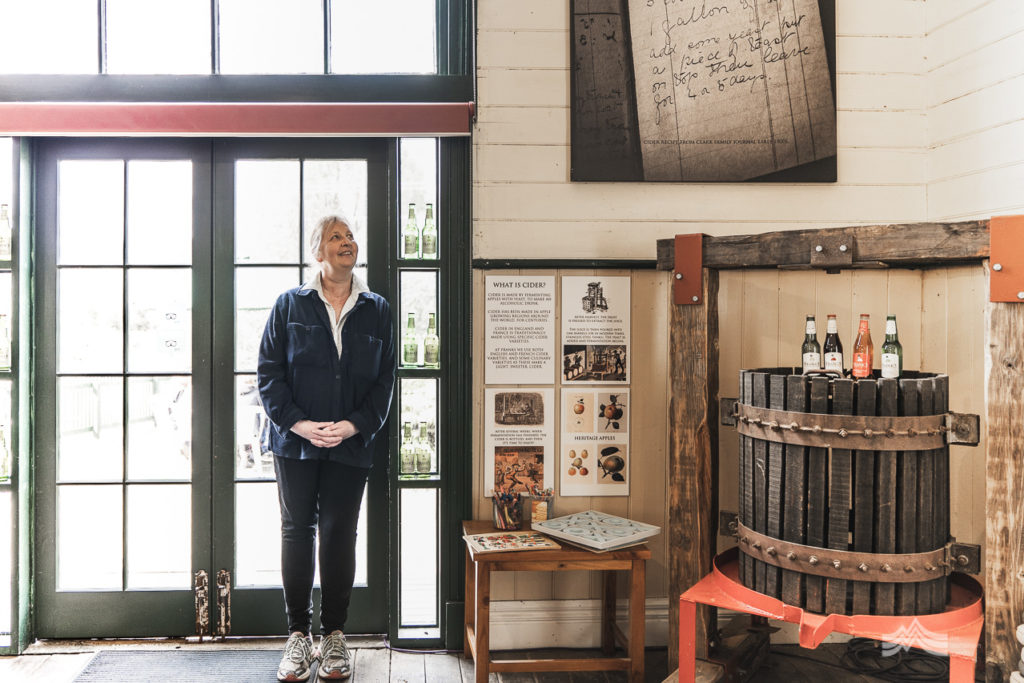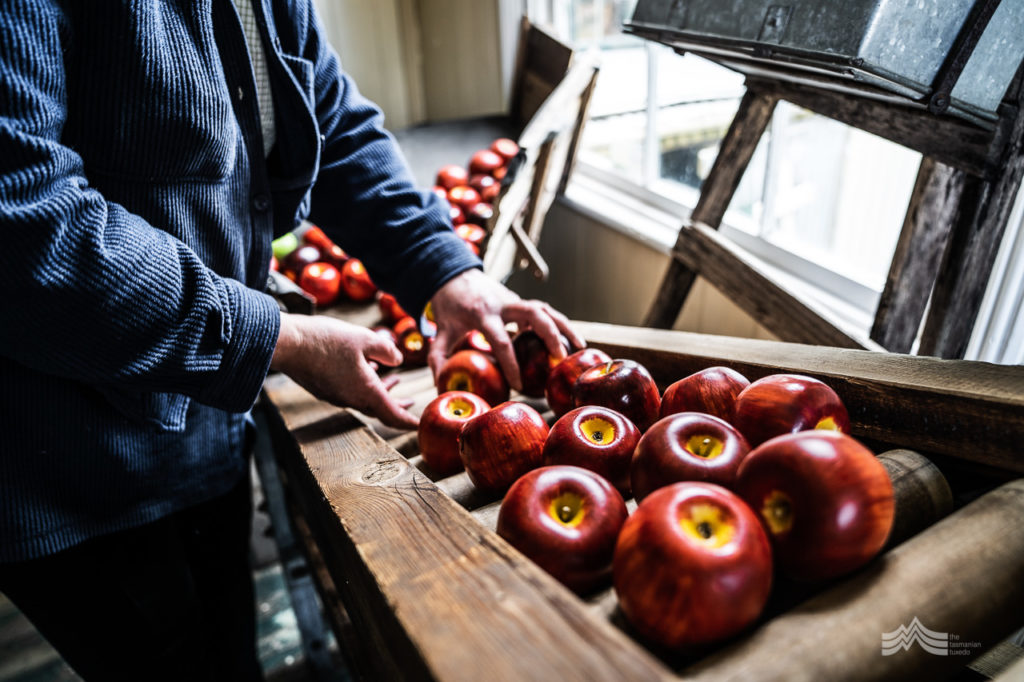 Naomie and her family launched Frank's Cider in 2012. It's a story of boutique cider house steeped in family tradition. "The apple market in Tasmania really boomed in the middle of last century," explains Naomie. "And when the bottom dropped out of that many orchards around the valley closed down. We're lucky our family stuck it out. This new diversification into cider is really another chapter in the Clark family history book."
Frank's Cider is well known for its four cider varieties. Summer Pear, Summer Apple, Cherry Pear and Raspberry Pear. All are refreshingly light and crisp, with the variety of flavours well received by locals and visitors alike. "When we are exhibiting at festivals we find our cider is very popular with women in particular. It's the classic old apple, and the raspberry and pear, that seem to stir the most interest," says Naomie. "And people love hearing Frank's story and meeting Frank's granddaughter. It's always fun to share the family history with people that are interested."
Deliciously packed with heritage fruit varieties that are tree-ripened, Frank's Cherry Pear Cider is now stocked nationally in Dan Murphy's. "As a small family producer, distribution has certainly been a challenge. We've been let down by other distributors in the past, but are finally in a space that we feel things are where they should be."
"We're one of the last to pick in the valley," says Naomie. "We leave the fruit on the trees as long as possible to ripen and to develop the fullest flavour possible. "Cider is usually a blend of varieties, the flavours come from one, the tannin from another…that's what makes really good cider. It's a combination that provides great complexity."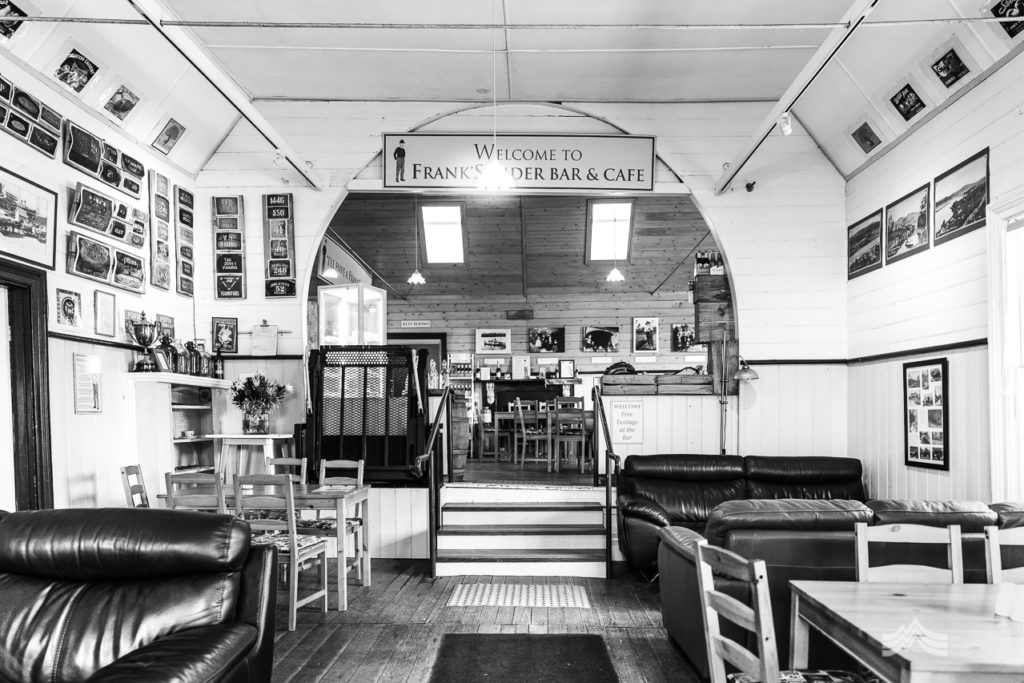 A later addition to the business was Frank's Cider House & Café. "In 2014 the opportunity arose to purchase the local church hall," explains Naomie. "I have very clear memories of Sunday School in there and performing in nativity plays as a little girl…the old stage is very familiar. I know my dad kissed his first girl in here too. It just made sense to buy it and reopen it again for the community, so that's what we did."
Frank's Cider House & Café operates seven days a week. It's a welcoming place to stop for a cider tasting, coffee and cake, or a relaxing lunch. Not only is there hearty fare on offer, but so too is an intriguing display of memorabilia depicting the history of apple growing in the Huon Valley. Relics of apple production, along with magnificent old black and white photographs that hark back to yesteryear. "During summer, we also offer orchard tours," says Naomie. "Events such as live music and comedy nights have also proved popular and we hope to be able to do more of that in the future."
Not daunted by the multiple business arms in operation, the Clark family has recently taken charge of St John's Church itself, situated on a low rise at the rear of the hall. "Frank himself is buried in the cemetery here, as well as many other generations of the family," Naomie says. "Not that that was our key driver in the purchase. We really wanted the church to stay accessible to the community…to remain used for the purpose in which it was intended."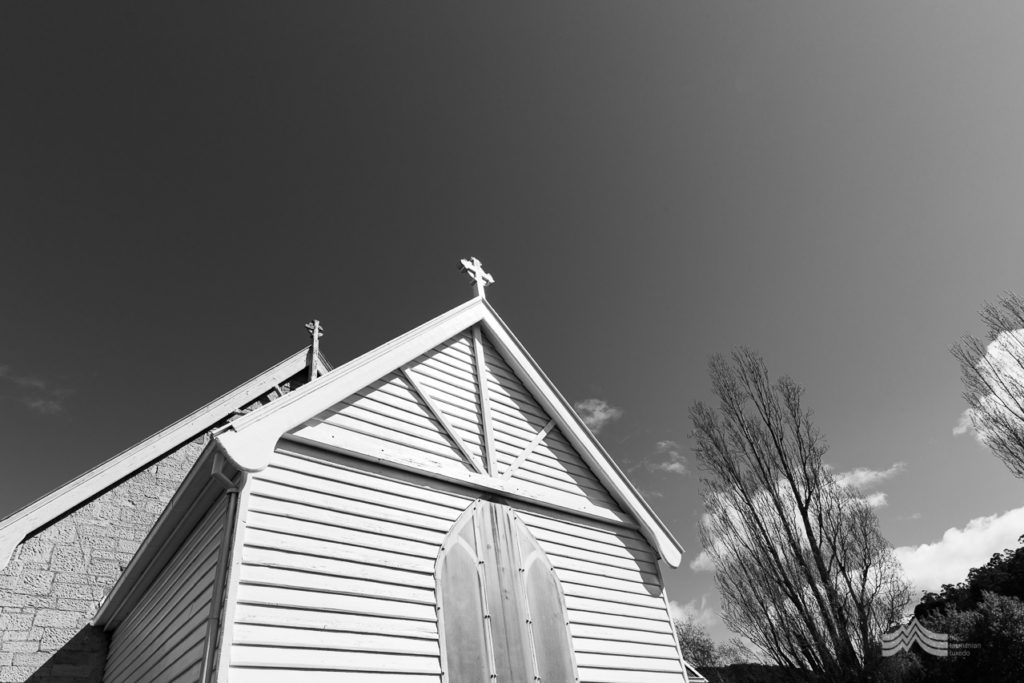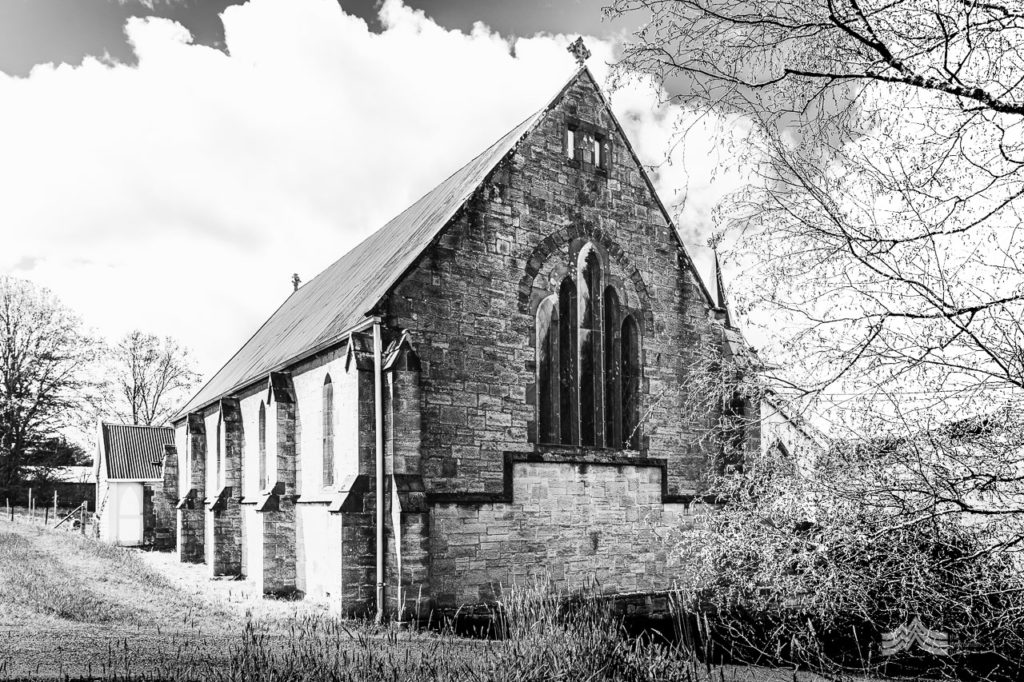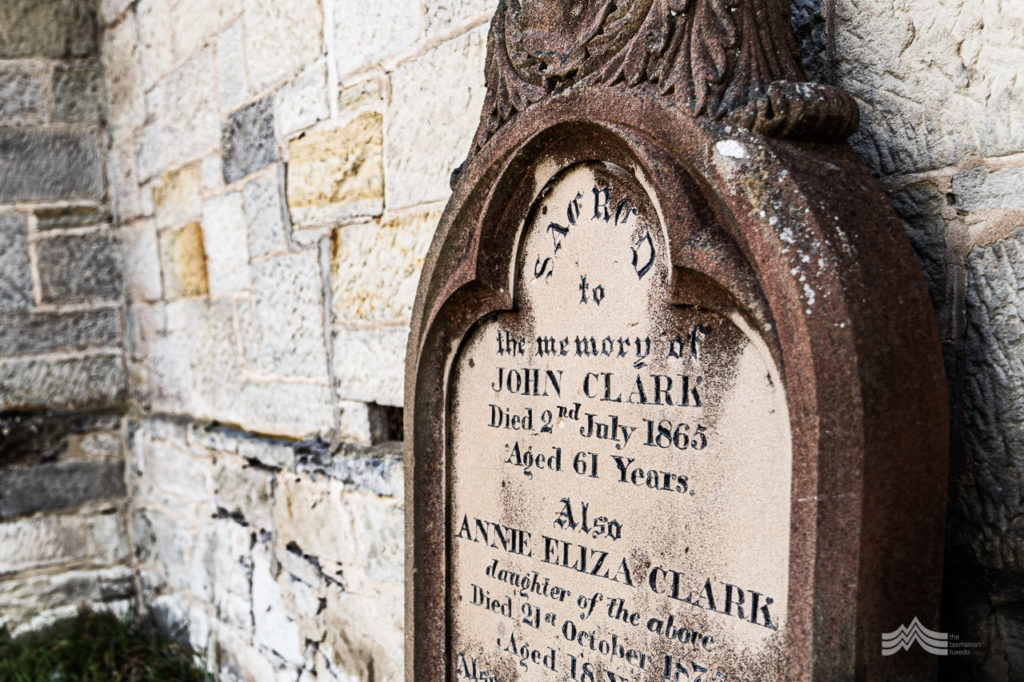 The beautiful stone building dating to 1864 stands in good condition, however extensive works are required around the grounds themselves. "We know we've bitten off a huge job here," nods Naomie, surveying the historic cemetery before her. "There is a lot to do to bring this back to its original state, but we believe it's worth doing and are committed to putting the work in. Clearing old trees, tidying around the graves, installing a history trail, paths, seating, the list just goes on but I think the local community are appreciative and it's a passion I want to pursue."
Naomie is delighted the church can continue to welcome a congregation, host local musicians, and provide a perfect country backdrop for small weddings. "I myself was married here, and it's a lovely little church for family weddings," she says, nodding. "This was one of the first churches to be put up for sale by the Anglican Church and we are so glad to see it available to the community again and hosting traditional family services once more."
As another day dawns at Woodside and Naomie looks out towards that ageing pear tree from the 1800s, she's grateful for the heritage before her. "To be walking on this same ground and to be working this same area, it's pretty special," she finishes. "Heritage is important and once it's gone, it's gone. Some of these trees are over 150 years old and almost certainly the oldest here in the valley. I'm certainly lucky to be here and living in my great-great-grandfather's house. And yeah…I do think about Frank when I'm out in the orchard."
Order your own taste of Frank's Cider at www.frankscider.com.au
Follow thier social media pages Facebook and Instagram
If you're in the Huon Valley, Tasmania, be sure to drop in to visit their cider house in Franklin for a cider, a meal, and a stroll through the church grounds by the river.