Living in the hustle and bustle of Sydney, Caroline Davies Choi would hear the drunks going from pub to pub at night – but these days she falls asleep to a lullaby of chirping frogs at Judbury on the Huon River.
What a change! She has a Tasmanian connection through her mother who was Tasmanian-born.
After moving to Hobart she started the CUCKoO Artisan Market, which profiled 30 Tassie makers. The market was held every season at the Shambles Brewery in Hobart.
Over three years she developed relationships with many small Tasmanian artisans and decided to open a business.  Caroline considered Huonville and Franklin but decided on Cygnet.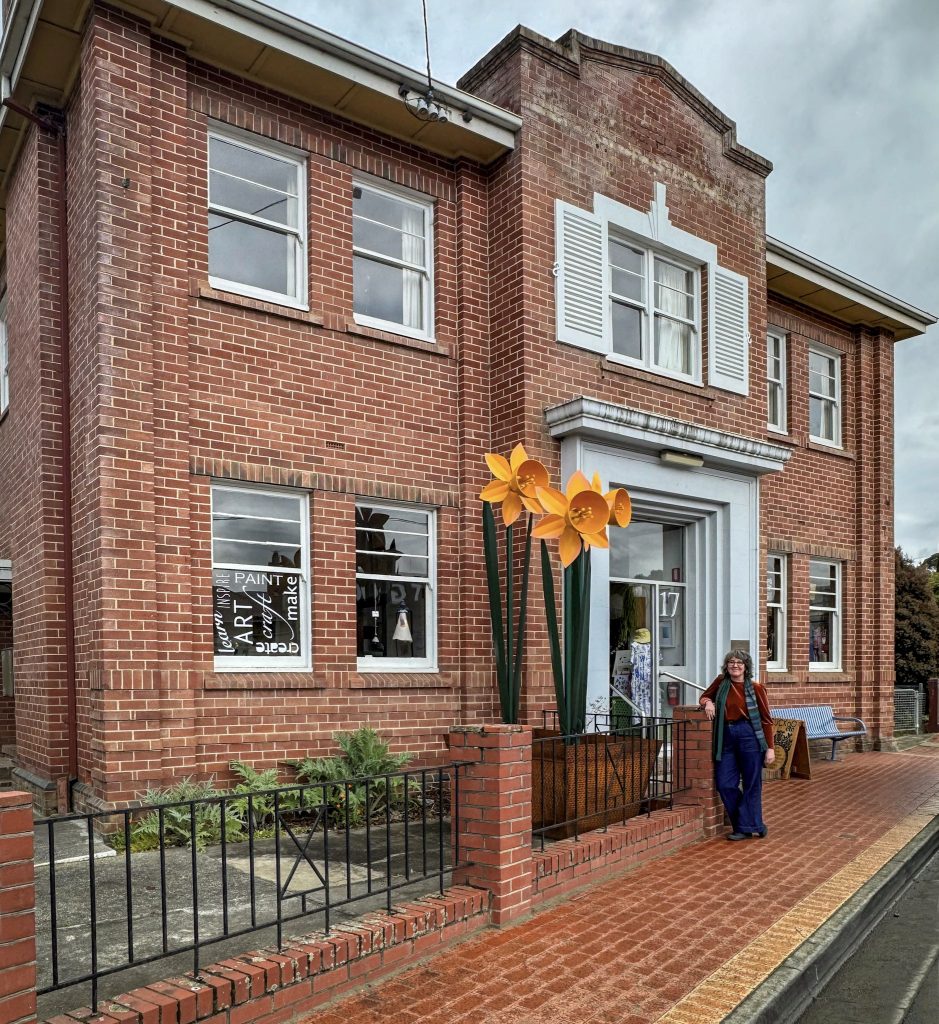 Consolidating these experiences, she found the old bank at 17 Mary Street and she's been there for the past two and a half years. It's a beautiful light-filled space with a bank vault room.
CUCKoO etc is an art gallery, design space and carefully curated store full of local artisan wares, art and craft supplies, wearables and homewares. It's also home to some of the most lusted-after and desirable products from Australia and around the globe.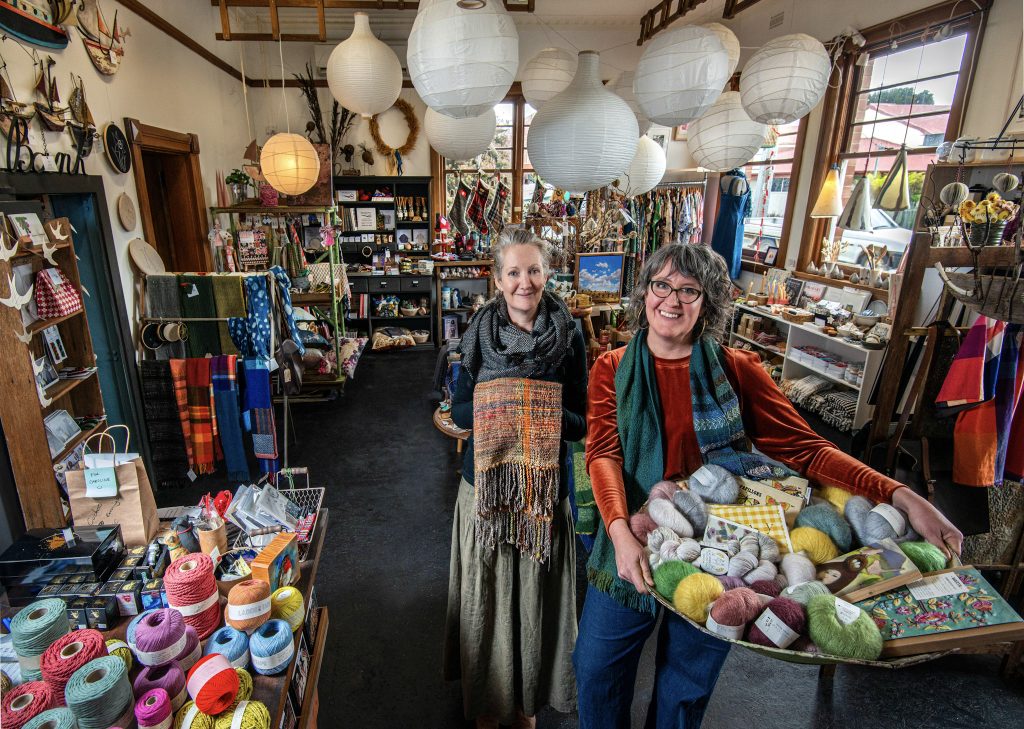 Caroline is passionate about promoting Tasmanian artisan makers and says a lot of creative people now find her. Caroline says they have a strong and loyal local market. CUCKoO etc also has a program of creative workshops throughout the year.
Caroline is a qualified art historian and has worked as a curator at the Australian National Gallery, specialising in Asian textiles. After completing a PhD in Vietnam she also studied textile design and screen printing. She has a fascination and love for textiles and hand-crafted materials of all kinds.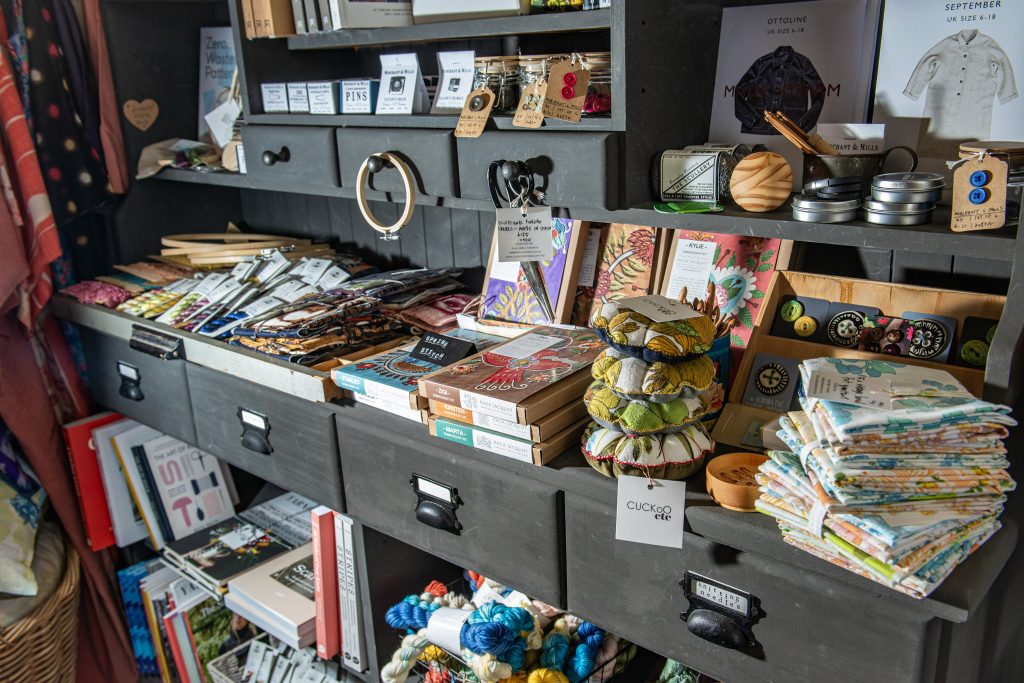 She wants to provide beautiful fibres and textiles that artists and craftspeople can use in their own practices.
CUCKoO etc sells merino wool from Campbell Town, hand-dyed yarn from the South Coast of New South Wales and merino, mohair and silk yarn from Denmark. They are the only supplier of some of these unusual yarns in Australia.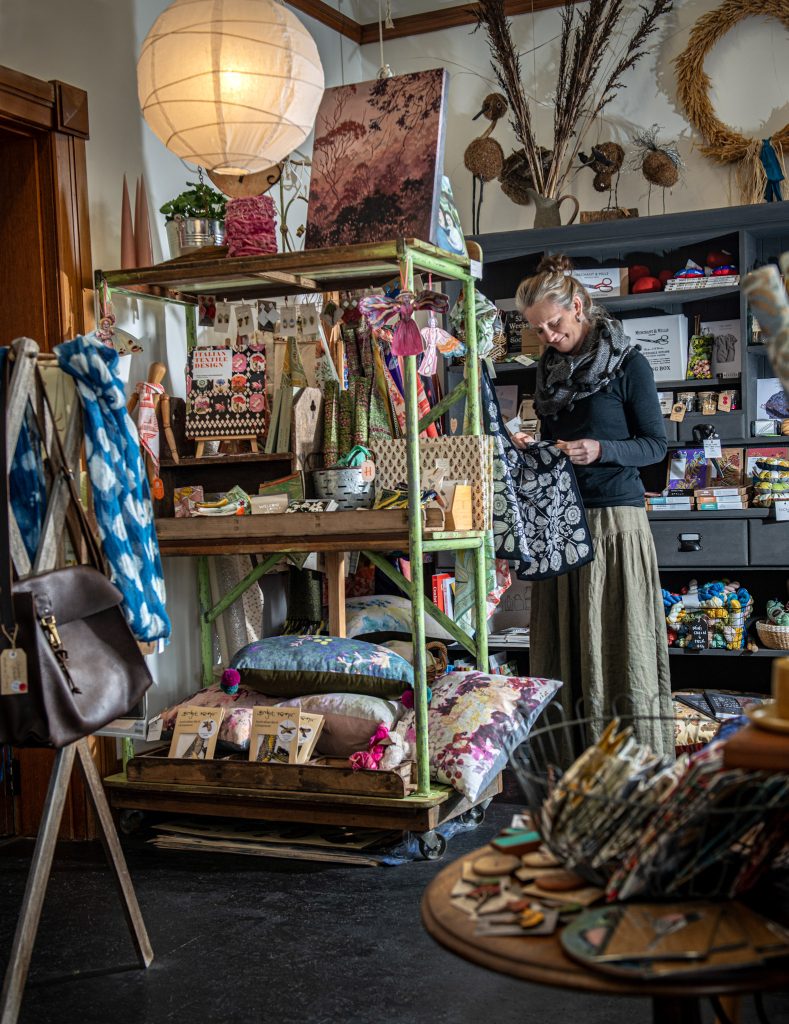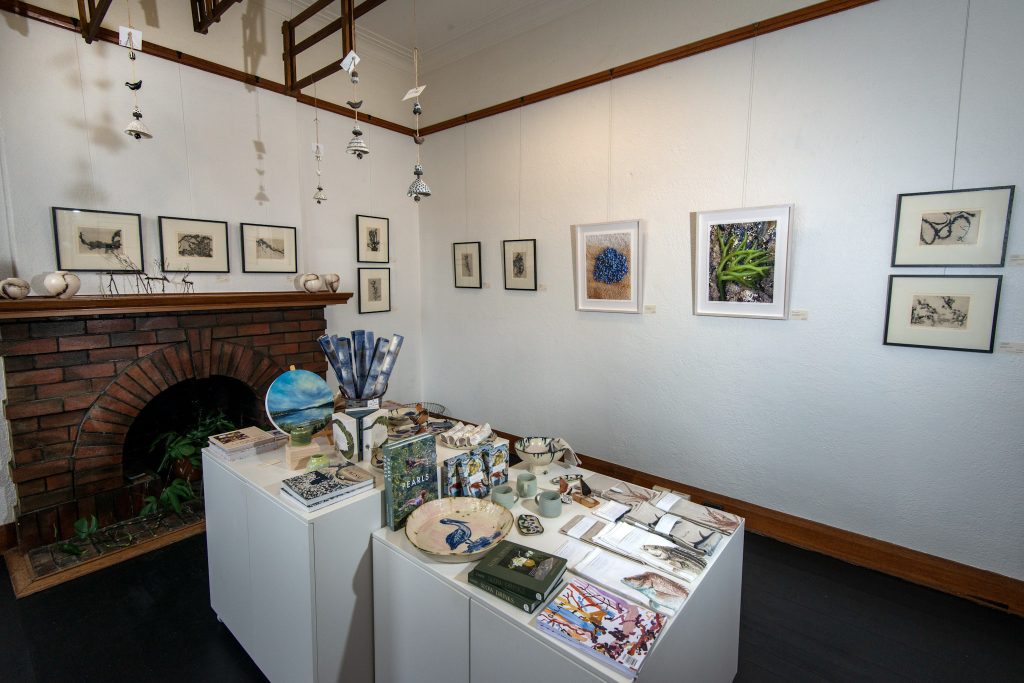 Caroline says when you own a store in a small town, your customers become your friends and you develop trust and build relationships with them.
'I'll try to source new products for customers if they ask me,' she says. 'Customers share their creations with us, which is much more rewarding than the shopping experience in a large, impersonal store.'
With its cornucopia of appealing vignettes, the beautifully-presented shop is a photographer's paradise. Caroline explains that as a child she would arrange items in her room that would tell a story.
'When I set up a display in the shop, I always ask myself – what story is this telling? It can become obsessive!' she laughs. 'If I come to work and see something out of place, perhaps moved by a customer, it really bothers me and I have to re-arrange it.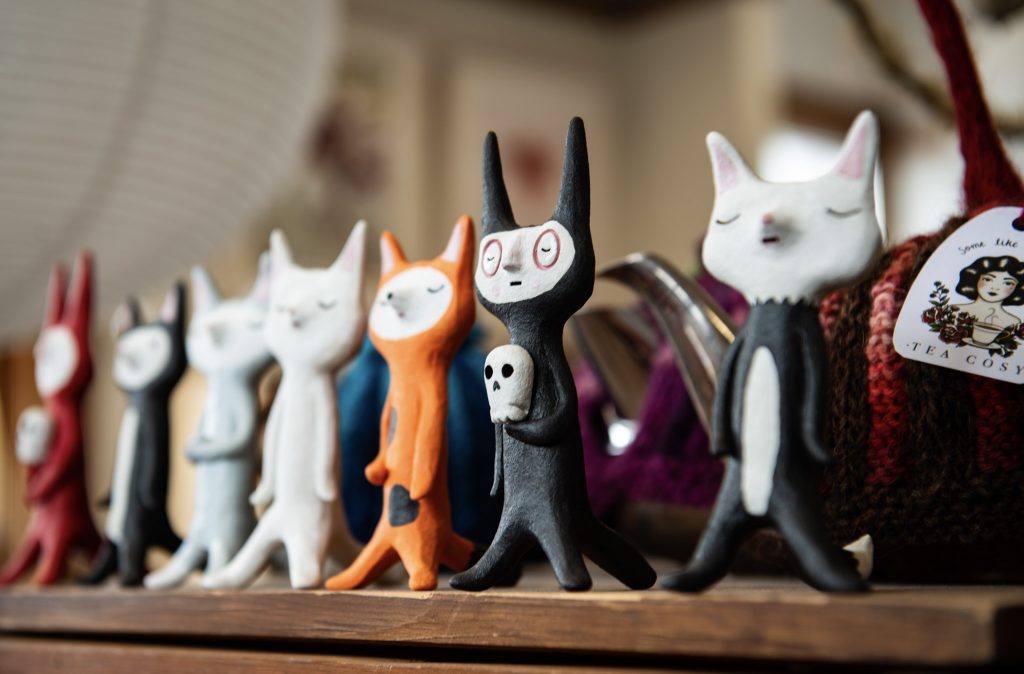 Caroline says small producers in Tasmania are thick on the ground. She thinks it may be because of Tasmania's island mentality.
0459 582 459