Get up close to brush some Gorgeous Highland Cattle & calves.
The Experience
Walk amongst Highland Cattle with the chance to brush and even cuddle them! You'll be amazed at their quiet gentle nature and find yourself in awe of these docile giants and their teddy bear like calves.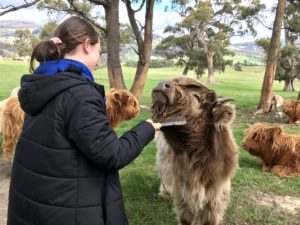 Julie will share with you some of her knowledge about farming and you'll have plenty of opportunities to ask lots of questions and take lots of photos too.
You'll also get to meet some friendly alpacas and fluffy silky chickens, whilst taking a cruise around the property in Julie's 6 seater ATV.
A fun an educational experience for anyone interested in animals and wanting to learn more about the day to day life of living on a farm. Families and children are also welcomed.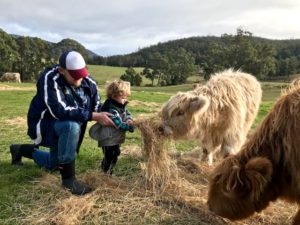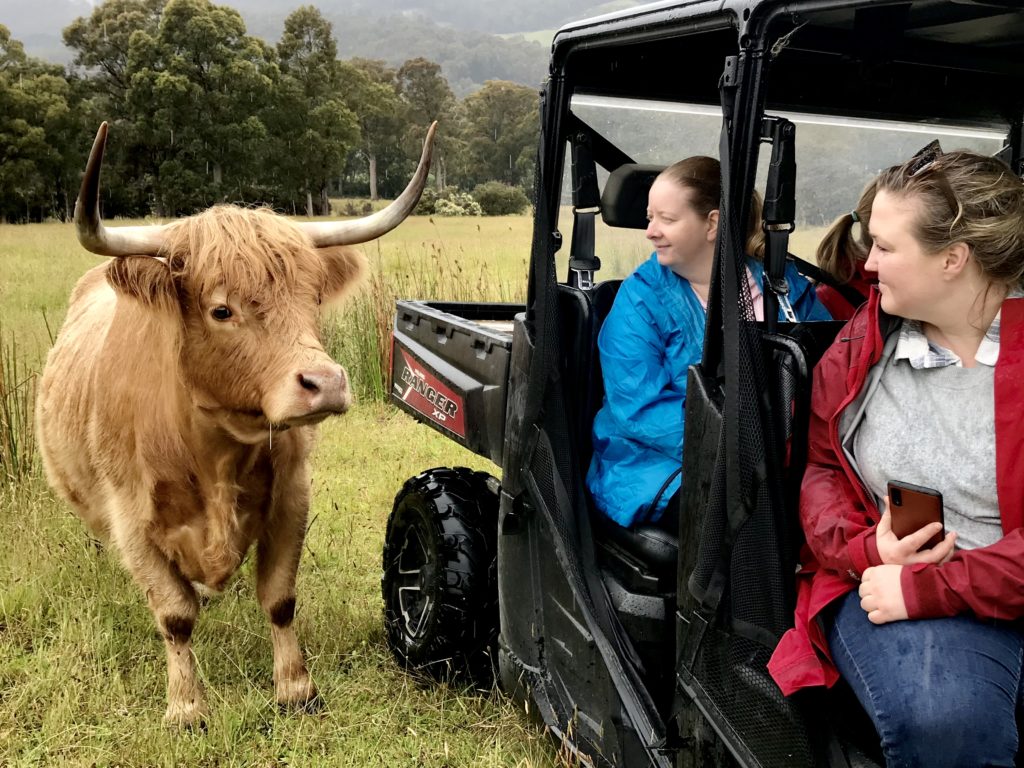 ​Farm tours are available 7 days per week, with morning and afternoon tour options.
You'll need to allow about two hours for your unique experience.
Bookings are essential as they are limited to 8 people.
– gum boots supplied
– refreshments and homemade cookies included
– don't forget to bring your camera!
Onsite accommodation also available to complete your experience!