Hand Made Small Batch Sourdough Crumpets born deep in the Huon Valley during the 2020 COVID-19 lockdown.
Cam and Ally Skeels set about perfecting the perfect crumpet, fluffy and light in the middle with a lovely crunch on the outside.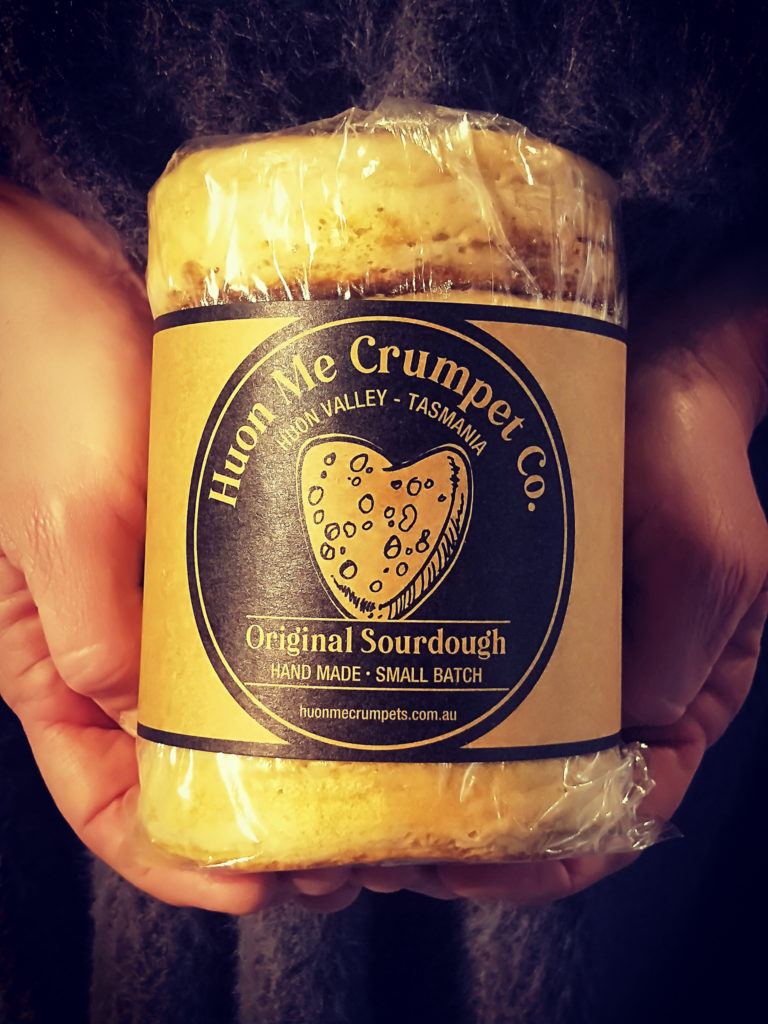 The range includes:
Original Sourdough – the go-to crumpet, perfect for sweet or savoury toppings.
Chocolate Sourdough – using top-quality cocoa and minimal sugar so you can sweeten them up with a sweet topping like Maple Butter, cream cheese, strawberries, or Tassie honey.
Coconut Sourdough – 100% plant based using coconut milk. Just as fluffy as the original recipie.
Saffron Sourdough – The King of Crumpets made with A-grade saffron grown in the Huon Valley. Has a bold colour and delicate flavour, perfect served with cream cheese and smoked salmon.
At Easter 2021 they made a small batch of Easter-themed Sourdough Crumpets.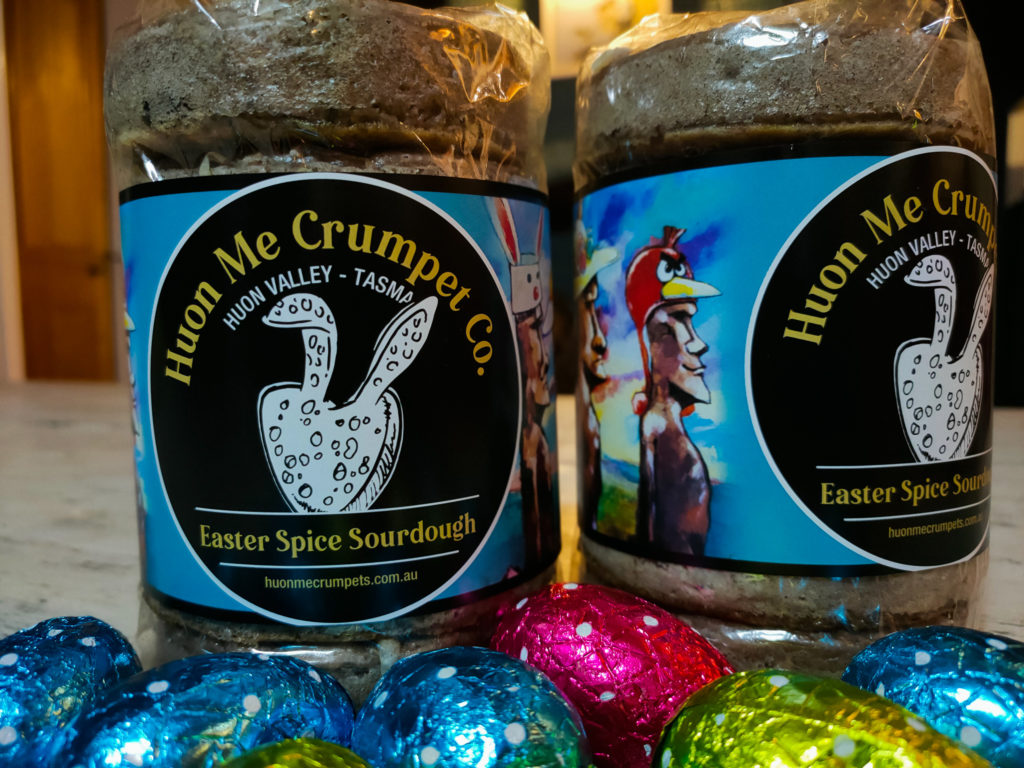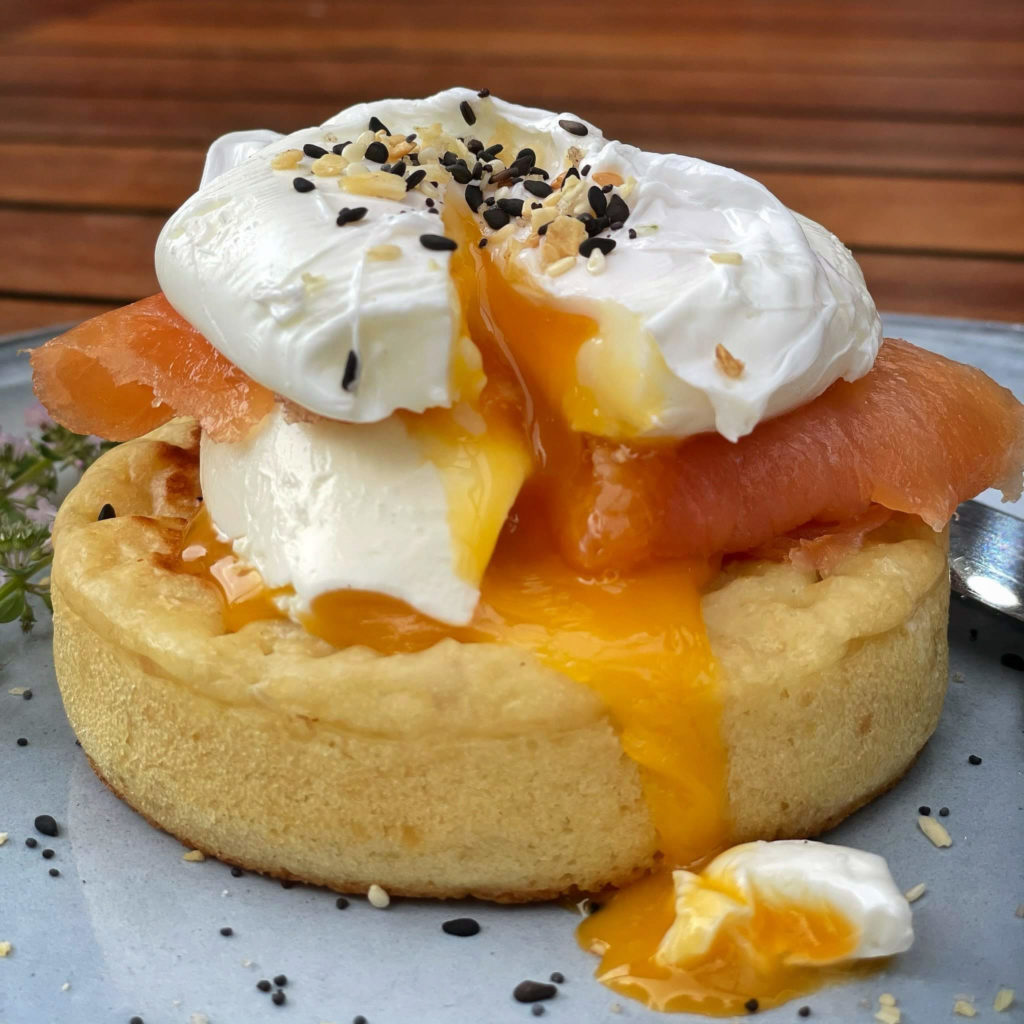 You can buy Huon Me Crumpets at:
Arte-Zans Cakes, Pastries and Desserts – 20b Church Street, Geeveston (just behind The Dusty Mermaid).
The Olive Jar – 193-195 Main Street, Huonville.
Eumarrah Hobart – 39 Barrack Street, Hobart.
Glen Huon Dairy Farm Shop -1092 Glen Huon Road, Glen Huon.
The Organic Grocery Store – 15a Hobart Road, South Launceston.
Farm Gate Market – Bathurst Street Hobart – every Sunday from 8.30am – 1pm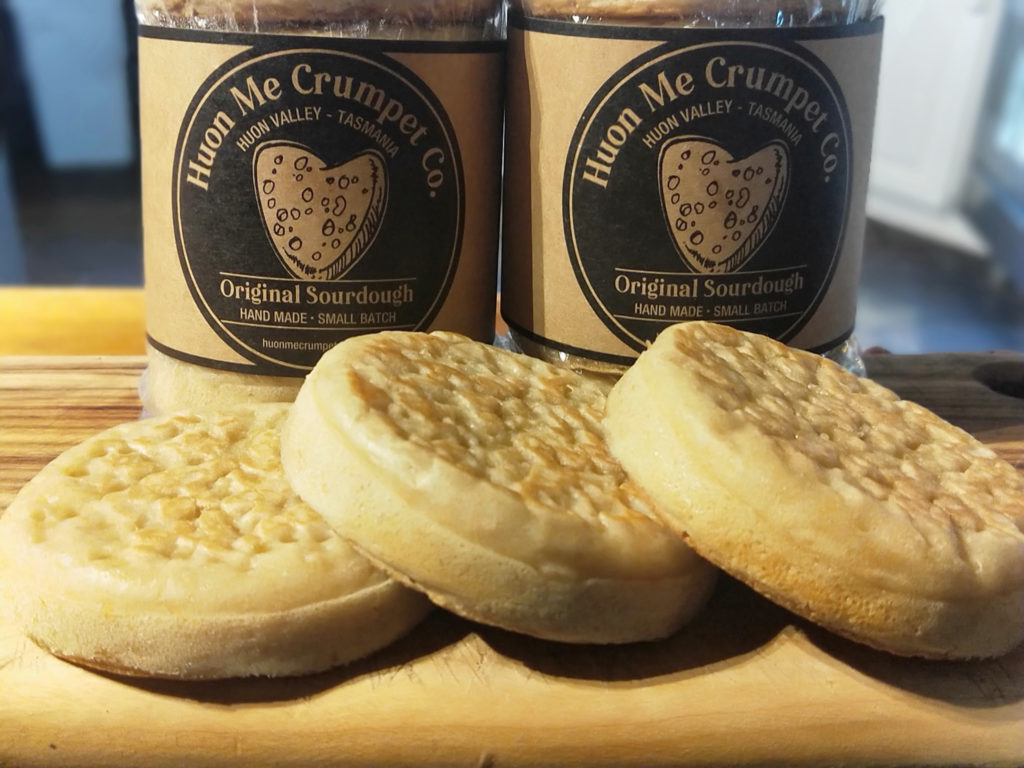 For more information on Huon Me Crumpets and some recipe ideas visit www.huonmecrumpets.com