Artist David Rauenbusch and his wife Michelle have a home studio in the gorgeous town of Cygnet where they lovingly handcraft spoons and other items using ethically sourced, vintage and recycled green timbers.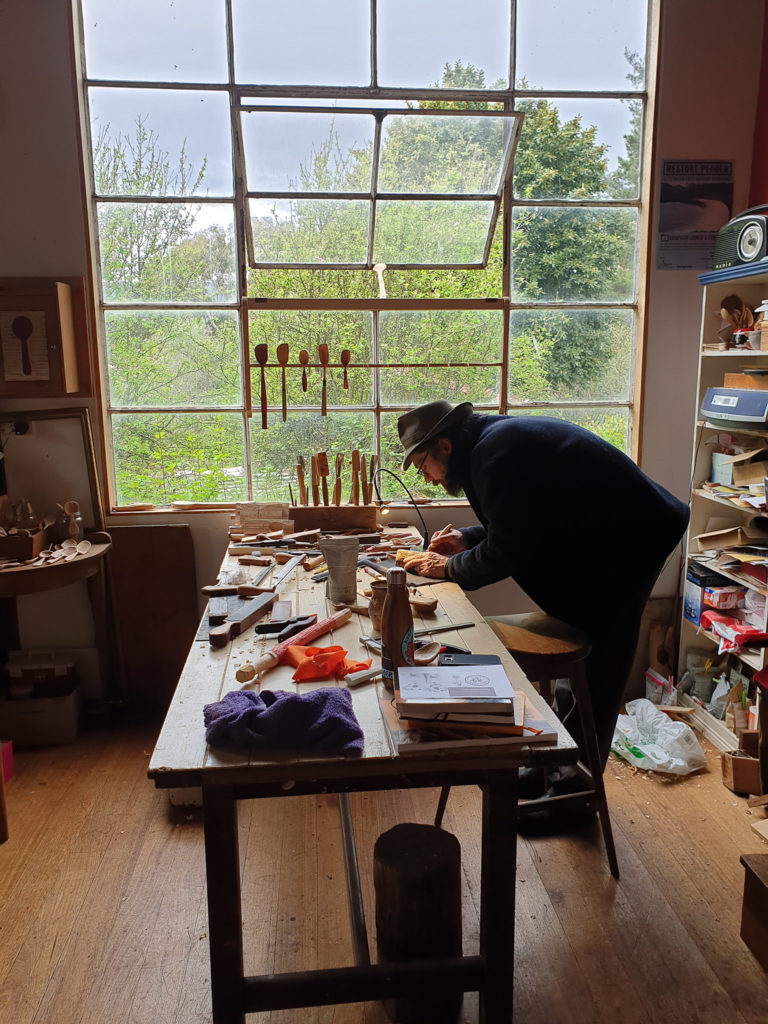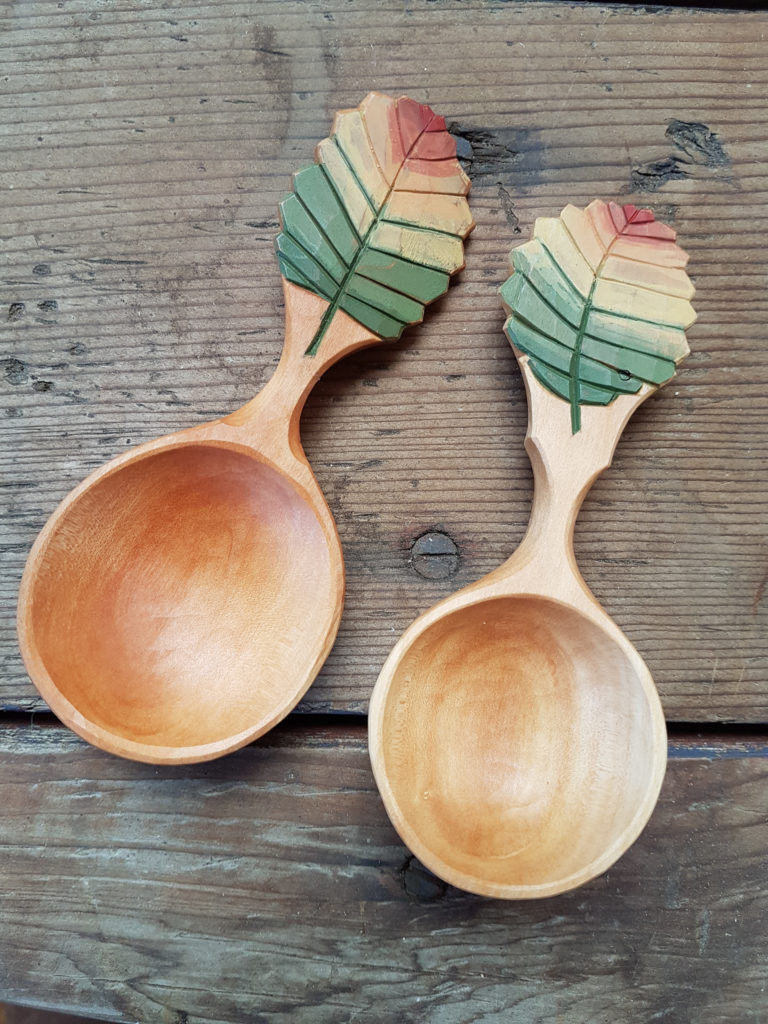 Most famous for their spoons this couple have amassed as many as 53,000 instagram followers (@phoenixcreationstas) from around the world. The followers are captured by the full timber to spoon process in photographic and video imagery.
The timber used to make their spoons and other creations are hand chosen for their durability and beauty. Found through rambling Sunday drives, auctions, garage sales, in renovators skip bins and through local donations from orchard and gardening offcuts.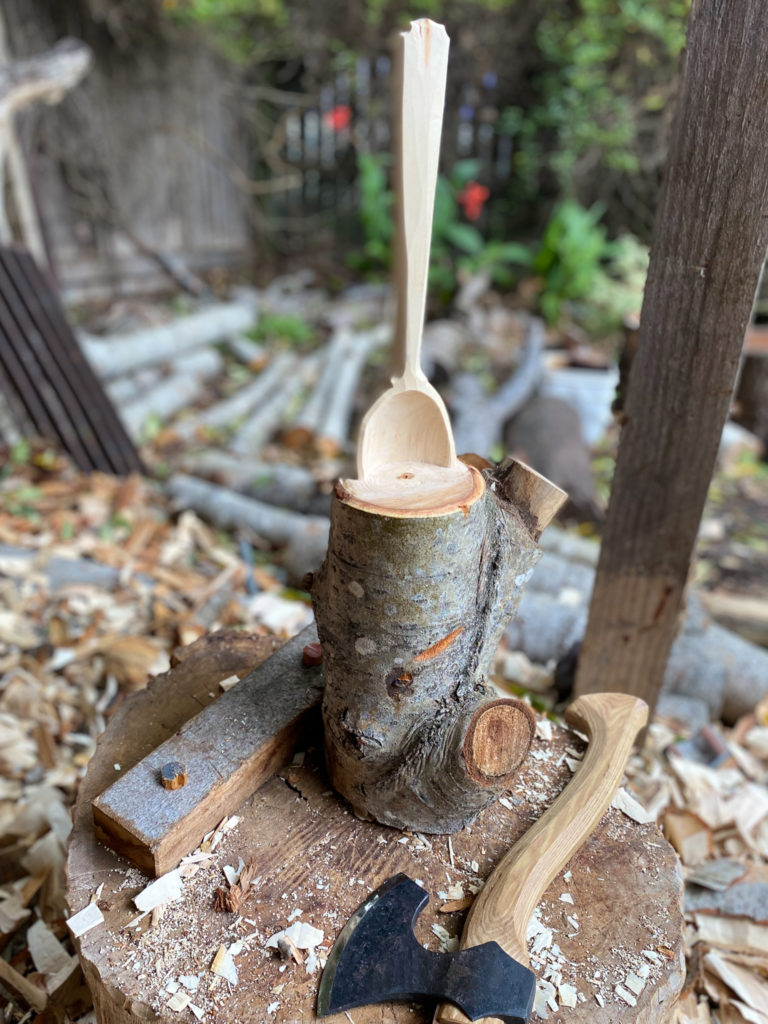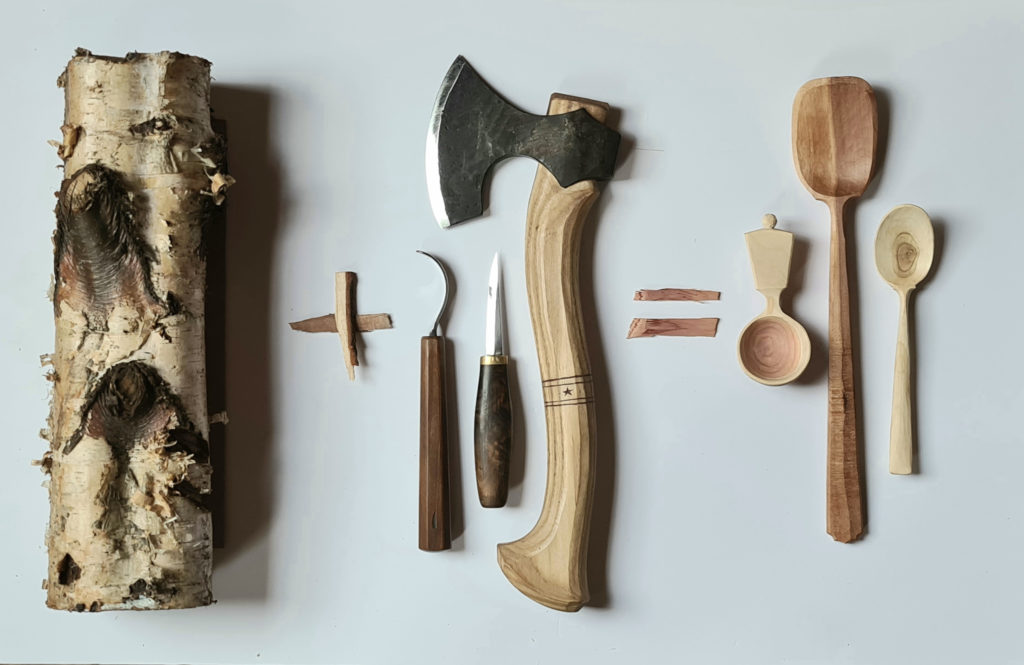 Most timber is endemic to Tasmania, including Huon Pine, King-Billy Pine, Celery-top Pine, Myrtle, Sassafras and Blackwood.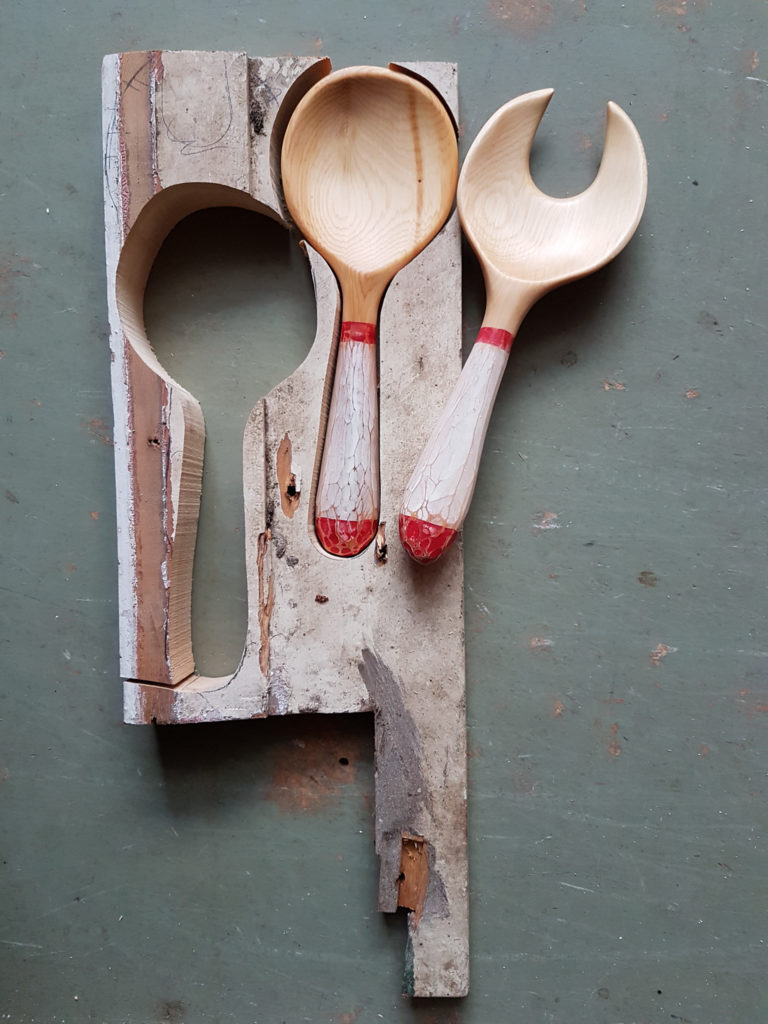 Michelle also uses her creative abilities to make a collection of mosaic, cermaics and paper mache items.
You can visit them at their workshop at 31 Golden Valley Road which is only a short walk from the main shopping strip of Cygnet. It is recommended you check their Facebook page for opening hours and times or ring ahead of time to arrange an appointment on 0427 015 558.
If you aren't able to visit you can purchase yourself a spoon on their website at phoenixcreationstasmaniashop.bigcartel.com/products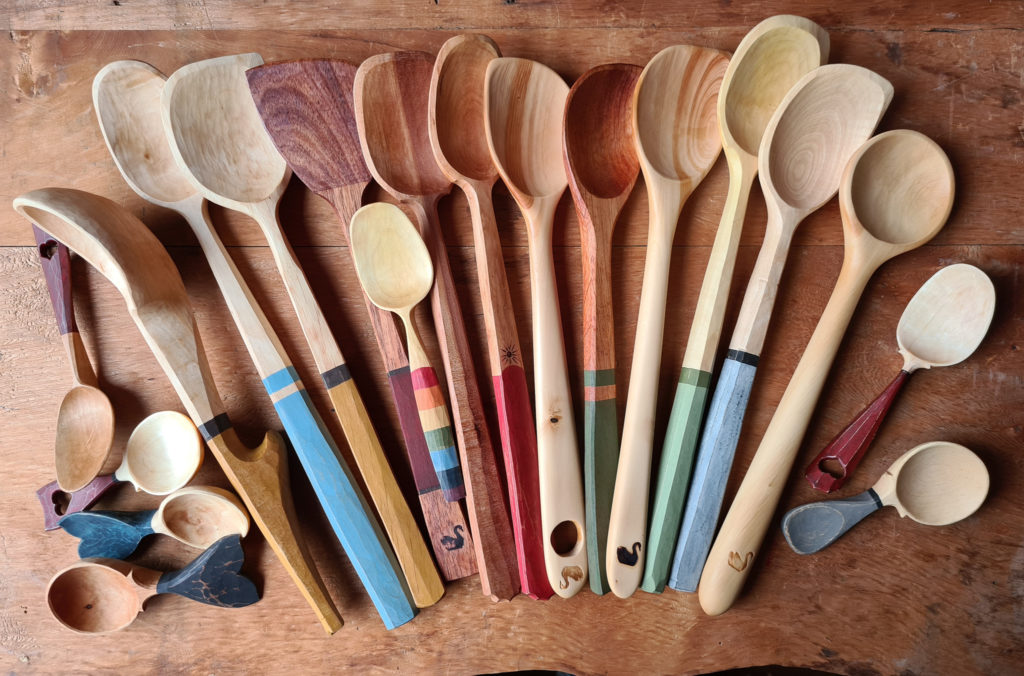 The couple also offers regular workshops where you can along and learn how to make a spoon of your own! You can book this on their website here.
Watch the couples 'Huon Beings' video story below:
Alice Hansen also wrote a 'Story of the Valley' as follows: