The scenery of the Huon is something you will never forget. The distinctive and beautiful mountains, the Huon River, rolling hills with homesteads and thriving agricultural businesses, hobby farms, and as you head further south, idyllic coastal towns and landscapes.
Sleeping Beauty
Here's a tip. When in the Huon Valley, make sure you look back up towards Hobart. See if you can spot a lying sleeping beauty on the highest mountain range. Her nose the highest point going down into a gully rising again to form her bosom. Once you see her you will always glance to see her beauty which shows through in all weather, snow, fog, and sun.
Sleeping Beauty looks over the whole valley, however, she is closest to the rural suburbs of Grove and Mountain River. You can walk to the tip of her nose if you feel you need to, or just be charmed and in awe of her presence as most locals are.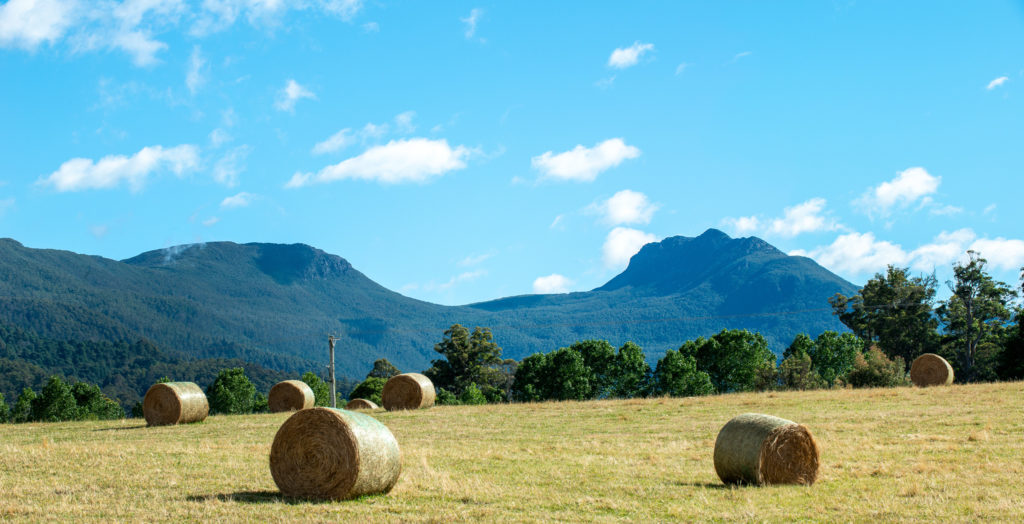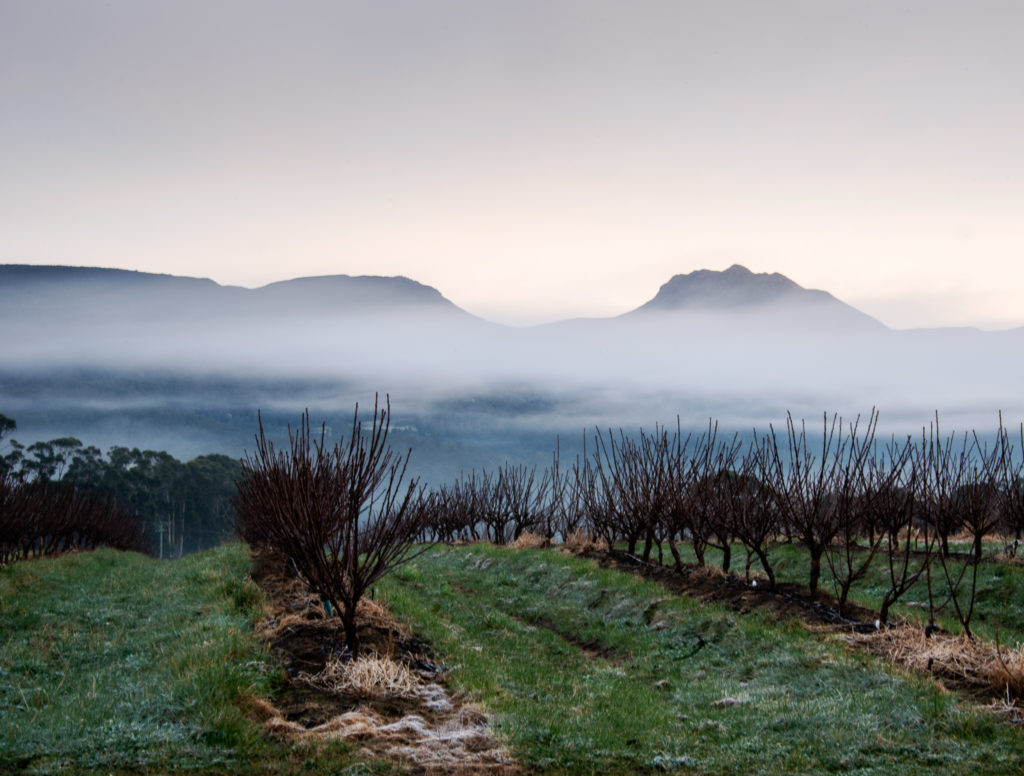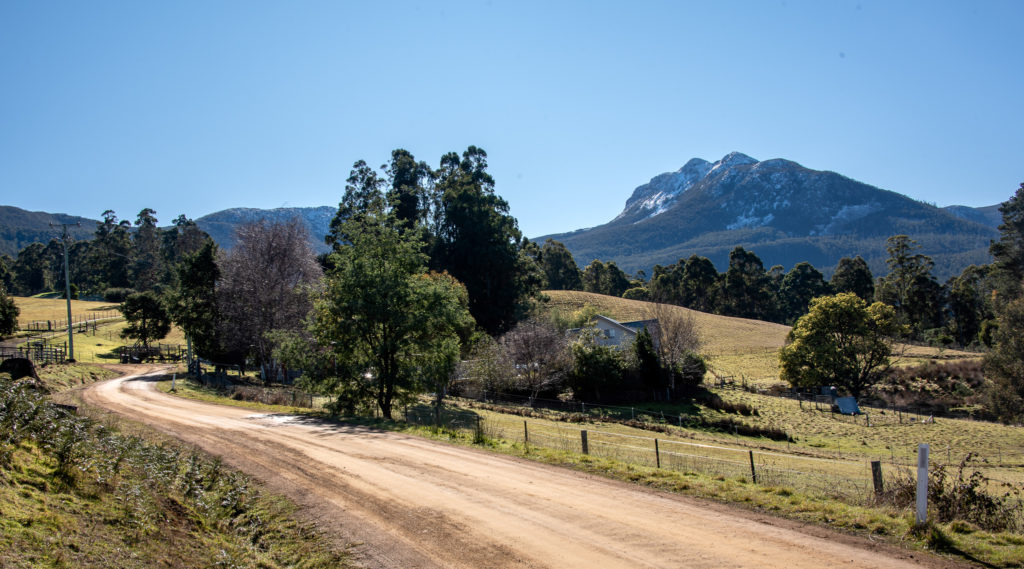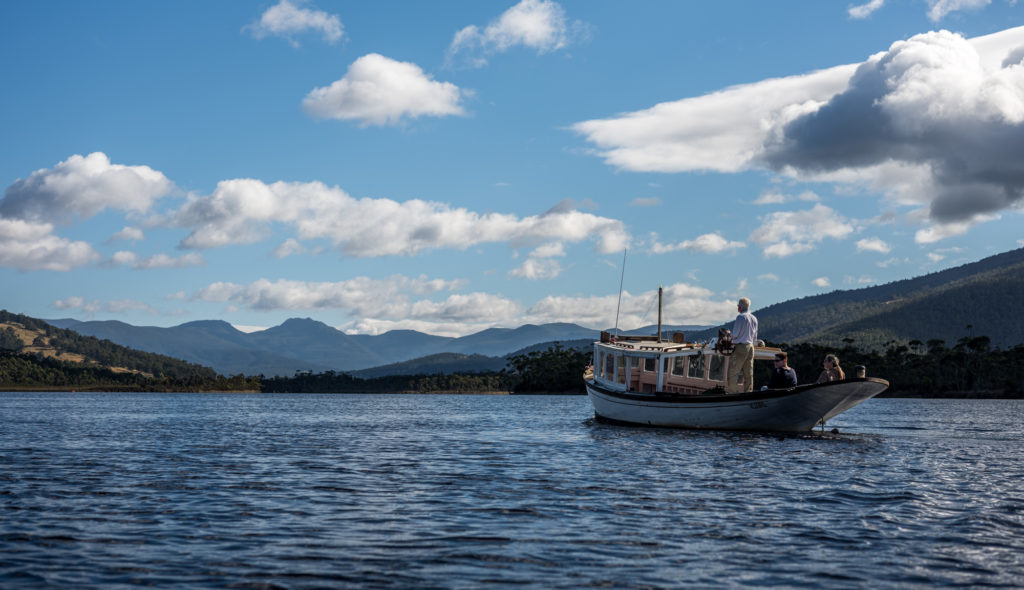 You can learn more about Sleeping Beauty, her history, and how to spot her in a story written by Paul County.
Pickers Huts and Apple Sheds
One of the most charming things about the Huon Valley are the many Pickers Huts and Apple Packing and Storage sheds on the sides of the road and throughout paddocks everywhere. Some are lovingly kept, used and restored for personal and professional uses. A great many are only just standing, providing a home for the local insects and wildlife, while also providing some pretty stunning scences.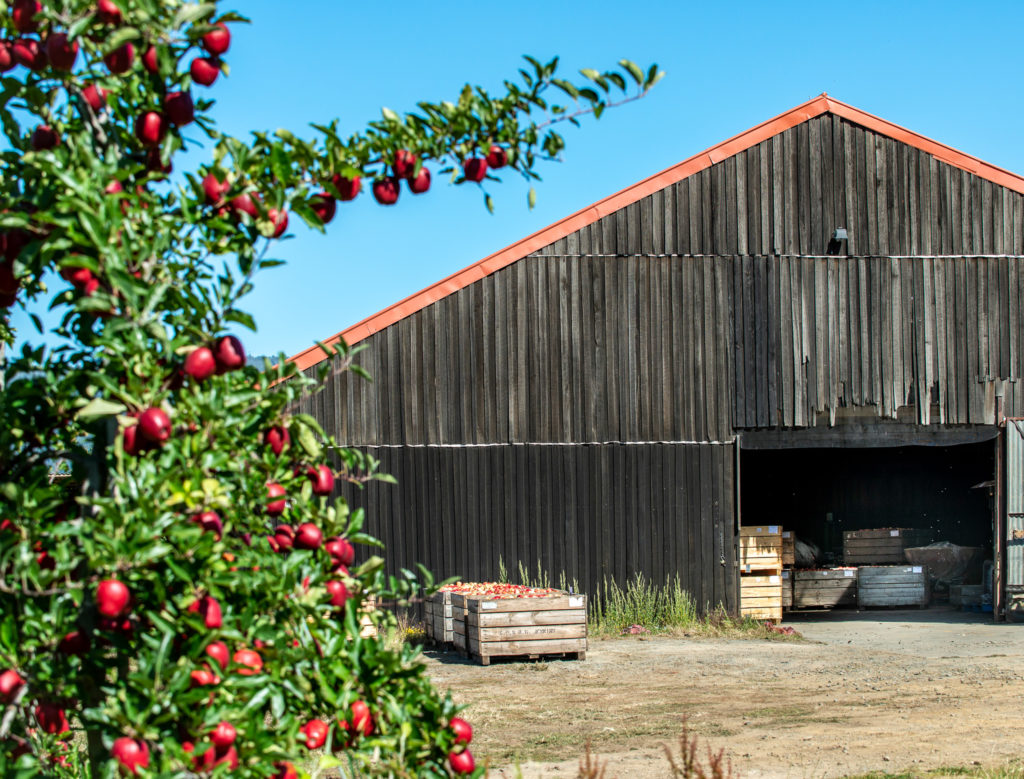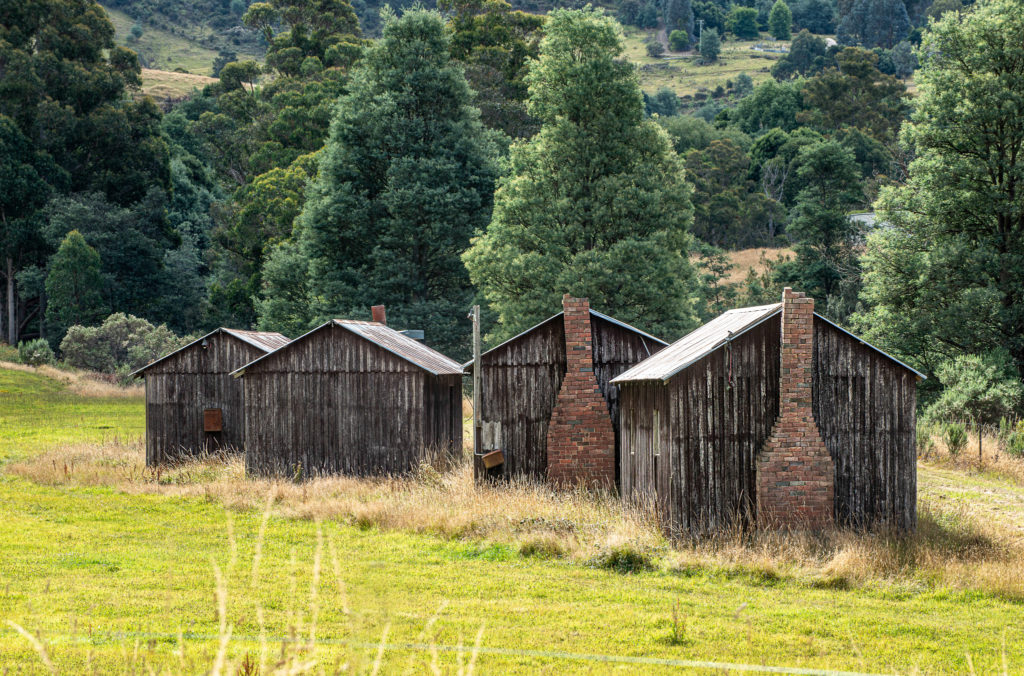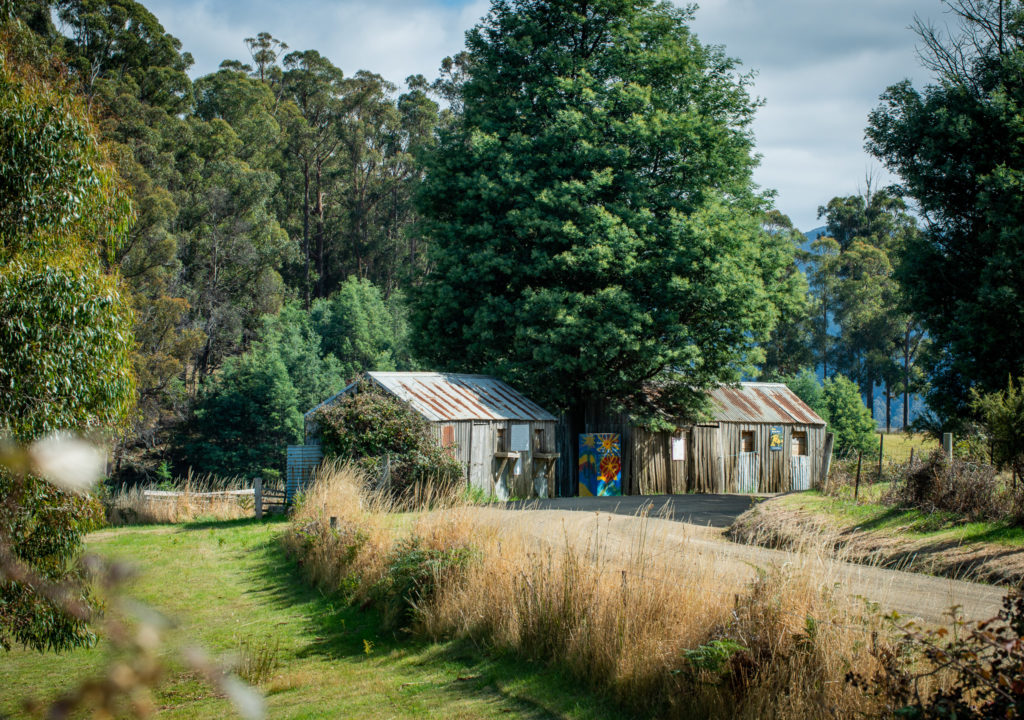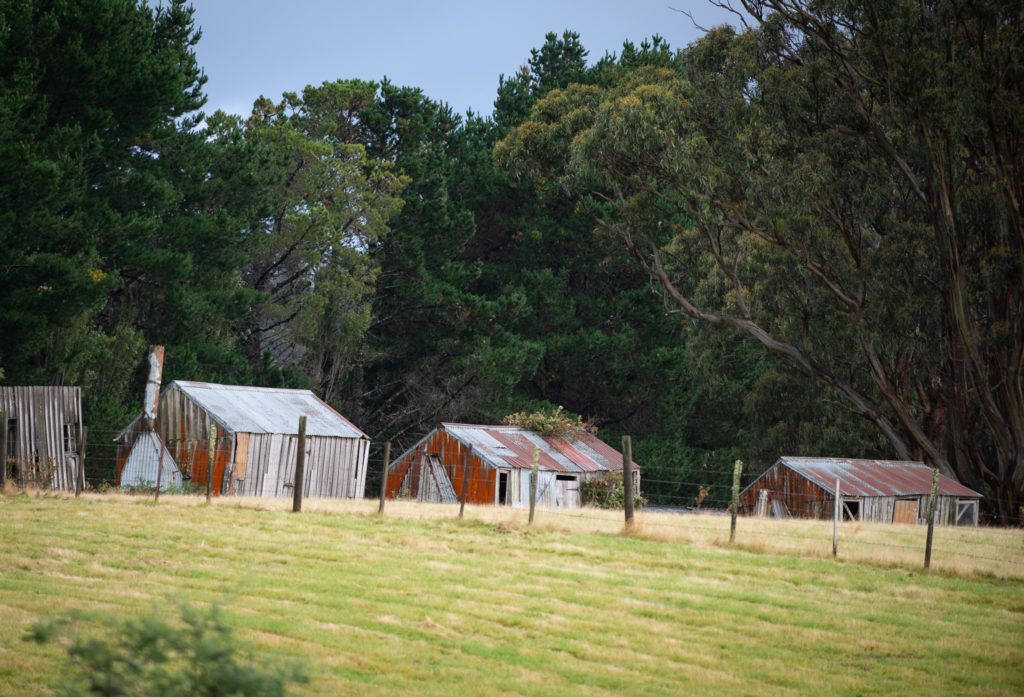 You can learn more about Huon Valleys Pickers Huts and their history and connection with Huon Valley's families in a story written by Elaine Reeves.
Hartzview Pickers Huts
You can visit some restored pickers' huts at Hartzview Vineyard which looks out over the Huon Valley towards Hartz Mountain. These were restored by the owner's Rob and Anthea Patterson who are also producers of some fine fruit wines and spirits. Make sure you drop by their cellar door while you are there.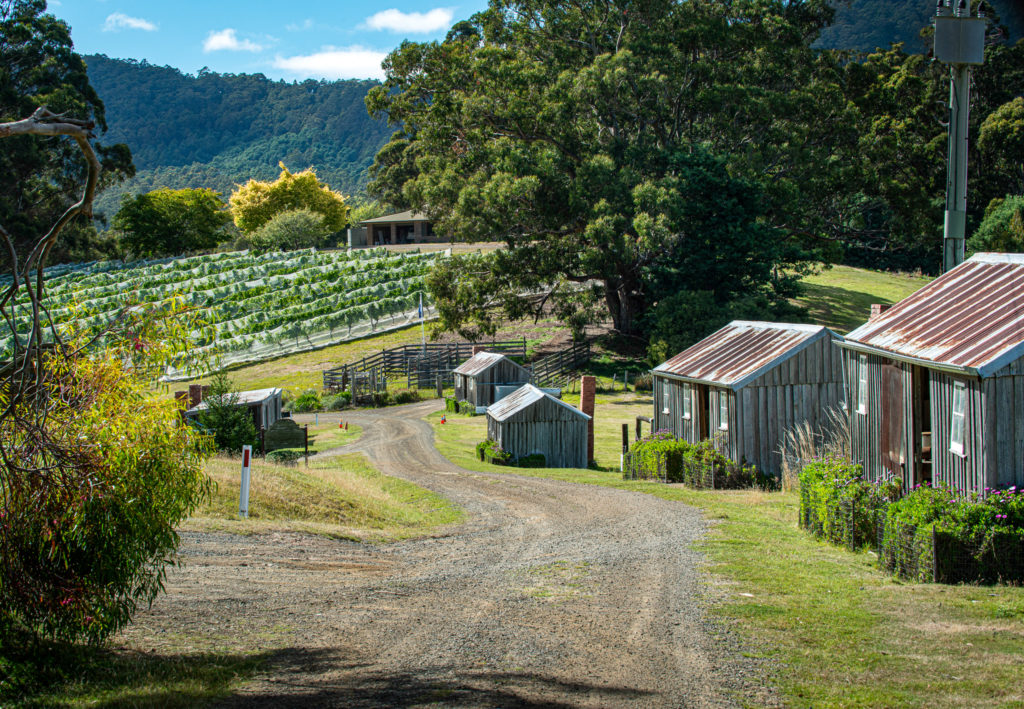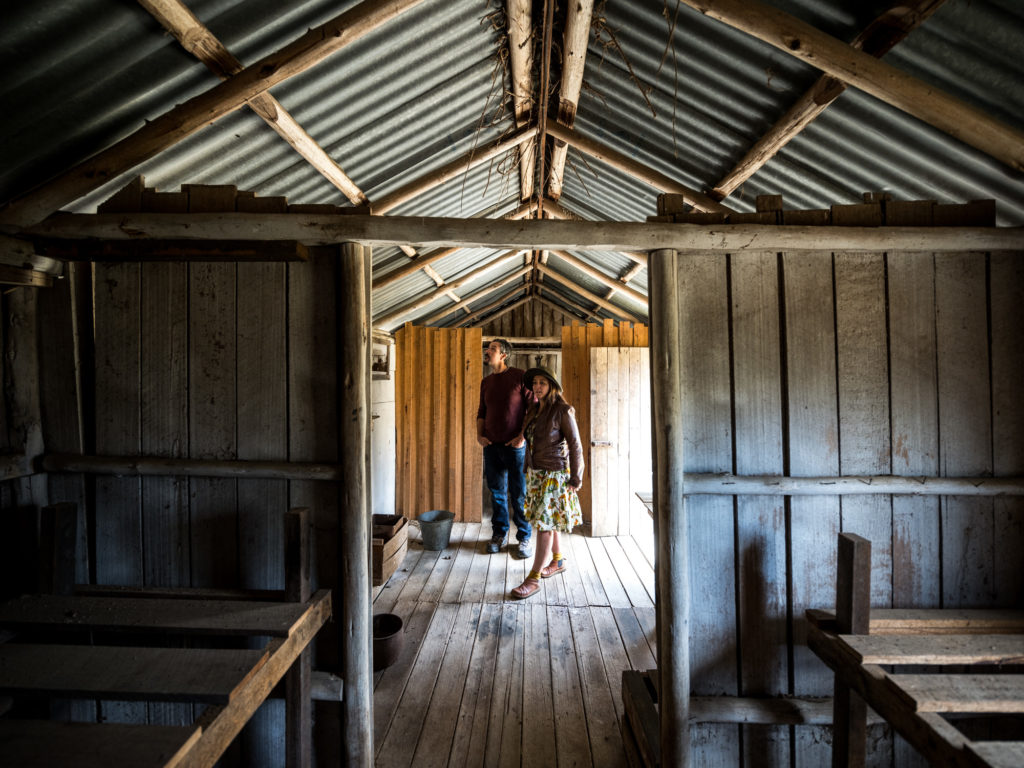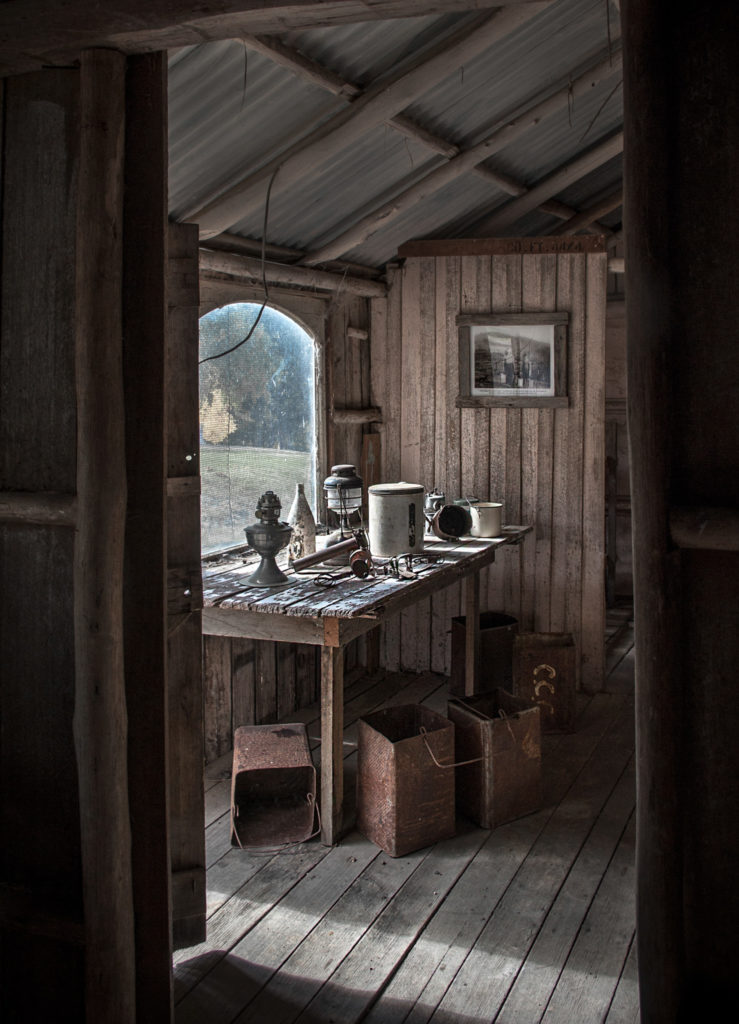 For more information visit Hartzview Vineyards website – www.hartzview.com.au
Willie Smith's Apple Shed
The Huon Valley has an increasingly famous Apple Shed, home to craft cidermaker, Willie Smiths. Here you can see the charm of the old Apple Shed up close. Right next door their are even a collection of pickers Huts.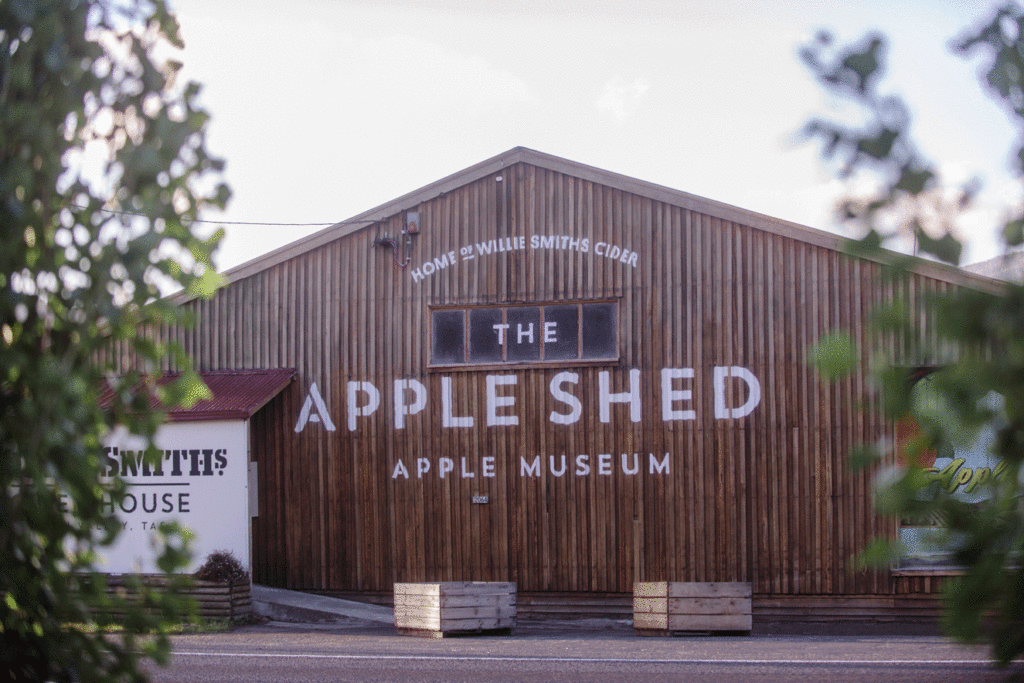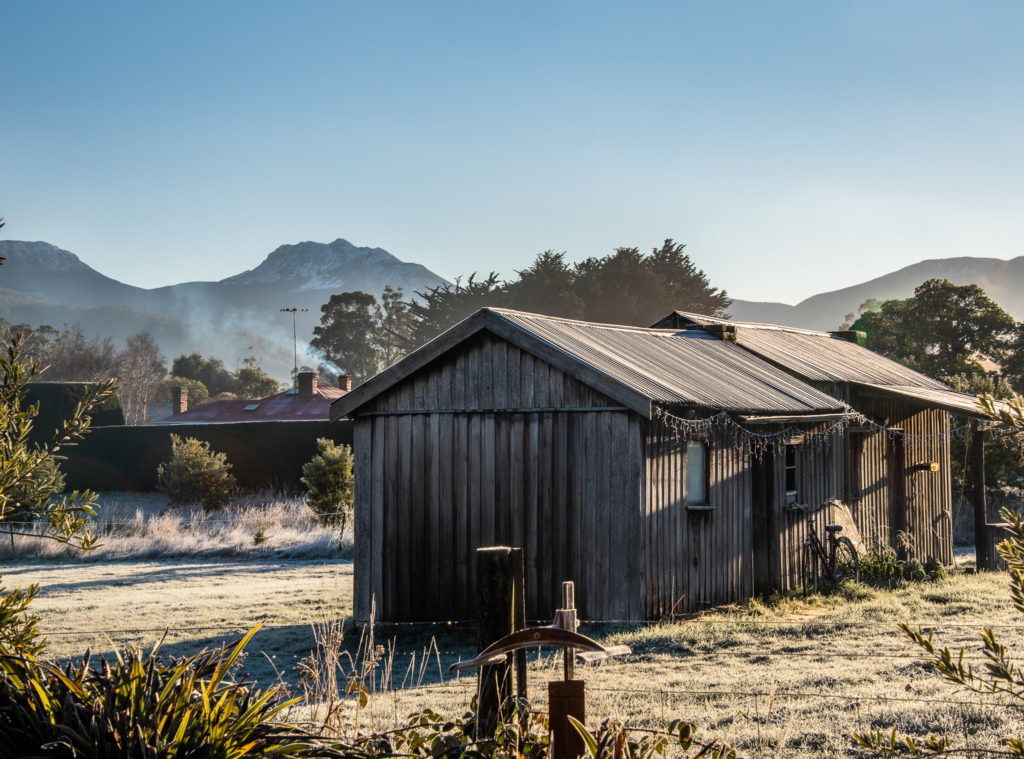 You will find Willie Smiths Apple Shed at Grove on the Huon Highway. For more information visit their website – www.williesmiths.com.au
Huon River Scenery
The Huon River runs from the Southwest National Park through the fertile Huon Valley, past Glen Huon, Huonville, Franklin and Cygnet before it meets its mouth and empties into the D-Entrecasteaux at Surveyors Bay. Its tannin-rich waters and its reflective nature make it a beautiful river to be on, beside and living, and working around.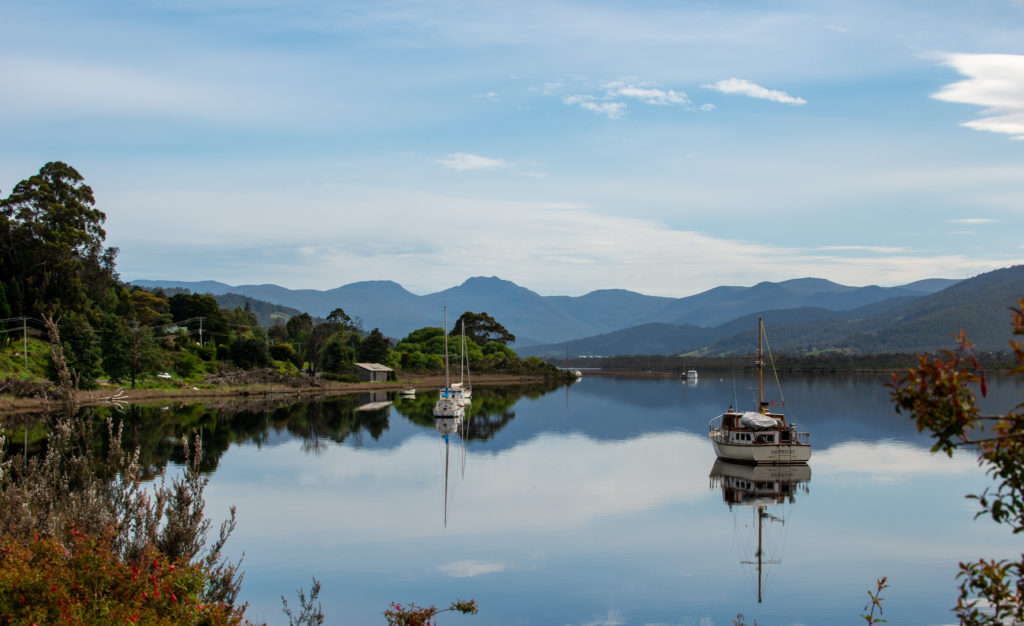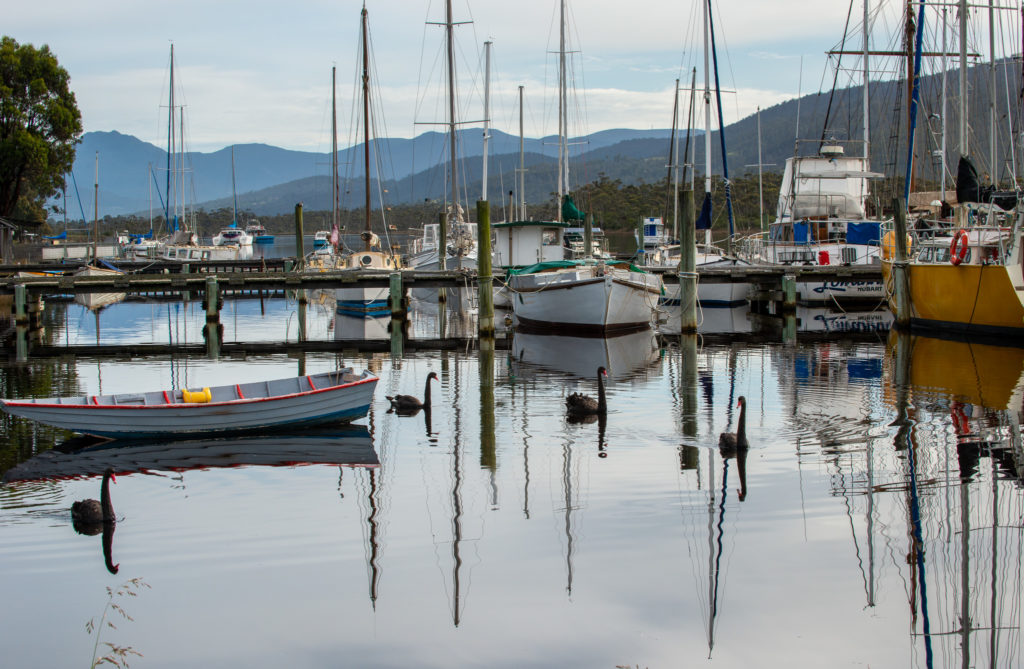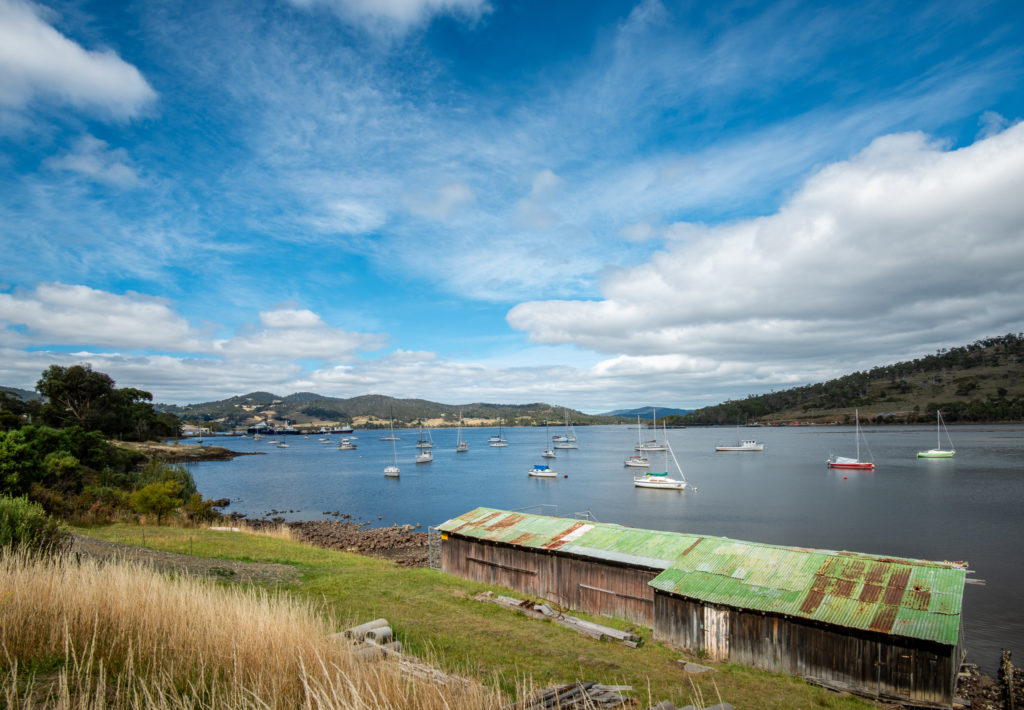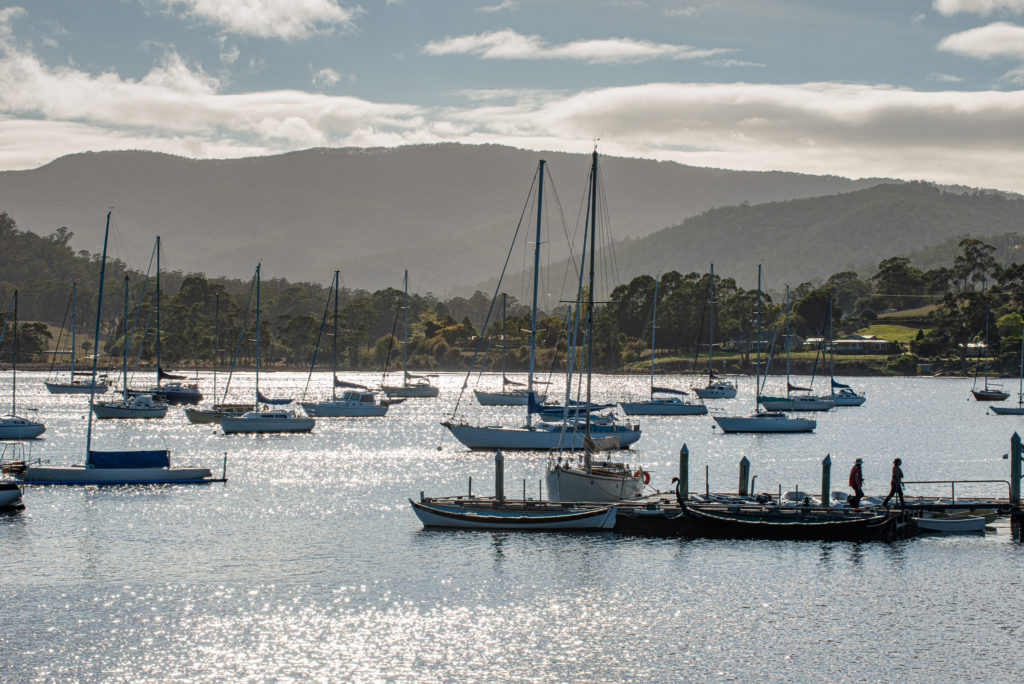 Farmland and homesteads
The Huon Valley has a thriving agricultural industry and hobby farm community which are fortunate to be able to enjoy some pretty spectacular views as they work. This also provides some beautiful scenes for visitors and passers-by.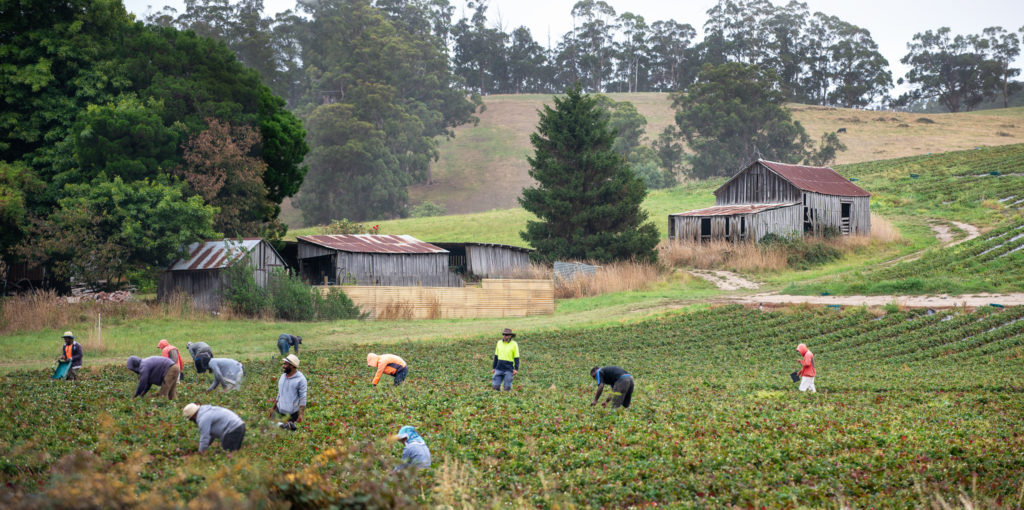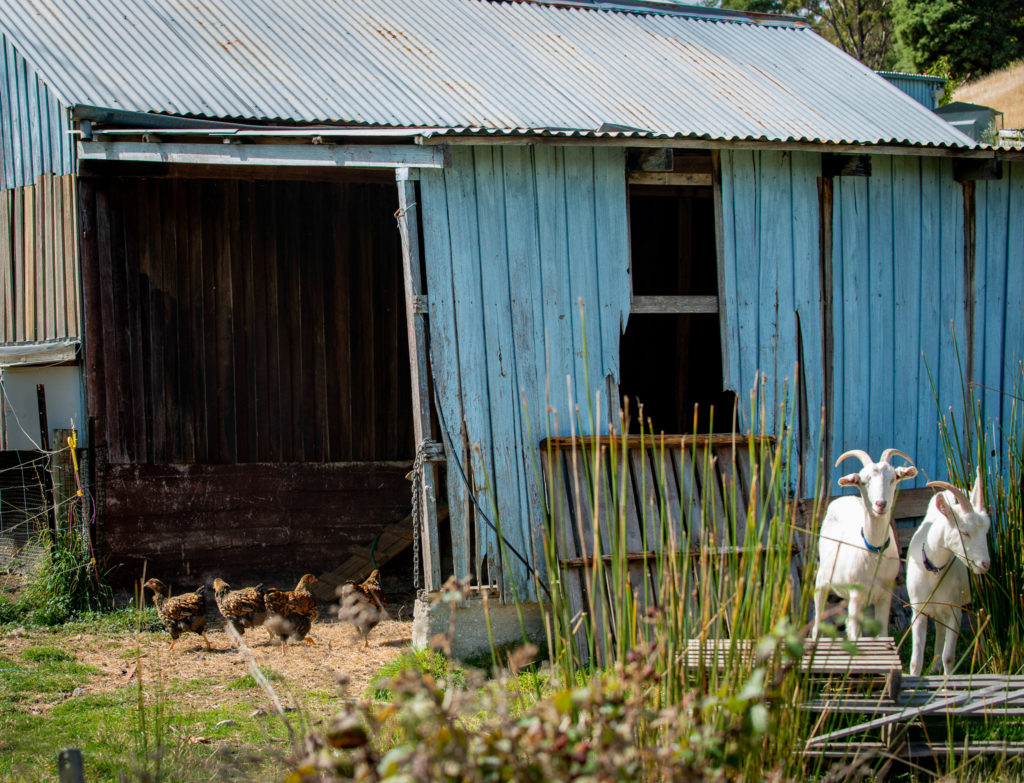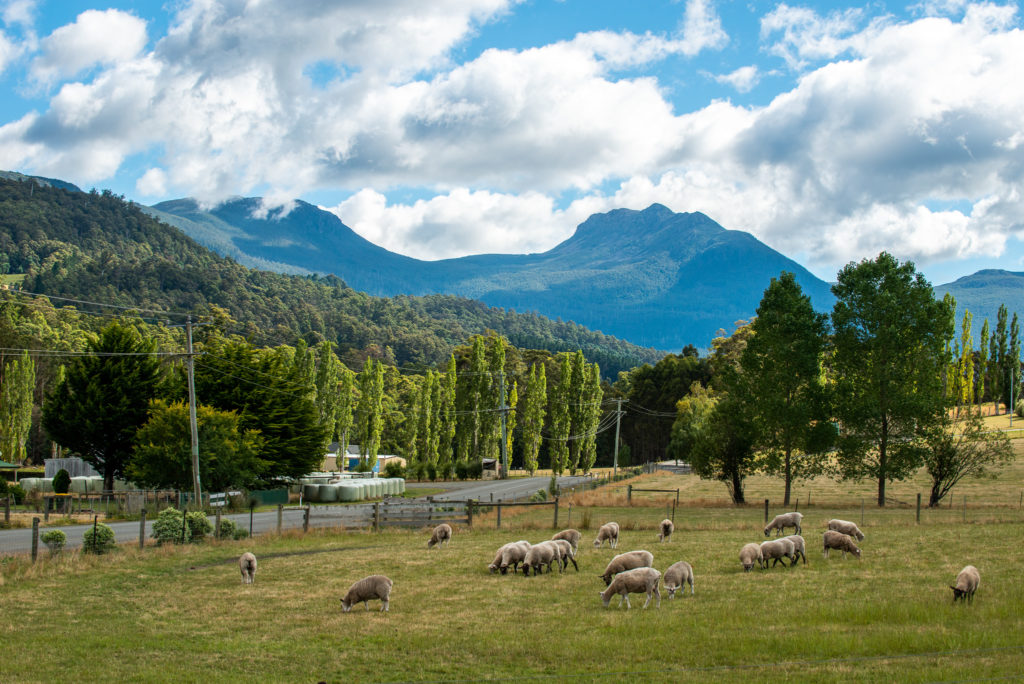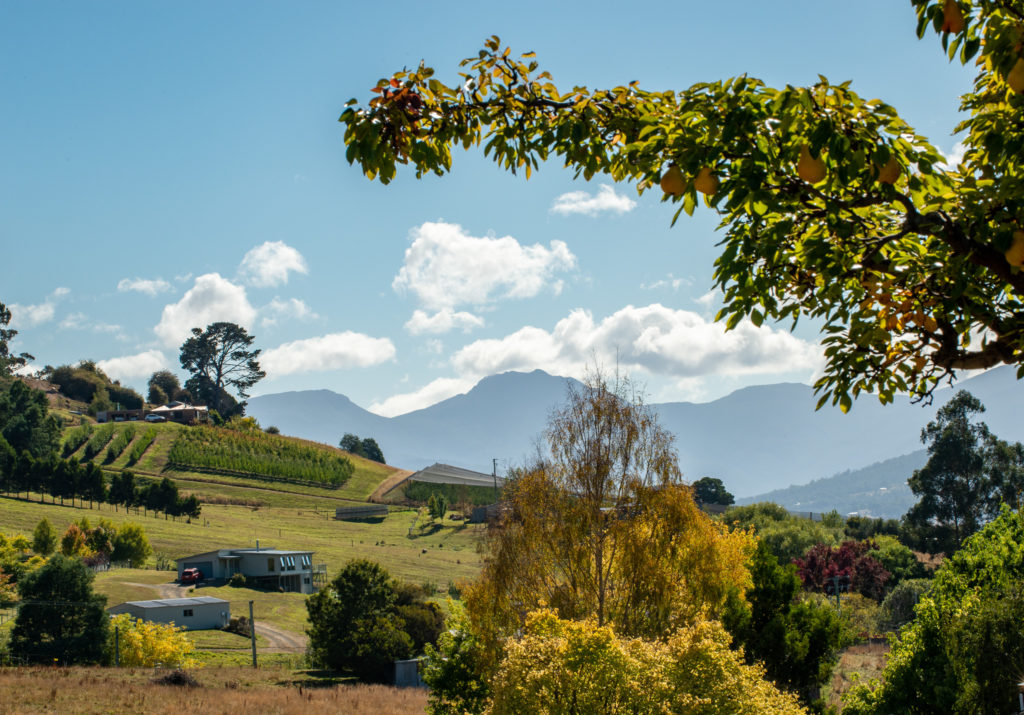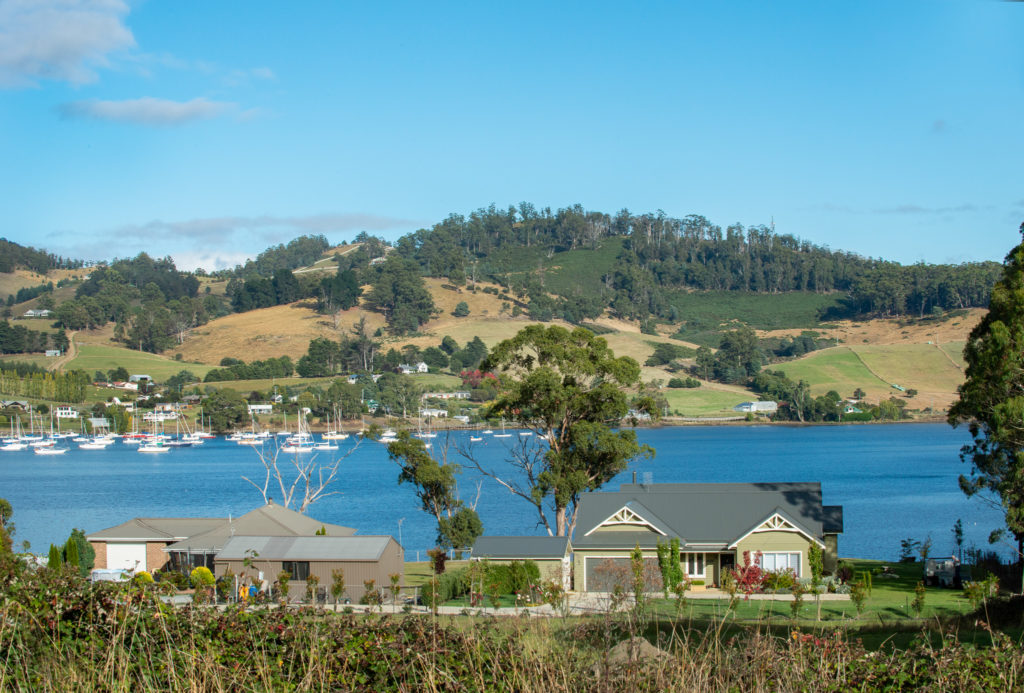 Coastal Landscapes
Head to the far south of the Huon Valley and you will be spoilt with another type of view, with clean white sands, clear blue waters and most often beaches and foreshores all to yourself. In many places, you will see forests right up to the shoreline and mountain backdrops by the water.
Dover, Southport, and Cockle Creek are the best places to explore the far south coastline.