The Huon Valley is Tasmania's most southernmost region, part of Tasmania's Southern Drive Journey called the Southern Edge.
It is a region of stunning green rolling landscapes, mountain backdrops and endless waterways. The perfect place to escape the hustle and bustle of everyday life and get reconnected.
This stunning area is best explored by car over a number of days and provides a multitude of experiences depending on your interests.
Day walks and forest adventures
Sitting on the edge of the Tasmanian World Heritage Wilderness Area it is a great place to take a day walk. The Hartz Mountain National Park offers a good range of walk options of varying lengths and difficulties. Or if you looking for a forest adventure visit Tahune Adventures.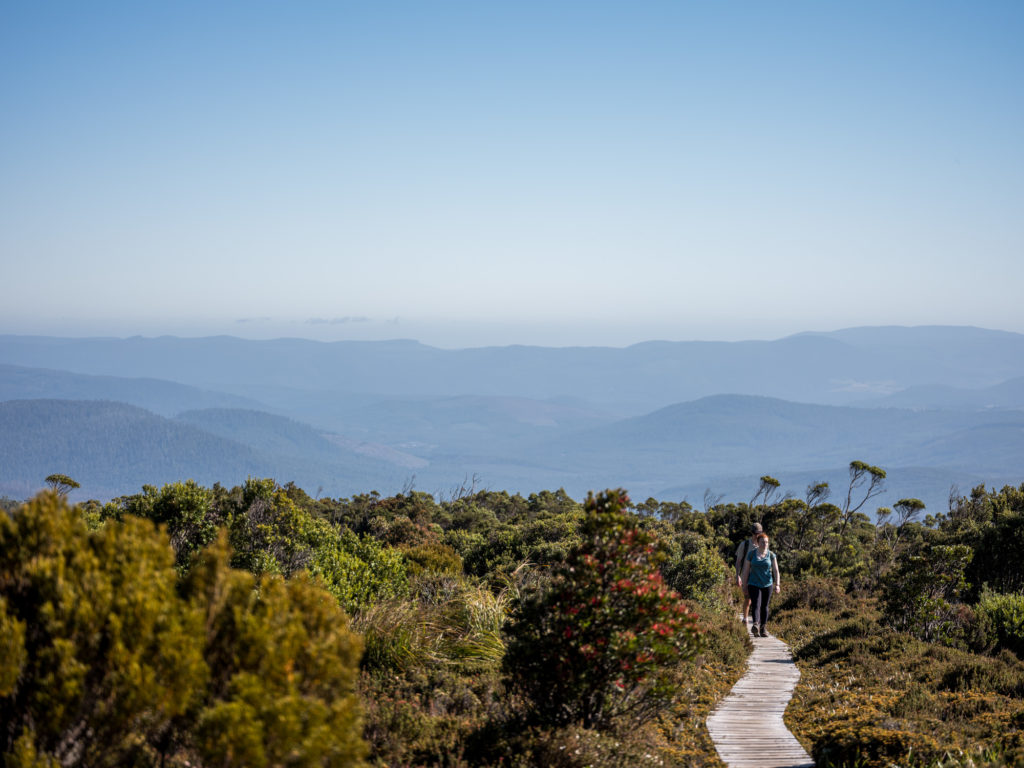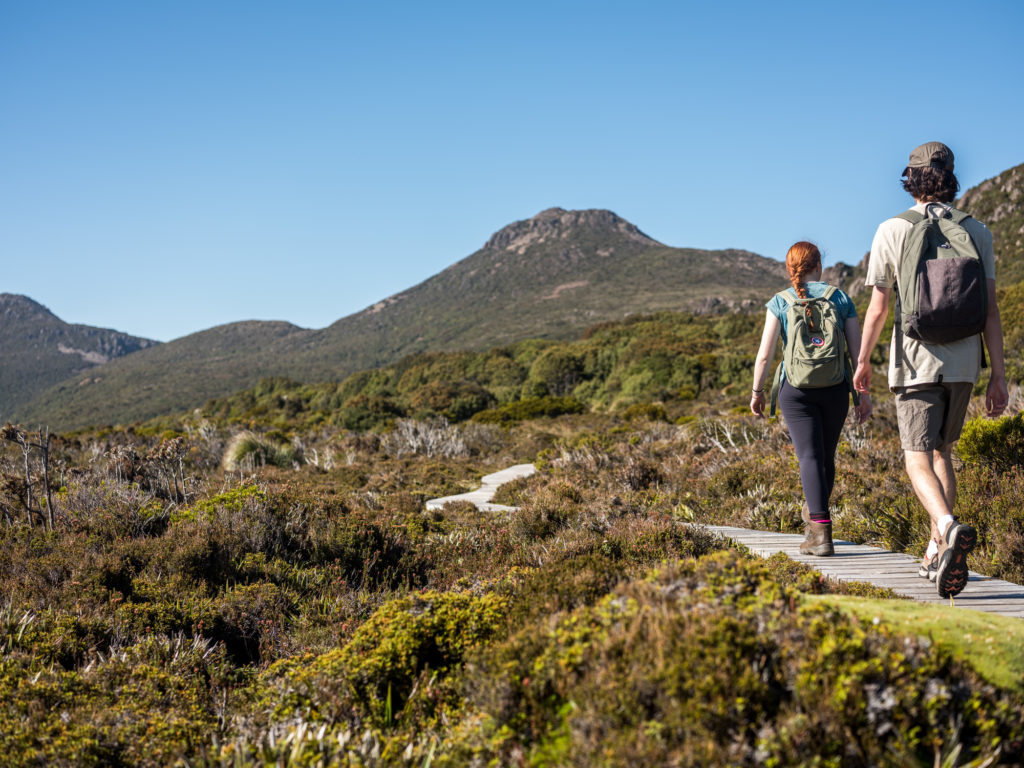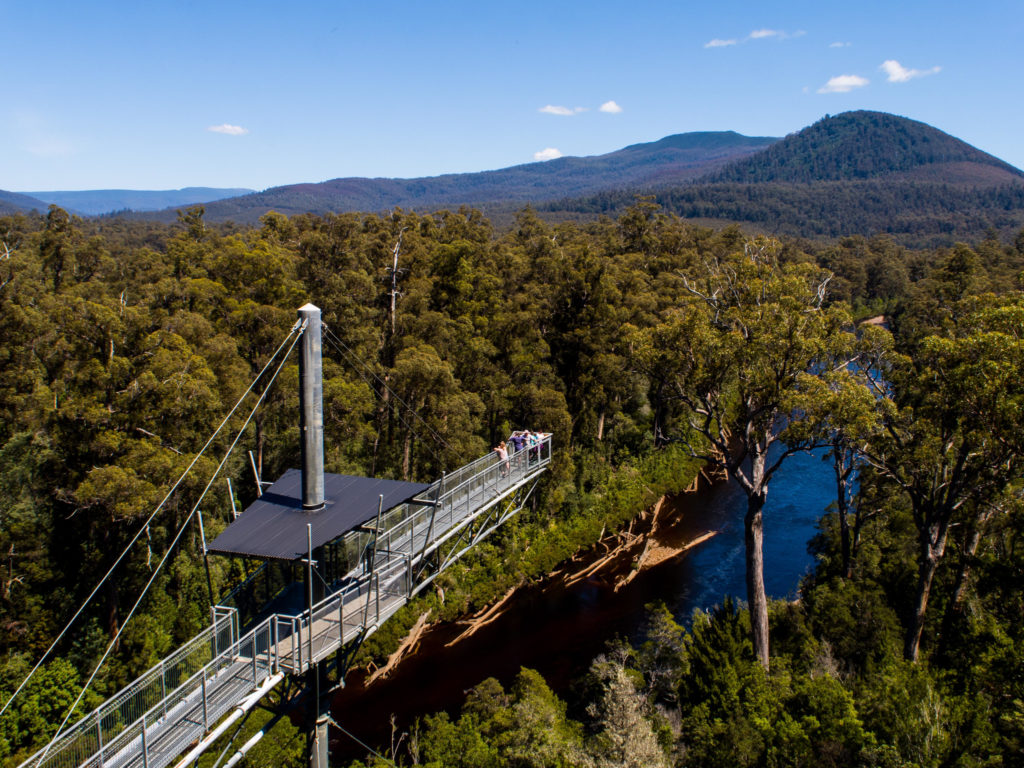 Also part of the Huon Valley and the World Heritage Area is Australia's largest tourist cave at Hastings Caves. Here you can journey underground on a tour to see the spectacular dolomite cave formations.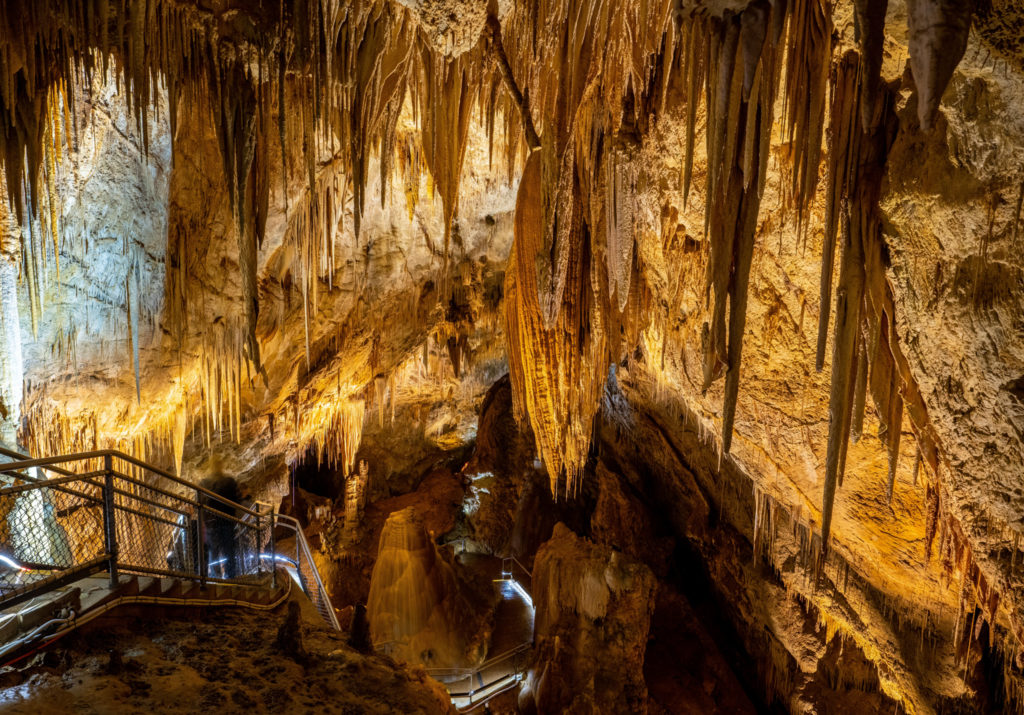 If you really want to visit Australia's and Tasmania's most southern edge, drive to the end of the road to Cockle Creek where you can then take a walk along a portion of the iconic multi-day Southcoast Track walk. The South Cape Bay Track is a 4-hour return walk.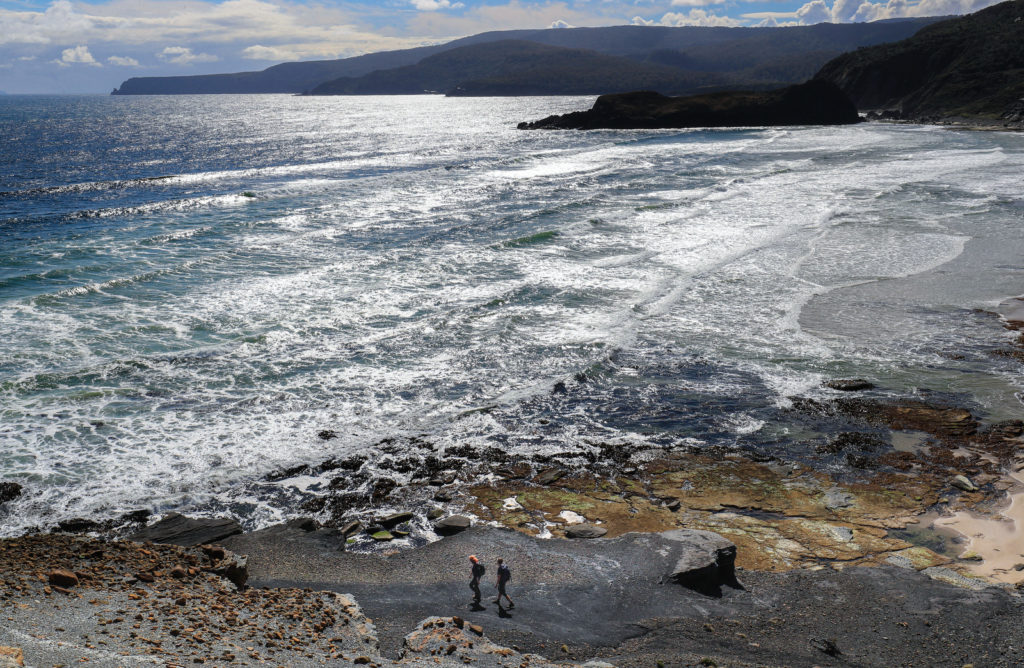 Beautiful seaside towns
If exploring the far south of the Huon Valley beautiful seaside towns such as Dover and Southport offer a range of self-contained and bed and breakfast accommodation options.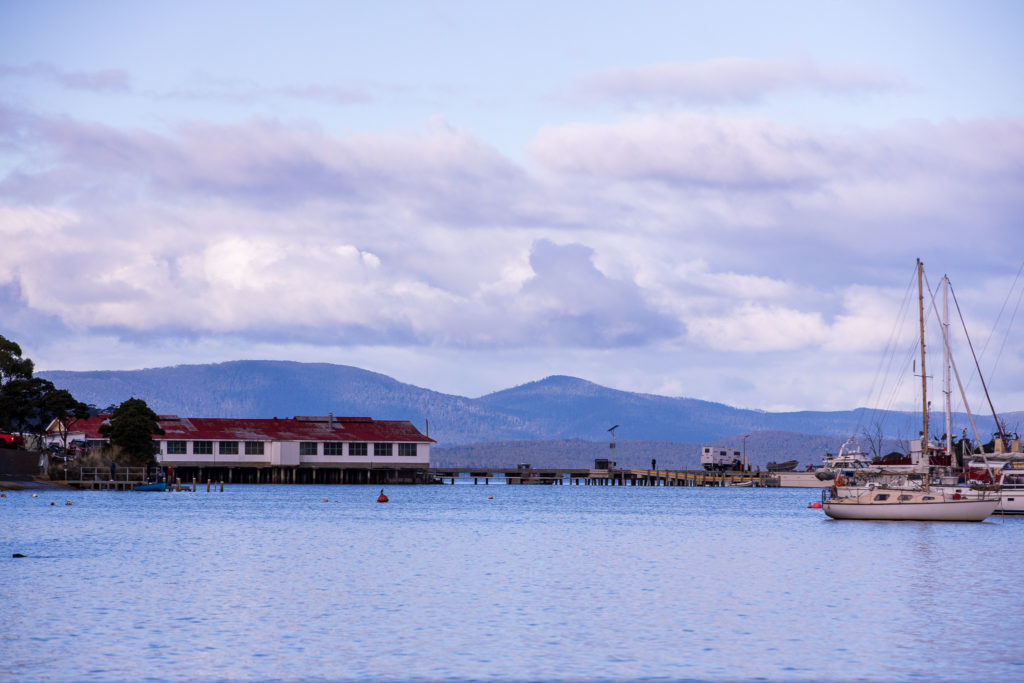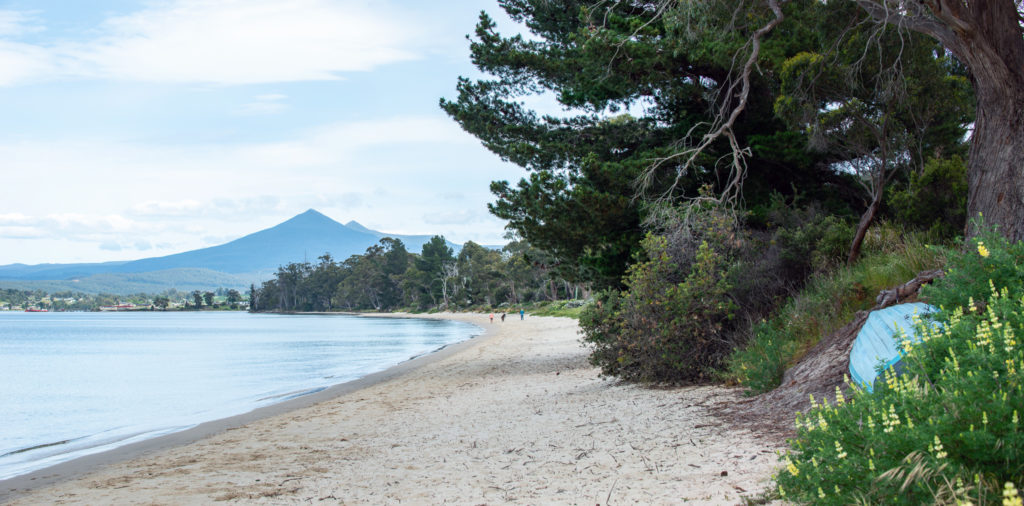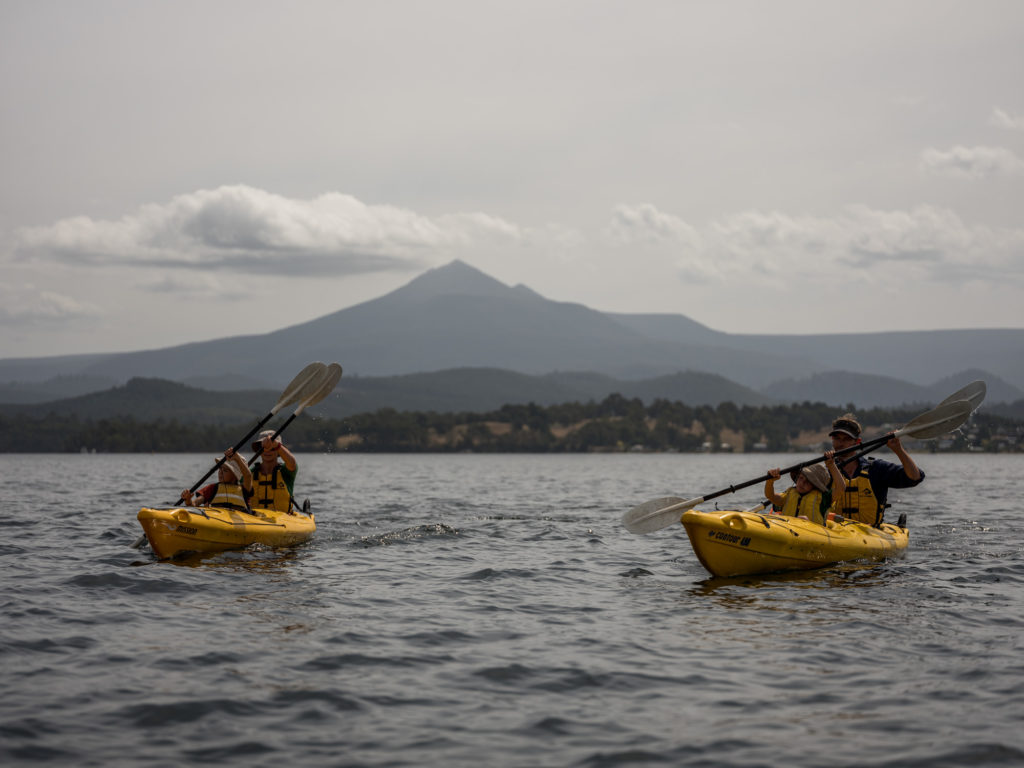 While your there explore the coastlines of the area in a kayak with Esperance Adventures.
Stunning Huon River reflections
The Huon River flows from the World Heritage area catchment through the Huon Valley towns of Huonville, Franklin and out into the Estuary areas of Cygnet, out into the D'Entrecasteaux Channel and the Southern Ocean.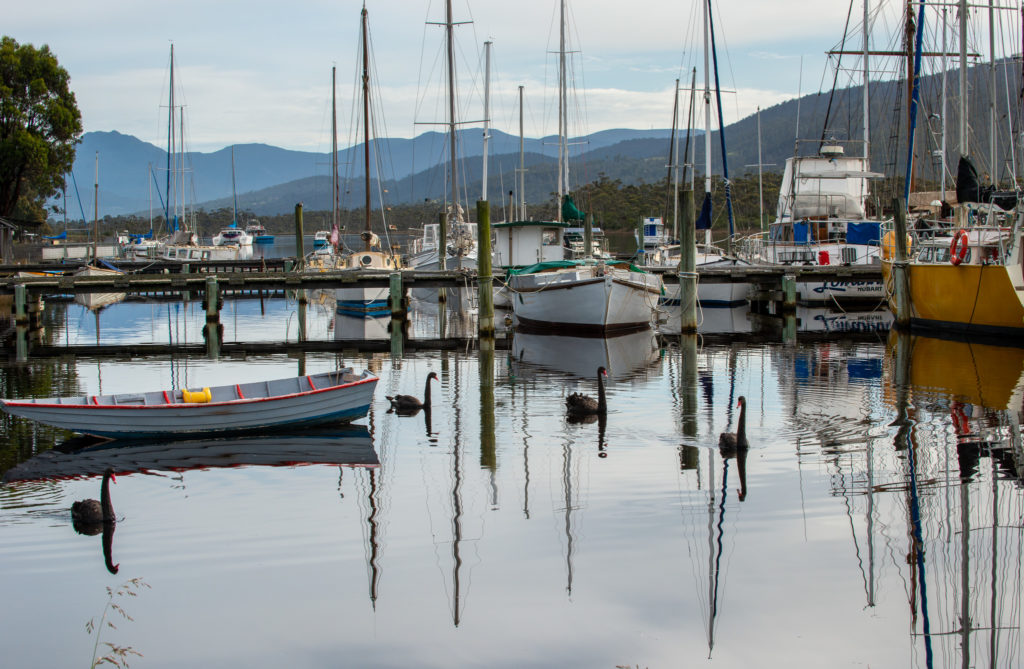 At Franklin you can take a cruise along the Huon River on a wooden sailing boat with Sail Kerrawyn or visit the Wooden Boat Centre.
Cygnet artists and stunning coastline
Cygnet, famous for the Cygnet Folk Festival, is home to a large range of artists and cafes, cooking schools, and other food, wine, and cider experiences.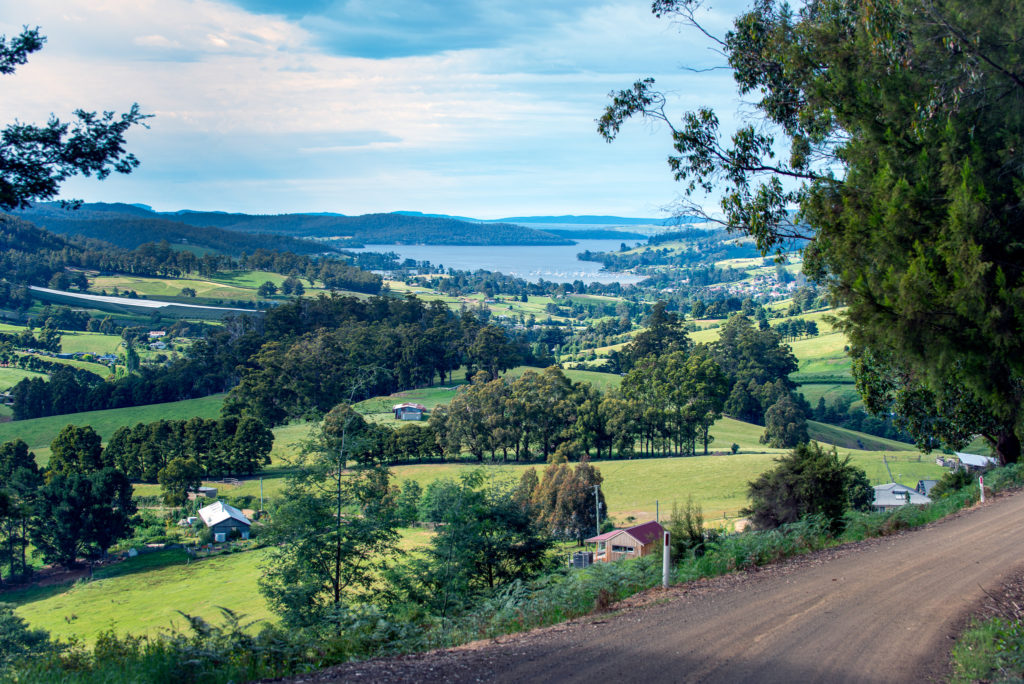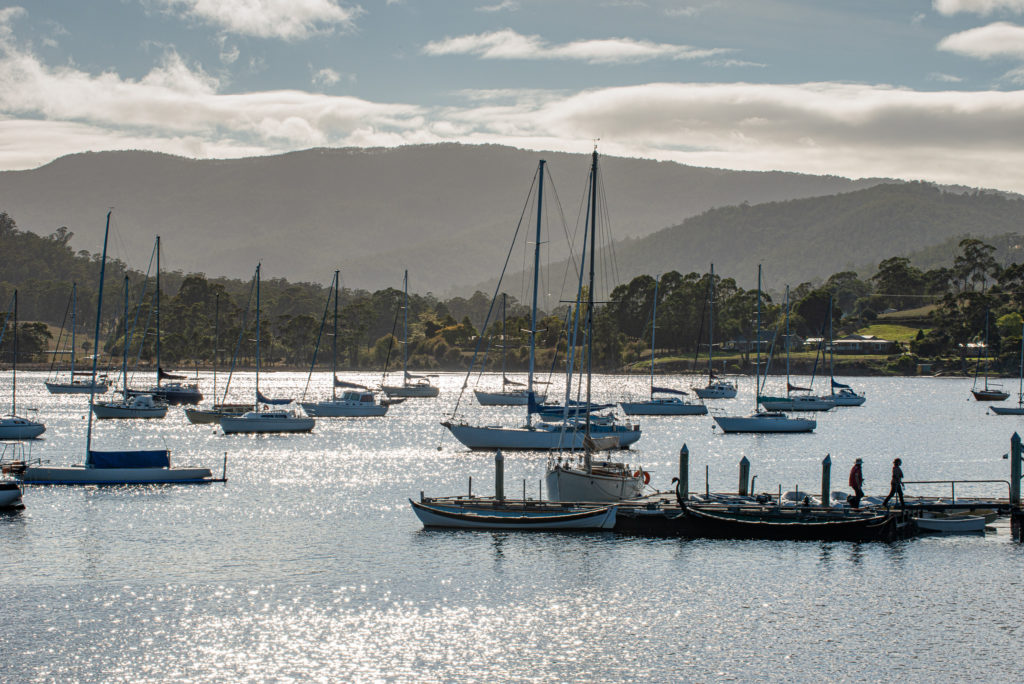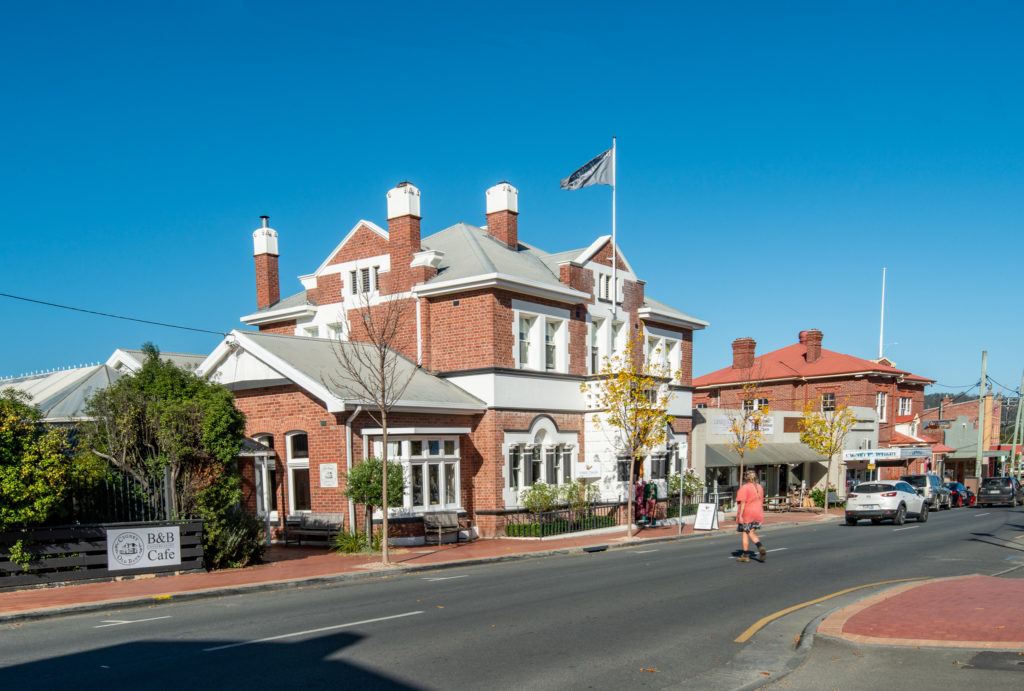 Mountain backdrops and valley views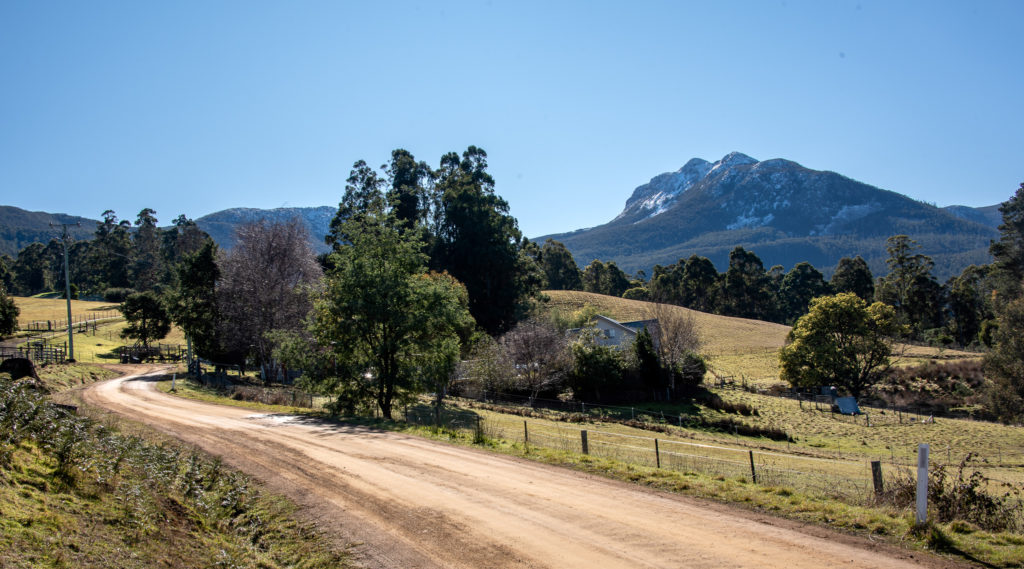 At the entrance to the Huon Valley, you will find an iconic and absolutely stunning mountain feature, called 'Sleeping Beauty'. Sleeping Beauty is made up of two main mountains which outline the resting profile (brow, nose, lips, and breasts) of a beautiful Sleeping Beauty.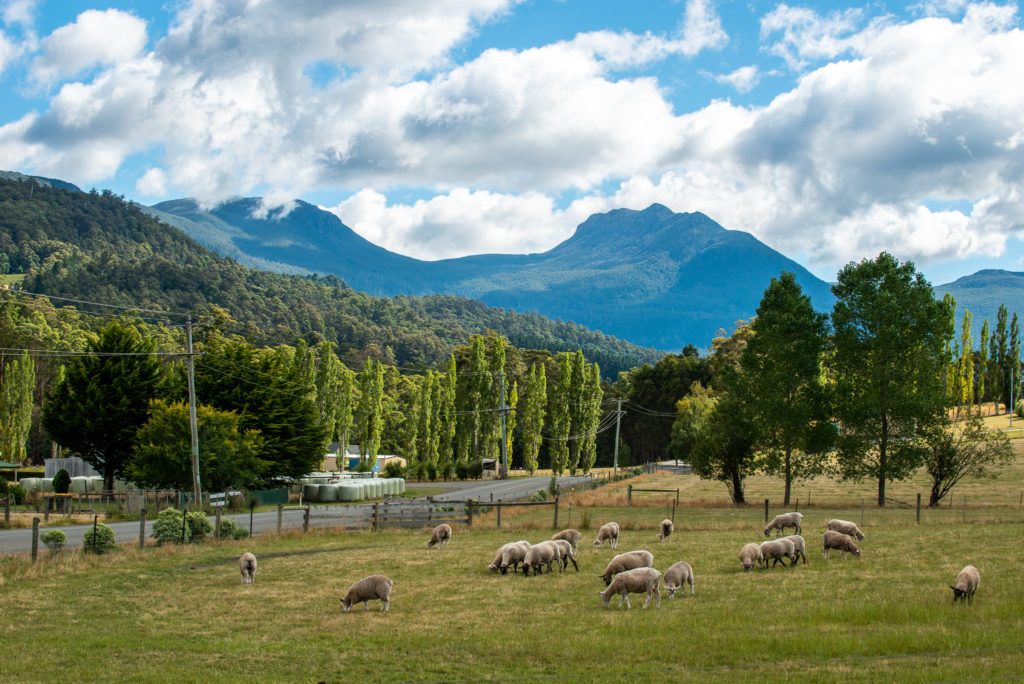 Sleeping Beauty can be seen up close at Grove and as you move through the valley, even as far back as Franklin as you look back up the river. Willie Smith's Apple Shed is a great place to stop for a photo as well as a cider or meal.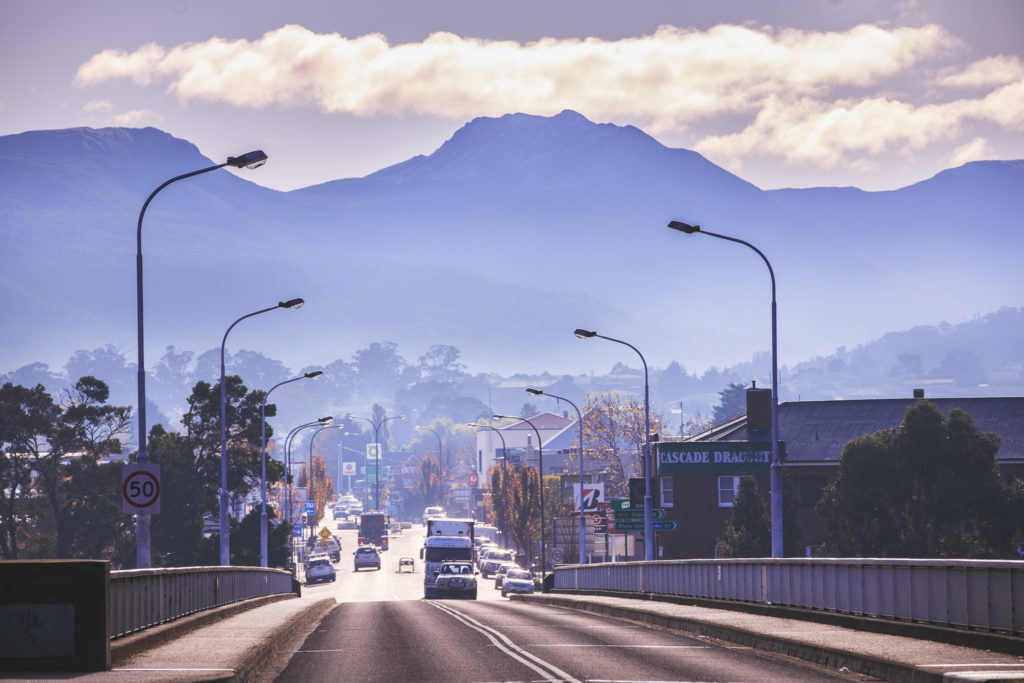 Another stunning mountain to see is Adamson's Peak that overlooks Dover and Port Esperance.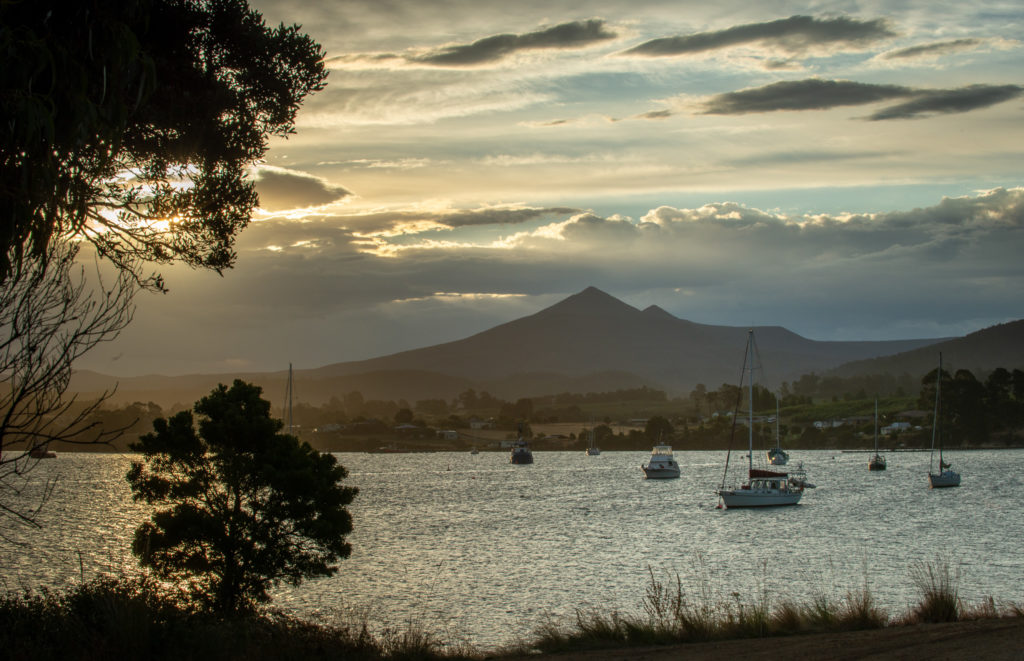 Read more about Adamson's Peak.
Farmgate stalls, orchards and pickers huts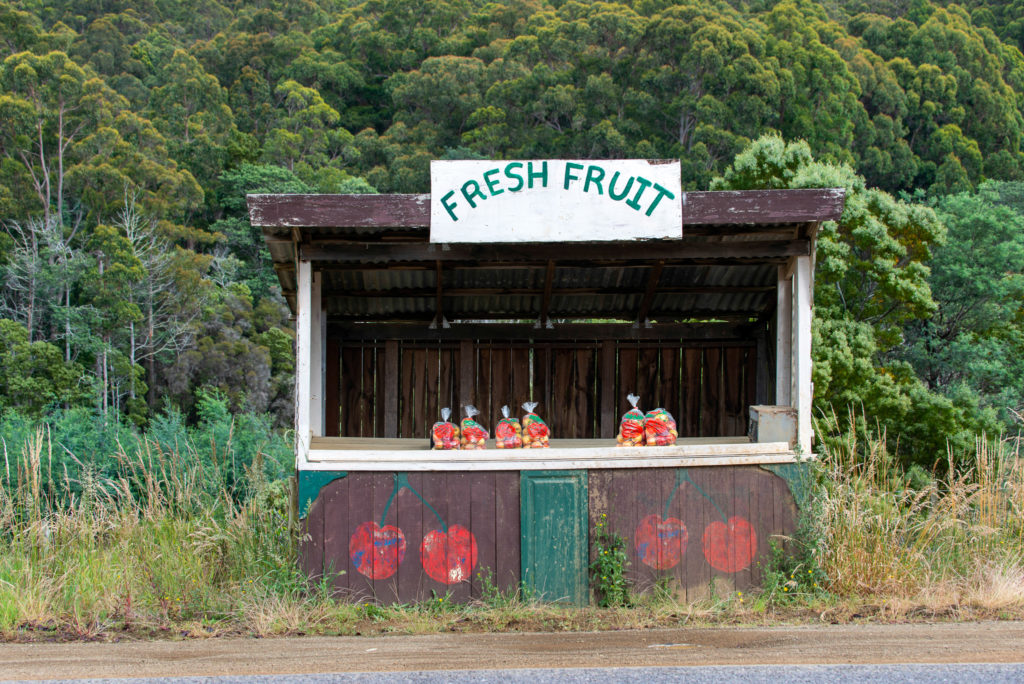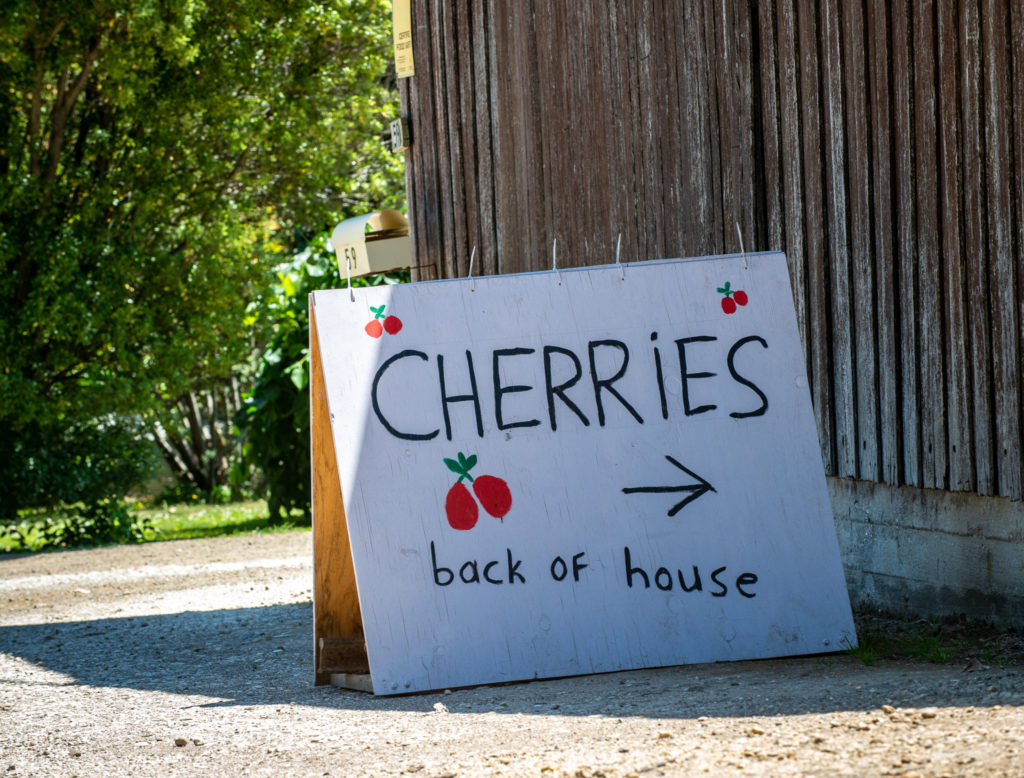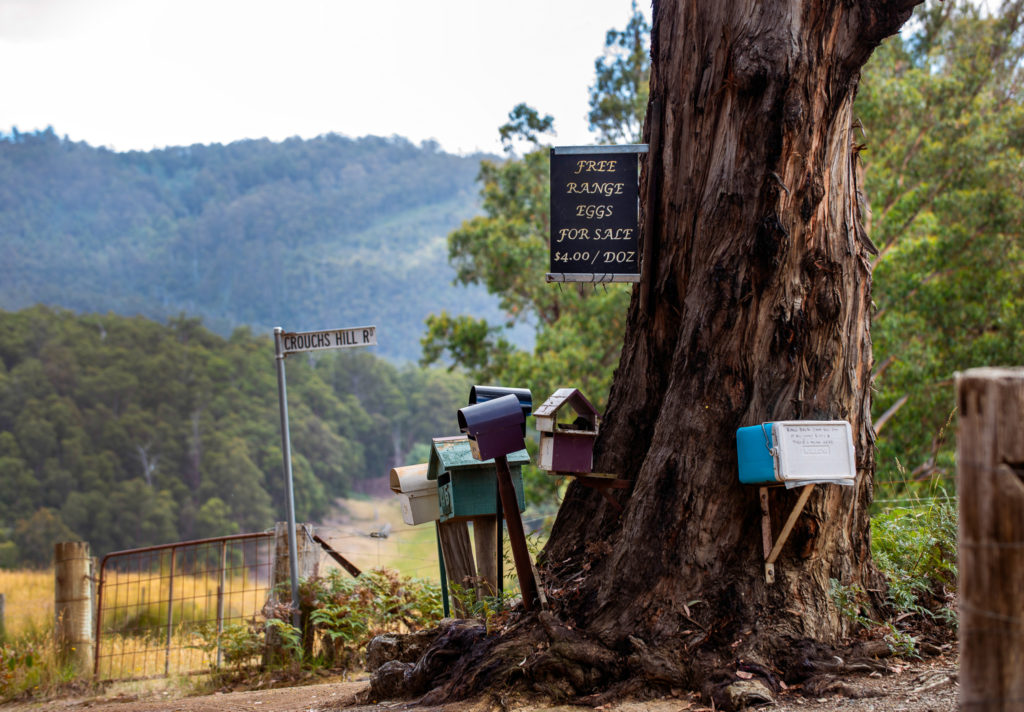 While you are traveling the Huon Valley and the Far South you will be delighted by the many local growers and producers farmgate stalls. Apple, pear, cherries and a multitude of orchards cover the landscape. The Huon Valley has a long apple and berry fruit-growing history which is linked to the heritage timber pickers huts and apple sheds located throughout paddocks everywhere.
Read more about Farmgate Stalls