The Huon Valley is very popular with Tasmanian's and even interstate folk as a location for a holiday house (or the Tasmanian term 'Shack'). What this means is that there is lots of choice for self-contained holiday accommodation.
Why is the Huon Valley a good place for a holiday home and self contained accommodation? The list is long!
You can enjoy riverside and seaside views and vistas without masses of houses and water goers all around. In fact, you will see hardly anyone most of the time!
Easy access to the water and the wilderness
Delicious locally made or caught produce ready to cook up a gourmet feast.
Access to World Heritage Tasmanian Wilderness Areas, National Parks, and Reserves
Excellent fishing so you can cook your own freshly caught seafood
Nice and close to Tasmania's capital city of Hobart and its international airport
An abundance of wildlife, birdlife, and sealife.
Affordable luxury self-contained properties
Huonville area self contained accommodation options
Huon Bush Retreats is very popular for its peaceful and secluded bush location. They are highly committed to sustainable and eco-friendly accommodation options and even have their own private habitat reserve that you can explore.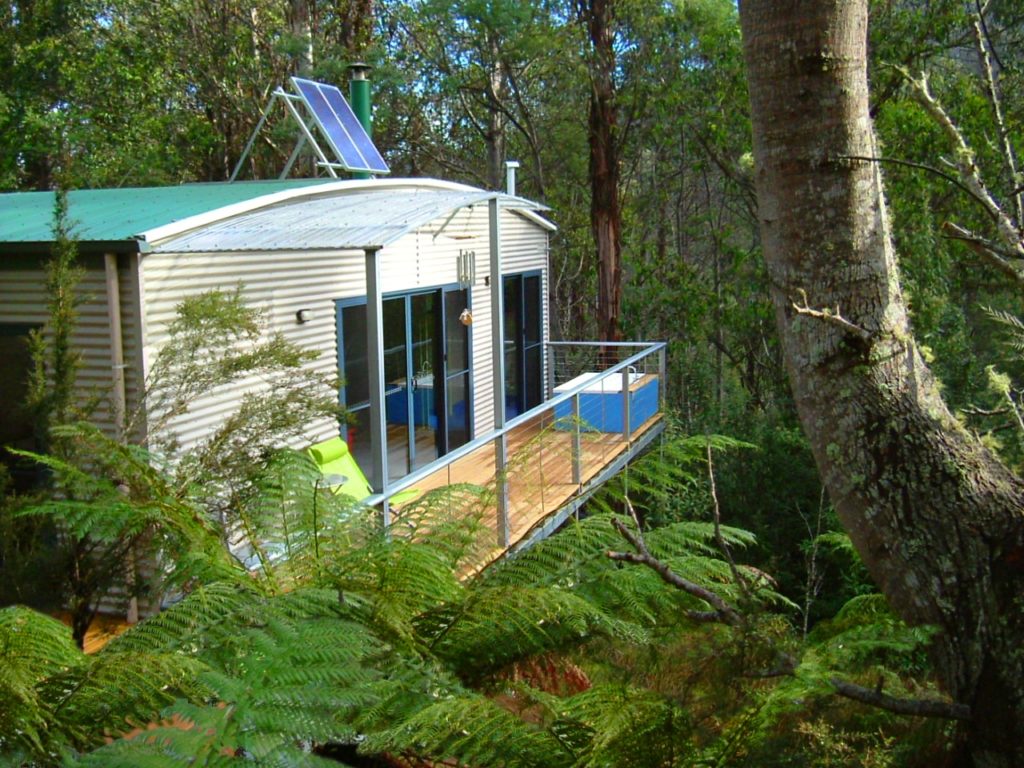 Highland Getaway has two beautiful self-contained villas that are modern and feature some luxury appointments such as a hot tub and cinema room. The big sell is its large herd of Highland Cows who you can meet and if you fancy comb their hair!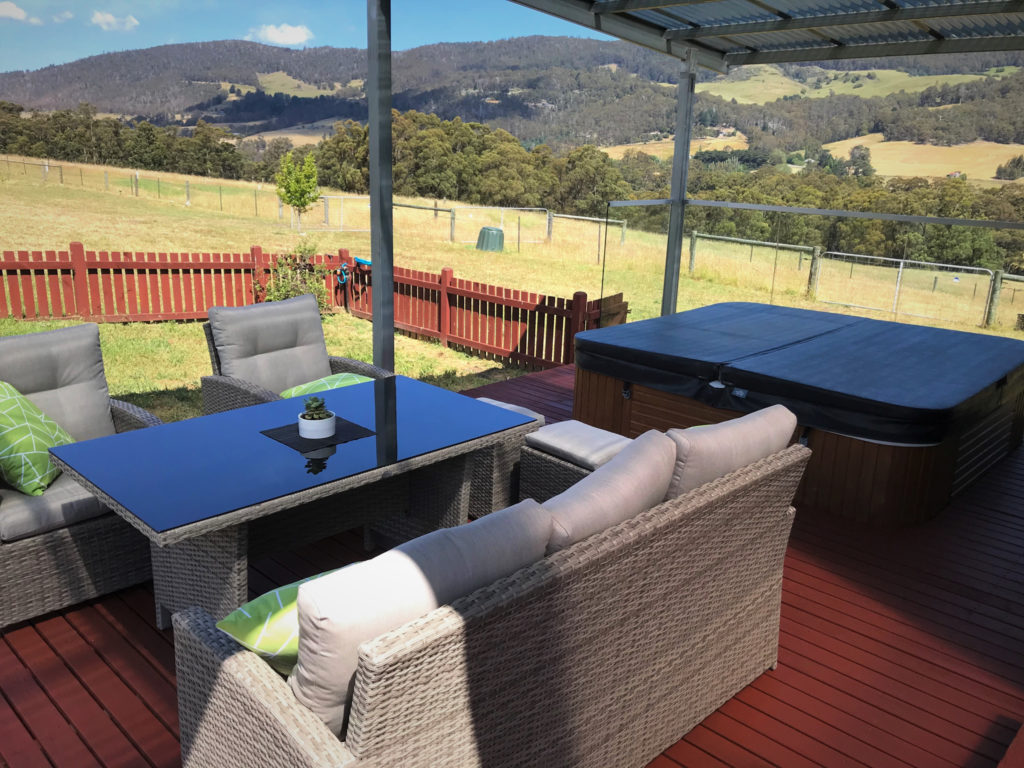 Head south just outside of Huonville and you will find the beautiful riverside town of Franklin. A beautiful luxury accommodation has recently opened called Abbey on Main in a renovated old church hall.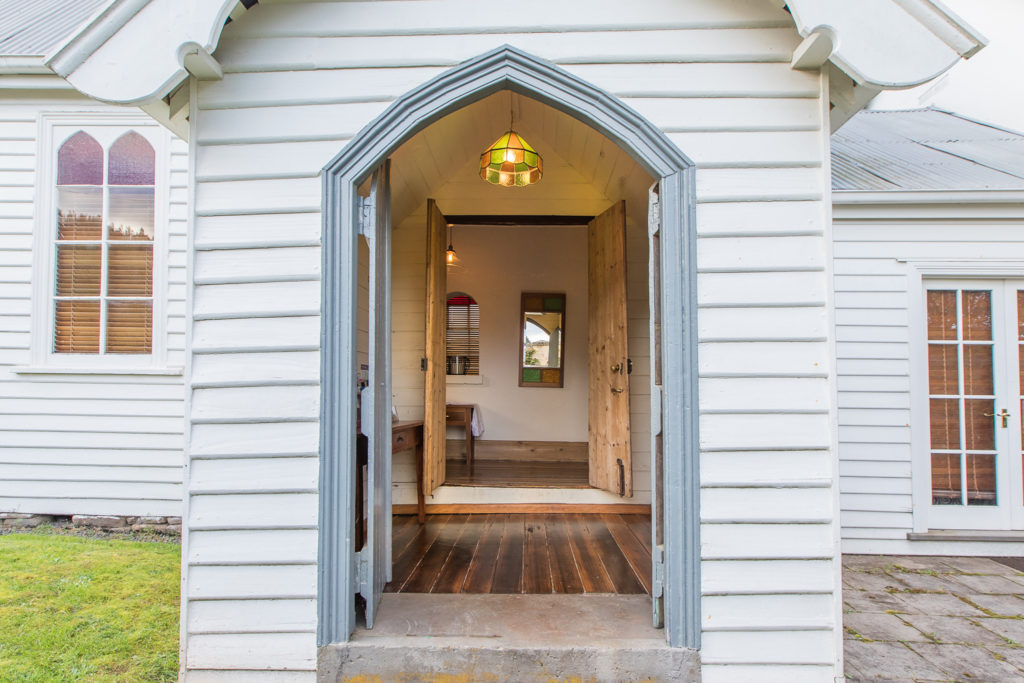 Cygnet area self contained accommodation options
Cygnet Retreat is just a short stroll from the town of Cygnet and provides a modern luxury base camp for your Huon Valley adventure. Features a private spa in the backyard and a large outside deck to take in the valley views.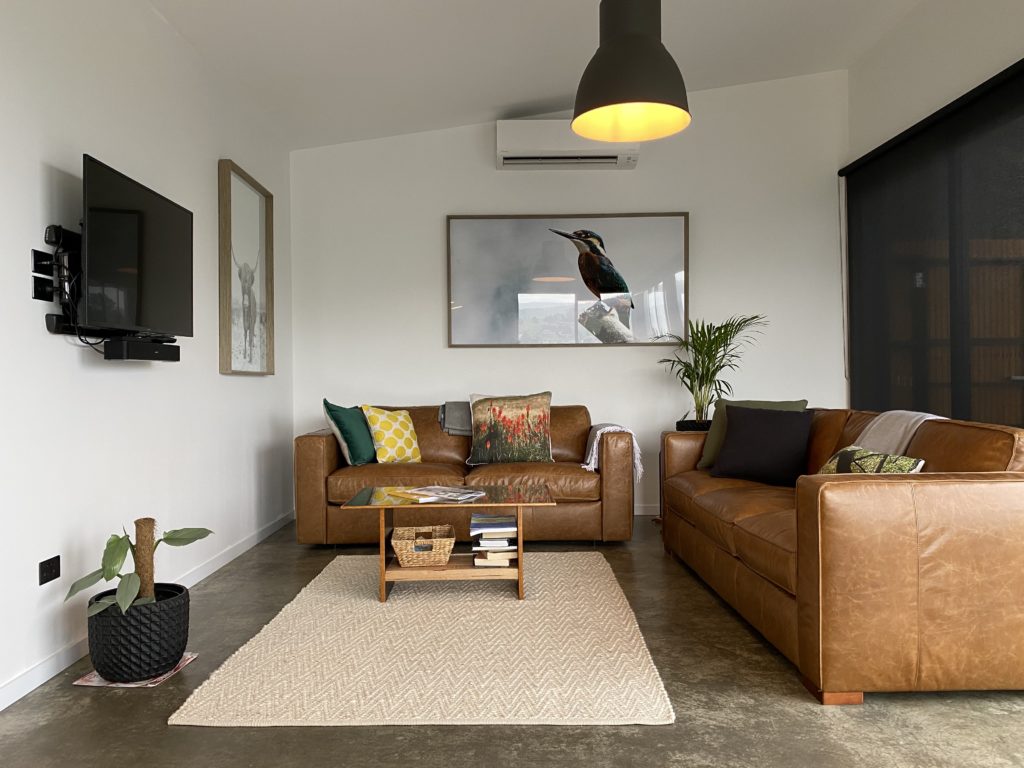 Coast House Tasmania is a boutique self-contained accommodation retreat situated on Beaupre Point, a peninsula overlooking the Huon River. Stay includes a well-stocked fridge and pantry to make your own gourmet feast.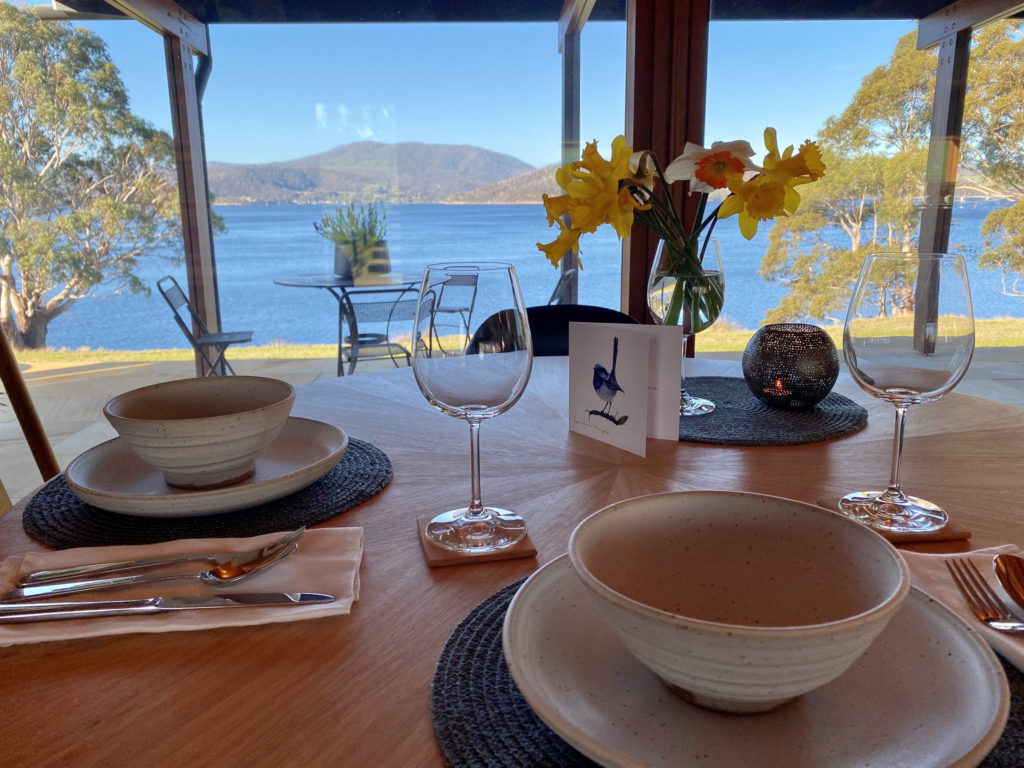 Villa Talia is a luxurious home sitting up high with stunning views across the Huon Valley and Huon River. The large kitchen is well equipped and stocked with gourmet breakfast provisions. It also features a large volcanic stone outdoor bath and a firepit.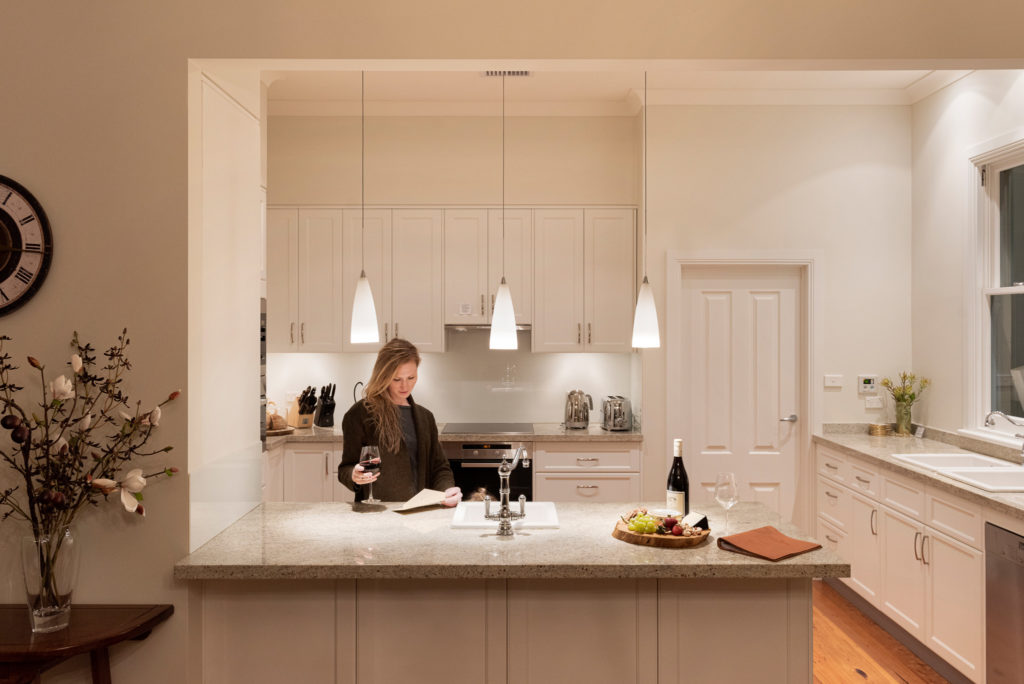 Wattle Grove Homestead is a large, luxury, three-bedroom home set on a 15-acre farm with stunning views of the Huon River and valley.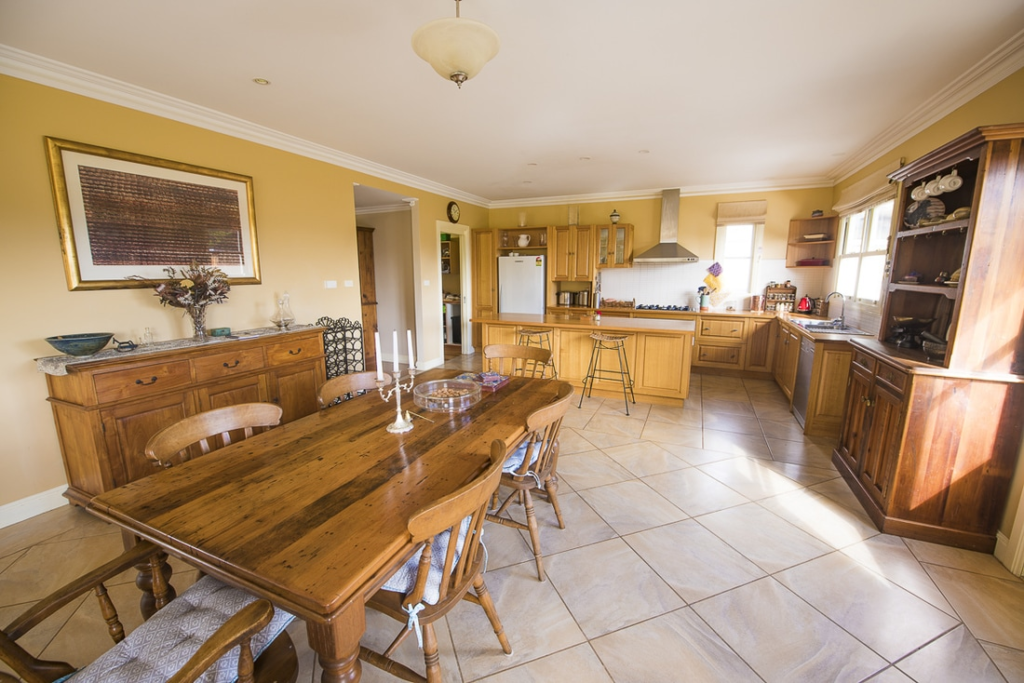 Beaupre Cottage is a 2-story open-style cottage that caters to up to 6 people. It is set on 40 acres of land featuring billabongs, native forest, and direct access to 300 metres of pristine sandy beach.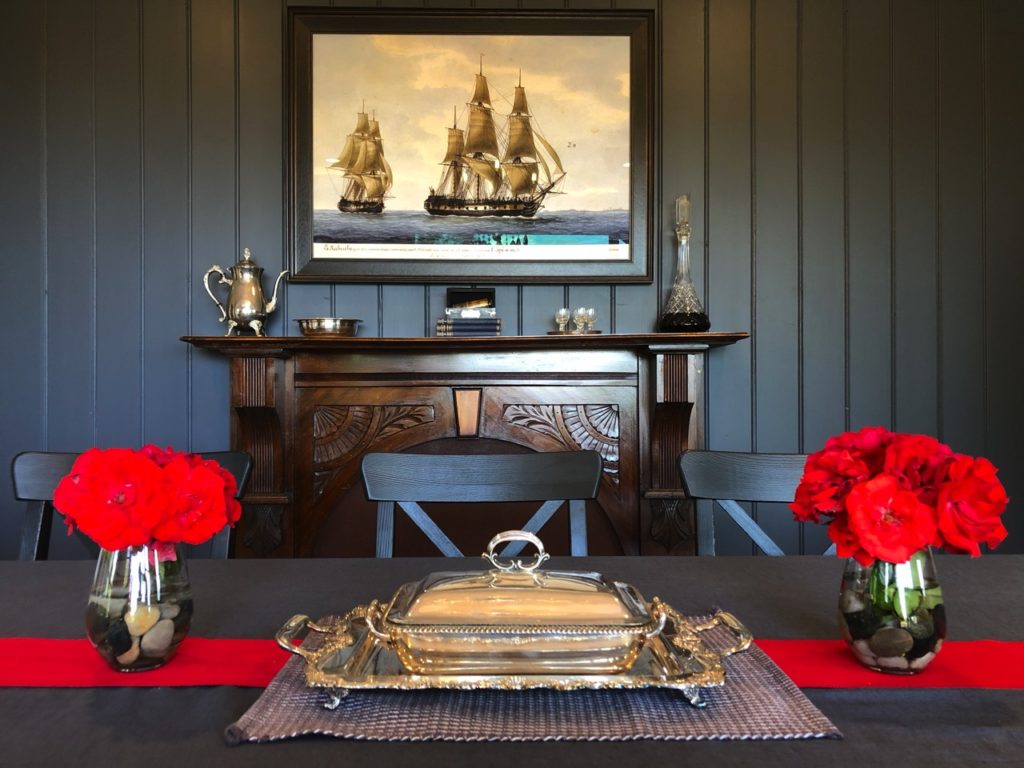 Far South Tasmania self-contained accommodation options
In between Geeveston and Dover is a lovely one-bedroom holiday home that overlooks the Huon River. Casita Rica has everything you could want in a Huon Valley experience, views, woodfires, a great kitchen, and all the comforts.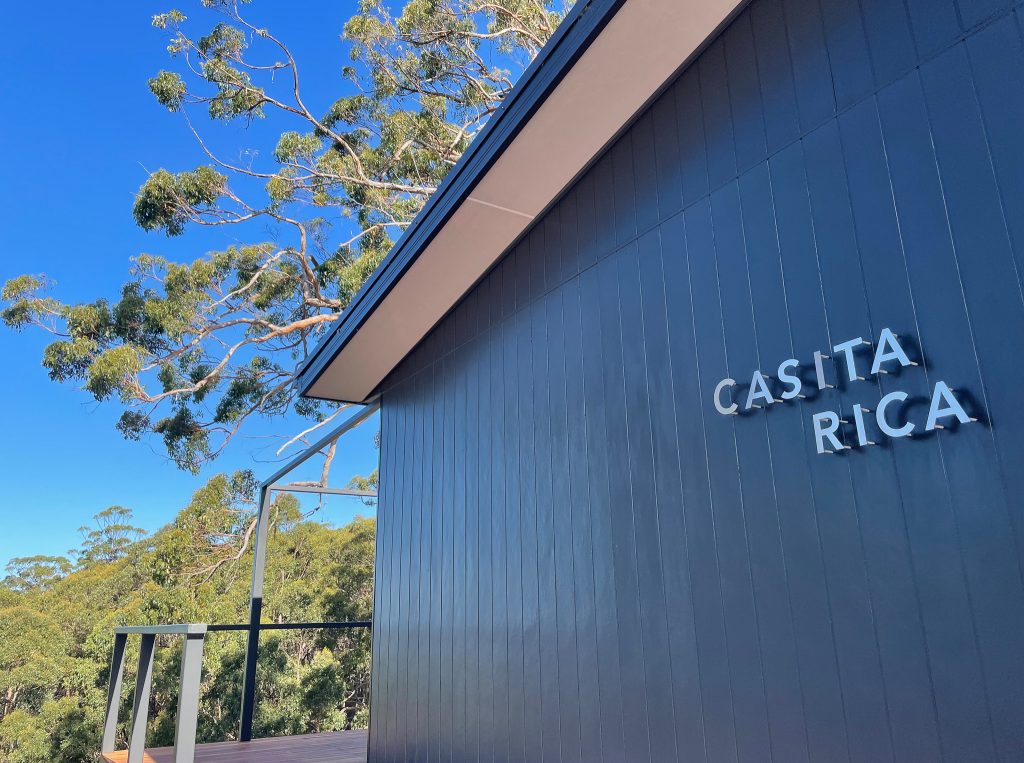 Essentially Tasmania manages a large selection of self-contained properties in the Far South area including Dover, Southport, and Brooks Bay. They range from 1 bedroom up to as large as 4 bedrooms in size.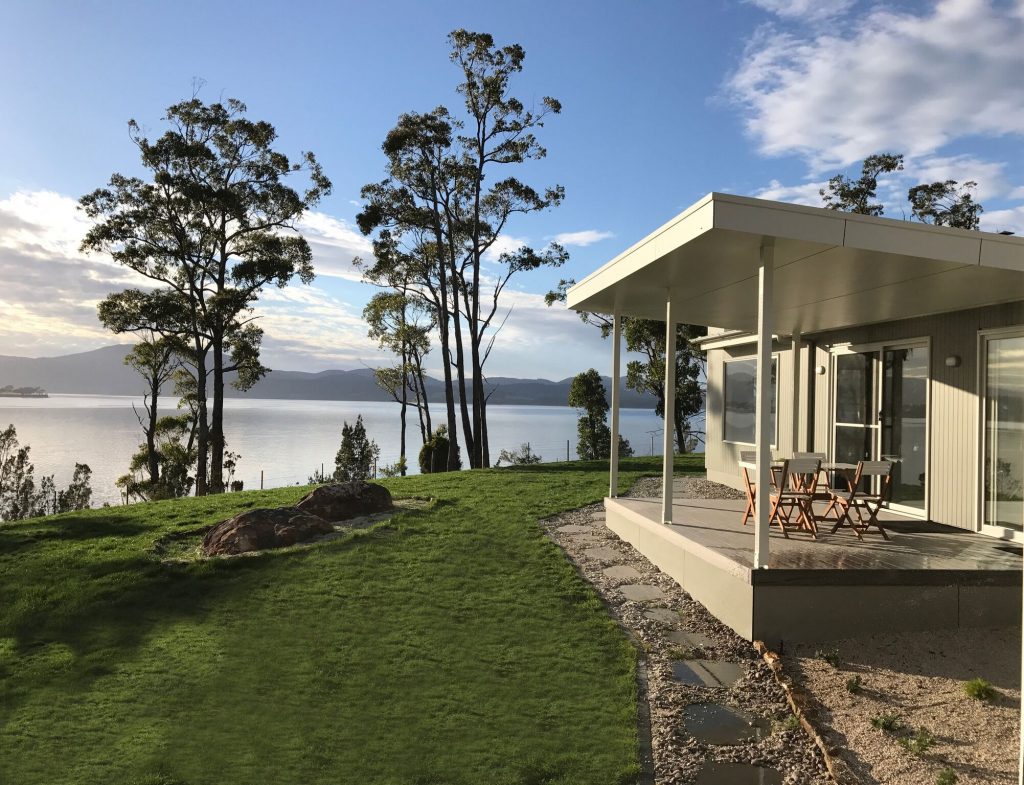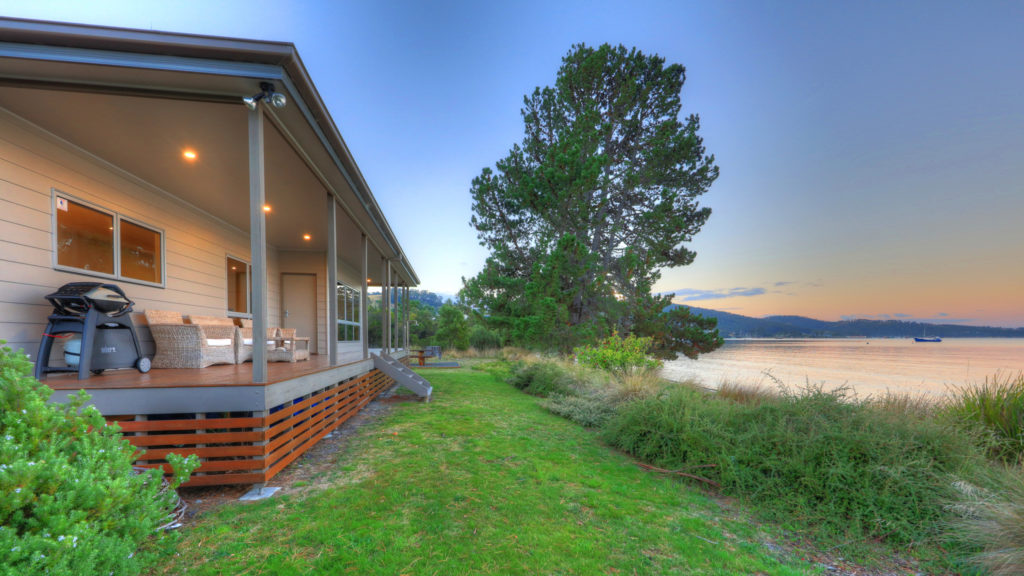 A recently new accommodation option in the far south is River Run Lodge. They provide gorgeous little bunkhouse beds for groups or individuals with shared kitchen, outdoor kitchen, and bathroom facilities. You can also pull up your RV or tent there.