The Huon Valley is home to a large community of passionate artisans, farmers, orchardists, cider makers, and wine growers.
Locals and visitors alike are blessed with having access to a wide range of quality produce directly from the source at farmgate stalls and farmers' markets.
This also provides Restaurants, Cafes, and Cooking Schools with a strong and reliable source of ingredients and locally made ciders and wines to provide to their guests.
Restaurants and Cafes
Cygnet
Cygnet Old Bank
This old bank is grand, beautiful, and full of gorgeous spots for breakfast, lunch, a snack, or a coffee. There is a small orchard out the back, along with some charming timber sheds and a flock of chickens. See if you can spot Gordon the rooster.
Cygnet Old Bank is not just a great spot for a meal, it has its own clothing and homewares shop and Bed and Breakfast accommodation.
For more information visit – www.cygnetoldbank.com.au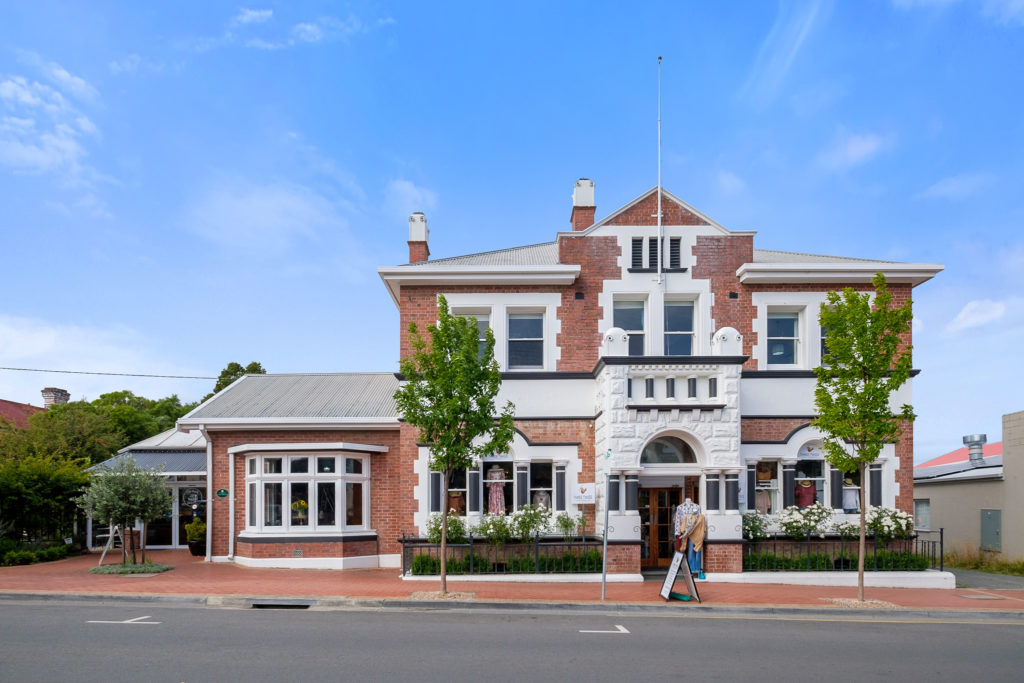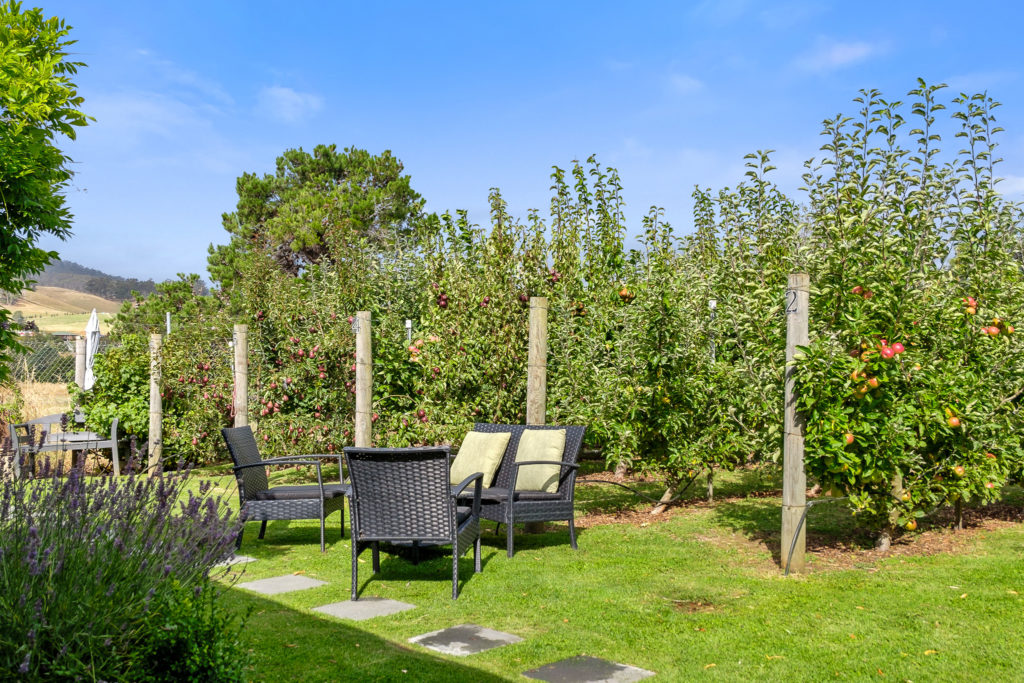 Geeveston
Old Bank of Geeveston
This small bistro on the main street of Geeveston provides a stunning setting for your meal, pastry, or coffee break. Specialising in game meats, fresh pasta and artisan pasties, the Old Bank of Geeveston is open for brunch and lunch from 10am to 3pm, Tuesday through to Saturday.
For more information visit their Facebook page – @theoldbankofgeeveston
Harvest & Light Picklery
Harvest and Light is a unique combination of photographic gallery and small-batch picklery, where you can enjoy a selection of the local preserves made onsite. Enjoy a glass of local wine, spirit or craft beer.
They are open Thursday to Saturday, 11am to 6pm.
Sunday 11am – 5PM
For more information visit – www.harvestandlight.com.au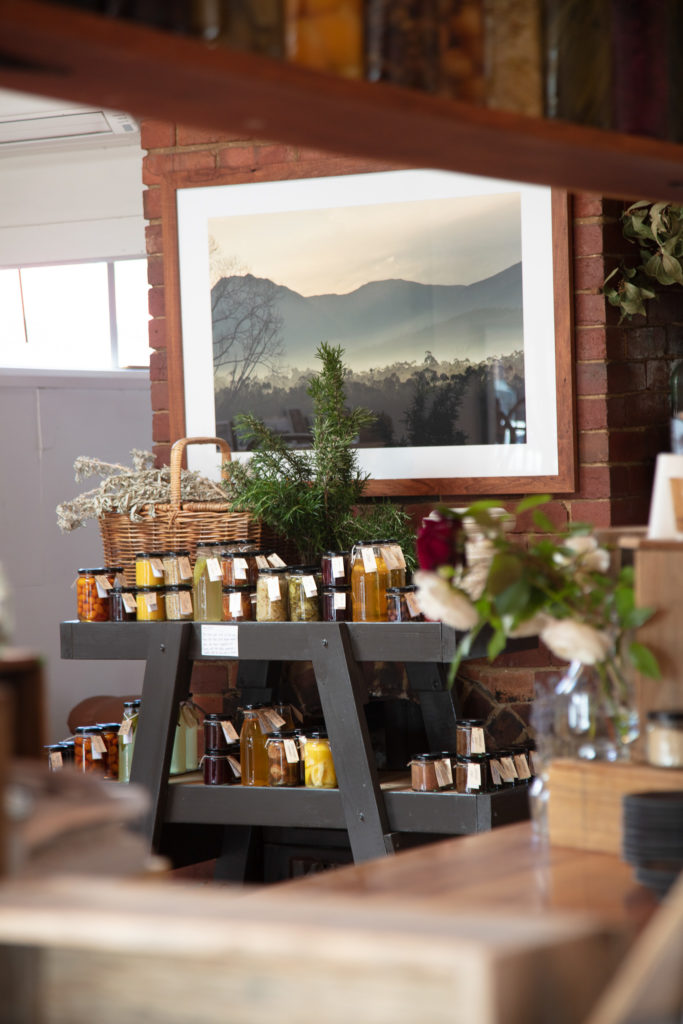 Masaaki's Sushi
Masaaki's Sushi food van is located on the main street of Geeveston behind the Geeveston Town Hall and Visitor Centre. His sushi is extremely sought after and is only available Friday through to Sunday between 12pm and 2pm.
Most days his sushi is sold out before 2pm so it is recommended that you pre-order via the website. It is also recommended to check their Facebook page for the most up to date opening times and days as they can change seasonally and due to festival event participation.
Masaaki's Website – www.masaaki.com.au
Masaaki's Facebook page – @Masaakis-Sushi-Geeveston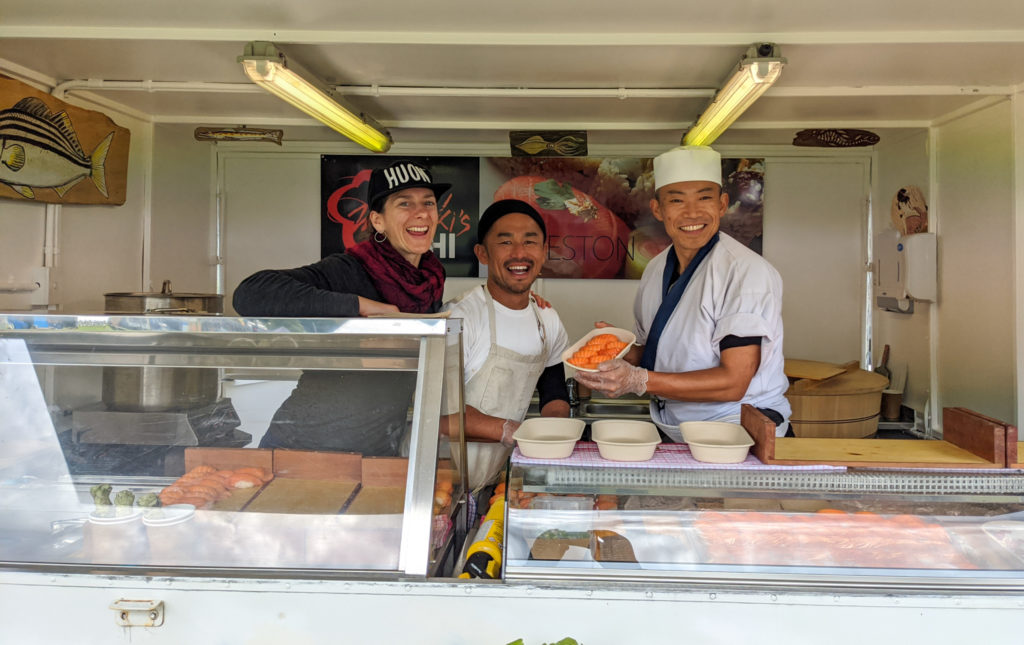 Huonville, Grove & Ranelagh
Willie Smith's Apple Shed
A very popular restaurant as part of the Willie Smith's Ciderhouse. Within a large converted apple packing shed, situated on the Huon Highway, Grove as you head south when you first enter the Huon Valley.
Suitable for all ages, it features an apple wall, apple history museum and indoor and outdoor dining spaces. All means are crafted with produce from local providers and naturally features the apple throughout. Most popular dessert is their famous apple pie served with ice cream.
Open 7 days for lunch, and for dinner on Fridays.
For more information see their website – www.williesmiths.com.au/apple-shed
Or their Facebook Page- @williesmithsappleshed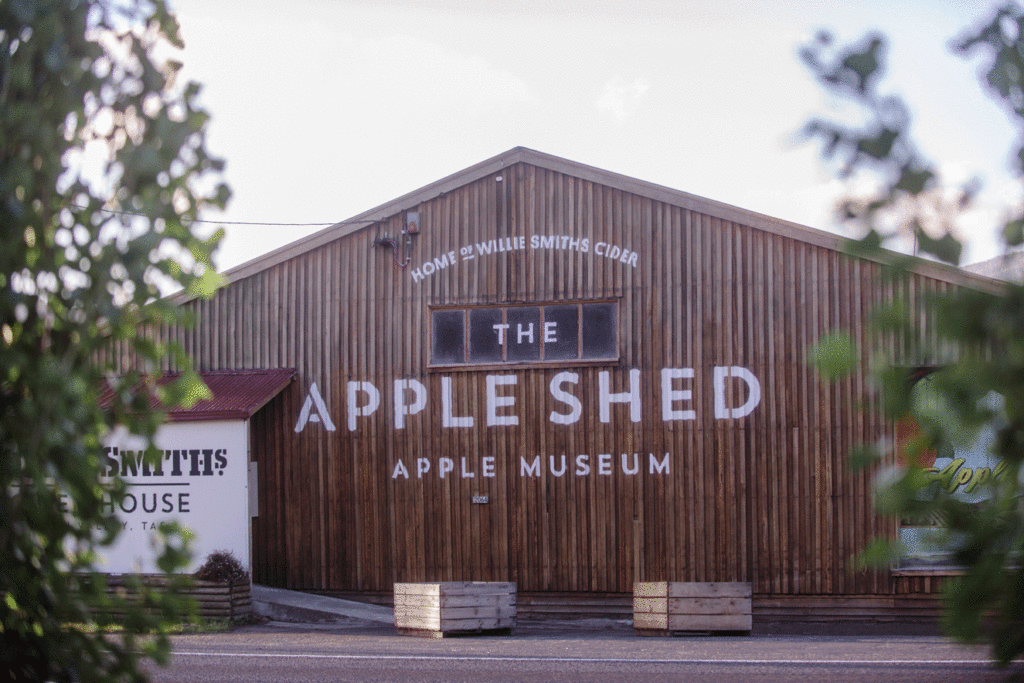 Home Hill Winery Restaurant
Located within Home Hill's Winery cellar door and vineyard, this restaurant is popular with locals especially for events such as weddings. They provide a modern Tasmanian dining experience and with seasonally available local ingredients a specialty.
Open for lunch Thursday – Monday 10am – 5pm, you will find Home Hill in Ranelagh, just a short drive from Huonville.
For more information visit – www.homehillwines.com.au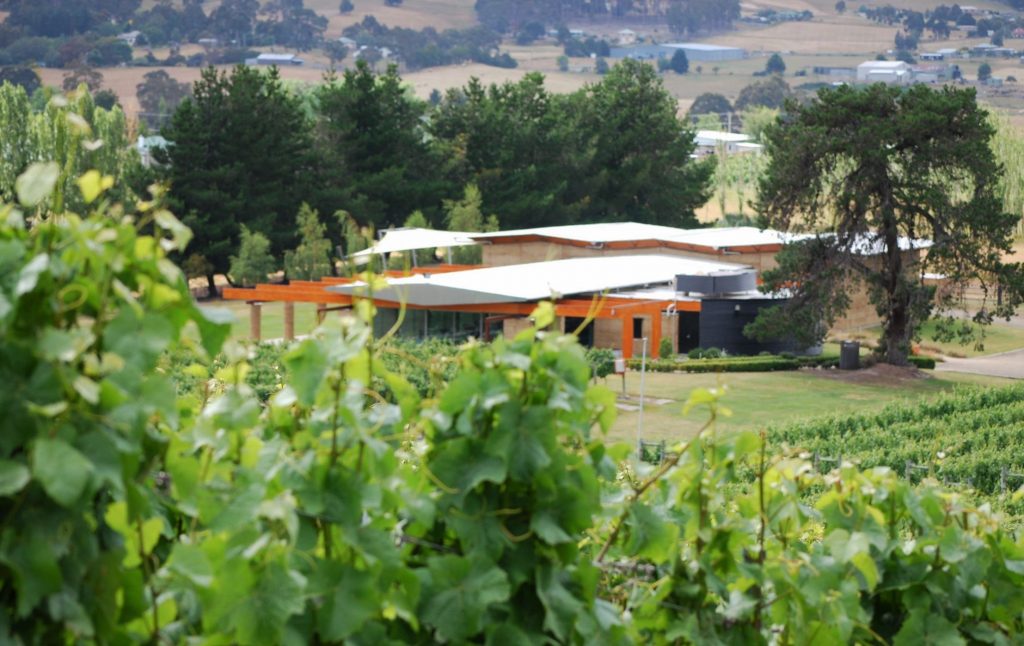 Franklin
Frank's Cider Bar & Cafe
This lovely country style cafe is part of the Frank's cider house. Located on the Huon Highway on the right hand side as you drive into the town of Franklin. Decorated with apple history memorabilia and information, and right opposite the Wooden Boat Centre.
Open 7 days for lunch, opening 10am to 5pm except for winter closing at 4pm.
For more information visit – www.frankscider.com.au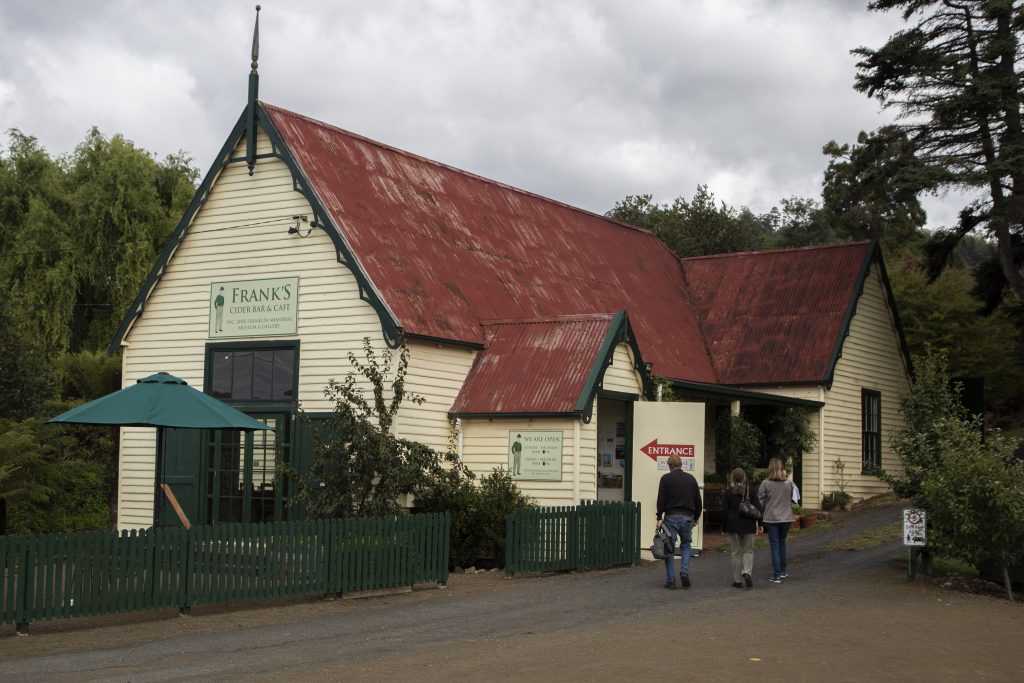 Cooking Schools and Paddock to Plate Experiences
The Farmhouse Kitchen – Italian Cooking School
Held at Giuliana's beautiful farmhouse at Wattle Grove not far from the town of Cygnet, students have a choice from a suite of Masterclasses and Miniclasses on traditional pasta making, Italian bread, meatlovers, vegetarian, Italian dishes, gluten-free, desserts and lots more!
If you're lucky you might even get to meet three generations of pasta makers including Giuliana's daughter Genevieve, and her mother Francisca (Nonna Kina). Read about one of their special family pasta making classes here
Visit their website for more information – www.thefarmhousekitchen-tas.com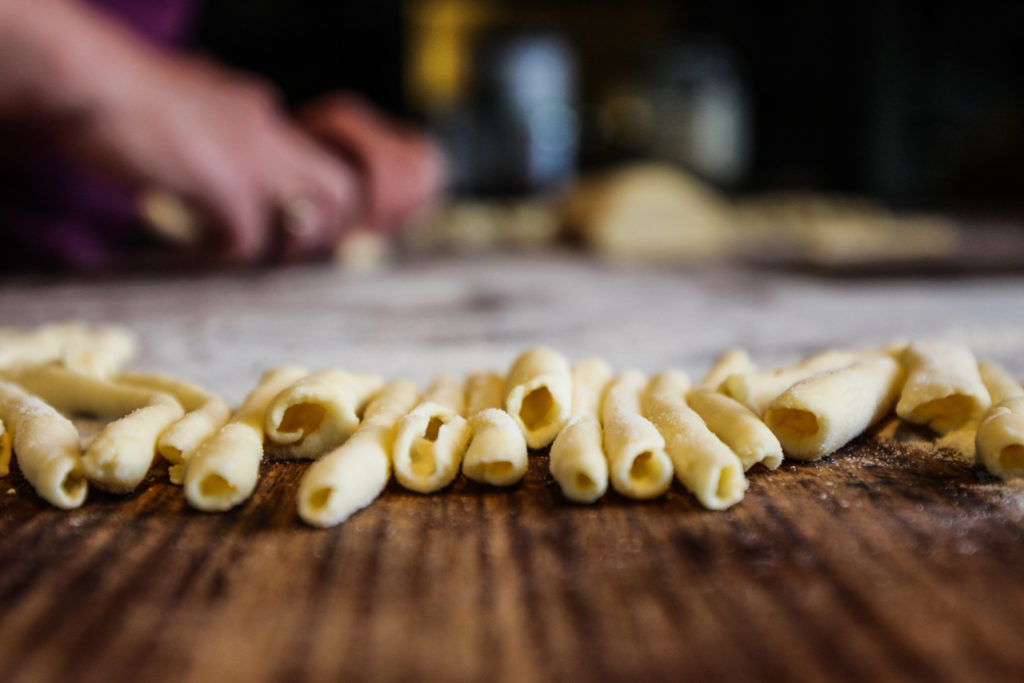 Fat Pig Farm – Paddock to Plate Feast Experience
Book ahead to join in on one of Matthew Evan's feasts. Spend a leisurely afternoon in the Huon Valley at Fat Pig Farm where you'll be served multiple dishes straight from their gardens and paddock. All produce is seasonal, grown by hand, and cooked in their open kitchen.
For more information visit – www.fatpig.farm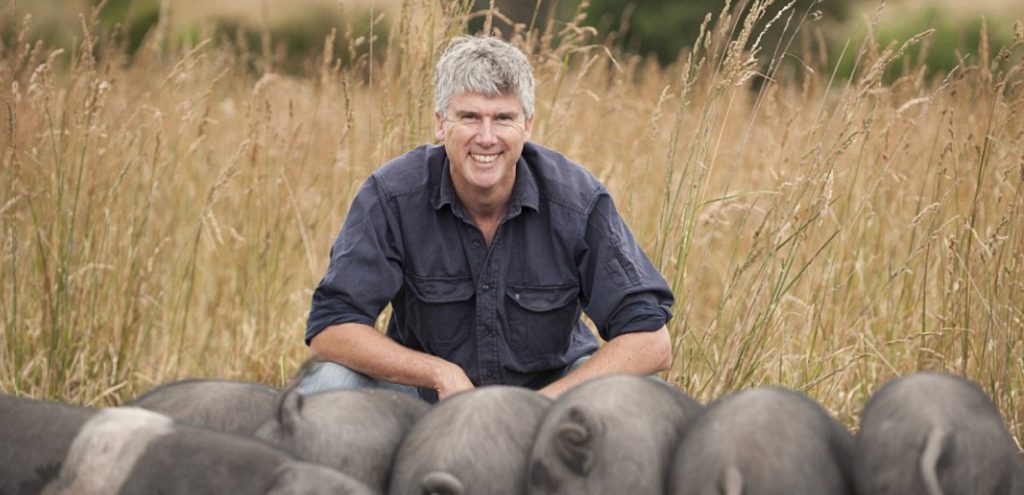 Glen Huon Dairy Farm Shop and Tours
Bruny Island Cheese Co's dairy farm, located in Glen Huon in the Huon Valley. Here you can visit their farm shop, buy their range of cheese's, fresh milk by the glass bottle and a large range of other condiments, fresh produce and local products. You can now also take a farm tour!
More information here.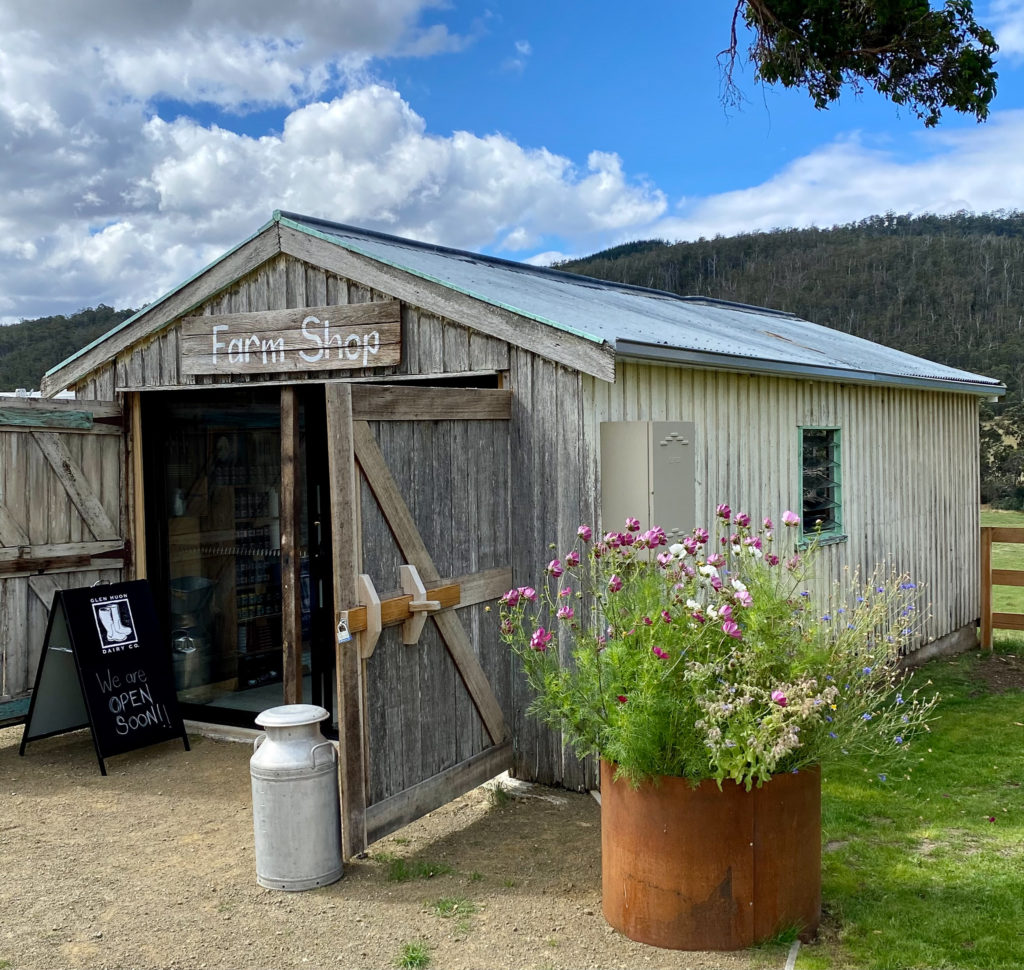 Markets and Food Events
Geeveston Feast
Time your visit to the Valley right and you can join in on one of the Huon's favourite events, the Geeveston Twighlight Feast. Held on the first Thursday of the month from 5pm onwards.
Everyone is welcome but you must book your tickets ahead of time as numbers are restricted.
Visit their Facebook Page for more information – @geevestonfeast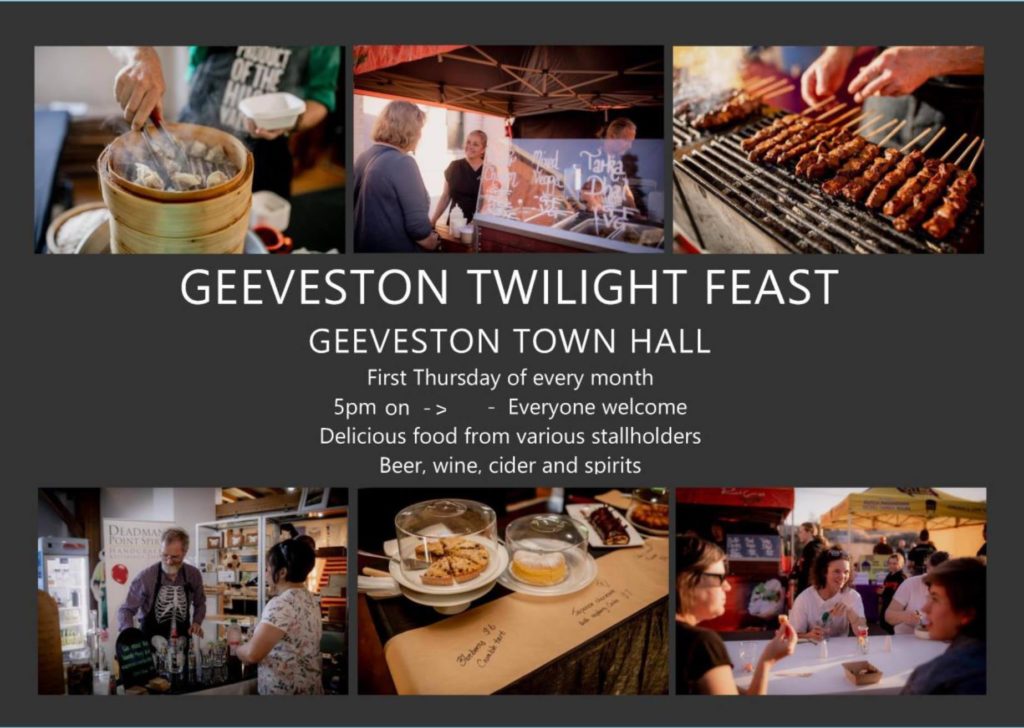 Willie Smith's Artisan and Produce Market
Held weekly at the Willie Smith's Apple Shed in Grove on a Saturday between 10am and 1pm. Not only can you puruse a quality selection of produce and handmade goods, it is open for coffee and breakfast from 9am.
Market showcases Huon Valley growers and local artisans with a variety of produce, gourmet pork products, honey, baked goods, condiments, pickles and preserves. You will also find local ceramics, wood products and leather goods.
For more information visit – www.williesmiths.com.au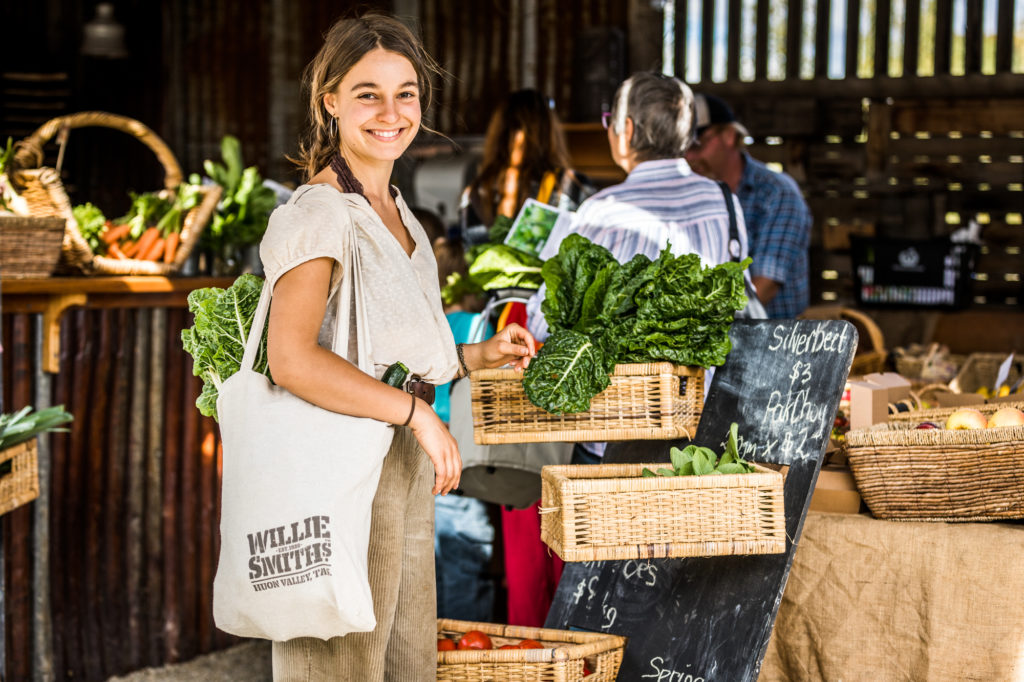 Cider houses
Willie Smith's Apple Shed
The Apple Shed is home to Willie Smith's Cidermakers' internationally award-winning craft ciders. Try one of their cider paddles to help you decide which is your favourite. While you're there, take home some of their small-batch traditional cider single varietal bottles.
Willie Smith's also use their cider to make spirits for the Charles Oates white spirit, apple brandy, and pommeau. You can see the still in action, taste their spirits, and take a tour.
Located on the Huon Highway at Grove a few kilometres before you arrive in Huonville.
Willie Smith's Cider website – www.williesmiths.com.au
Willie Smith's Apple Shed Facebook Page – @williesmithsappleshed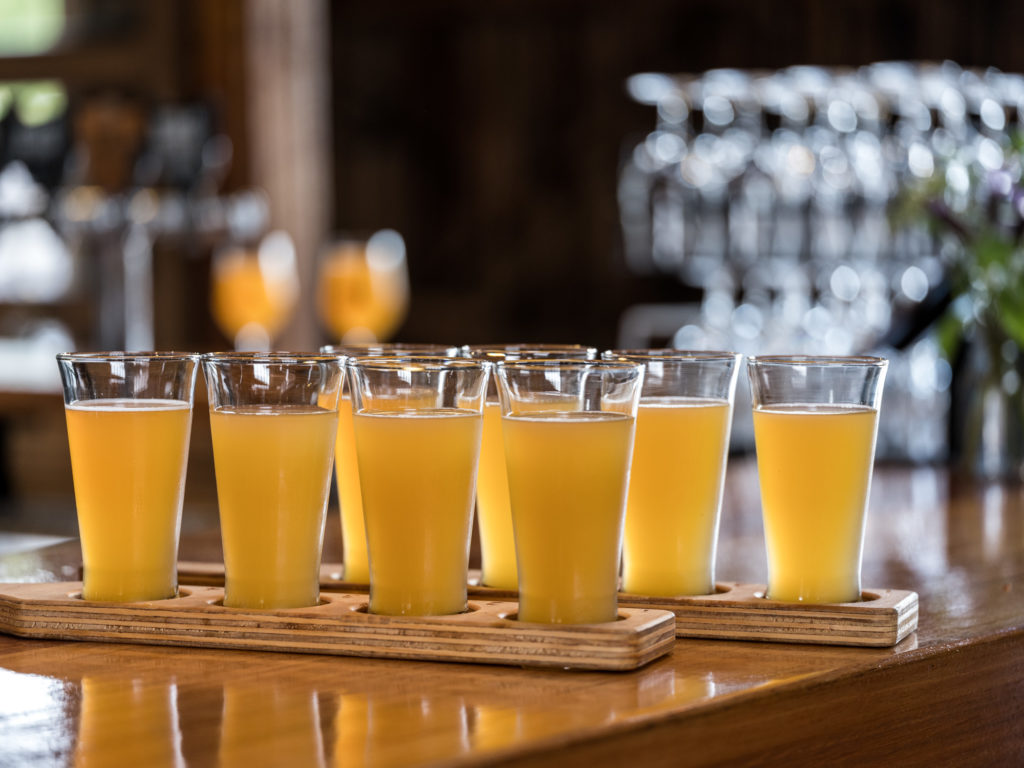 Frank's Cider Bar and Cafe
Frank's Cider is made with the Clark Family's own pears and apples, along with Tasmanian raspberries and cherries. This charming cellar door provides great insight into the region's and family history of apple and pear growing. To help you choose your favourite cider, they provide free tastings.
Franks Cider Website – www.frankscider.com.au
Franks Ciderhouse and Cafe Facebook – @franksciderhouse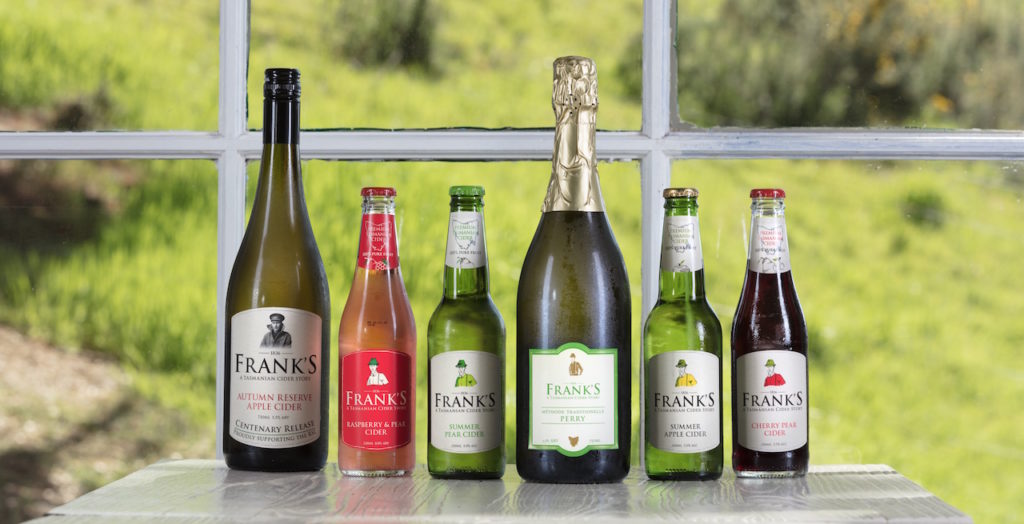 Pagan Cider Cellar Door
Pagan Cider is a small boutique cider that makes some unique delicious ciders from local berries and fruits. Their cellar door is located just north of Cygnet, and is open mainly on weekends from 11am to 4pm. See their Facebook page for the latest opening days and times.
Pagan Cider website – www.pagancider.com.au
Pagan Cider Facebook page – @pagancider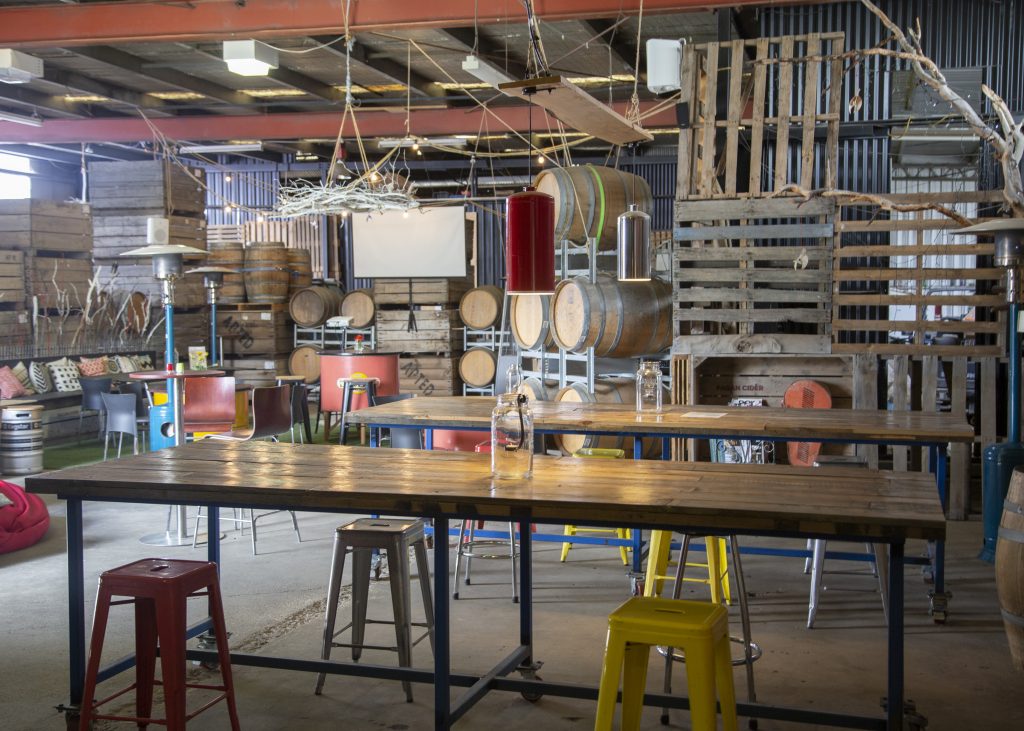 Wineries
Kate Hill Winery
This beautiful boutique winery is located on the northern edge of Huonville. Their wines are made from some of the highest quality fruit possible crafted into wines of elegance and character such as their Sparkling Chardonnay Pinot Noir, Sauvignon Blanc, Riesling, Chardonnay, Pinot, and Shiraz.
You can visit their cellar door on Wednesdays, and Fridays to Sundays between 11am – 4pm, or by appointment.
Visit their website for more information – www.katehillwines.com.au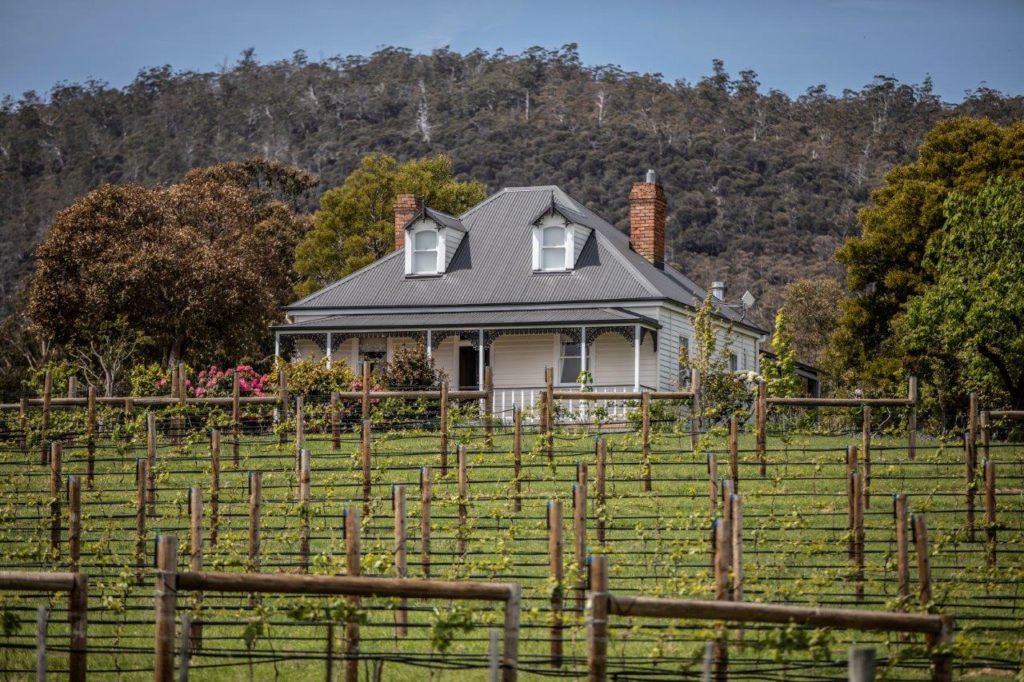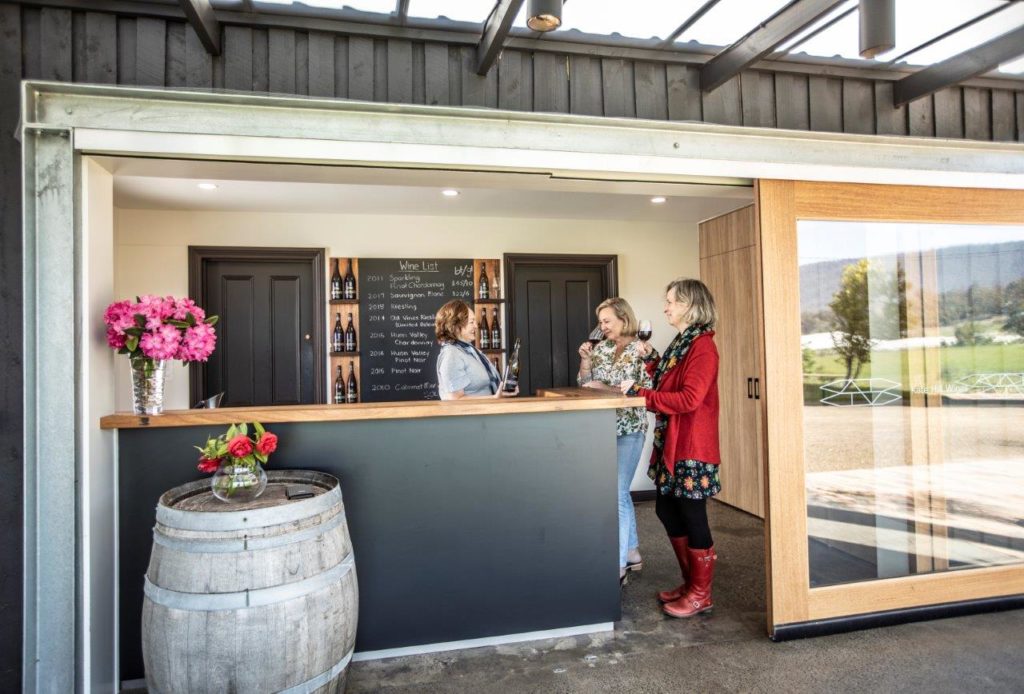 Home Hill Winery
This multi-award winning cool climate winery is in beautiful Ranelagh which is only a few minutes' drive from Huonville. Try their Pinot Noir and Chardonnay and their rare and innovative 2019 White Pinot Noir. Home Hill Winery and Restaurant is a great place to stop for a luxurious lunch.
More information on Home Hill WInery – www.homehillwines.com.au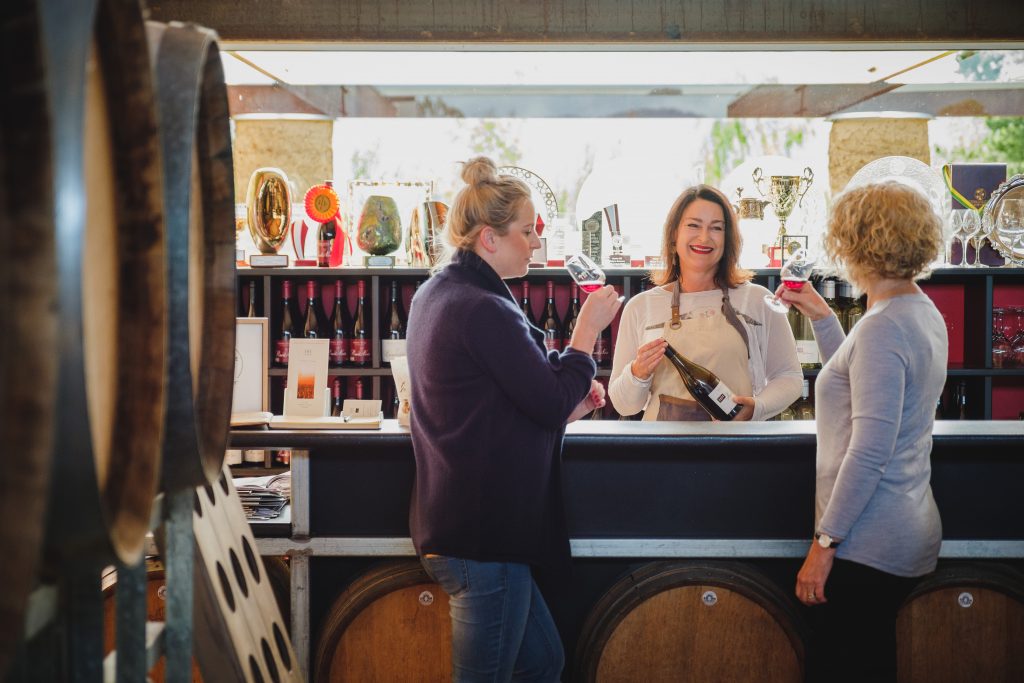 Farmgate Stalls
Drive anywhere in the Huon and you will come across a farmgate stall. Depending on the season you will find hand-picked fruit from the orchard just beside the stall or honey from their backyard hive, fresh-laid eggs, baked goods, and a delicious array of pickles and jams.
More on Farmgate Stalls of the Huon Valley