The Huon Valley is a magical place to enjoy a Tasmanian winter – Snow-covered landscapes, Dark Sky star displays, stunning misty scenes, quirky winter festivals, hot spiced cider, and loads more.
Only a 40-minute drive from Tasmania's capital city of Hobart, it's easy to get to.
Stay for a while and like many of us, you won't want to leave.
The Best Place to See Aurora Australis and Starry Nights
The Huon Valley and its far south is one of the best locations in Tasmania to experience the Dark Sky and its displays of stars. It is also the most southerly region to seek out the one of the best views of Aurora Australis/Southern Lights.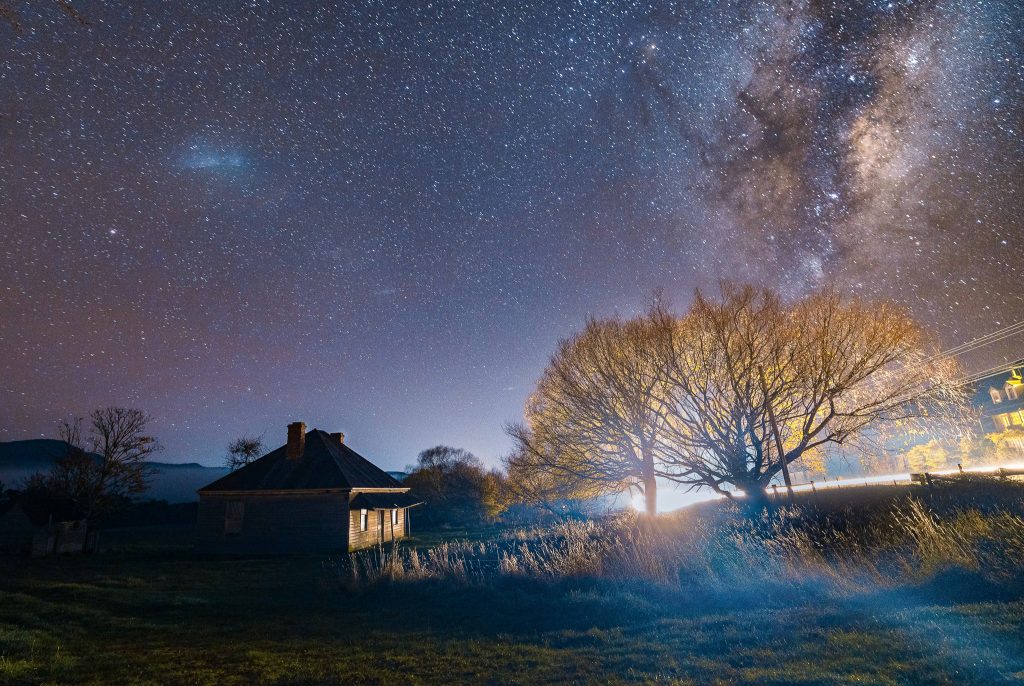 There are a couple of Facebook groups to follow if you are keen:
Cockle Creek at the very furthest point you can drive in the Huon Valley, is a popular spot for star and Aurora Australis gazing. However, anywhere that gives you southern sky views can be just as good which is easy to find in the Huon Valley. The below photo was taken by Junaidi at Franklin (Instagram – @junaidisusantio)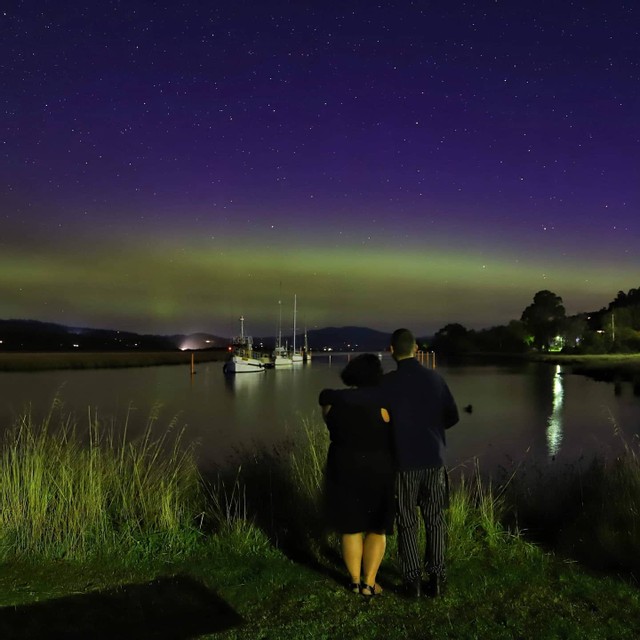 Snowy Winter experiences
If you are in Tasmania's south and there is snow about, one of the best places to see it from afar or up close is in the Huon Valley. There are a lot of mountains so when it snows we get snowy peaks which can be seen from all over.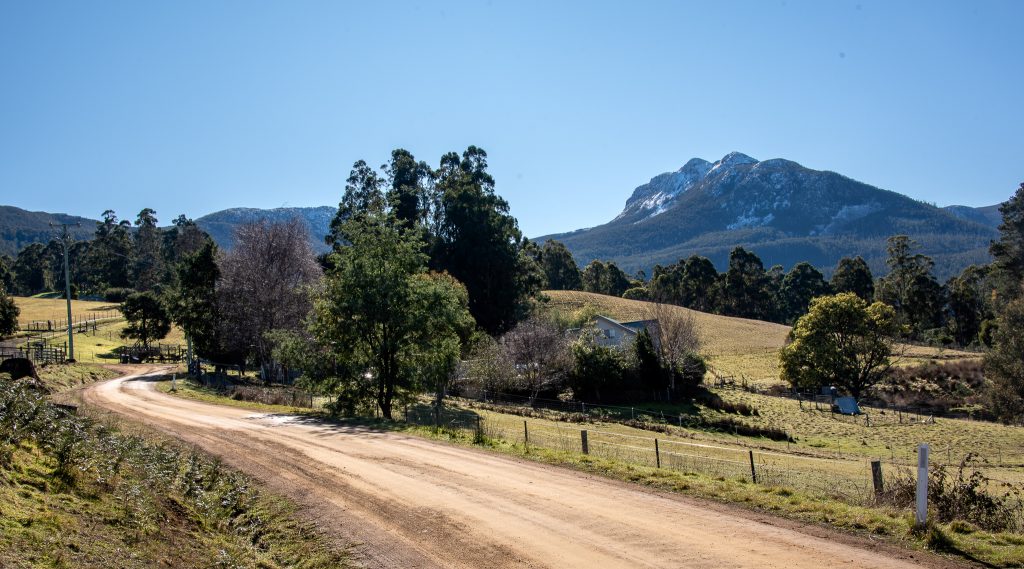 The very best place to get amongst it is the Hartz Mountain National Park. Only 1-hour drive from Hobart.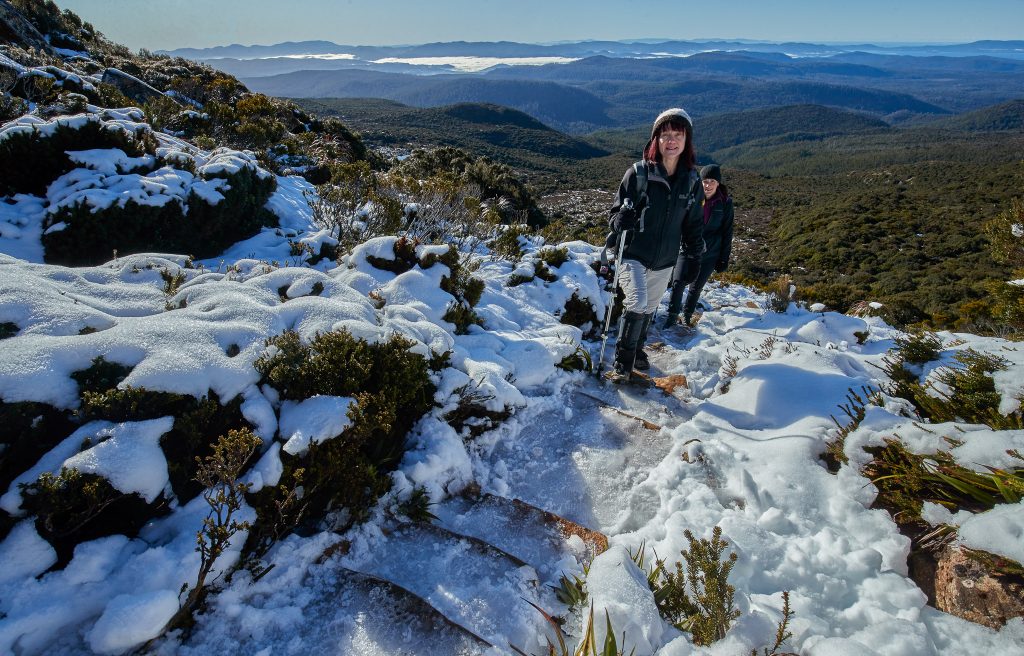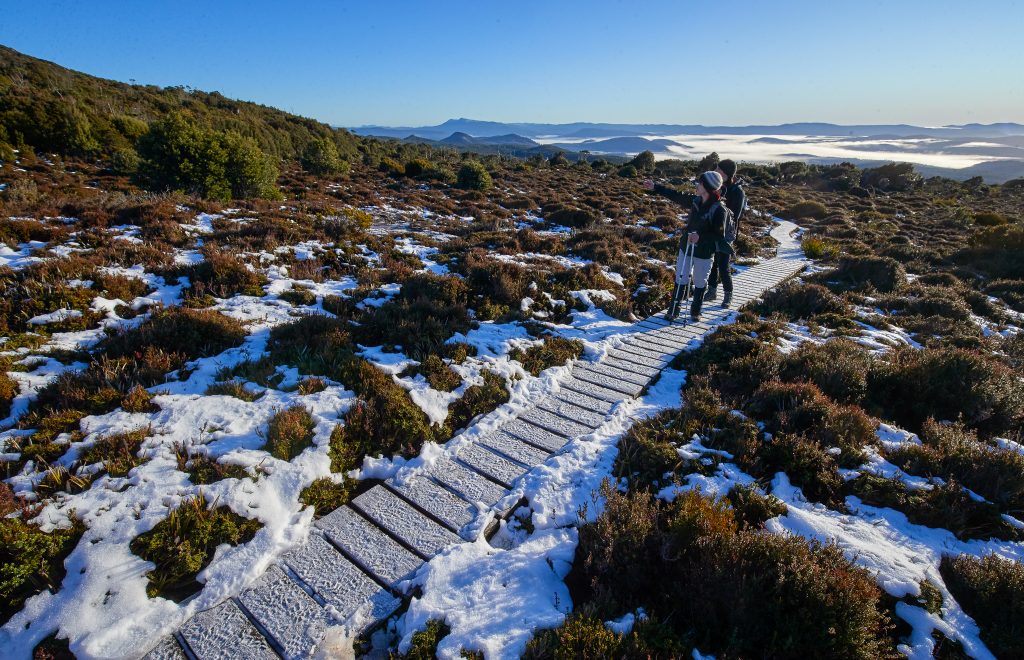 As you'd imagine snow can be slippery for cars and humans alike so we recommend you take proper precautions when visiting. Make sure you have a suitable vehicle, drive to the conditions and have the right footware and clothing!
Quality Craft Cider to Warm Your Winter
Like the sound of some hot spiced cider by the fire?
Franks Ciderhoues and Cafe and Willie Smiths Apple Shed both have mulled cider available at their Ciderhouse and cafes, including a great fire to sit by while you drink it. Alternatively, if you want to enjoy it at home or at your accommodation you can also purchase a mulled cider spices pack so that you can prepare it yourself.
Misty Valley Landscapes
Winter mornings in the Huon Valley are simply stunning! Yes of course they can be cold, it's winter. However, if you rug up and head out you won't be disappointed with the scenes. In amongst the fog is stunning but if you find a spot above it you will feel like you could walk out on top of it.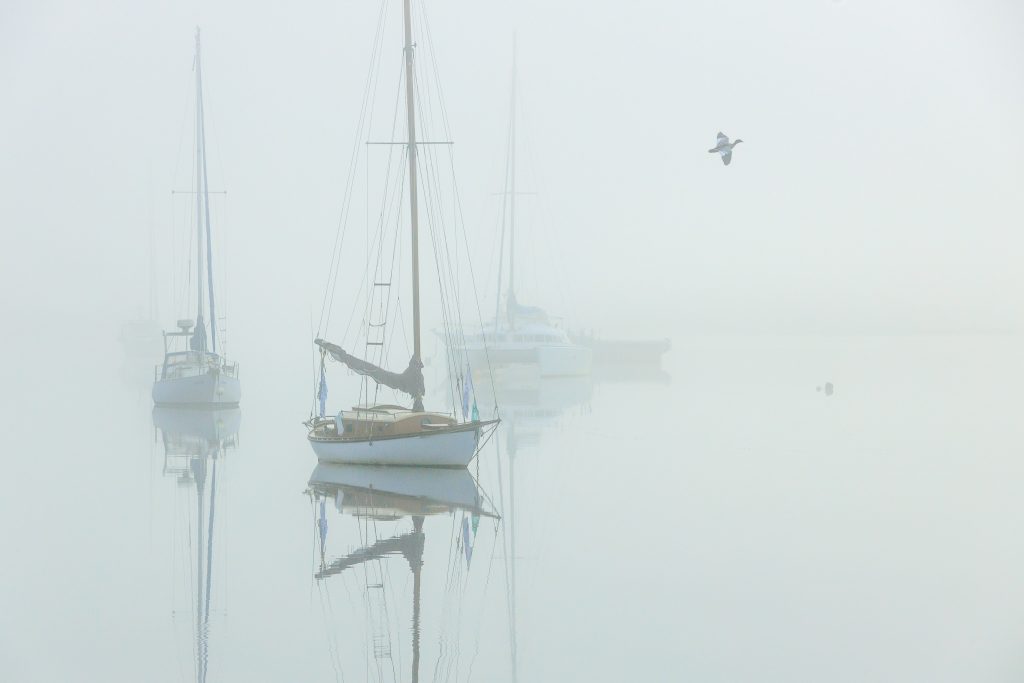 Discover Tasmania and Huon Valley Off-Season Offers
Want to spend the off season in the Huon Valley?
Discover Tasmania has invited Tasmanian businesses to provide you with some special Off-Season experiences, and the Huon Valley has obliged!
Here's the list:
Off-Season Accommodation
Essentially Tas – The Beach House
Off-Season Experiences
Huon Valley Mid Winter Festival
Campo De Flori In the Olive Orchard
The Farmhouse Kitchen Tasmania