The Huon Valley is a stunning, green, hilly semi-rural area only 30 minutes drive from Tasmania's capital city of Hobart. It is Australia's southernmost municipal area with a population of over 19,000 people.
The Huon region extends from the Mount Wellington Range down to the southernmost point in Australia and Tasmania at Cockle Creek. Its 5497 square kilometer range is dominated by meandering waterways, forested hills, rich fertile landscape, and stunning and clean waterways.
All of these features provide local and visitors to the Huon Valley access to award-winning produce, world-class fishing, sailing and rowing, and hiking and wilderness experiences in Tasmania's Southwest World Heritage Wilderness area.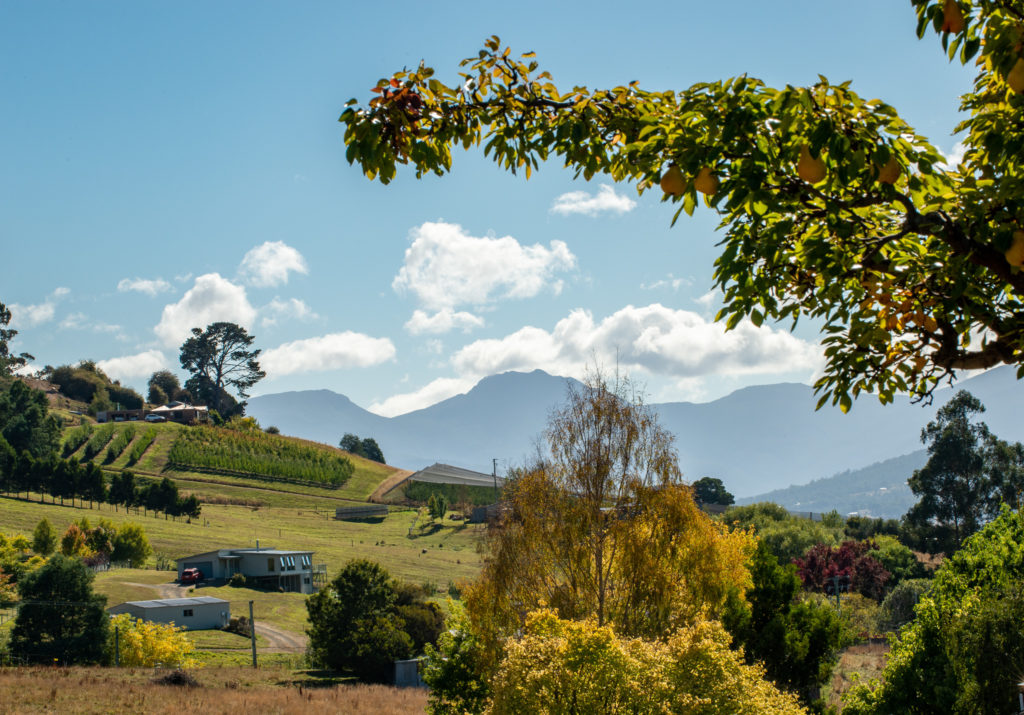 Visit the Huon Valley
There is so much to see and do in and around the Huon Valley, it is worthwhile staying for a few nights, a week, or even longer!
For more information on all the towns and areas in the Huon Valley, go to our visit the Huon page which also includes a map of the Huon Valley.
Places to stay
There is a great range of accommodation to choose from luxury, self-contained, bed and breakfast, and camping.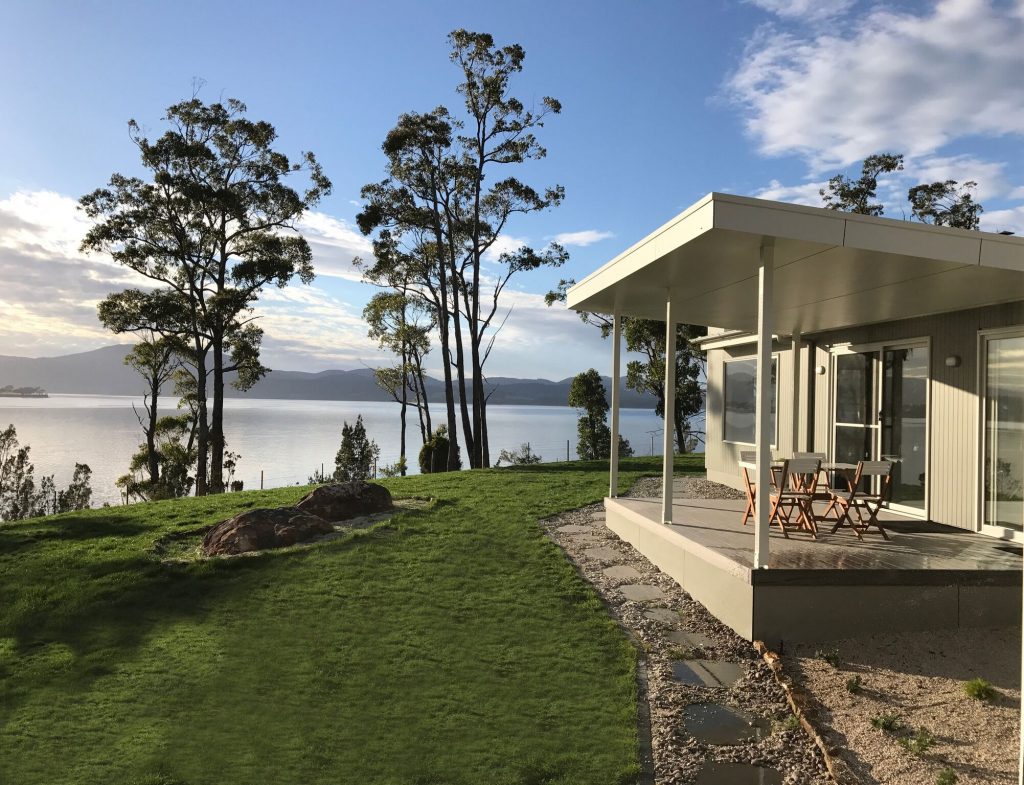 Things to See and Do in the Huon Valley
While you're there you can peruse the many roadside produce stands along the way full of apples, baked goods, herbs, vegetables and eggs. As you drive past the beautiful rolling paddocks you may notice the many small timber pickers huts built decades ago to house the local seasonal fruit pickers and their families.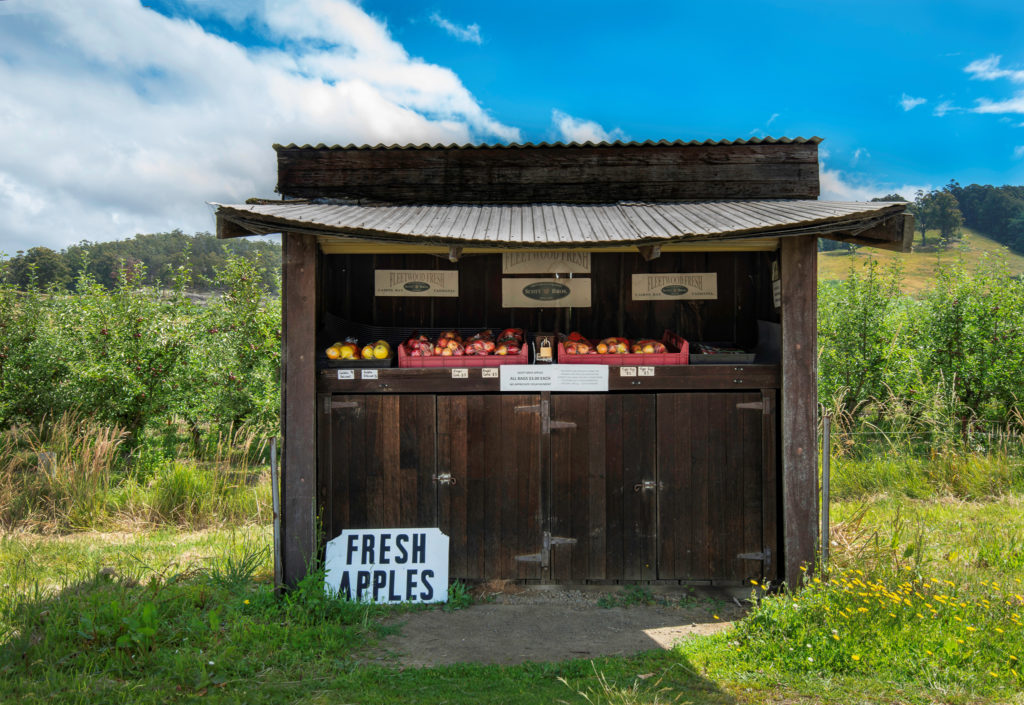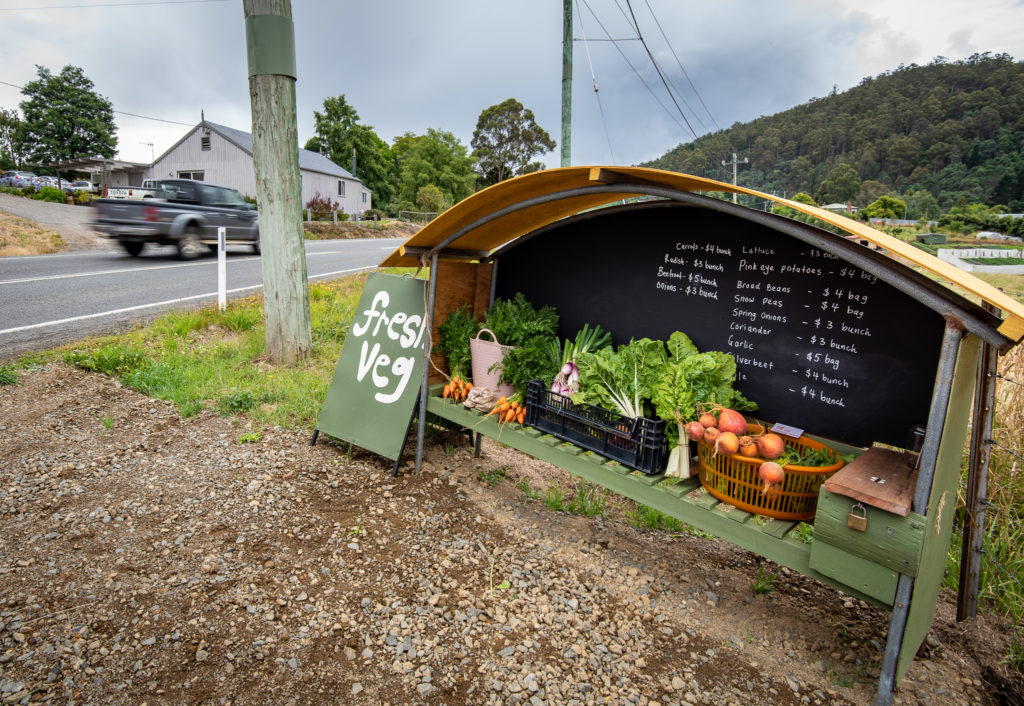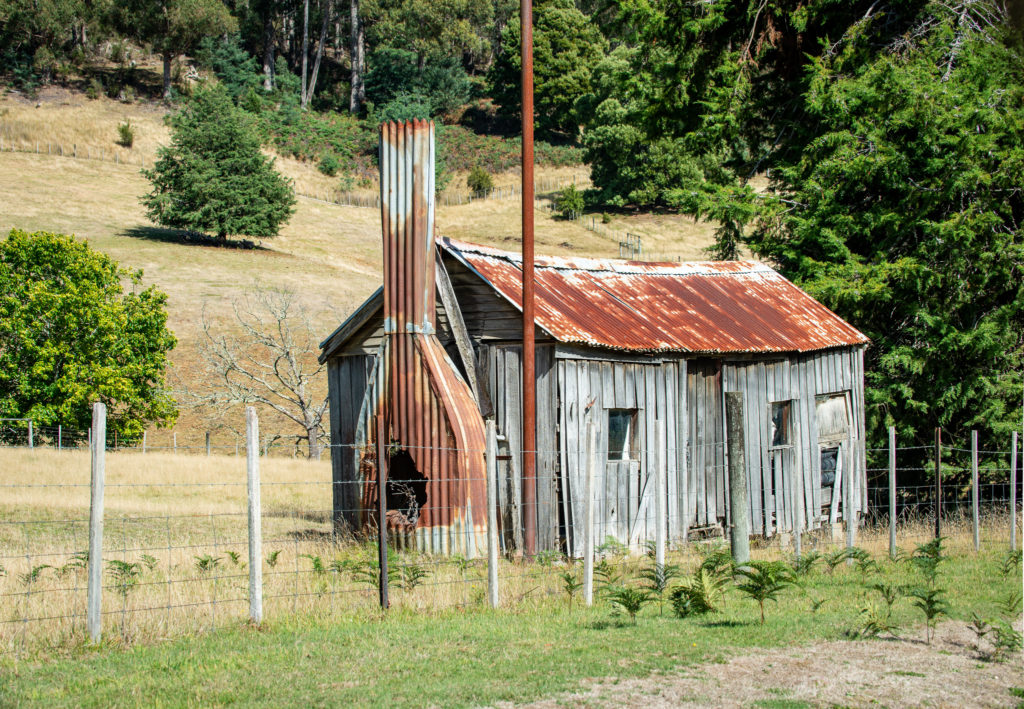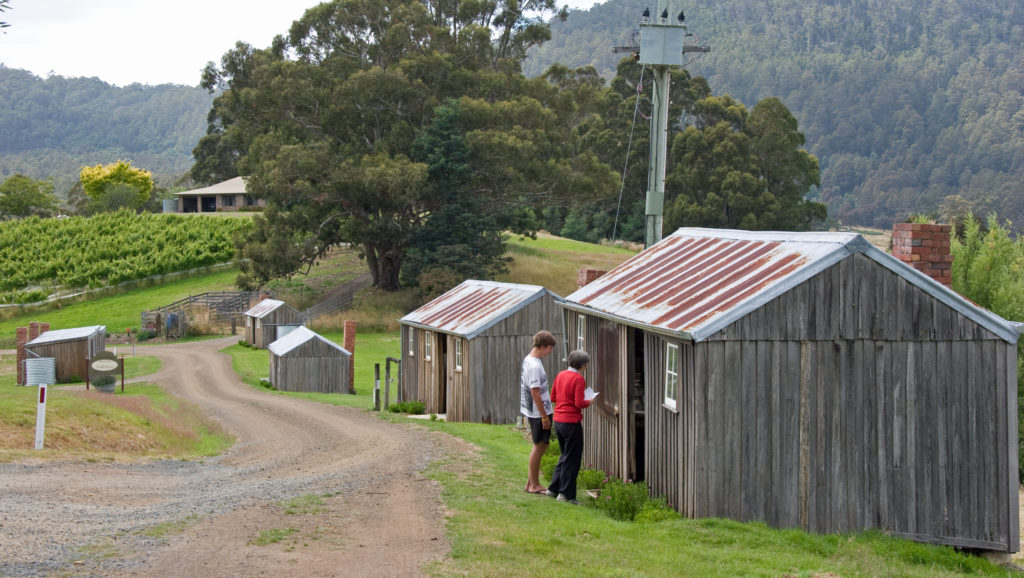 Don't forget to stop and look at the many beautiful mountain ranges such as Sleeping Beauty, Hartz Mountain, and Adamson's Peak which you can see overlooking Port Esperance Bay at Dover.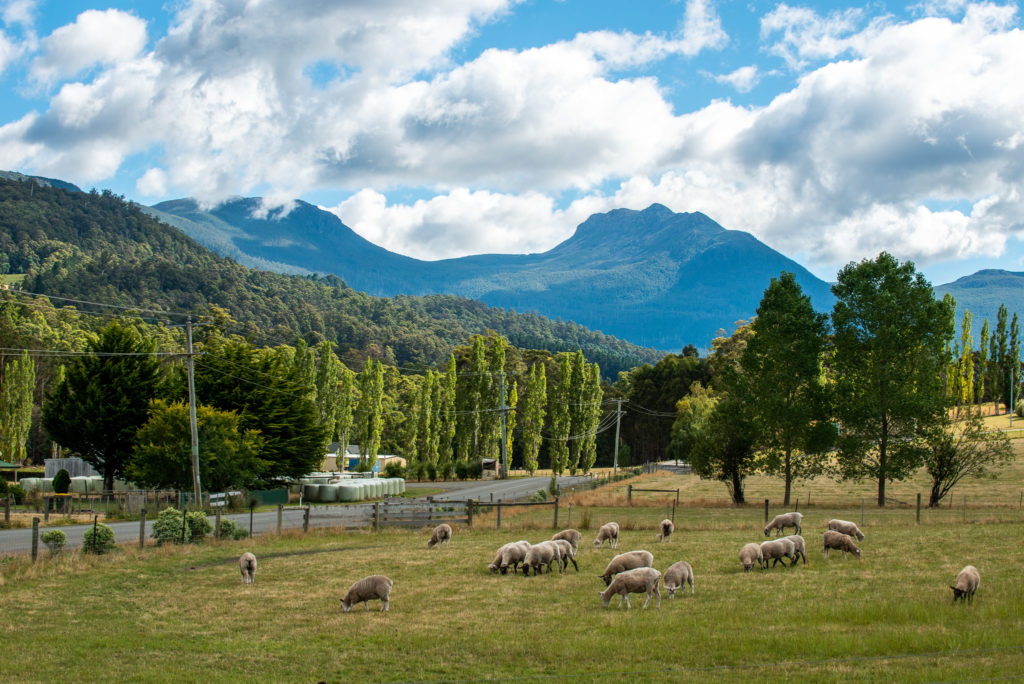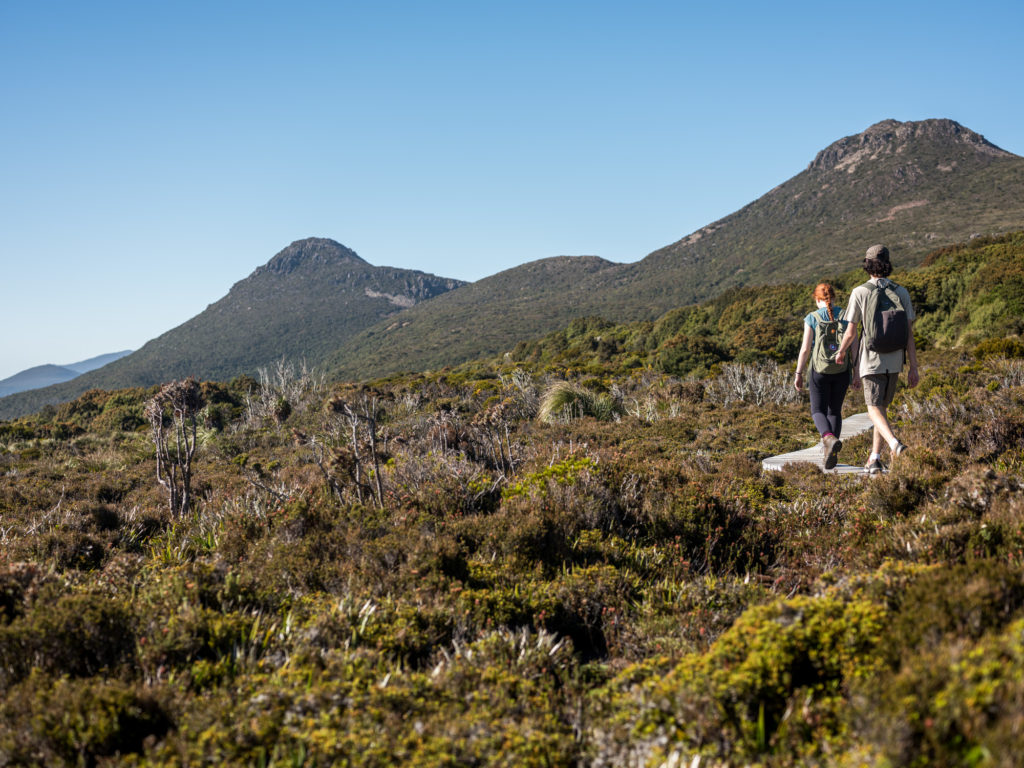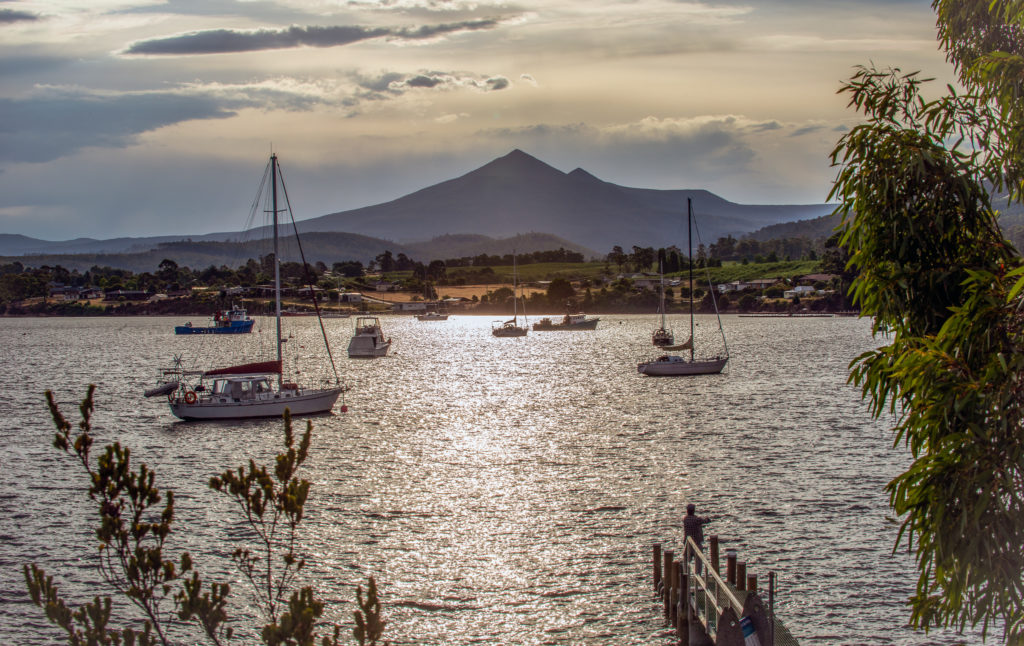 The Huon River runs from the Southwest National Park, down through the Huon Valley and out into the D-Entrecasteaux Channel before flowing into the Tasman Sea. It is a stunning, reflective waterway that you can enjoy at Huonville as you wander the esplanade, treat the children to the playground, or stop for a picnic or BBQ.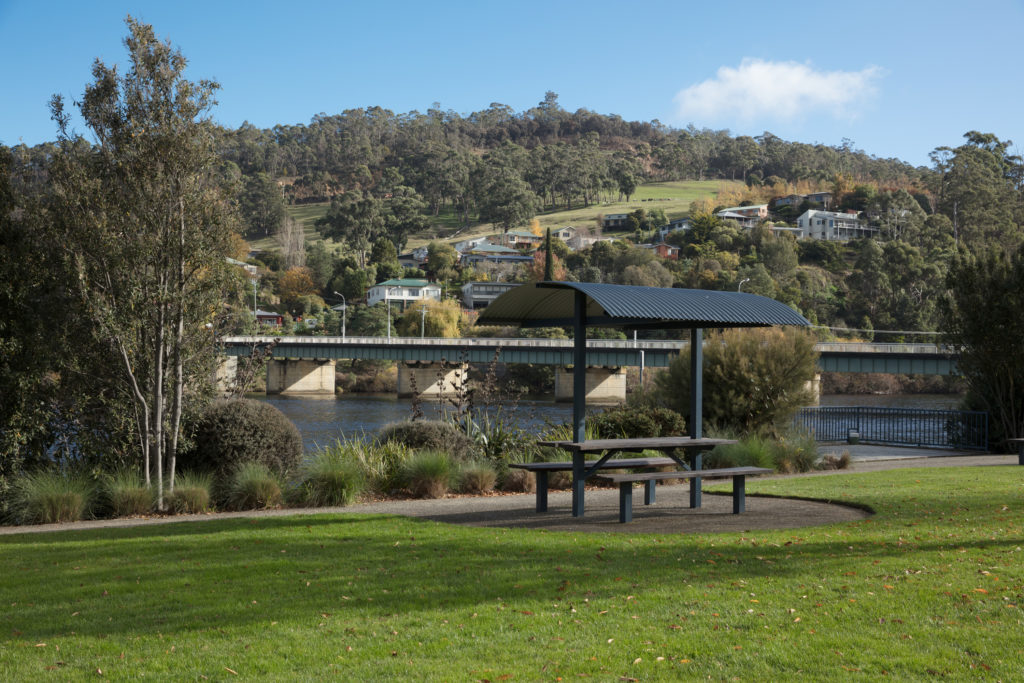 Another great place to enjoy the Huon River is at Franklin where you can also take a wooden boat ride with Sail Kerrawyn or Kayak with Esperance Adventures, drop into the Wooden Boat Centre, or stop for a coffee or cider at Franks Ciderhouse and Cafe.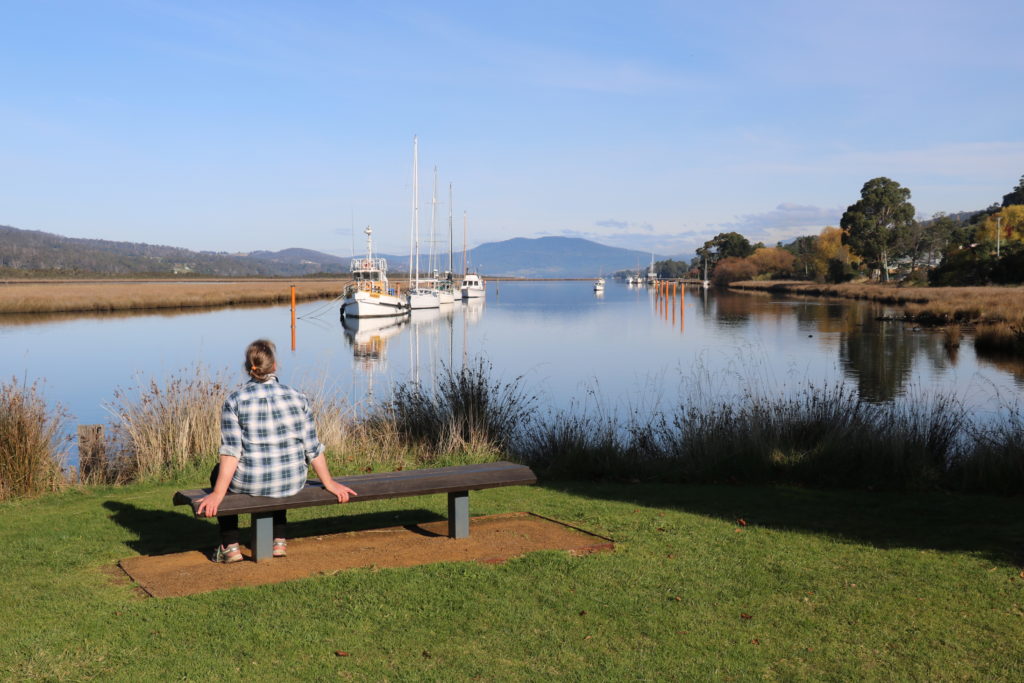 The Huon Valley is well known for its beautiful forests bordering on the Southwest National Park. You can learn of the history of these forests at the Geeveston Visitor Centre or if you really want to get in the thick of it take a walkout on Tahune Adventures Airwalk where you can look out over the Huon and Picton Rivers and Southwest National Park Wilderness Area. Also at Tahune, you can take a Swinging Bridges Walk, rafting with the Twin Rivers Adventure, or glide on the Eagle Hang Glider.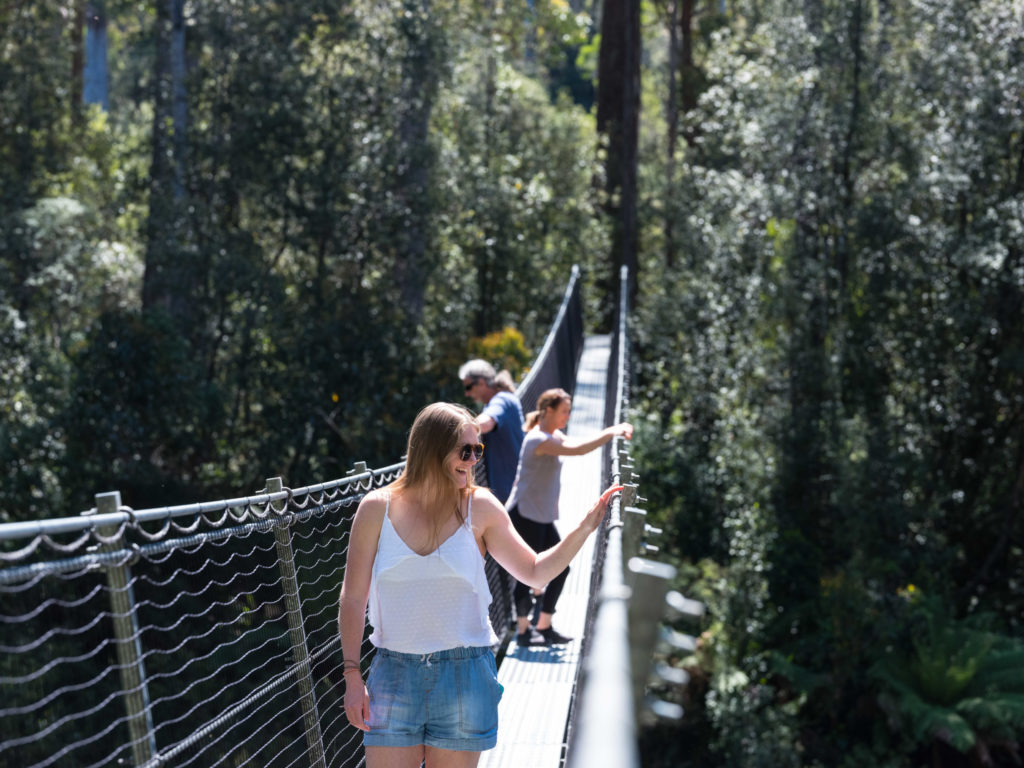 There are many bushwalks and hike destinations in the Huon Valley. Two of the most popular being the Hartz Mountain National Park and the South Cape Bay Track Walk which starts at Cockle Creek, the end of the most southern road in Tasmania and Australia.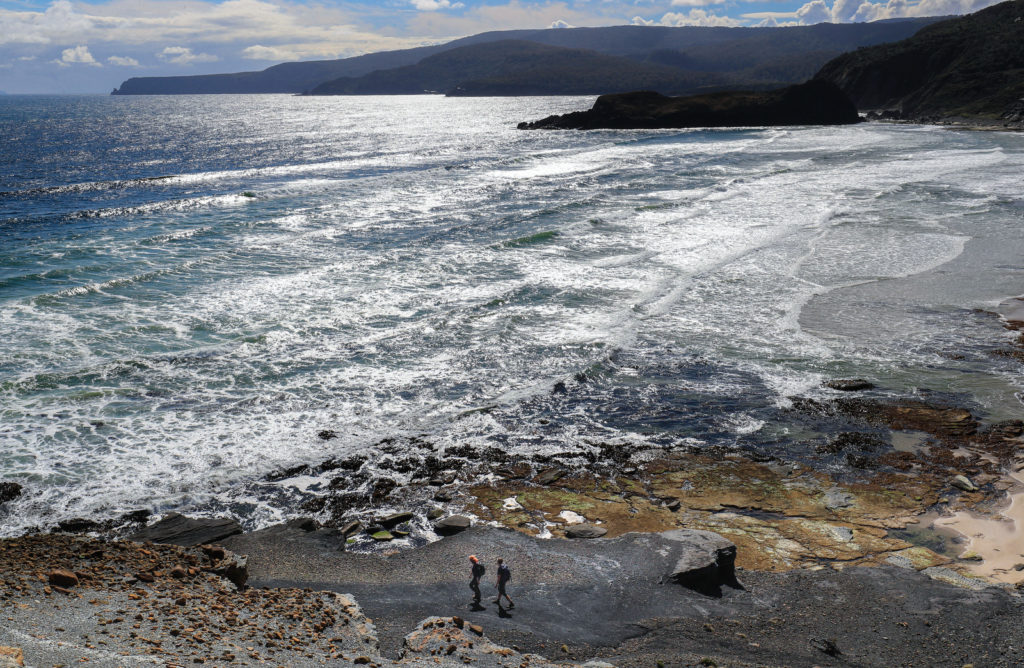 Produce of the Huon Valley
The Huon Valley has a wide range of large and small innovative food and beverage producers.
It has a long history of fruit growing, being very well known and regarded for its apple growing. In more recent times innovative and sustainability-focused apple and fruit growers have developed national award-winning ciders such as Willie Smiths, Pagan Cider, Franks Cider, and Simple Cider.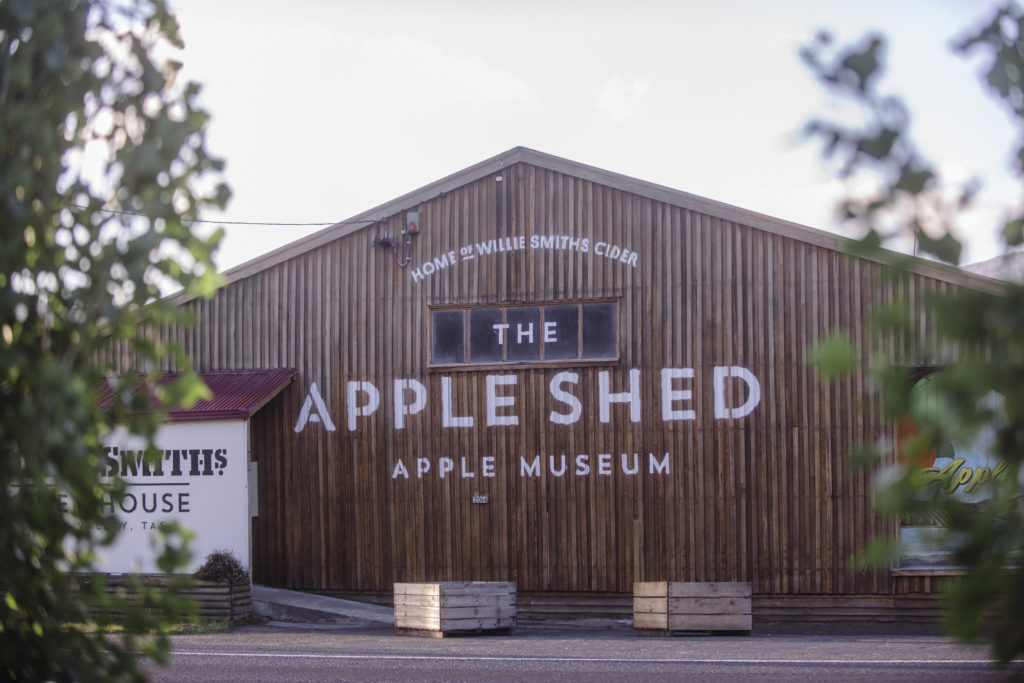 Wineries of the Huon Valley specialise in cool climate wine varieties such as the multi-award-winning Home Hill Winery.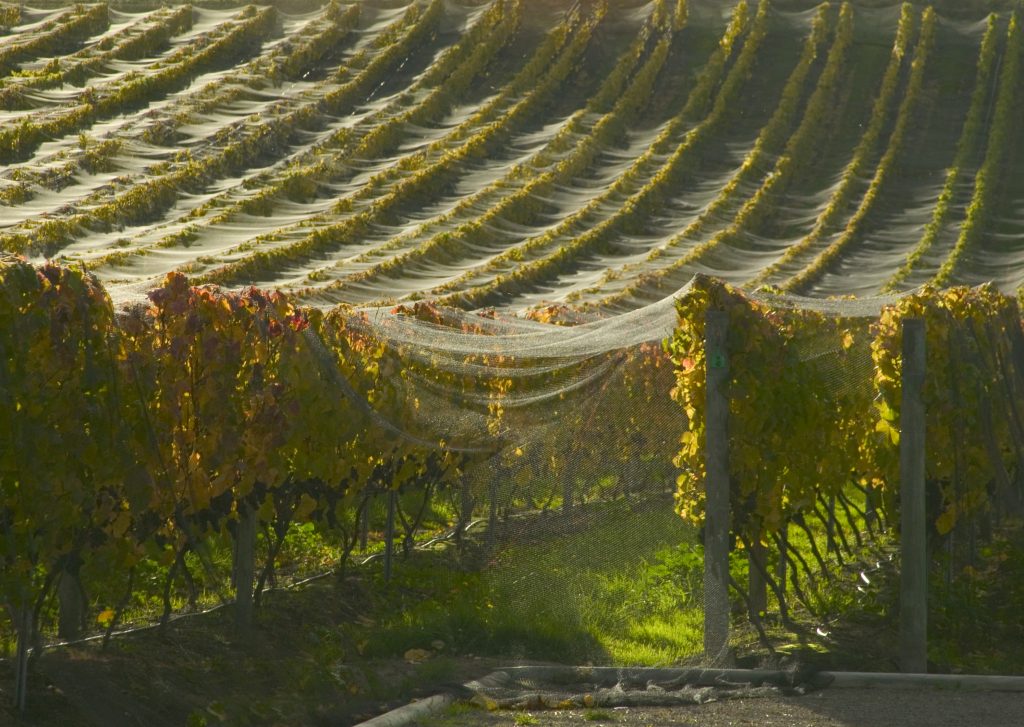 Tas-Saff is a Saffron producing business located on a hill in the idyllic Glaziers Bay near Cygnet. Their saffron is sold throughout supermarkets and specialty stores throughout Australia and now they also produce Growers Own Saffron Gin and Vodka.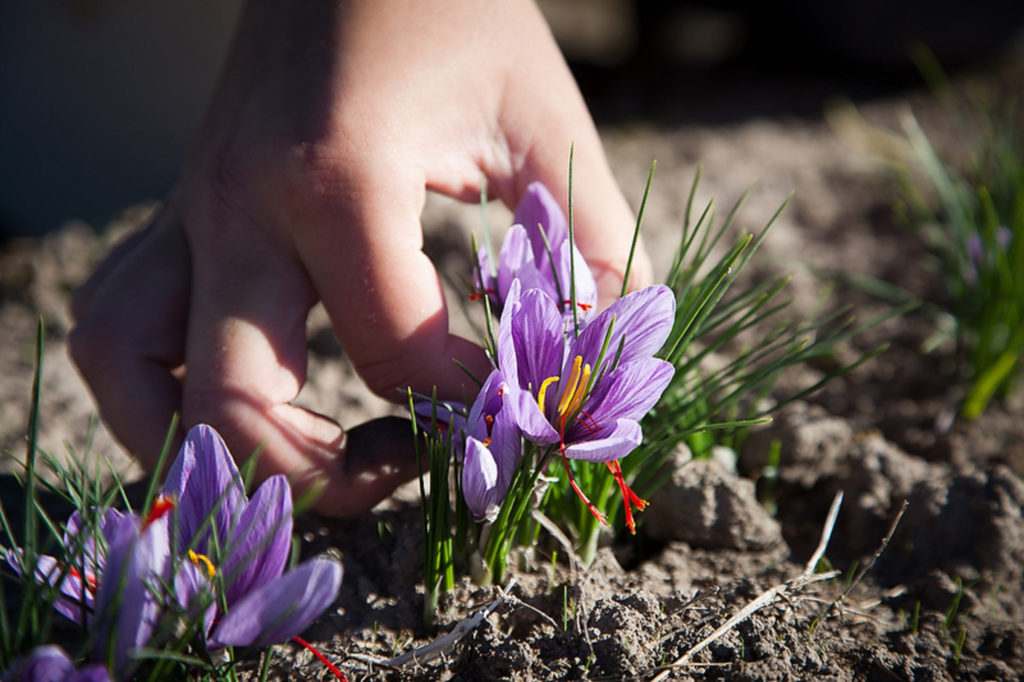 Camp De Flori grows culinary lavender, olives, and saffron and can be found in Glen Huon. Lisa Britzman welcomes visitors to her boutique farm and professional pottery studio.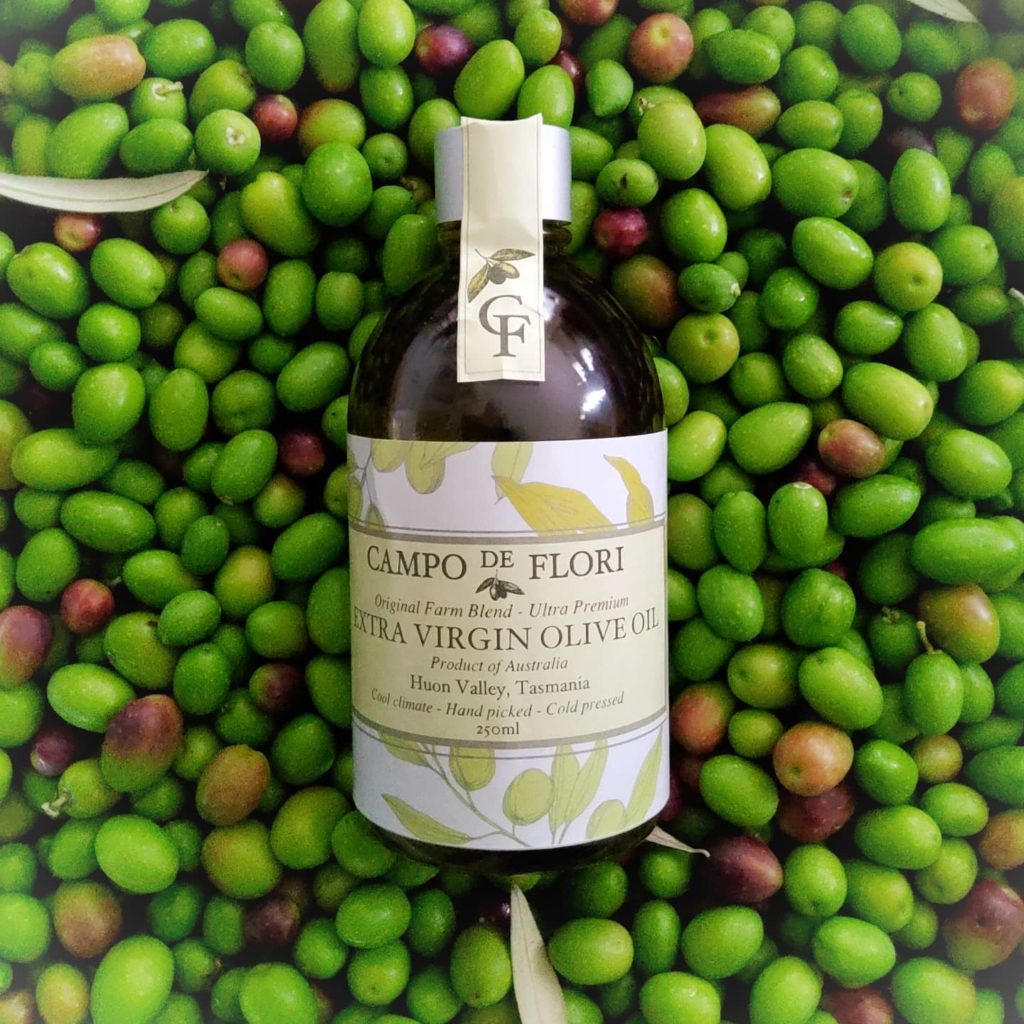 Honey lovers should make sure to drop into the Honey Pot at Grove, close to Huonville. Here you can sample their honey icecream or purchase their skincare, beeswax products, giftware, and honey treats.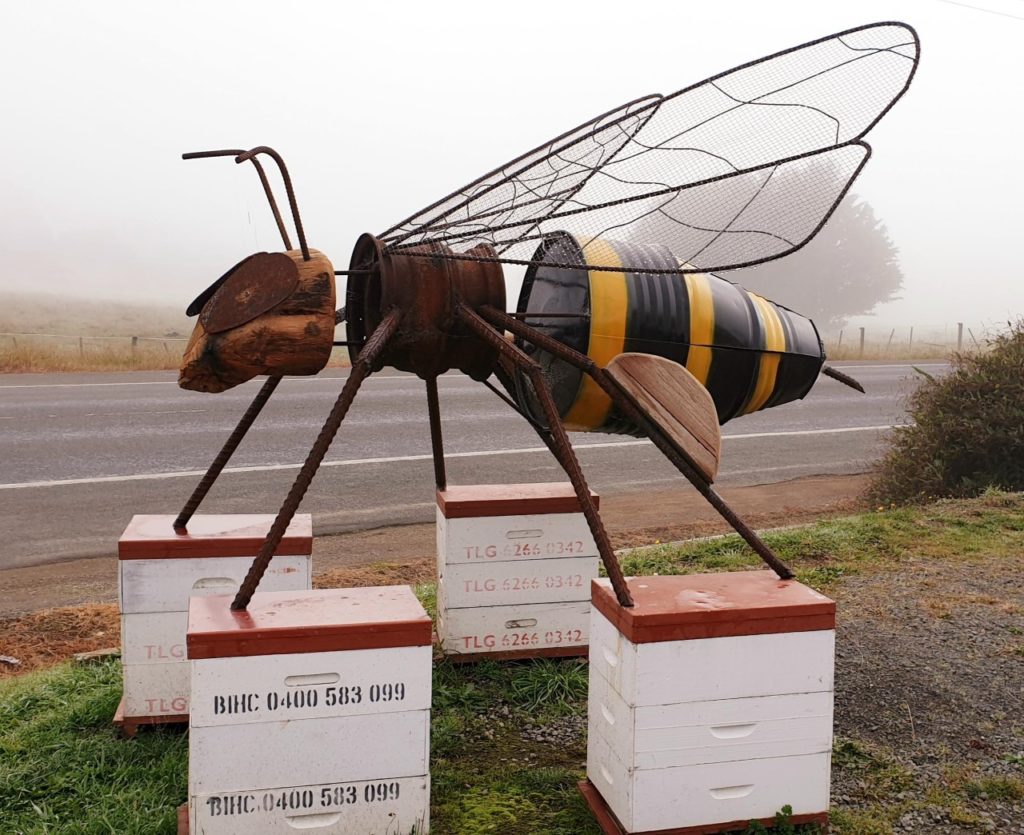 The Huon Valley is home to the gourmet farmer, Matthew Evans, Fat Pig Farm as well as a well-regarded pasta-making cooking school the Farmhouse Kitchen.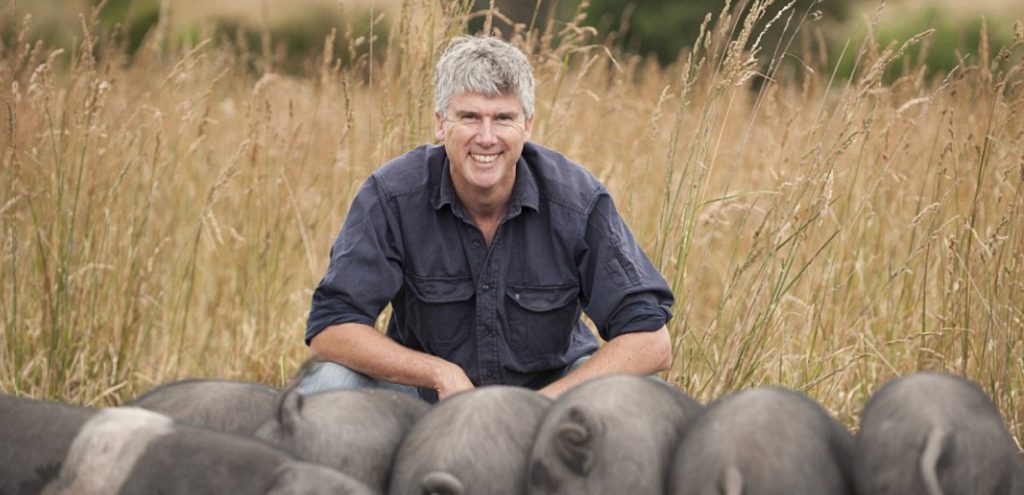 Live in the Huon Valley
The Huon Valley is a wonderful place to live, work, invest, and bring up your family.
There are many stories of people from the other Australian states and cities moving to the Huon Valley for a lifestyle, 'sea change', or 'tree change'.
Our Huon Beings video series is a great way to get some insight into the community, culture and lifestyle of the people of the Huon Valley. Video's 'Our Uniqueness' and 'The right time' and 'Our place' give you a personal account from families and individuals both old and new to the Huon Valley community. Michelle Crawford talks about her move to the Huon Valley and the lifestyle and achievements she has enjoyed.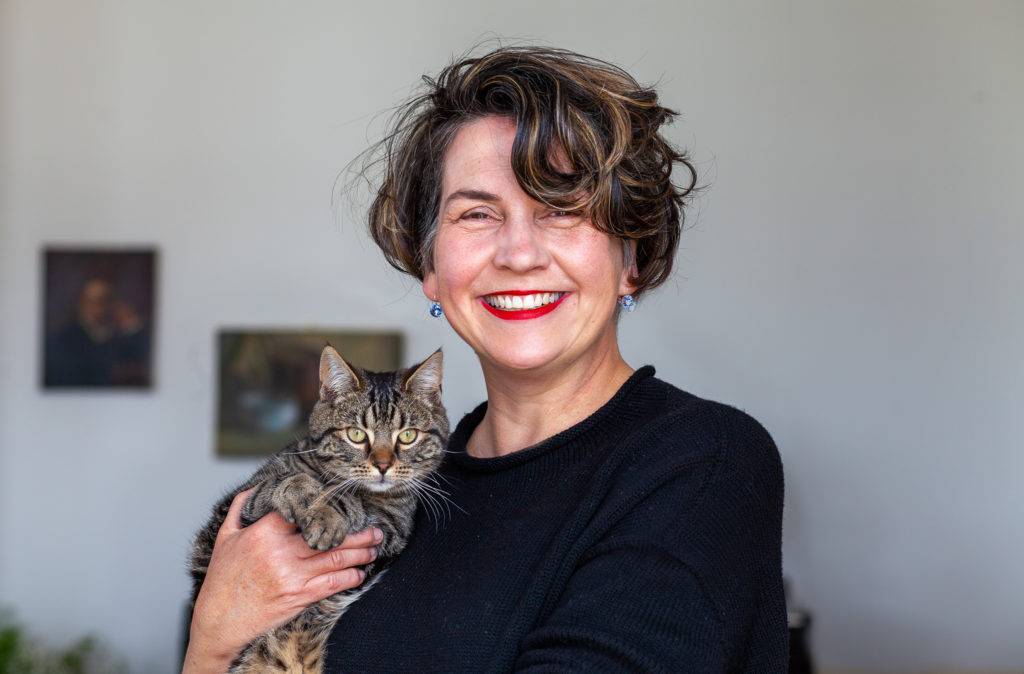 There are also some great stories from artists and the joy and inspiration they have gained from living in the Huon Valley. Author Posie Graeme-Evans writes of her move to the Huon. Alice Hansen interviewed wooden spoon maker, Phoenix Creations about their move and new life here.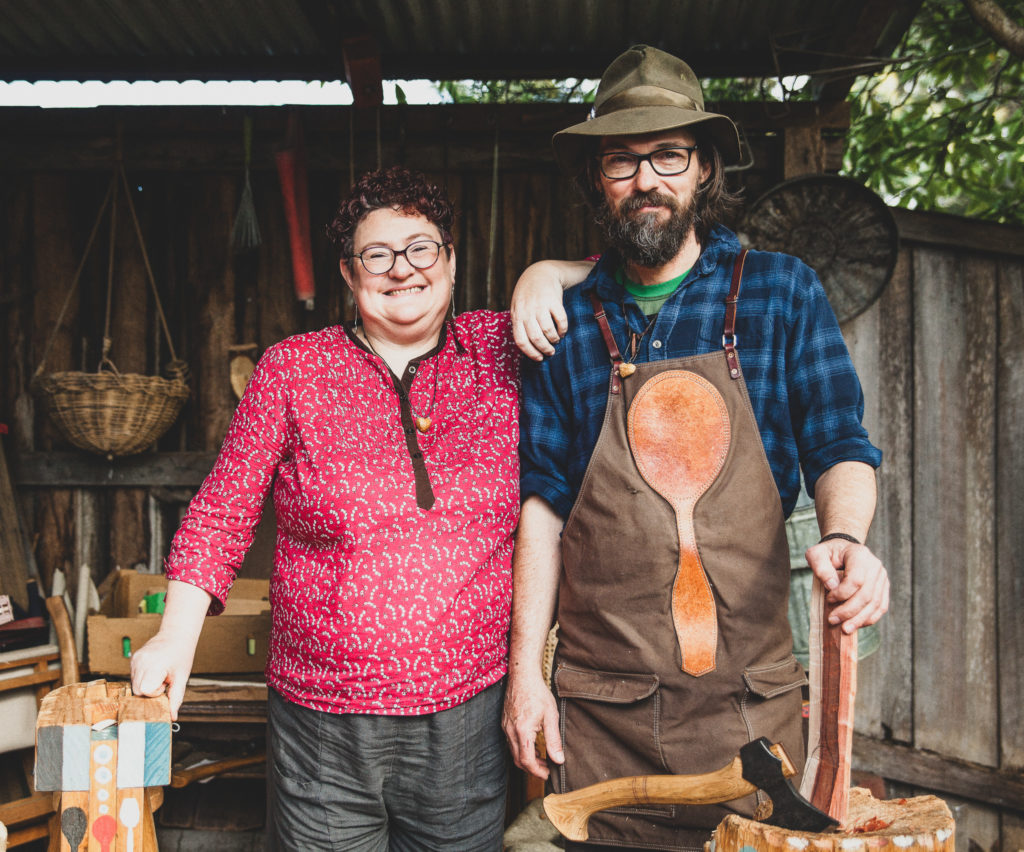 Work in the Huon Valley
The Huon Valley has a number of large employers including the Huon Valley Council, Huon Aquaculture, Tassal, Sustainable Timbers, Tasmanian Parks & Wildlife, Huon Regional Aged Care Services, and Neville Smiths Forest Products.
Large and small fruit growers and orchardists are also major seasonal employers in the Huon Valley. Some of these include Reeds Fruits and Hansen Orchards. If you are wanting to register for seasonal fruit picking work it is recommended you do that with Harvest Trail.
Many people in the Huon Valley commute to Hobart to work. The state government has a great Jobs website.
Huon Valley Local Directory
For a listing of businesses, services, and community and recreational groups in the Huon Valley visit our Local Directory.