Hello we're The Feel Good Family, Katie, Paul and Jasper from Queensland's Gold Coast. We are an ordinary Australian family, creating extraordinary experiences.
In 2019 we took a leap of faith, packed up our lives, said goodbye to the 9-5 grind, and hello to 24/7 – full time life as a travelling family!
We release a new episode of our Family Travel Australia series every Sunday night at 6.30pm (AEST), sharing our RV lifestyle, education and inspiration, and all the adventure, experiences and incredible destinations as we travel full time around this great country!
Our Huon Valley Road Trip
As part of our Ultimate Road Trip Series – Season 5, we were fortunate to experience the beautiful Huon Valley – with a road trip adventure covering the southern tip of Tasmania (and Australia!) stretching all the way from Hobart, through the Huon Valley down to the end of the road at Cockle Creek!
With its stunning mountain ranges, meandering rivers, flourishing fruit orchards, artisan producers, rustic cider houses, unique natural wonders and pristine untouched wilderness, the Huon Valley provides travellers a green escape like no other.
Subscribe to our YouTube Channel and watch the episode at https://www.youtube.com/channel/UCzMXNngxgfuwpxqFQsj6xPg or read on to learn all about the experiences we enjoyed during our brief stay in the region.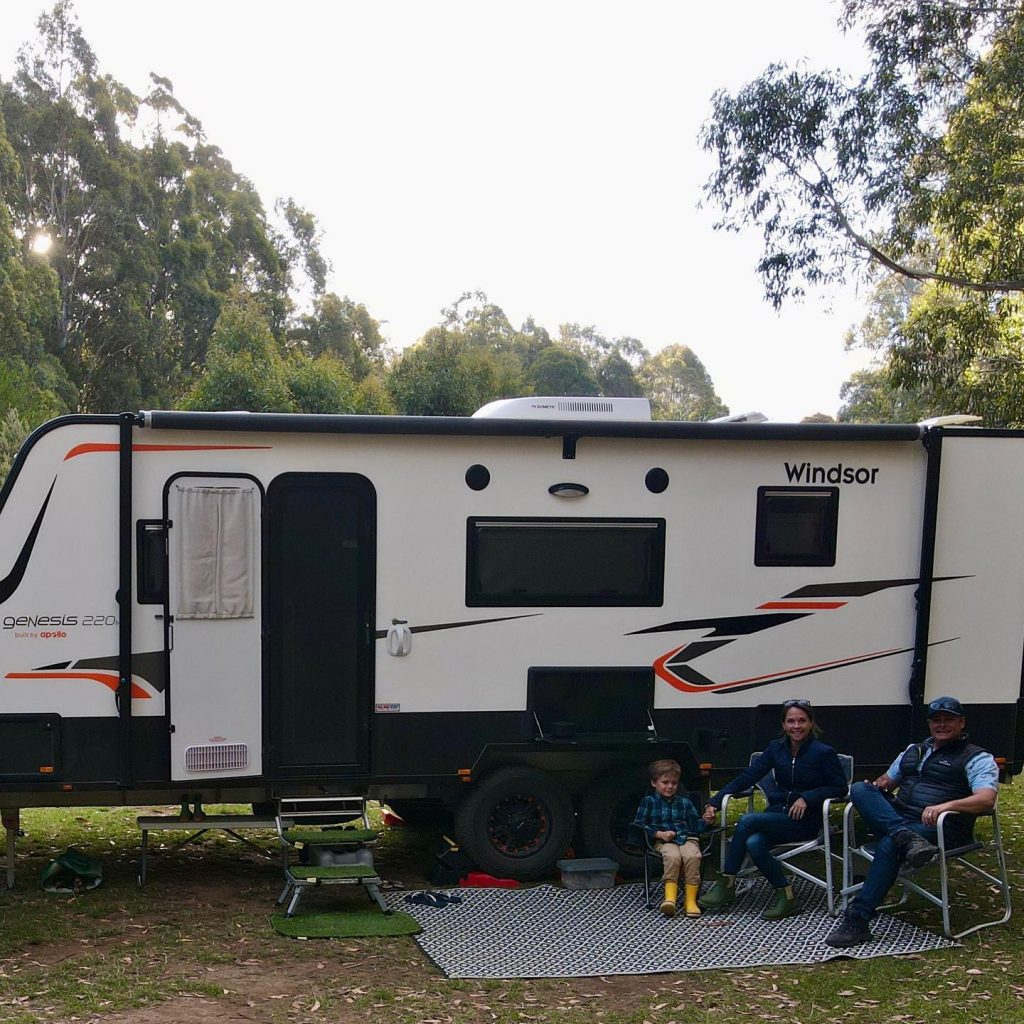 Our journey begins with a stay at River's Edge Wilderness Camping, Lonnavale – an easy hours drive from Hobart and nestled deep within the Huon Valley on the doorstep to Tasmania's southern World Heritage Wilderness Area. Lonnavale is off the tourist trail yet within easy reach of many of the Huon's delights.
The drive into Lonnavale takes you through some of Tasmania's prettiest farmlands, rolling green hills dotted with fat happy cows, and forests brimming with tall old growth gum trees.
River's Edge Wilderness Camping
Perfectly located on the banks of the pristine Russell River, with over 1km of waterfront grasslands, this stunning campground has quickly become one of our favourites.
Offering a range of powered and unpowered sites that are huge, dog friendly, and come complete with a fire pot, you will feel worlds away in this breathtaking environment. You might even be lucky enough to spot the resident platypus in the river at dusk or dawn!
Find out more about River's Edge Wilderness Camping from their website – www.riversedgecamping.com.au.
Willie Smith's Apple Shed
A Tasmanian institution loved by locals and visitors alike, no trip to the Huon Valley is complete without a stop at Willie Smith's.
Not only will you discover the farming history of the region and learn all about the cider making process, your tastebuds will be delighted by the sumptuous food on offer from the award winning restaurant.
Try a tasting paddle of their famous organic ciders, sip on unique apple spirits that have been distilled onsite, and immerse yourself in this incredible family story of resilience, determination and passion for its community.
Find out more about Willie Smith's from their website – www.williesmiths.com.au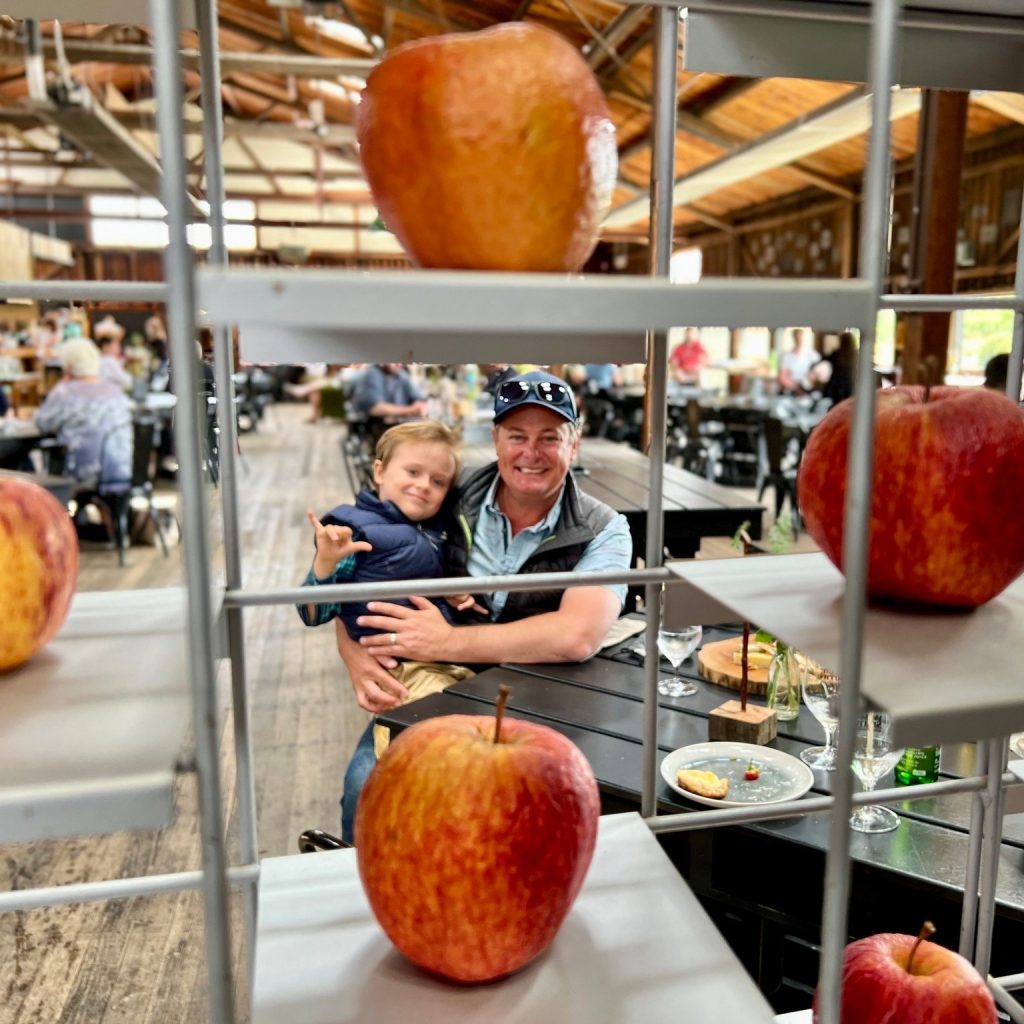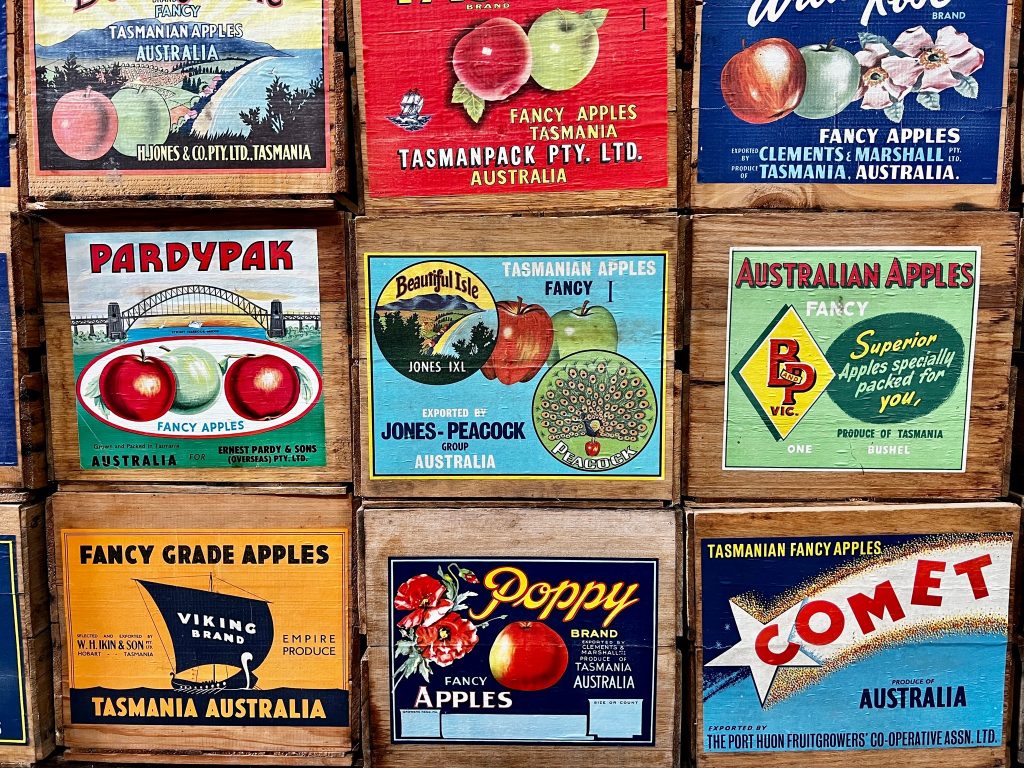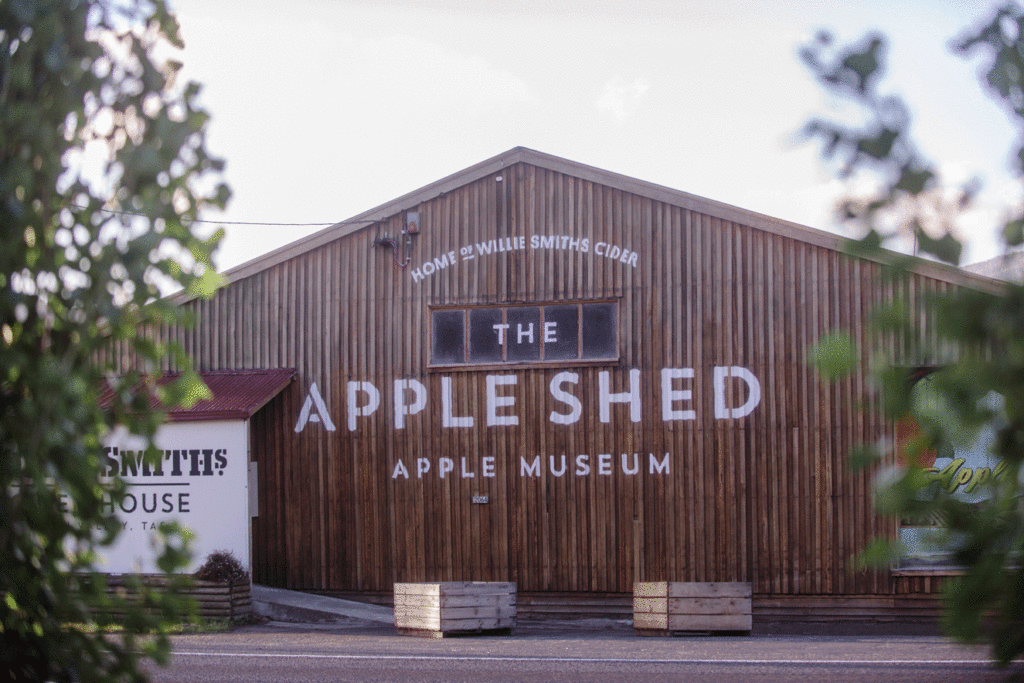 Tahune Adventures
Spend a day breathing in the incredibly fresh mountain air walking amongst the giants of the forest, soaring high above the canopy or floating downstream on the stunning Huon River.
The ever popular feature attraction the Tahune AirWalk, consists of a 619 metre elevated walkway, 30 metres above the forest floor, with the final cantilever section sitting at a height of 50 metres above the Huon River.
Spectacular views showcasing the meeting of the mighty Huon and Picton Rivers can be enjoyed. In the distance, peaks and beyond can be seen highlighting the edge of the wild southwest, Tasmania's Wilderness World Heritage Area.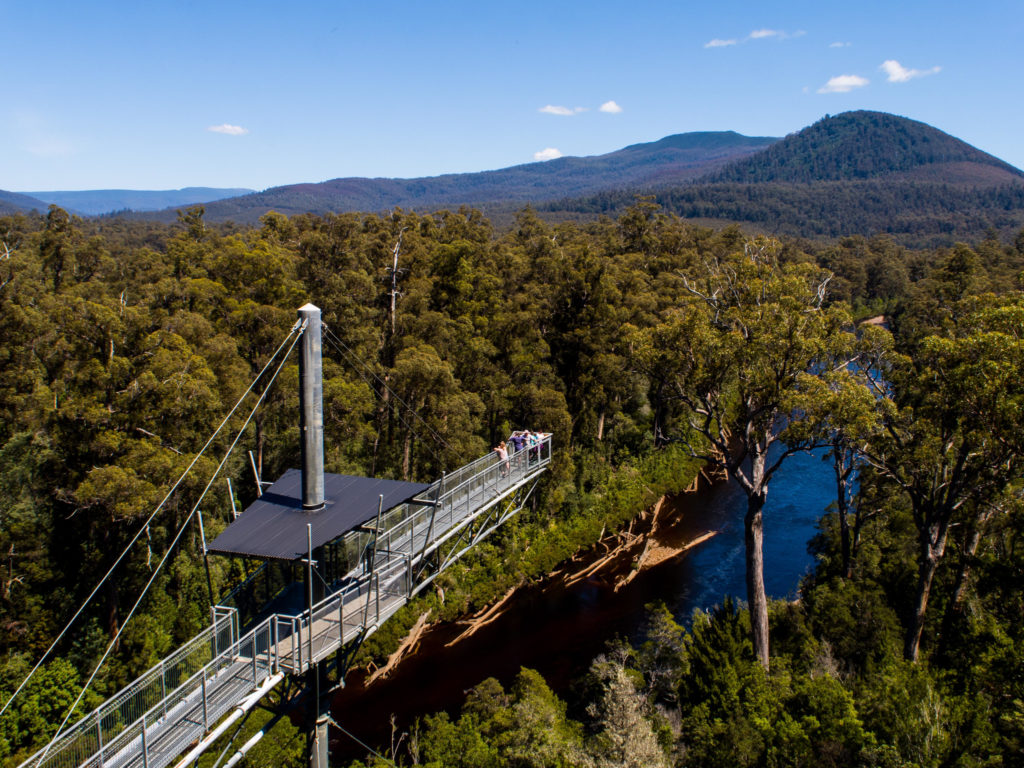 You can also feel the power of nature as the Huon and Picton Rivers rush beneath your feet, on two swinging bridges suspended from the riverbanks.
The Huon Bridge extends over 100 metres over the Huon River. Once you've crossed the first bridge, take a two-minute walk to where the rivers meet and look down the river with a view of the AirWalk's cantilever.
The Picton Swing Bridge extends 62 metres across the Picton River below and will take you back to solid ground to continue your adventure on the Tahune Reserve.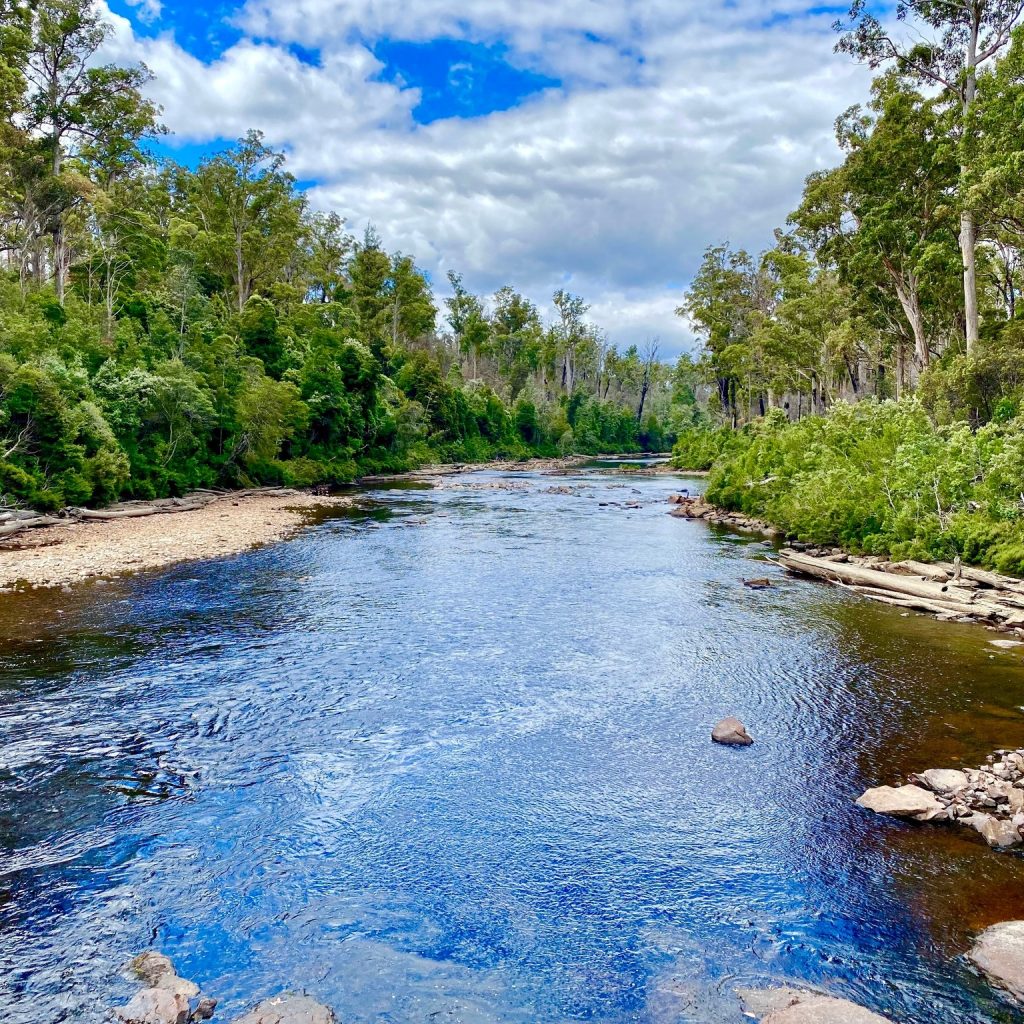 Thrill seekers shouldn't miss the Eagle Hang Gliding adventure, feeling the wind beneath your wings as you glide smoothly through tall forests and across the Huon River.
The securely cable-controlled hang glider whisks you from the forest floor, 250 metres across the Huon River, to a launching point 50 metres in the air – offering a thrilling 400-metre return glide across the Huon River.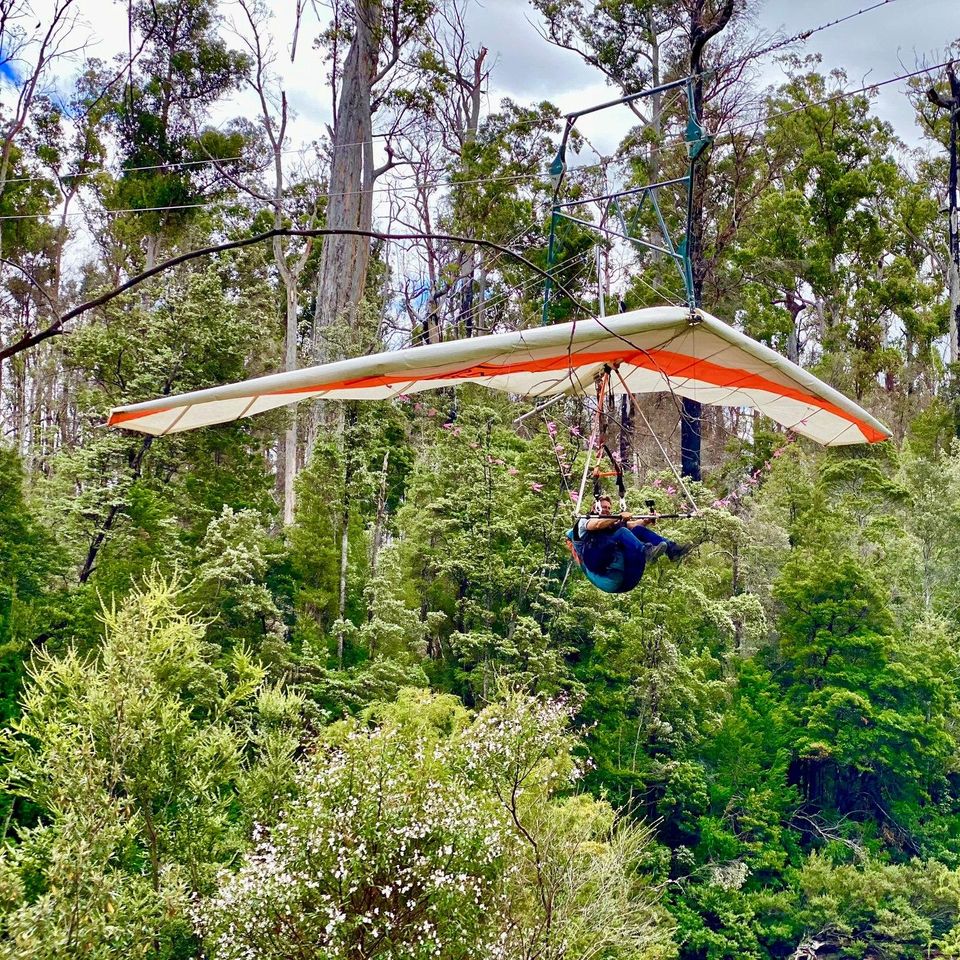 Partnering with King River Rafting, Tahune also deliver a family friendly experience of the twin rivers. Enjoy a 3.5 hour trip covering 4 kilometres of fun led by your skilled and experienced guide – it's a mix of thrills and excitement, relaxation and laid-back enjoyment that everyone can enjoy.
For those looking for a more relaxing experience, you an enjoy a short, easy and tranquil stroll along the riverbank to discover the world's most accessible stand of rare and beautiful Huon pines.
Catering to all ages, mobilities and even dog friendly, there is something for everyone at Tahune Adventures.
You can even camp overnight in your fully self contained RV!
Find out more about Tahune Adventures from their website – www.tahuneadventures.com.au
Glen Huon Dairy Co.
If you love cheese or are interested in learning all about small scale self sustainable certified organic dairy farm, this two hour walking farm tour is for you!
We loved learning what makes this farm so special and different from other dairies and of course meeting the hand reared happy cows who love nothing more than a good scratch.
You will get to sample their organic milk and some of their award winning Bruny Island Cheese Co cheeses. Yum!
Find out more about Glen Huon Dairy Co from their website – www.brunyislandcheese.com.au
The heart of the Huon Valley on the banks of the pristine Huon River, Huonville is wrapped in some of Tasmania's most beautiful countryside, surrounded by orchards, farmlands and stunning mountain peaks.
As the last major town before heading into Tasmania's south, Huonville makes a great base to explore further afield.
And with so much fresh produce and local delights on offer, it really is a foodies paradise!
Huon Valley Caravan Park
One of our favourite caravan parks of all time, this is a wonderful blend of farm stay, wide green open spaces, and incredibly beautiful wilderness.
The powered and unpowered sites are very generous and suit rigs of all sizes, and there is plenty of room for the kids to run around, ride their bikes, or swim and play in the beautiful river.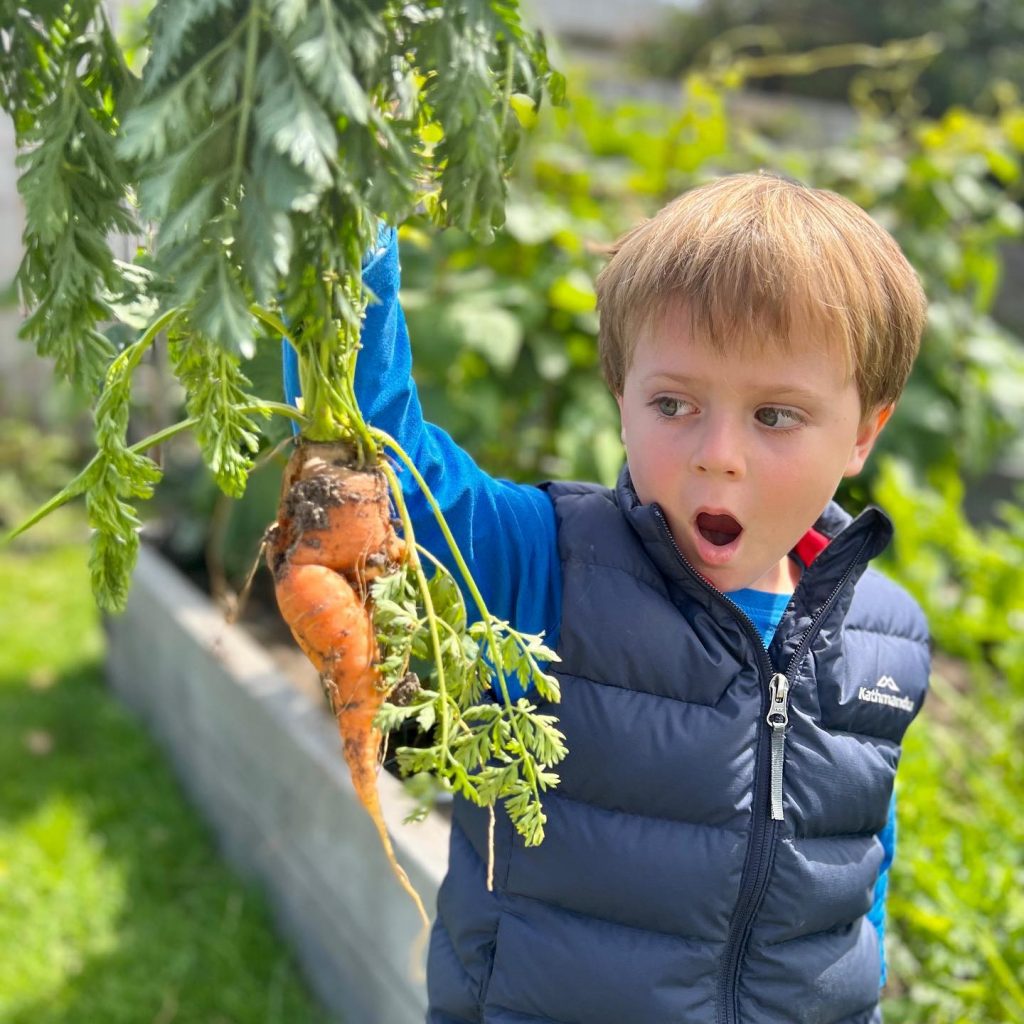 Take in the daily farm animal show and Tasmanian devil feeding, meander through the apple orchard or feed the chickens, then sit back and relax around the campfire at night.
Find out more about the Huon Valley Caravan Park from their website – www.huonvalleycaravanpark.com.au
The Wooden Boat Centre
For over 25 years, Franklin's Wooden Boat Centre has been hand crafting beautiful timber boats on the banks of the Huon River, using ancient boat building techniques.
The Centre is open to visitors for tours of the workshop, or for those keen to learn about the traditional and modern techniques used in boat building, there are a variety of short courses and year-long shipwrights courses on offer.
Find out more about The Wooden Boat Centre from their website – www.woodenboatcentre.com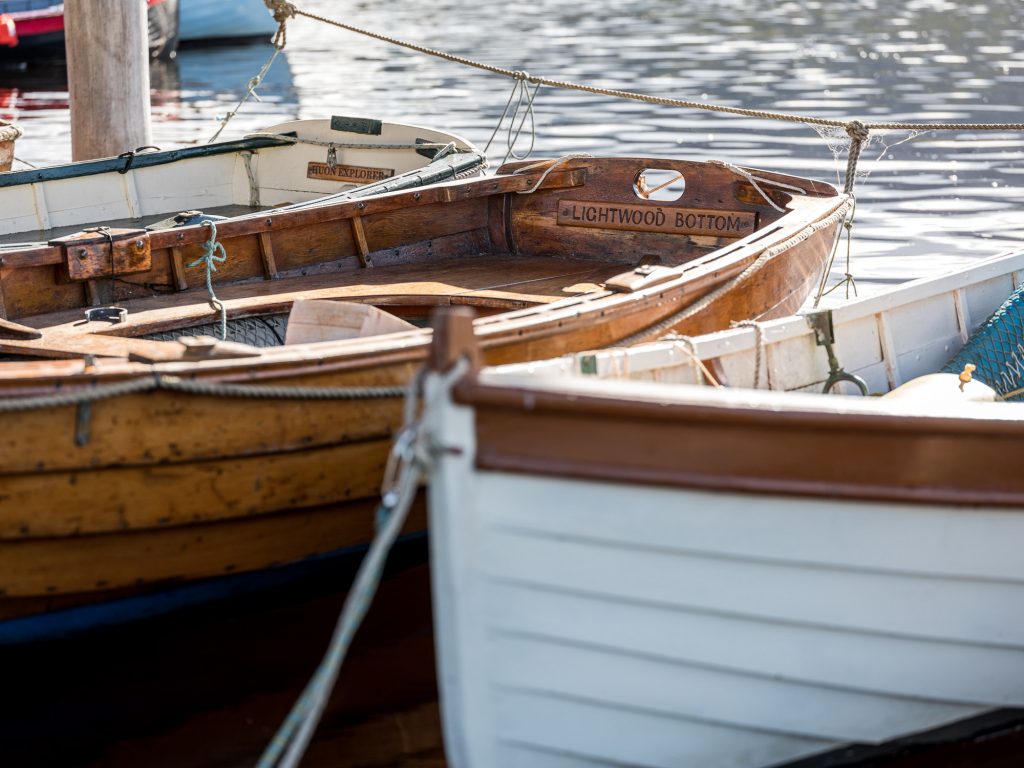 Frank's Cider House and Cafe
The Clark family have been growing apples and pears in Franklin since 1836. 3rd generation Frank Clark, the cider's namesake, planted many of the trees that are still harvested today by his grandchildren and great grandchildren.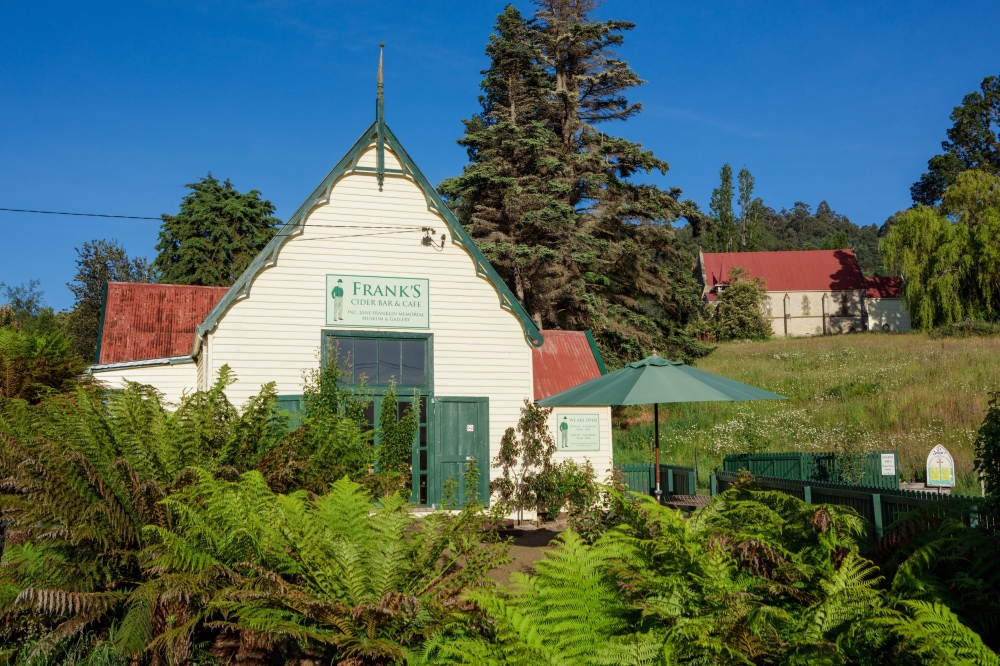 Stop in for lunch and a tasting paddle of Frank's multi-award winning ciders, and if you're lucky you can experience a tour of the orchard with one of the Clark family members.
Find out more about Frank's Ciderhouse and Cafe from their website – www.frankscider.com.au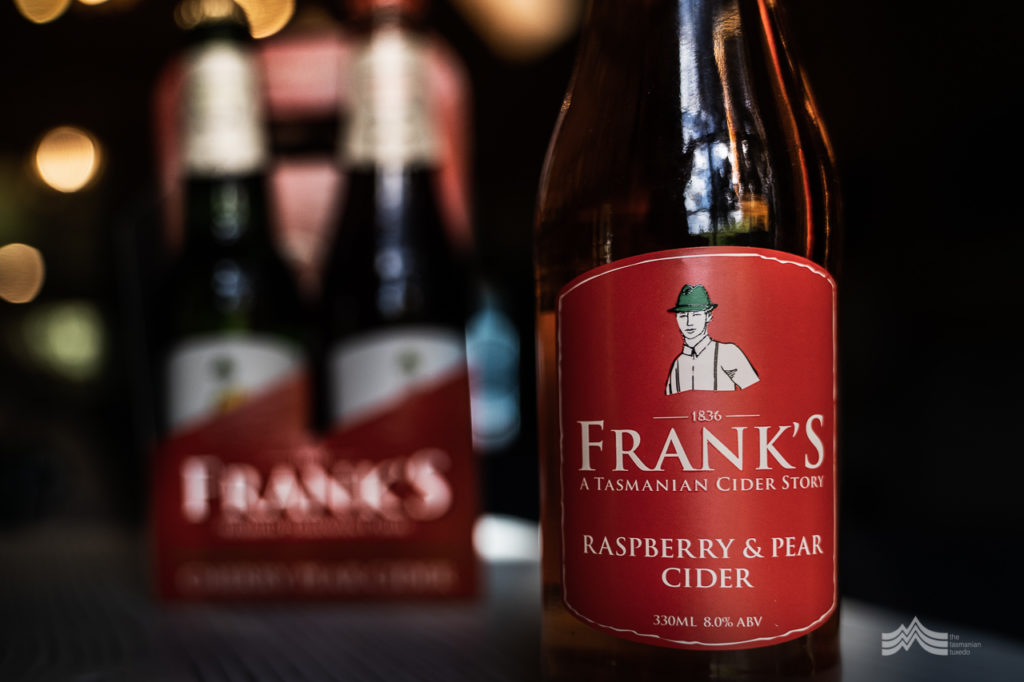 Osteria @ Petty Sessions Franklin
This delightful Italian influenced restaurant focuses on serving up fresh and seasonal local produce, and the meals are fantastic!
Overlooking the beautiful Huon River and set within the original Franklin Petty Sessions Courtroom, a meal at Osteria is a must when visiting the Valley.
Be sure to ask the owners, Sofia and Martino, how they met and order up the Kick Ass Tiramisu for dessert… you'll thank us for it!
Find out more about Osteria@Petty Sessions from their Facebook page – www.facebook.com/osteriapettysessions
Sail Kerrawyn
There is no better way to experience the beautiful calm waters of the Huon River than sailing aboard the historic and lovingly restored Tasmanian fishing ketch, Kerrawyn.
Join Anastasia and Dave for a relaxing cruise, indulge in a Tasmanian tasting plate and refreshing beverage, and be inspired by their story.
Find out more about Sail Kerrawyn from their website – www.sailkerrawyn.com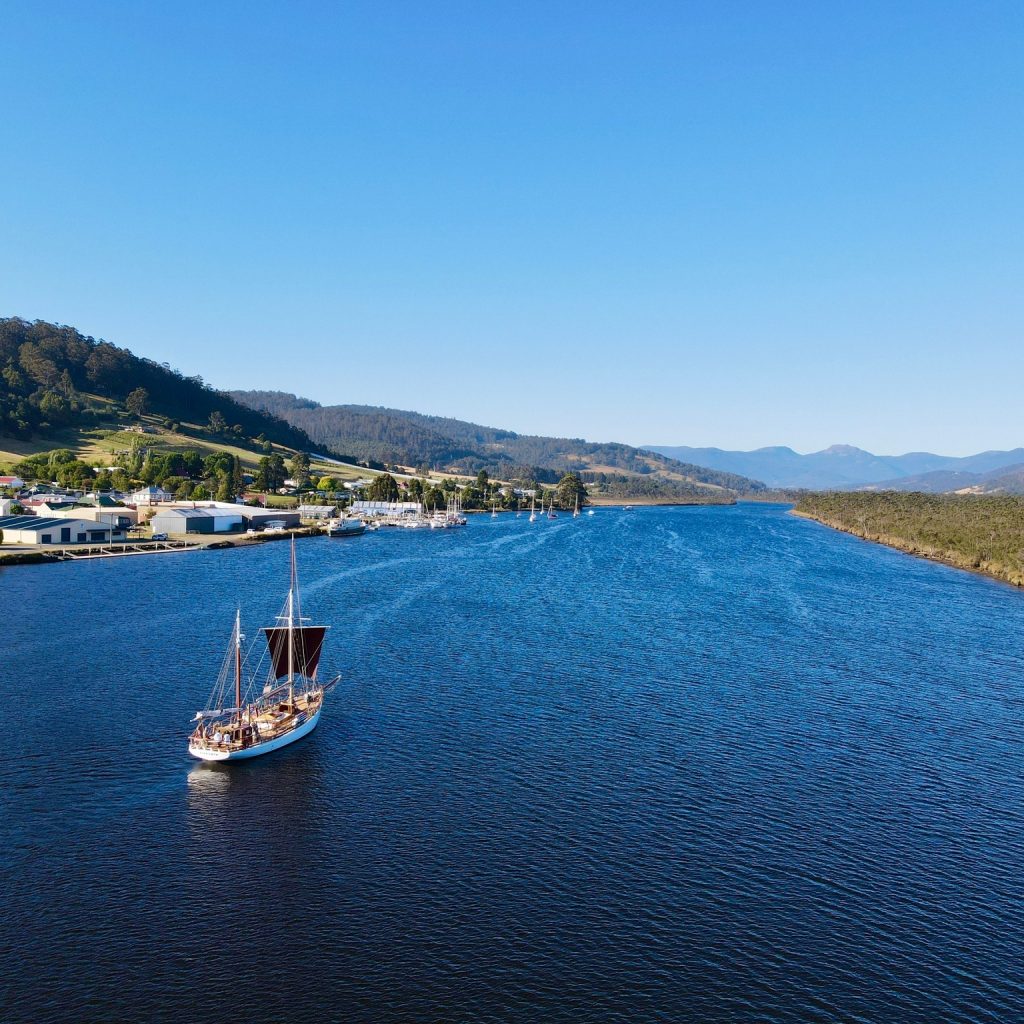 Harvest and Light Picklery
Katie's favourite foodie experience on the road so far!
Harvest and Light is a unique blend of photographic gallery and picklery, serving up grazing plates featuring the delicious local preserves that are made onsite, paired with a selection of Tasmanian cheeses, and wine of course!
The hardest part is choosing what pickled products to take home with you!
Find out more about Harvest and Light from their website – www.harvestandlight.com.au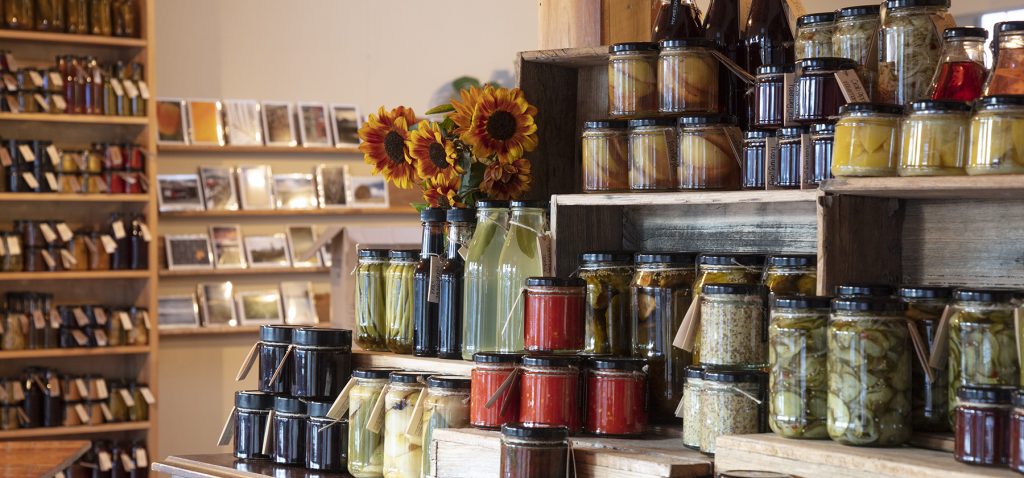 Masaaki's Sushi
Try one of Masaaki's gourmet sushi tasting boxes and you'll never want to eat sushi anywhere else again!
Featuring Tasmania's freshest, finest seasonal produce, Masaaki's Sushi is legendary, as is he.
Known in Tasmania as the famous 'Surfing Sushi Chef' Masaaki is a world class Japanese chef who harvests and hunts his own fresh ingredients from around the Huon Valley, for his spectacular creations.
Find out more about Masaaki's Sushi from their website – www.masaaki.com.au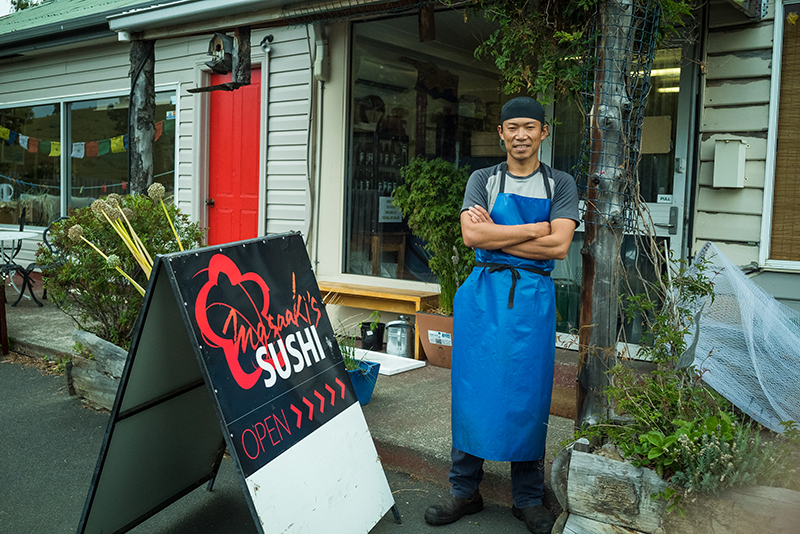 Hastings Caves and Thermal Springs
Formed tens of millions of years ago, Newdegate Cave is the largest dolomite cave open to tourists in Australia.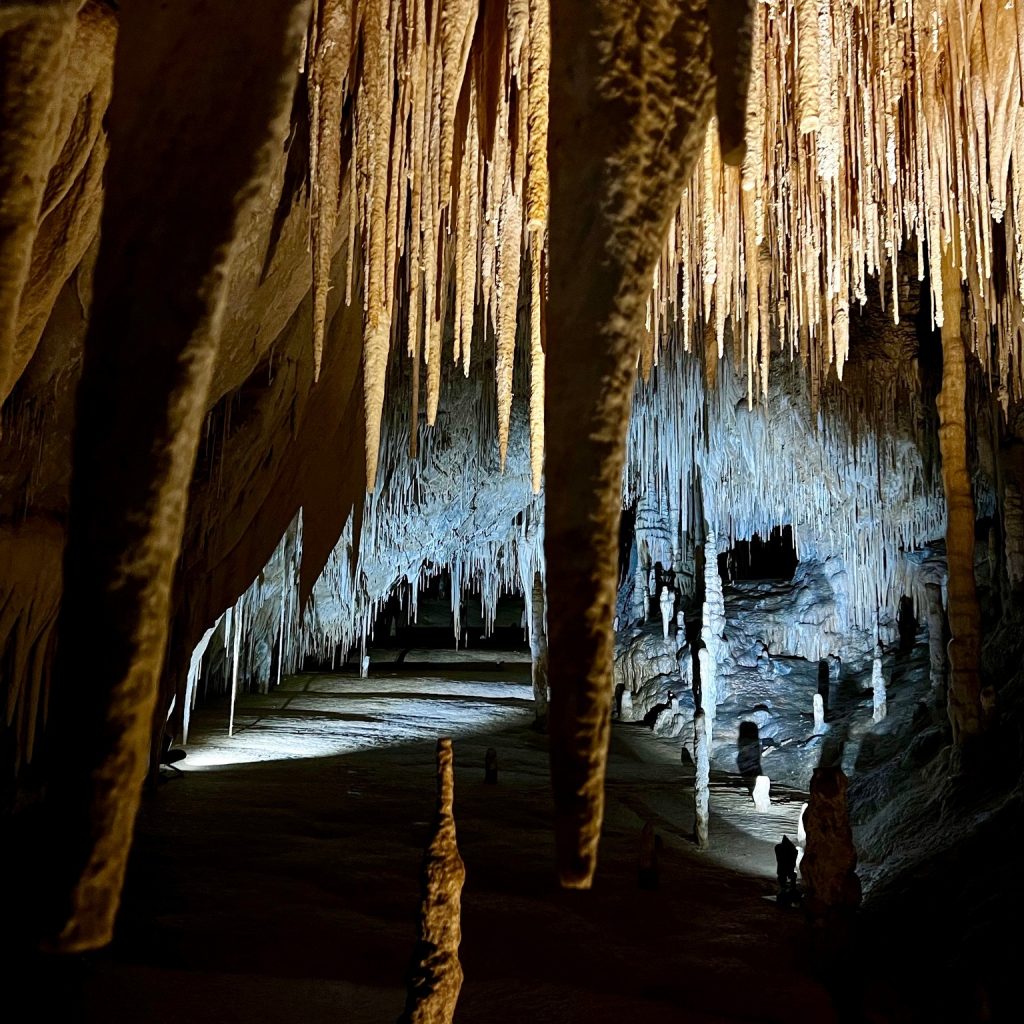 Discovered in 1917 by local timber workers, the site is now managed by Tasmania's Parks and Wildlife Service who operate daily tours into this spectacular subterranean environment.
An incredible living and breathing ecosystem that will be a highlight of your southern Tasmanian itinerary.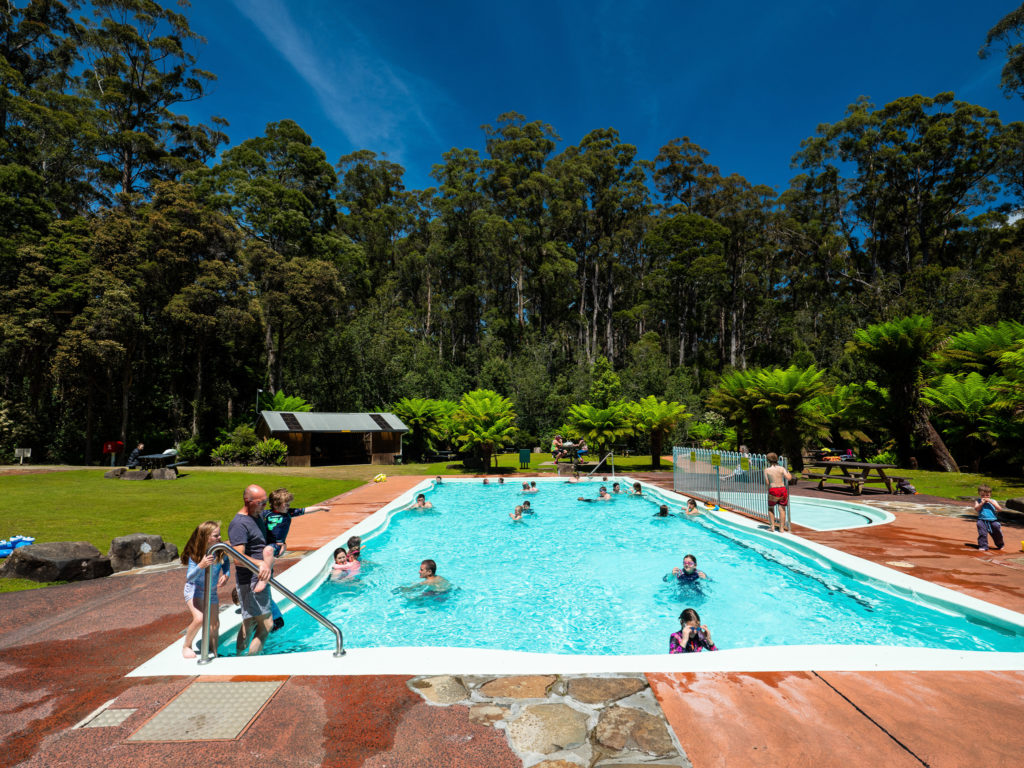 Above the ground, you can enjoy a relaxing and therapeutic swim in the 28-degree thermal swimming pool, which gathers and circulates natural thermal spring water, which is full of rich minerals.
Find out more about Hastings Caves and Thermal Springs from their website – www.parks.tas.gov.au
Cockle Creek literally is the end of the road, the southernmost point in Australia accessible by vehicle.
Located on the edge of Tasmania's Wilderness World Heritage area, on the shores of pristine Recherche Bay, this spectacular location remains wild and untouched.
The environment here is steeped in a tapestry of rich history including the Aboriginal custodians of the land and the French scientists who came for learning not land, to study not settle in 1792, then years before the English explorers.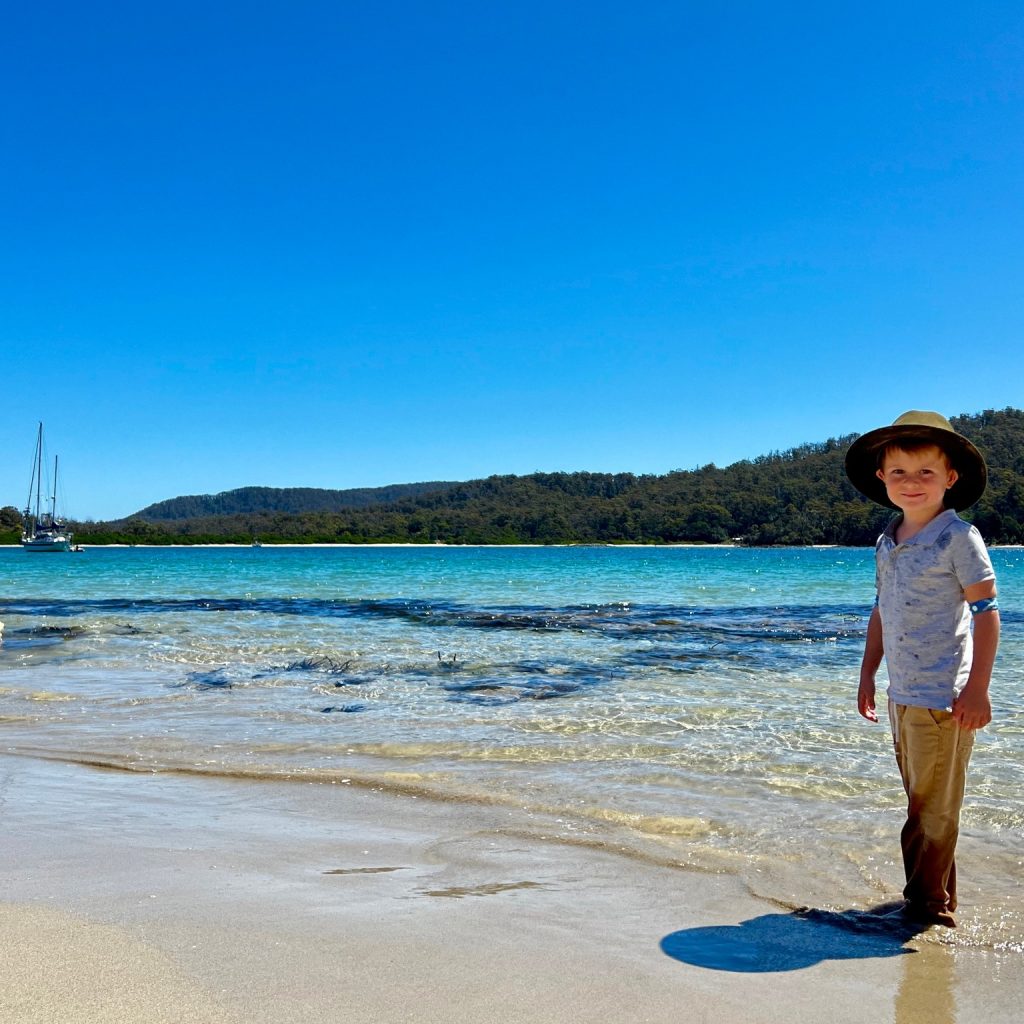 There are plenty of walking experiences to suit the entire family in and around the Southwest National Park.
What to see and do:
Walk to Fishers Point along rocky headlands and pristine beaches to explore the old ruins of the former Pilot Station and Lighthouse (4 hours return)
Learn about the whaling history of the area at the large bronze whale sculpture, an easy 10 minute return walk at the very end of the road past the Cockle Creek bridge.
Enjoy the serenity as you stroll the sandy shores of Motts Beach.
A National Parks pass is required to enter the Southwest National Park.
Cockle Creek Off-Grid Campgrounds
A favourite getaway location for the locals, there are a number of free off-grid campgrounds within the Cockle Creek area and National Park.
No bookings are taken and site allocations are on a first served basis.
Check the Wikicamps App for full details of the individual campgrounds.
If you're planning your next Huon Valley road trip, be sure to check out our website for all our travel tips and tricks – www.thefeelgoodfamily.com.au, download a copy of our e-Guides, subscribe to our YouTube channel, or listen to our Podcasts.