The Huon is a haven for artists and artisans of all types and passions. Ceramicists, painters, wooden boat makers, wooden spoon makers, and lots lots more!
Phoenix Creations
Artist David Rauenbusch makes wooden spoons with soul. He lovingly handcrafts spoons using ethically sourced, vintage, and recycled green timbers. You can buy his spoons online or visit his workshop in Cygnet.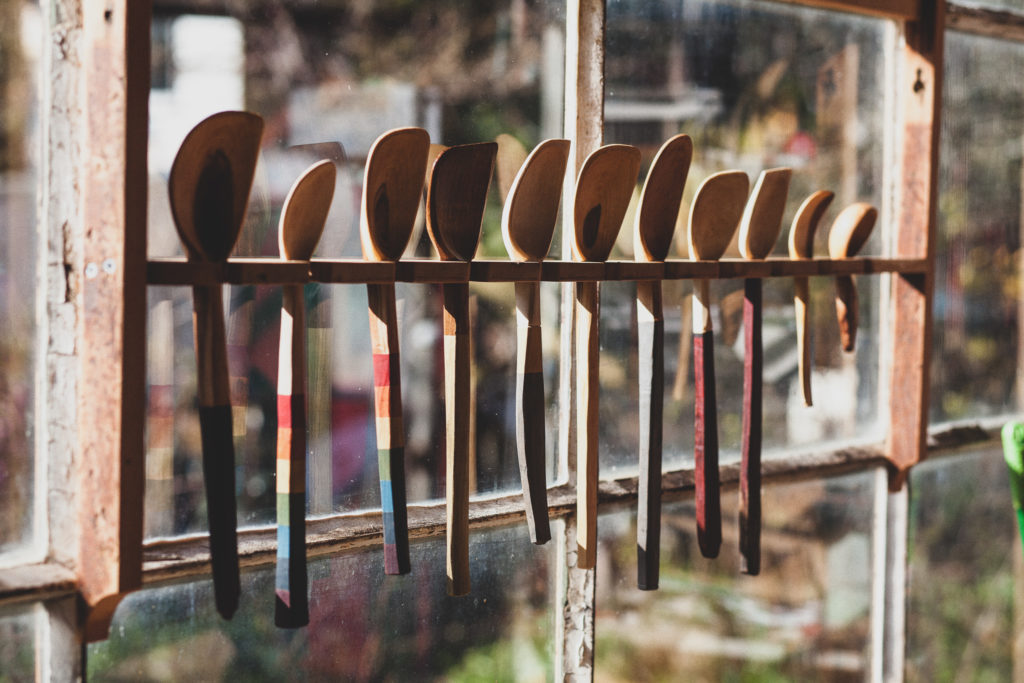 Workshops
David likes to share his craft with others and runs very popular wooden spoon-making classes at his workshop in Cygnet. To book a workshop visit his website.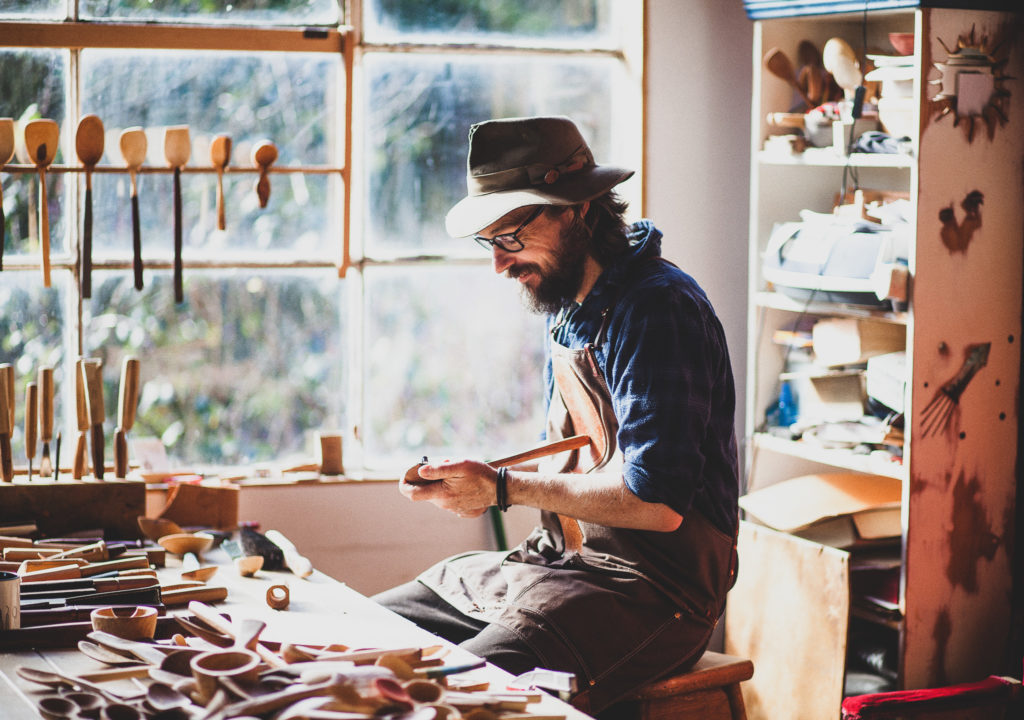 To see more of his beautiful spoons follow his Instagram page – @phoenixcreationstas
To order a spoon online visit their website
Meet David and his wife Michelle in this Huon Beings video
Read about David and Michelle in this story by Alice Hansen
Campo de Flori
Lisa Britzman is an artist and a farmer, and what a wonderful combination that is! She lives on top of a hill in Glen Huon where she has a gorgeous little pottery studio sitting between her fields of lavender, saffron, and her grove of olives. Lisa not only makes pottery to sell but also makes a large range of lavender products (many of which are edible) and harvest olives for pressing Extra Virgin Olive Oil and fermenting of table olives.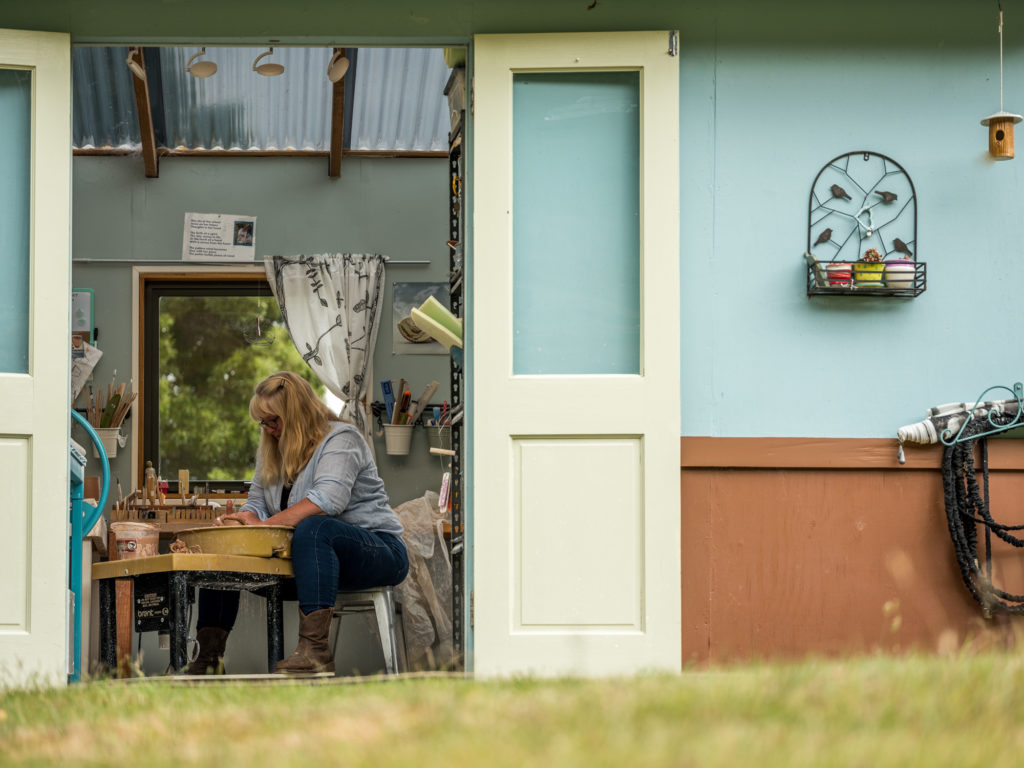 Tours and workshops
You can take a lavender tour of her farm or take one of her many classes including but not limited to ceramic tableware, Christmas ornaments and olive oil fermenting (run seasonally). For the latest on her classes and tours visit Lisa's 'What's On' page.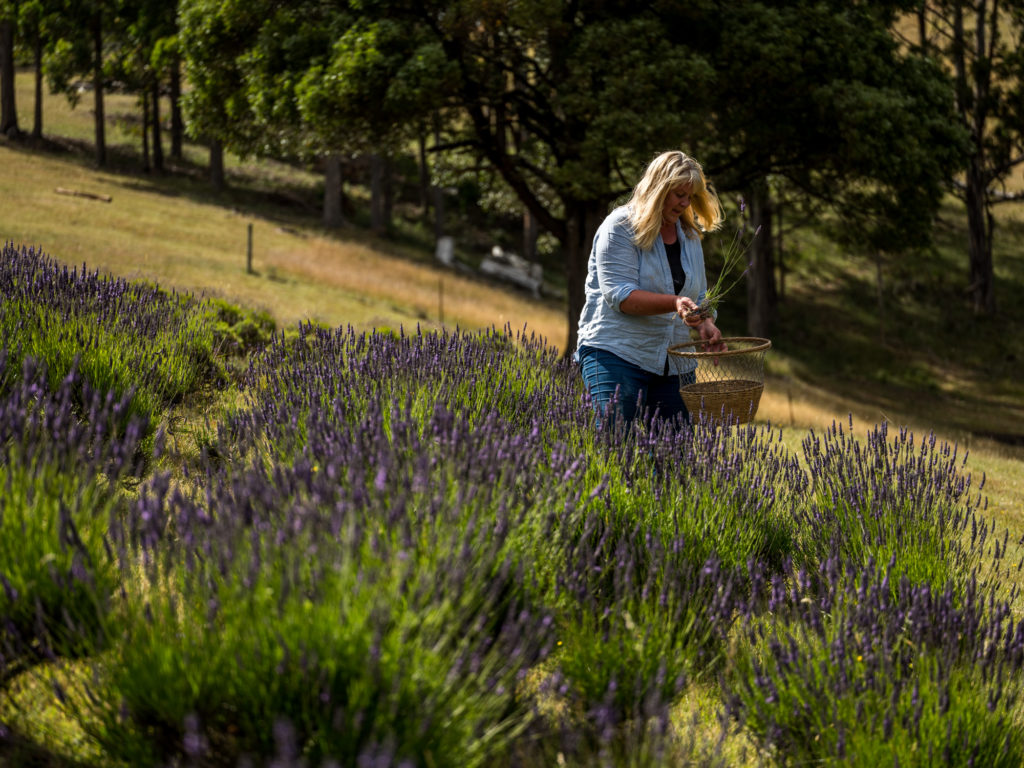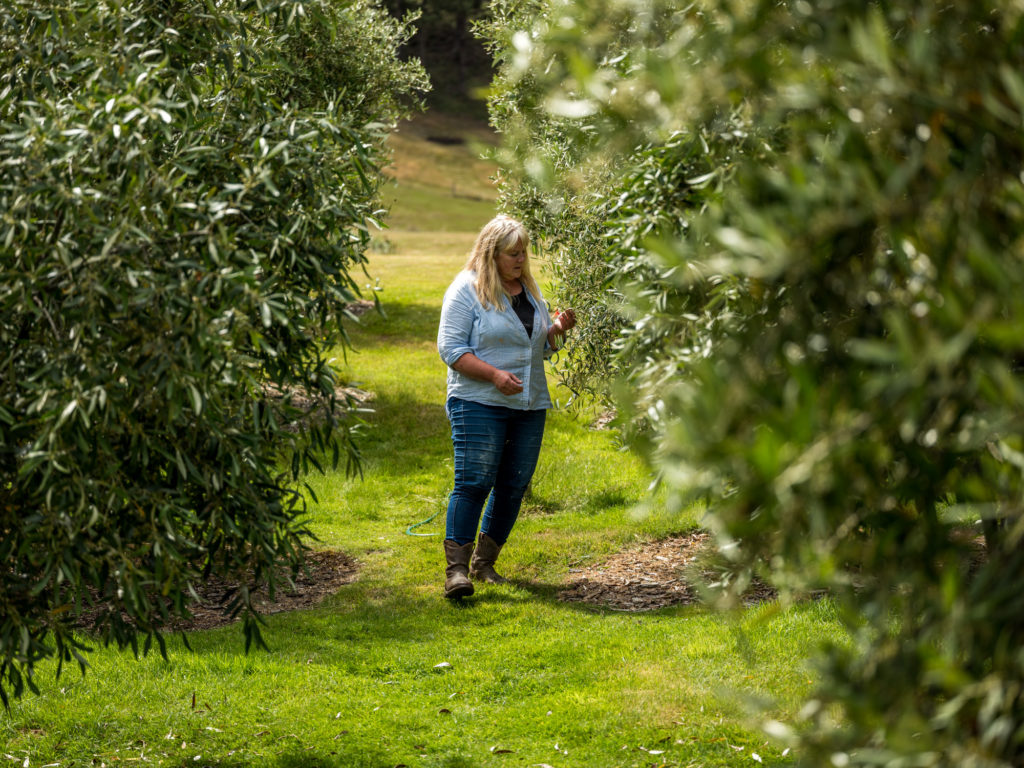 You can buy Campo de Flori products online or visit her workshop in Glen Huon – www.campodeflori.com
Read more about Campo De Flori in this story by The Tasmanian Tuxedo
Follow Campo de Flori on Facebook or Instagram
Wooden Boat Building
The Huon Valley has a significant past and present relationship to wooden boat building. It is a haven for boat builders and enthusiasts, and is home to Australia's only Wooden Boat Centre. People eagerly travel from across the globe to learn the specialty skills and craft that is wooden boat building.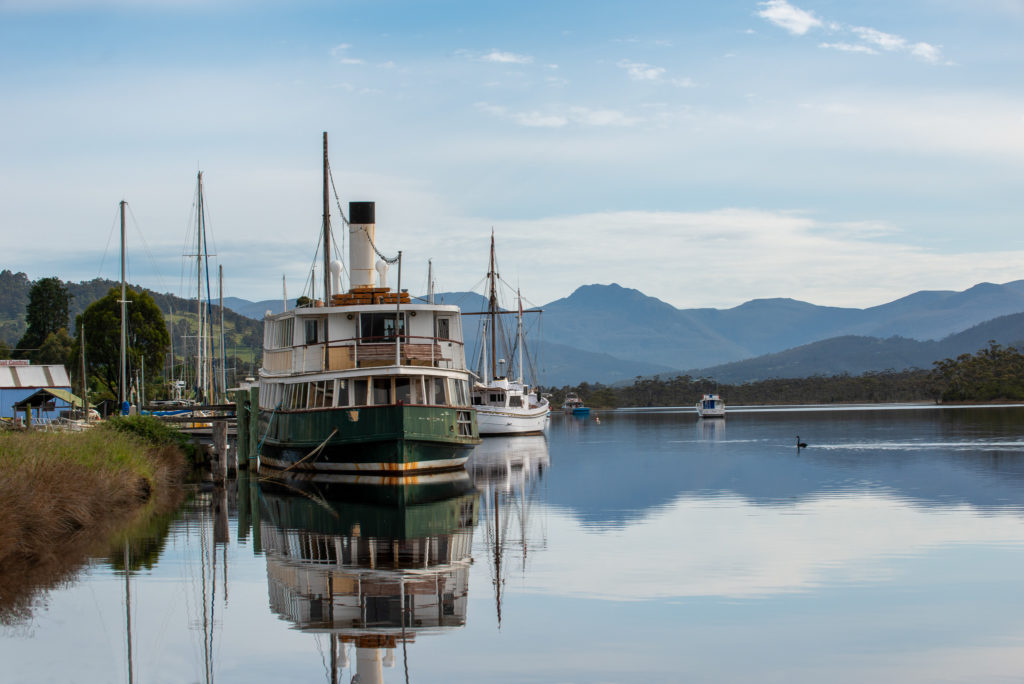 Wooden Boat Centre
The only wooden boat building school in Australia, the Wooden Boat Centre in Franklin offers anyone from novices to skilled woodworkers the opportunity to develop traditional craft skills through short and longer term courses. You can also visit the centre on a pre-booked group tour.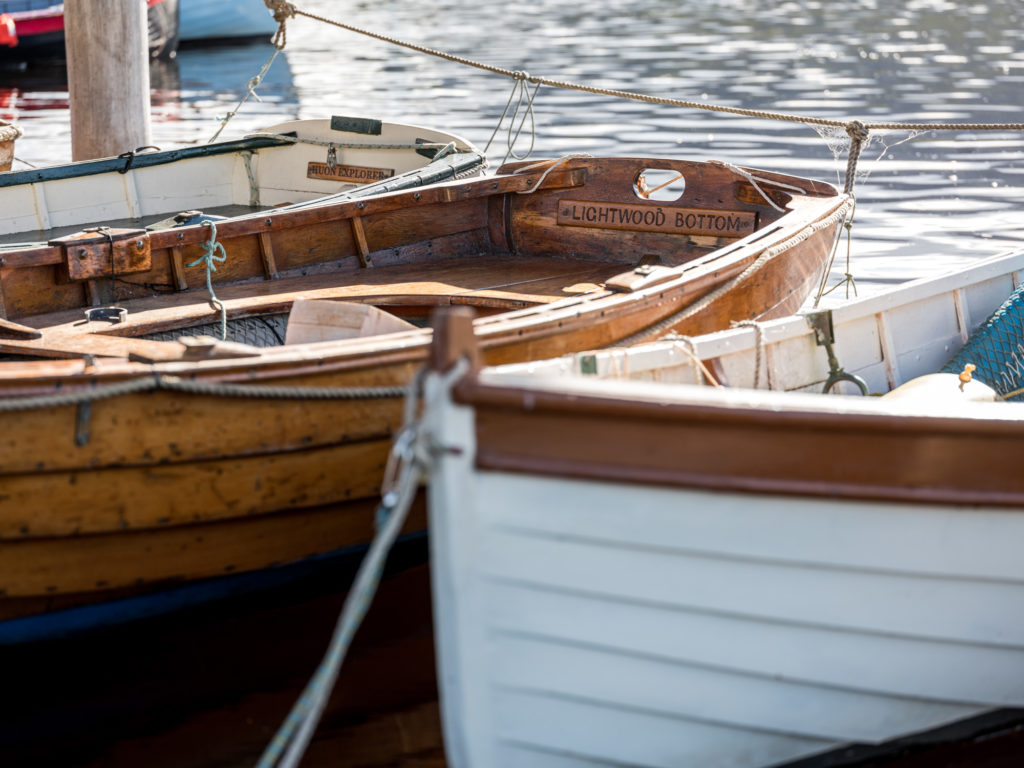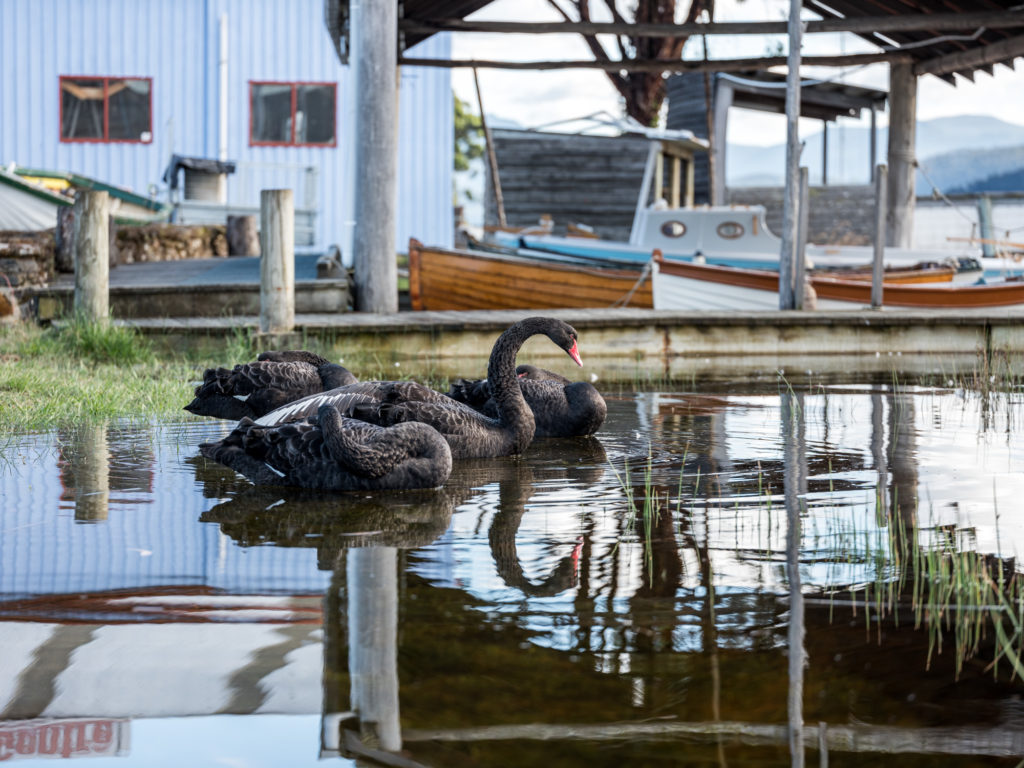 Learn more information about the Wooden Boat Centre on their website – www.woodenboatcentre.com
The Living Boat Trust & MV Nancy
The Living Boat Trust is an important part of the Franklin and Huon Valley wooden boat community. It is a not-for-profit association aiming to maintain traditional boat building, repairing, rowing and sailing skills. They maintain and run a motor vessel boat built in Hobart in 1917 called the 'Nancy'. You can book a tour on the 'Nancy' via their website.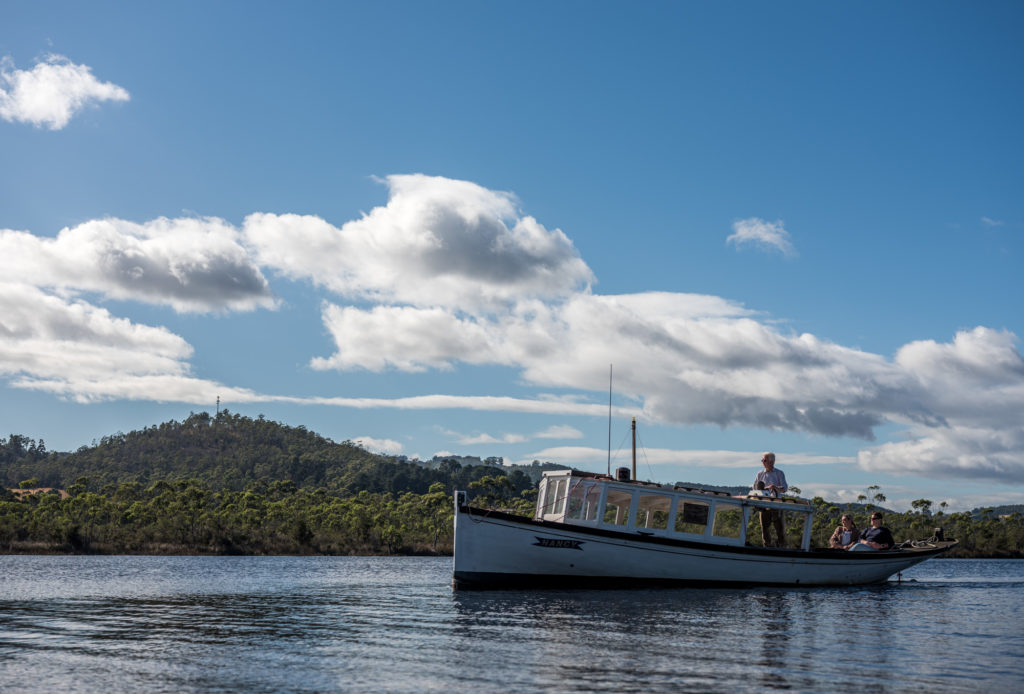 A Boat by the River
Matt and Lefke are building a 40 foot pilot cutter weighing 16 tons called the 'Tarkine'. These adventurers have a history of sailing the world, having travelled even as far as Antarctica. Their dream is to build their own boat and sail it around the world, and they are well and truly on their way to fulfilling that dream.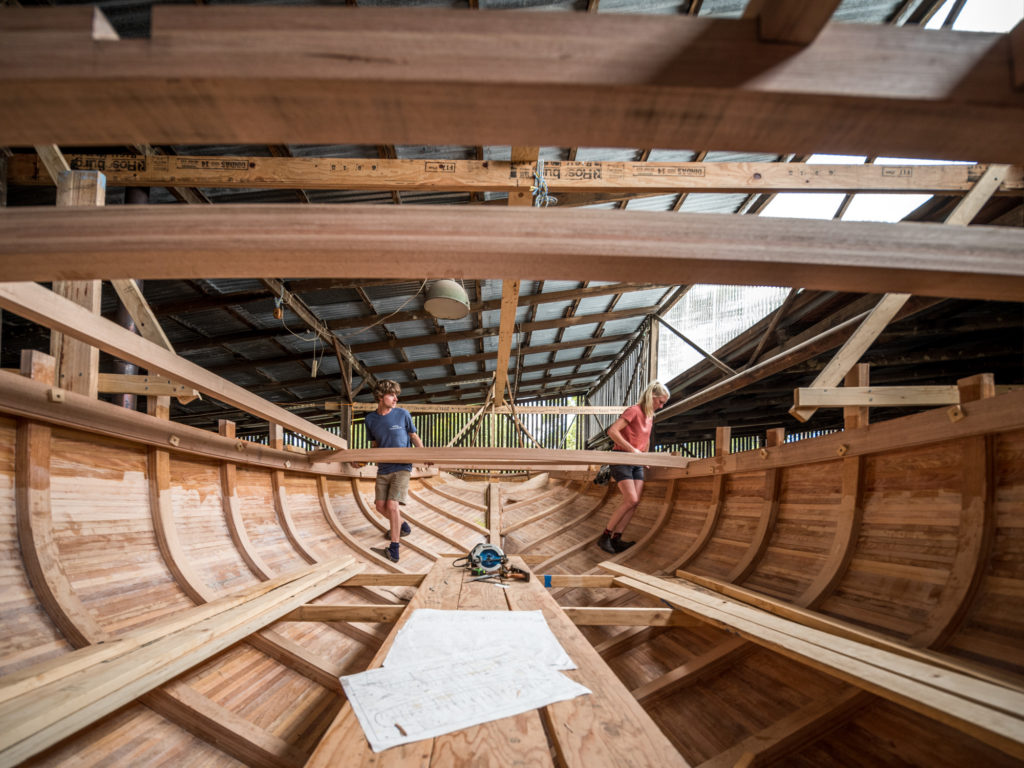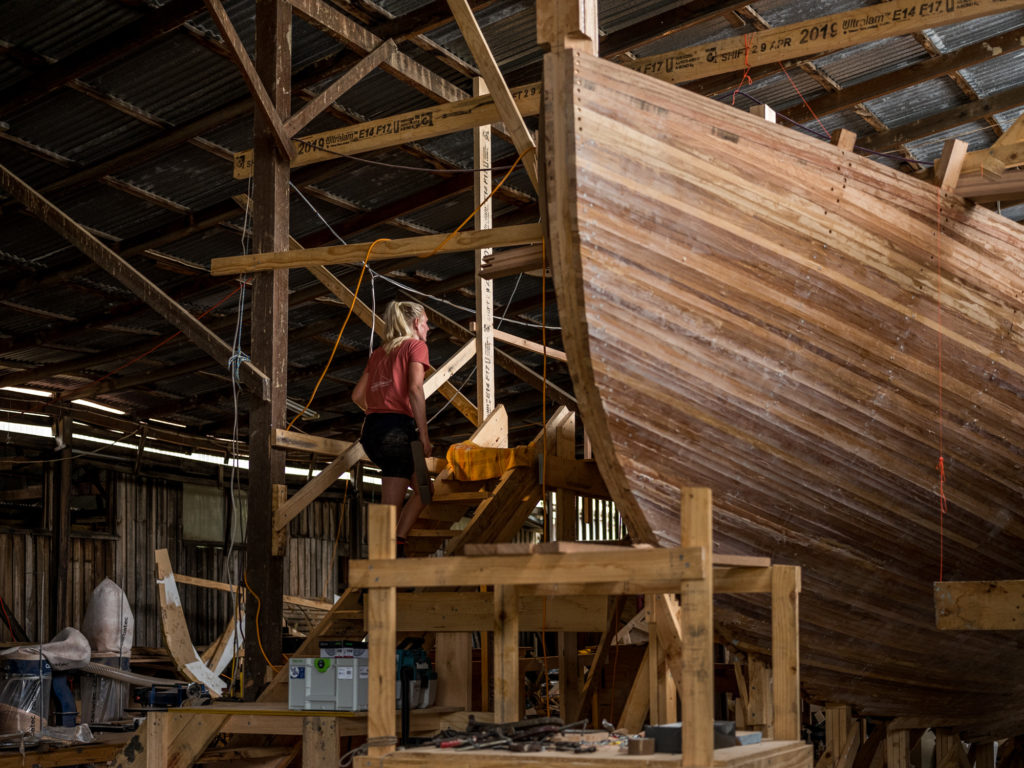 You can follow their project on their Facebook page
Read about the Huon's wooden boat history and present in this story by Paul County
The Art of Richard Stanley
If you are in Cygnet be sure to drop in to visit Richard Stanley's Studio. This landscape and seascape artist is living in the perfect place for inspiration. His work heavily features Huon Valley landscapes and icon locations such as Sleeping Beauty, the Huon River Cygnet, Cockle Creek.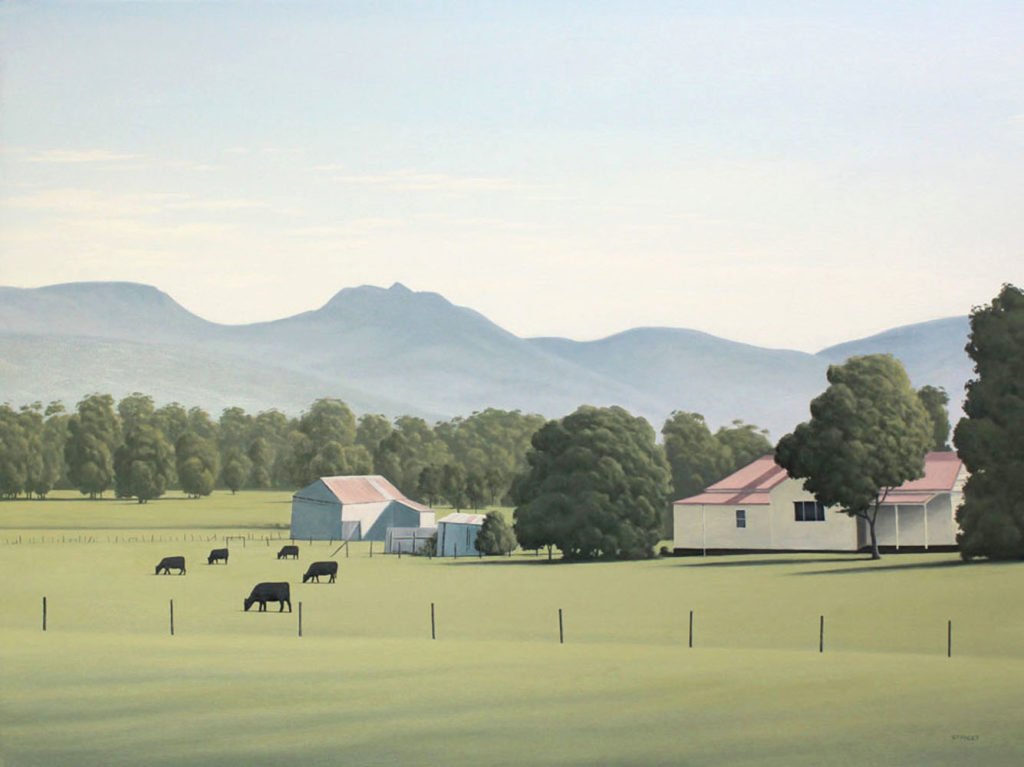 Learn more about Richard Stanley and buy his artwork on his website – www.theartofrichardstanley.com.au